Coros™ OMNI smart cycling helmet is designed to help you get the most enjoyment and awareness out of your ride while enhancing safety. Coros™ OMNI - helmet, smart remote, and mobile app – delivers smartphone connectivity, two-way audio, and instant accessibility, all packed into a high performance, multipurpose helmet. Open-ear bone conduction audio - no wires, no earbuds, no safety compromises – links to your music, friends, bike mates, navigation, and ride data to enrich the ultimate riding experience.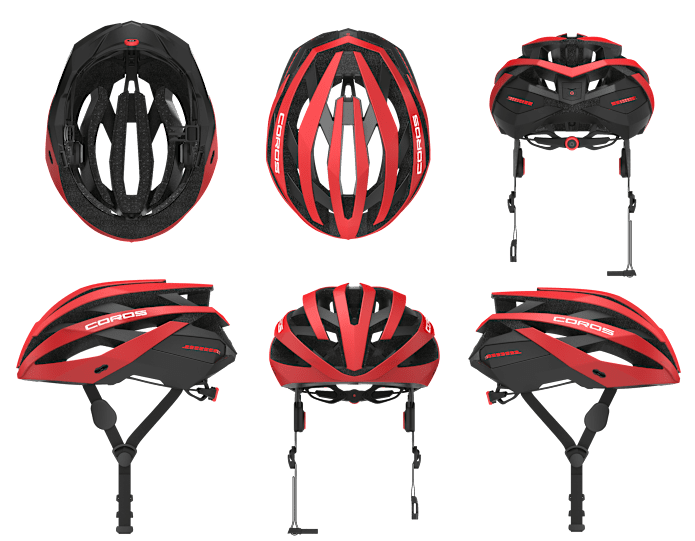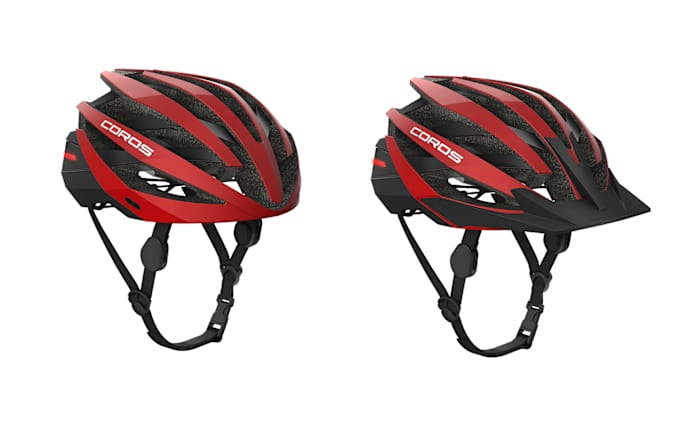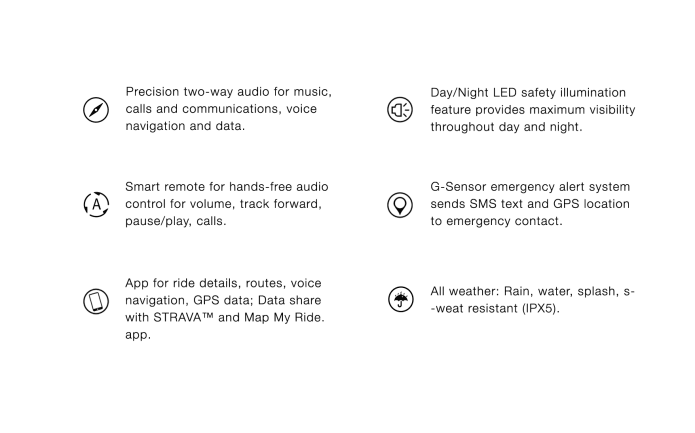 Bone conduction bypasses the eardrums so your ears remain open and unimpeded. Sound waves are converted into vibrations and delivered through your upper cheekbones. The cochlea receives the vibrations, bypassing the ear canal and eardrum. For cyclists, this is super important because that means you can hear audio and hear your surroundings as you ride, such as cars and other potentially dangerous obstacles.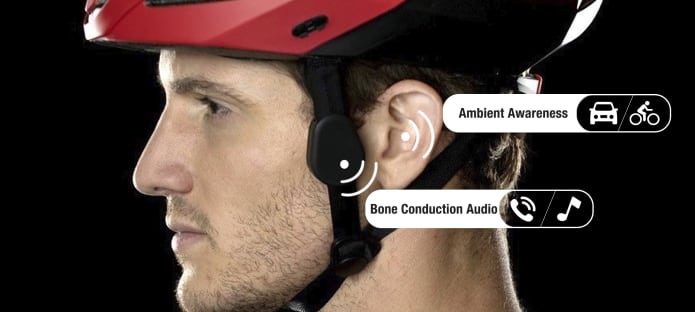 OMNI includes a built-in day/night LED safety illumination feature designed to provide maximum visibility, day and night. The LED illumination feature automatically activates at dusk via a built-in light sensor.  The light can also be activated via the handlebar mounted smart remote during day or night.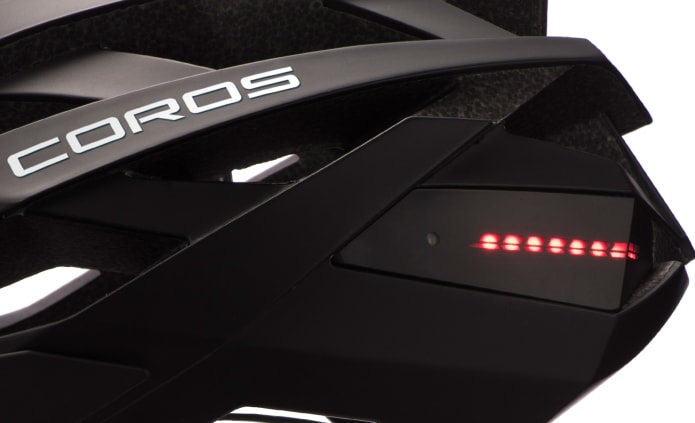 For added safety that leverages the latest in technology, OMNI includes a built-in impact G-sensor emergency alert system. Your emergency contact is set up and stored in the Coros™ Smart Phone App. Designed to activate at an impact force of 1G or more, OMNI will send an SMS text message with a corresponding GPS location to your designated emergency contact. Per the image below, the SMS text message received by the designated emergency contact links to a map of the exact GPS location identifying where the impact took place.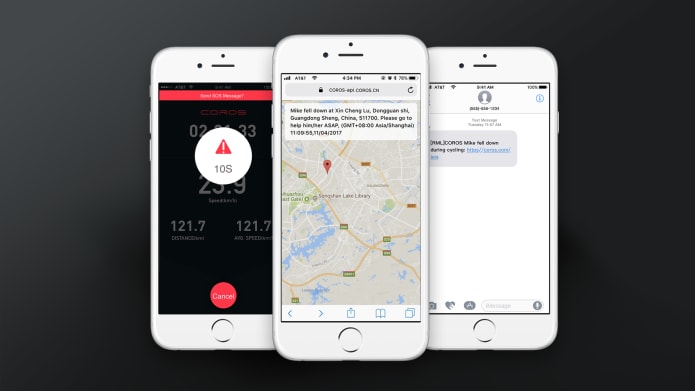 Included with the Coros™ OMNI system is the handlebar mounted Coros™ Smart Remote. Control volume, skip tracks, pause music, take calls, activate built-in safety light, record ride data and more without stopping to fumble with your phone. Easy to install on any handlebar, it gives riders an easy, safe way to stay connected while they ride.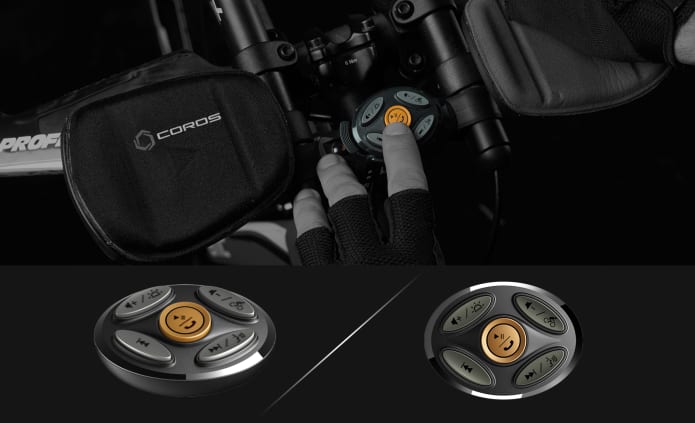 Available for Apple iOS or Android. Use the app to connect your helmet, the Coros™ OMNI Smart Remote and smartphone. Track your rides and ride history to include distance, time, average speed, max speed, calories burned, elevation and more. Connect and sync your ride data with popular apps such as STRAVA™ and MapMyRide. Designate an emergency contact who'll be notified in the event of a significant helmet impact.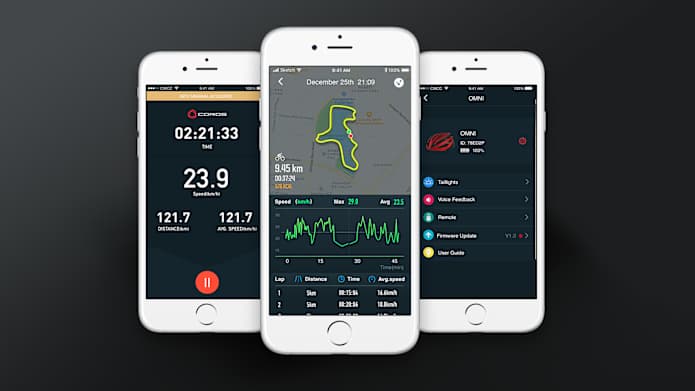 Not only is OMNI a multi-purpose hybrid smart cycling helmet, it has been designed for all weather use.  OMNI is fully functional in sub-freezing temperatures and performs in temperate climates exceeding 100°F. With an (IPX5) water resistance rating, OMNI is resistant to rain, snow, water, splash, and sweat. Essentially, OMNI will go wherever your ride takes you.

OMNI is lighter, cooler, and smarter than it's predecessor. We've dropped more than 40 grams to reach a respectable 340 total grams. Equally important, we increased airflow with 18 total vents for a lightweight and cool ride. For a striking visual, we're really excited about the look of OMNI and four matte color options giving you a helmet choice to match every ride and cycling kit. Choose from Matte Blue/Black/White, Matte White, Matte Red, and Matte Black.  Shown below with and without snap-on sun visor.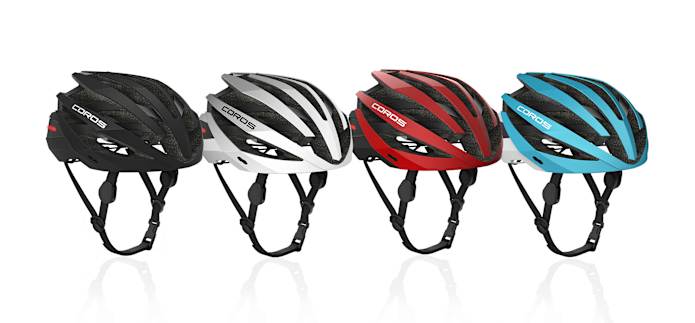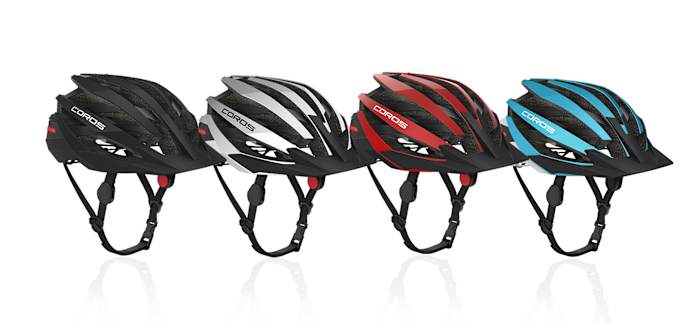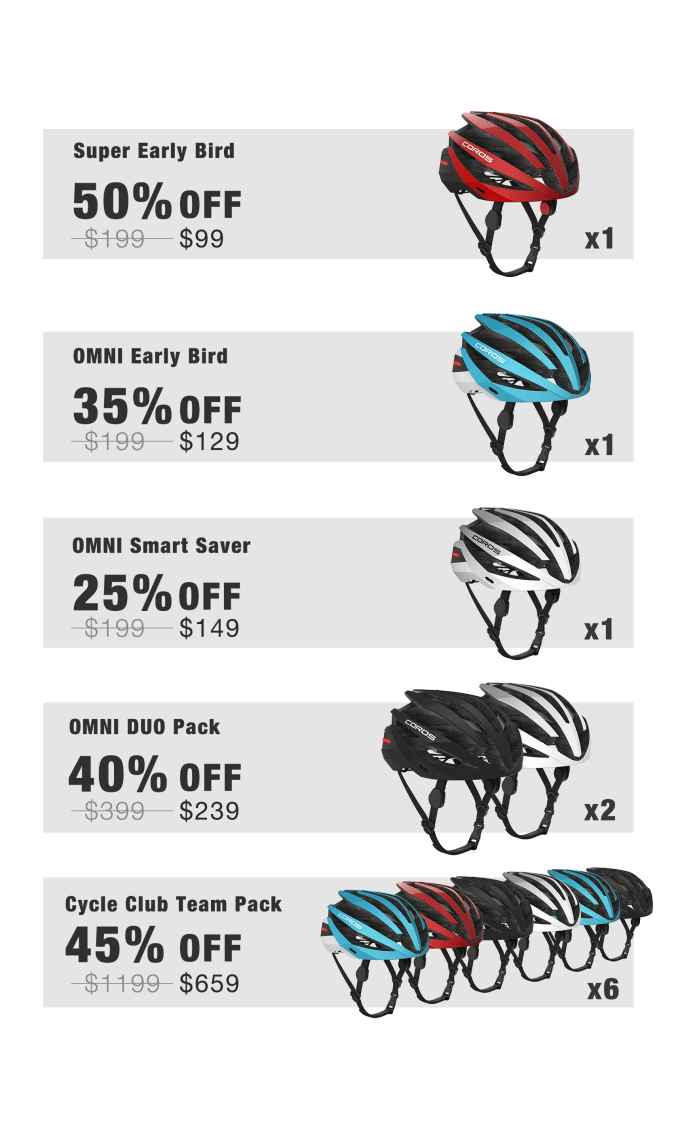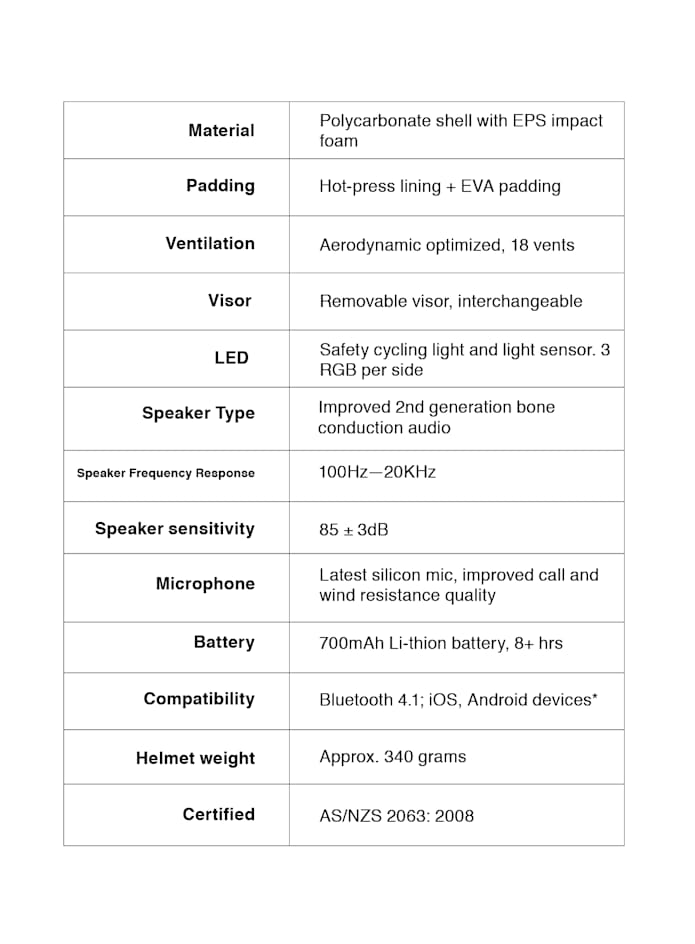 In addition to being recognized as a CES Innovations Award 2018 Honoree, OMNI is being reviewed and recognized by many in the cycling, fitness, and outdoor media.  Some of the recent coverage is posted below:​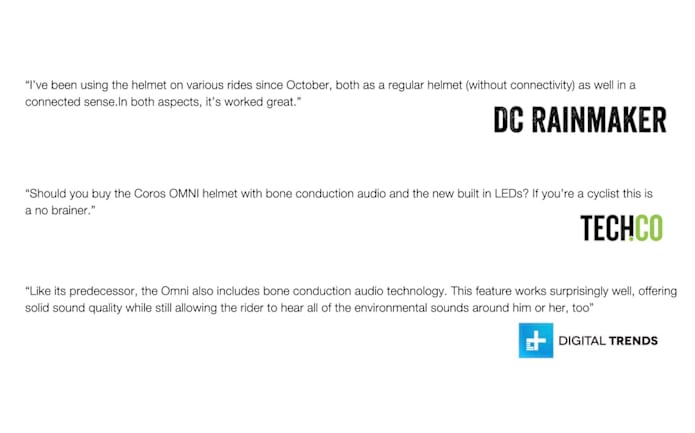 Coros™ has been evaluating the concept of OMNI since January 2017, when LINX was launched at the 2017 Consumer Electronics Show (CES). Although the past year has been a focus on features, benefits, design, and quality assurance, we're already beyond the prototype and Alpha/Beta test phase. We're pleased to acknowledge 2,500 OMNI helmets are currently in production. Shipments to Indiegogo backers in the U.S./Canada, South America, the E.U./Europe, Asia, and Australia will commence in January 2018, with the goal to have all orders delivered to all backers by the end of February 2018.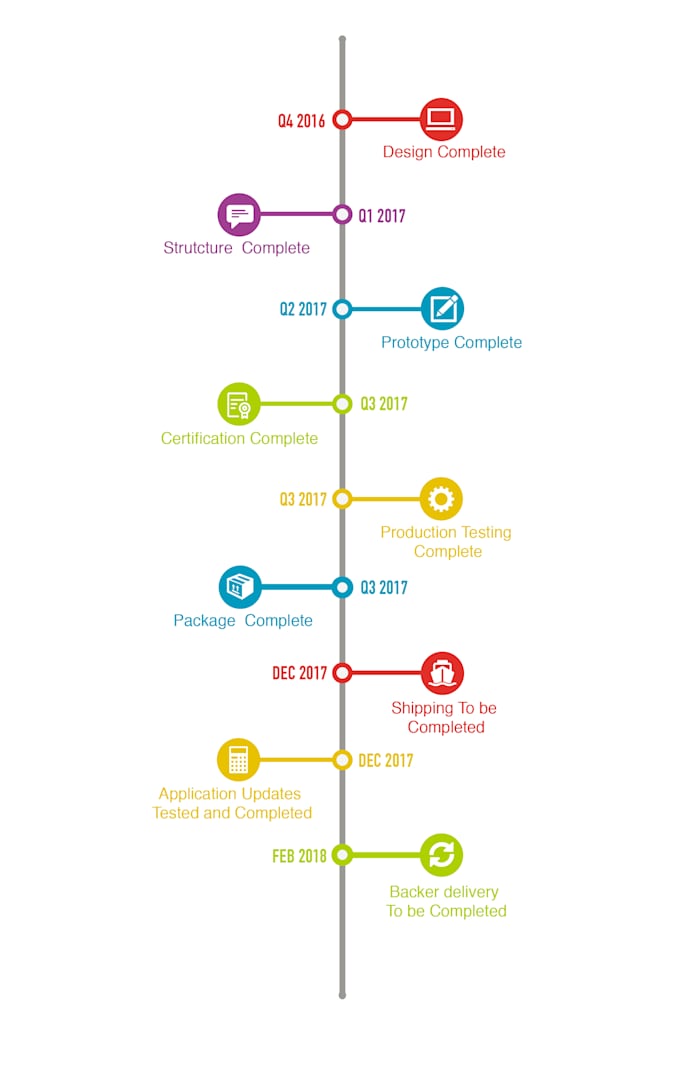 Coros™ is committed to serving the global cycling community by offering products that not only make cycling safer but also more enjoyable and connected. Your support helps facilitate the design, development, testing, and production of high technology products that bring together riders and elevate the overall riding experience. This campaign, in particular, will support the development of OMNI and specific features that cyclists tell us are critical such as; an enhanced smartphone application, improved bone conduction audio, and the introduction of LED safety illumination.  These features and improvements have been at the top of the list in customer feedback sessions, regional cycling events, and outdoor/fitness trade events. We appreciate your interest, we look forward to your backing, and most of all - stay connected and ride safe!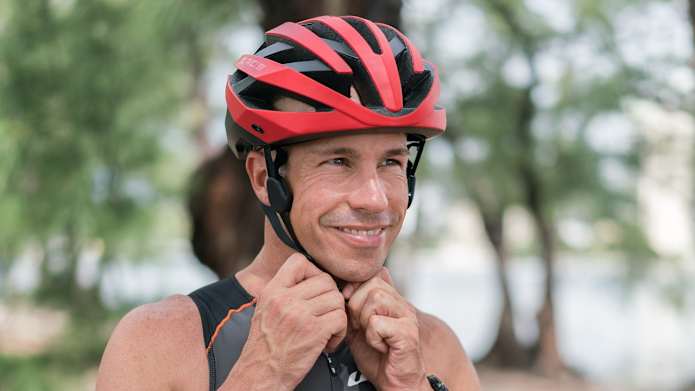 Coros™ Wearables Inc. is a year old start-up focused on the convergence of connectivity, safety, technology and the active outdoor lifestyle.  As a team, we conceive, design, test, manufacture, and market technology-based sports gear that provides enjoyable, social, safe, and performance-boosting outdoor sports and fitness experiences.  Coros Wearables Inc. is based in Woodbridge, Virginia a suburb of Washington D.C.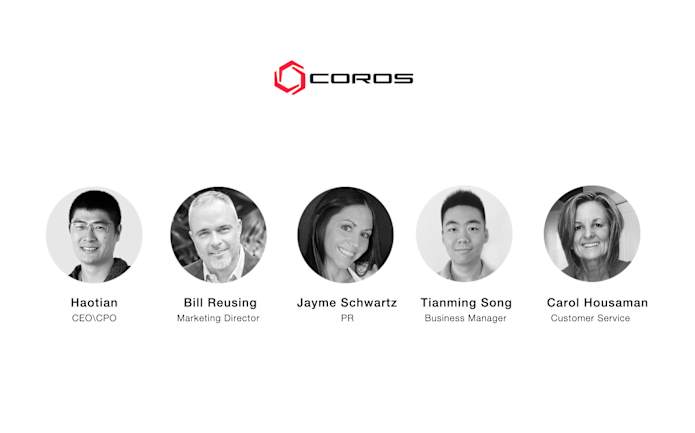 Coros has successfully launched a Kickstarter project in 2017 (Coros LINX Smart Cycling Helmet). Throughout 2017, we improved our concept, design, molding, prototyping, bone conduction technology, and manufacturing of high-quality outdoor fitness/cycling equipment and consumer electronics.  In addition to improving our design and build process, we have hired a team of experienced leaders, marketers, sales staff, and operational vendors to help us with supply chain and fulfillment procedures. As a result of our 2017 improvements and investments in physical and human capital, we have more confidence in delivering a premium product on time as expected.  These investments will improve our manufacturing, distribution, and delivery timeline considerably compared to the standard crowdfunding campaigns that do not have our background or experience.  Our manufacturing is already producing OMNI helmets, so we really see a future with limited risk & minimal challenge!

Q:  I just backed Coros OMNI, when will I get the helmet?
A:  We are confident that we will be shipping OMNI right after the campaign is over. In the U.S., Canada, once a shipping confirmation is sent, you should receive your package in 4-5 business days. International backers can expect to receive packages within 5-10 business days. You can track your status by tracking number from shipping origination to your door.
Q:  How will I know when my OMNI has shipped?
A:  You will receive an email with a tracking number when your OMNI ships. 
Q:  How will my OMNI be shipped?
A:  In the U.S. and Canada, shipping will be handled via the UPS or USPS. International shipments will depend on region.
Q:  How can I help Coros build the Coros community of cyclists?
A:  We would love it if you told your cycling friends, your old roommates, your neighbors, and the guy sitting next to you at the bar. Chat it up, send emails, or just post on Facebook. All word of mouth is great. We truly appreciate it. We will be establishing an ambassador program, so check with us later about that.
Q:  What kind of warranty does OMNI come with?
A:  Your helmet comes with a limited one-year warranty from the original date of purchase. We also offer an impact replacement program. Please review the Warranty Policy for more details. Keep your Indiegogo e-mail receipt!
Q:  Are the helmets safe and certified?
A:  We built OMNI first and foremost with safety in mind. Our helmets are serious gear, and currently, safety certified in the U.S. ,Europe, Australia and New Zealand. Our value proposition is improving biker safety by developing a safe alternative to unsafe earbuds so people can be aware of their environment while still enjoying their music, calls, etc. Lastly, OMNI includes an emergency alert in the event of a hard impact to the helmet.
Q:  Does OMNI work with other phones and devices that are not Android or IOS phones?
A:  OMNI works with devices that are Bluetooth enabled; it would work like a wireless Bluetooth headset. You will get music, calls, and other audio from your phone. There is quite a bit of benefit from this. However, you lose out on cool benefits from the smart remote, app, and emergency alert functionality.
Q:  Is the OMNI waterproof?
A:  No. OMNI and the smart remote are designed to be dust, sweat and water-resistant to handle the wear of everyday use of rigorous cycling and inclement weather. OMNI is resistant to rain, snow, sweat, and light moisture, however, OMNI cannot be submerged in water. OMNI should be stored in a cool dry space when not in use.
Q:  How does the battery work?
A:  The internal helmet battery is charged through standard micro-USB charging cable (provided), and has 8+ hours of play/talk time.
Q:  Do I need to carry my phone?
A:  To get the full benefit of Coros OMNI Smart Helmet, you need to have your Bluetooth-enabled device with you so it's in Bluetooth proximity. However, if you want to ride disconnected for a bit, just put the helmet on and ride with the same safety benefits of a non-tech enabled helmet.
Q:  What happens if I have a cycling accident and my Coros helmet is damaged?
A:  If you are unfortunate enough to be involved in an accident and the impact damages your helmet we will provide you with a new helmet at a discount. Please review the Impact Replacement Policy at www.coros.com for more details.
Q:  How does the Coros Smart remote work?
A:  The OMNI smart remote connects to your smartphone via Bluetooth. Once paired and attached to your bicycle handlebars the remote will allow you to: listen to music and GPS instructions, skip to the next track, change the volume, and accept and hang up phone calls. NOTE: The smart remote requires a 2032 cell battery (included). To make sure the battery works, press the center button – it will light up if the battery is working.