Disclaimer: None of the artwork on this page will be used in the game. This artwork was used with the creators permission!
Summary
Hi! My name is Kendall and soon I will graduate college with a Bachelors degree in Art and a Minor in Game Design. I have been assigned with the task of creating a tabletop game that will be made into a physical game in the spring! The game will be a card game where musclebound men from different time periods compete in a bodybuilding competition. 
I'm raising money to commission the artist Icemanblue to do the artwork for the game.
Game Story:
Hi! It's me! NiceNasty! And I'm back with my great old pal Uncledaddy. So I won't waste any time with todays wacky adventure. The other day I was reading some Muscle and Fitness Magazines and I said to myself, "Why don't we have a bodybuilding contest of our very own?".  Then I thought "It would be unorthodox to go around kidnapping random bodybuilders", so I've built this time machine so we can go back in time to *ahem* "recruit" some beefy Barbarians, Spartans, Tribesmen, Greek Warriors you name it! Are you ready!
The Game
What comes with the game?
Cards:
Player Cards: Cards featuring the character with their stats and bio.
Posing Cards: Cards that display poses, used during main rounds to rack up points.
Power Ups: Cards that could give the hunk a boost. These cards can be earned from getting a full ego meter or bought with currency earned from the main rounds during rest periods.
Relationship Cards: Cards that are drawn to help you build a relationship with your hunk. These cards cost currency earned from the main rounds and can be bought during rest periods.
Event Cards: Cards that are drawn during rest periods. These events can heavily alter the competition or even lead to the death of one or more players.
Wrestling Cards: Cards that are used during Wrestling Battles.
Gameplay: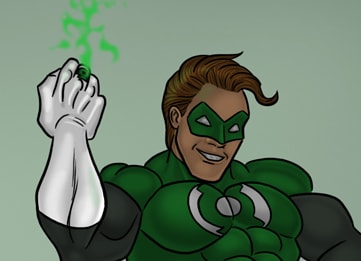 The game will be for 2-4 players. Each player gets to select their beefcake. Each beefcake has their own bio and stats.
Rounds: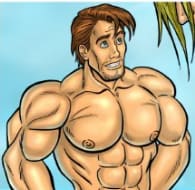 All participating men are on stage.  Each player draws 4 posing cards. Each card has a number assigned to it for how effective it is. In each phase all participating players will pick a card and place it facedown. When all players have placed down their cards they will each reveal them. The highest scoring player wins. Depending on the events of each phase and the stats of each character, points can be added or deducted from their pose. There are 10 phases in a round and 5 rounds altogether.
Testosterone System: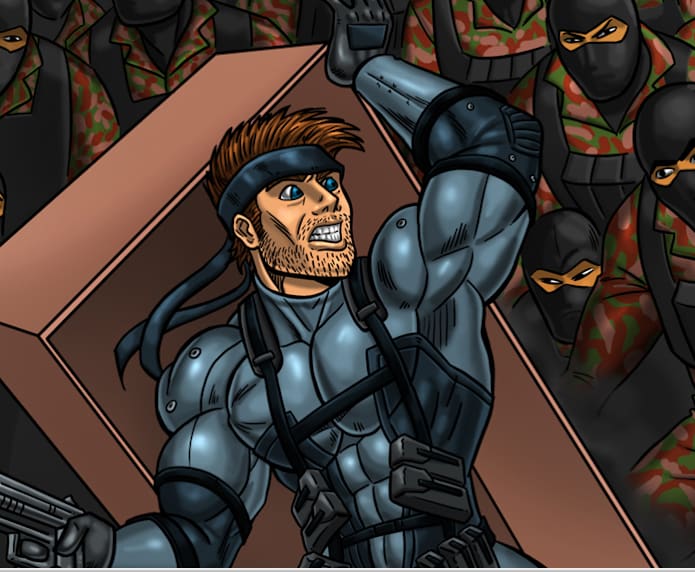 If a hunk gets the lowest points in 2 posing phases consecutively, their testosterone meter will rise. Their testosterone meter will keep rising until this combo is broken. If the testosterone meter gets full, then that hunk must battle a hunk of his choice activating a wrestling game. After the wrestling game, the testosterone meter will go back to empty.
Ego System: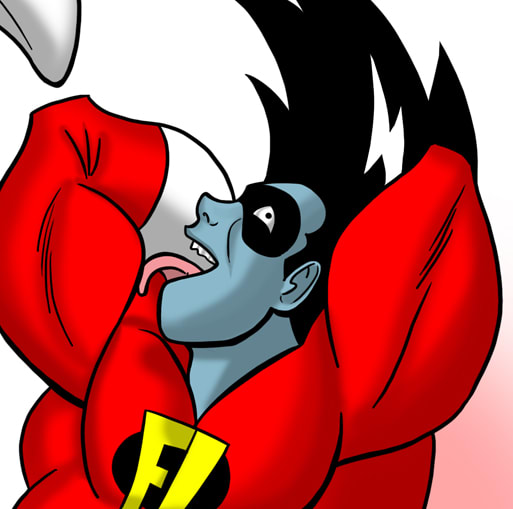 If a hunk gets the highest points in 2 posing phases consecutively, their ego meter will rise. Their ego meter will keep rising until this combo is broken. The higher their ego meter, the more bonus points they will get on each pose. If the ego meter gets full, the hunk gets a free solo pose, then the meter goes back to empty.
Relationship System: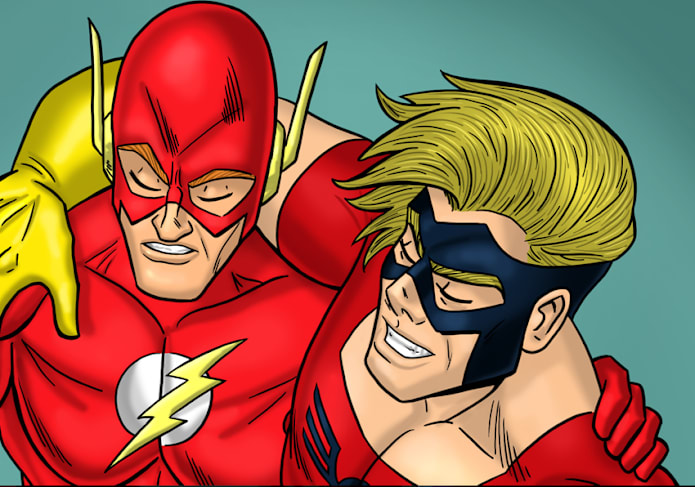 When you build a relationship with your hunk, your relationship meter will rise depending on the event depicted on the card. Be aware that the higher the relationship meter is for your hunk, the more points will be deducted from his posing routine, seeing as he is not fully focused on the competition. He can, however, come to your aid and rescue during events depending on how high his relationship meter is.
Wrestling System: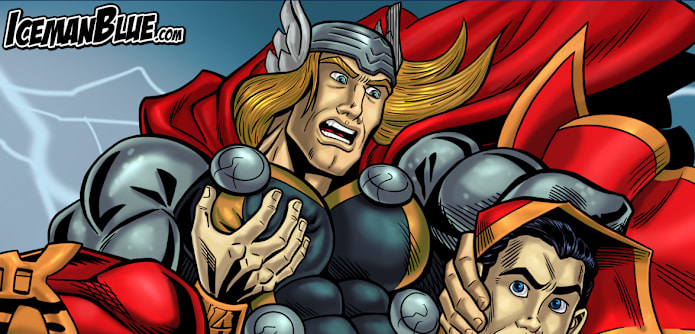 When a wrestling game starts, each participating player must draw 4 wrestling cards. The wrestling cards display a wrestling move and how powerful it is. Players will place their cards facedown and turn them around to reveal their move. The hunks stats will alter how effective to move is. Whoever wins the most phases wins the wrestling match and the loser must sit out for the next phase.
Health System: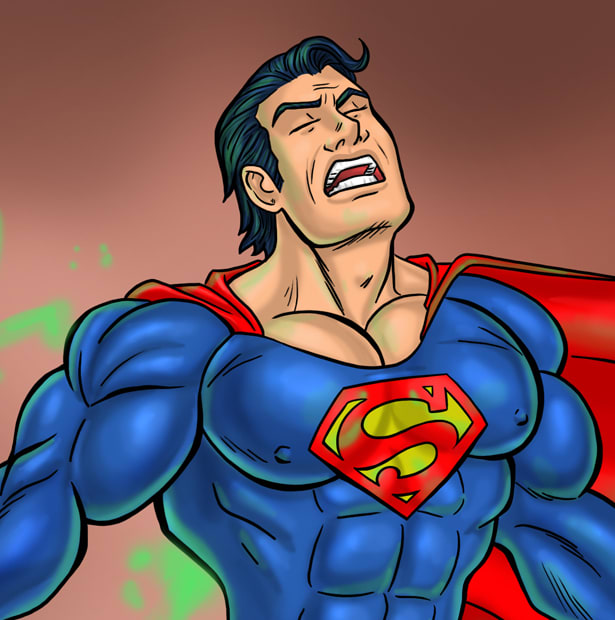 A hunk can take damage during a wrestling game or during an event. If a hunk loses all of their health, they must sit out for a whole round. Hunks can heal themselves through Power ups, events, and relationship cards
Rest Period: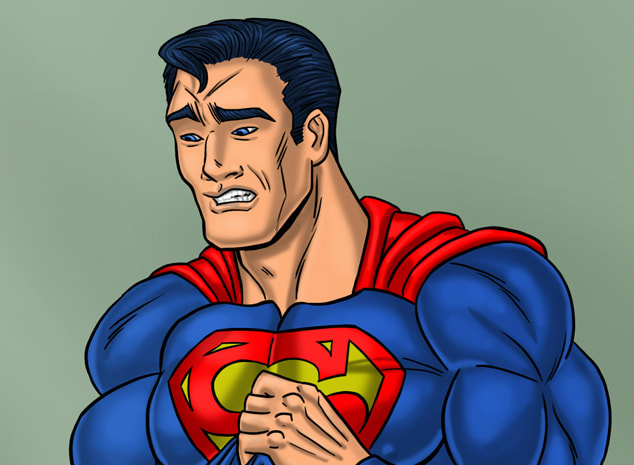 Rest periods take place between rounds so there are 3 in total. Each player can use their currency to buy power ups and relationship cards. After everyone has bought their cards, each player must draw an event card and watch the events unfold.
The hunk with the most points at the end of round 5 wins the prize.