The Issue
Since 2014, over 300 wolves have been needlessly killed by government contractors in helicopters, all because the B.C. government misguidedly believes killing wolves will save endangered mountain caribou.
They took this campaign up after pressure from logging companies who were worried that a federal caribou recovery plan would interfere with profits.
We've been telling them killing wolves wouldn't work, pushing them instead to end the cull and expand critical caribou habitat.
They didn't listen.
Three years in, caribou populations continue to decline, wolves are needlessly dying, and real habitat protection is not even being discussed.
Next month, we're heading into the field to pick up where we left off - this time, armed with intell from in-depth research, we're going back to track and defend the persecuted wolves.
This year, we're also going to monitor human use of critical caribou habitat and show the government that the habitat protections in place are not being respected, enforced, or effective - and we think it will make a difference.
There is a new government in place in B.C., one that campaigned on a more ethical approach to wildlife management and one that wants to set itself apart from the previous government -- the one who invented this cull in the first pace -- and they're listening.
We're convinced we can deliver a field campaign that will persuade this new government to call off the cull, but they need to see firsthand what a miserable failure this cull has been for wildlife and their habitat.
With the help of your donation, we can deliver a field campaign that will protect wolves in real time and persuade this new government to replace the cull with more effective, enforced habitat protection for the sake of caribou and all wildlife.
Please chip in and share this page with your friends - every dollar and every post brings us one step closer to ending this cull and getting wildlife in BC the protection they deserve.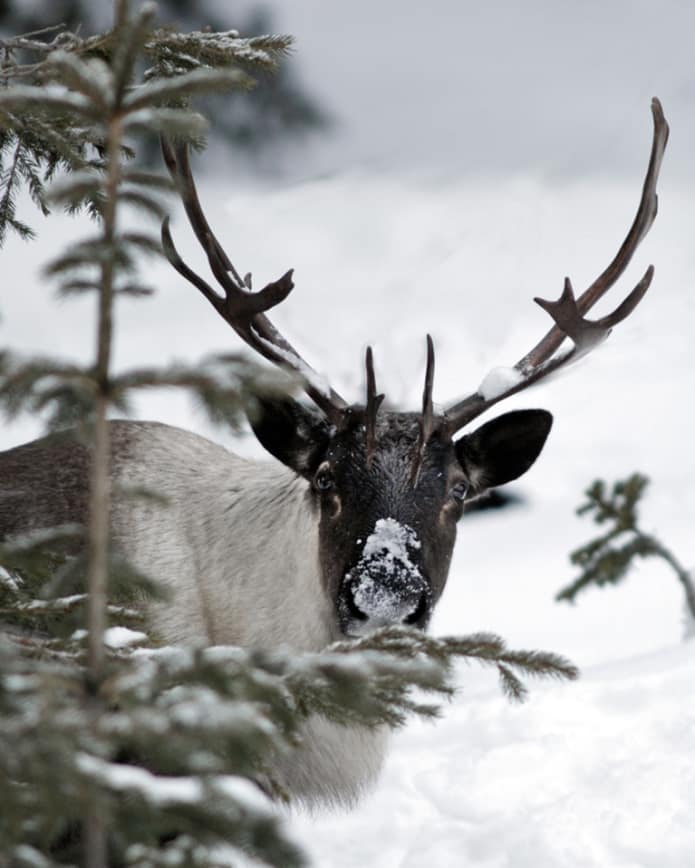 P/C: Jim Lawrence
Background on the cull
In January of 2015, the government of British Columbia announced a five-year plan that would see helicopter companies cull wolves throughout the province. The cull was initiated in response to substantial declines in endangered mountain caribou and to date, has seen the death of over 300 wolves.
Culling wolves to save caribou is unethical, inhumane and a scientifically flawed approach to wildlife management. The data elicited from the Alberta wolf cull proved that removing apex predators did nothing to recover endangered caribou herds. Similar to regions in British Columbia, researchers found that rampant industrial development in Alberta led to the severe decline in caribou.
Wildlife Defence League is concerned that our newly elected provincial government is following in the footsteps of the previous government and scapegoating wolves, rather than taking meaningful action to address the root causes for caribou decline - despite acknowledging them. Ministry of Environment documents, obtained through a Freedom of Information Request, reveal the experimental nature of the cull and acknowledge that, "Ultimately, as long as the habitat conditions on and adjacent to caribou ranges remain heavily modified by industrial activities, it is unlikely that any self-sustaining caribou populations will be able to exist..."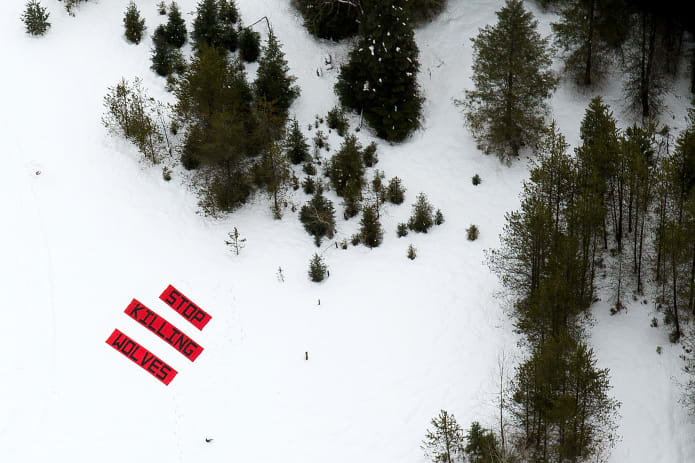 What we're going to do
Wildlife Defence League's winter campaign combines advocacy, research, and direct fieldwork.
Through year-round leafleting, tabling, speaking engagements and creative activism to educate the public about the importance protecting endangered mountain caribou and ending the wolf cull.
This year's field campaign will have Wildlife Defence League crew on the ground to monitor, document and expose the wolf cull and caribou habitat destruction.
For the first time, we're working with a professional research team to surface field data that rigorously documents the multiple factors contributing to mountain caribou decline. This has never been done in the region, and will show the government, beyond a shadow of a doubt, how their habitat protection is failing our wildlife.
How you can help!
You can support our work to protect endangered mountain caribou and end the wolf cull in British Columbia by donating to our fundraising campaign and by sharing our work through social media.