NeuroPlus is clinically proven to improve attention and self-control. The clinical benefits of software using neurofeedback and biofeedback has been understood for years. You can rewire your brain! 
We've been demonstrating behavioral and attention improvements with our video games for over two years, but we've relied on headsets manufactured by others. Having worked with so many kids and adults, we discovered several headset improvements that would make playing our games easier and more enjoyable. But we wanted to make sure we could deliver a safe and reliable product on time. After years of designing and testing our innovations, we created the NeuroPlus headset. 
Our mission: Make lives better, now. 
Making better grades, meeting deadlines, avoiding all-nighters—all of these are possible with better focus. There's a multi-billion industry targeting kids with attention problems, and as adults age, we know that it requires effort to stay at peak levels of the brain's ability. Just like bodies need exercise to stay in shape, neuroscience research indicates neurofeedback and biofeedback can improve your brain's ability to stay focused until these skills become second nature. 
Our breakthrough has been to create an affordable, portable, and fun game environment that yields measurable progress customers can track. 
We need your help. Please join us in heralding in a new approach to developing and maintaining mental fitness. 
You could literally change the world.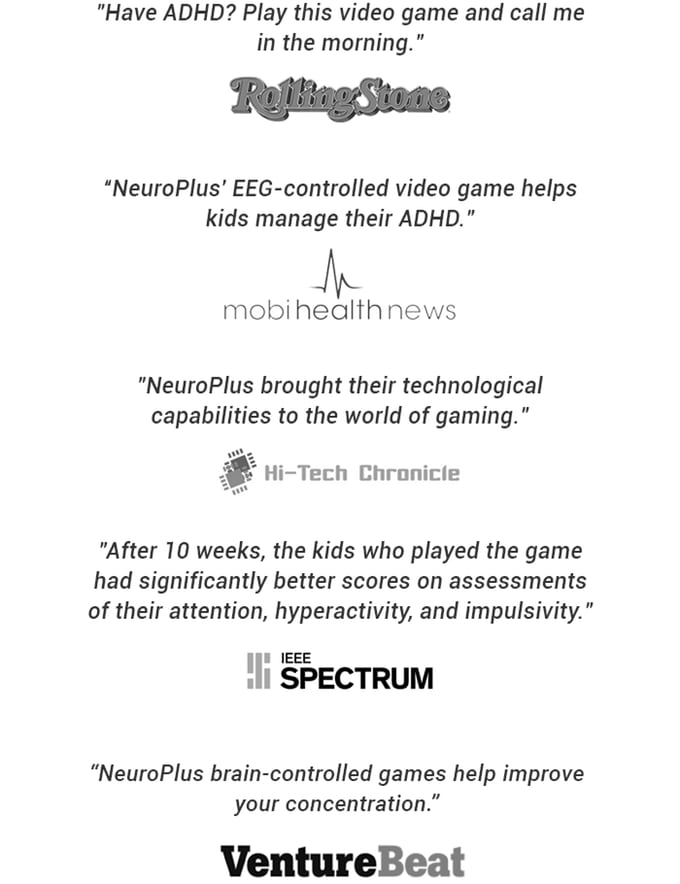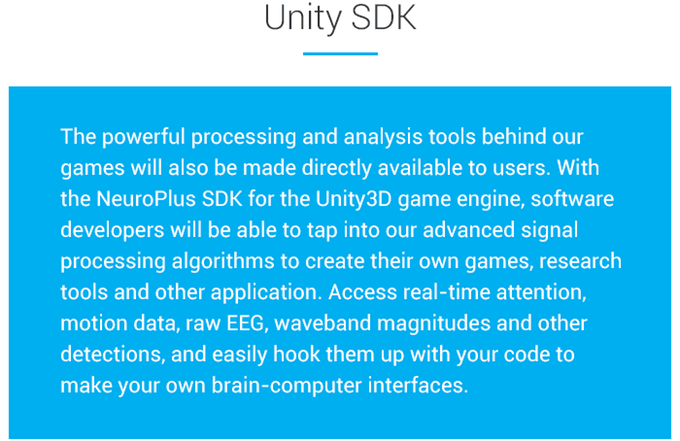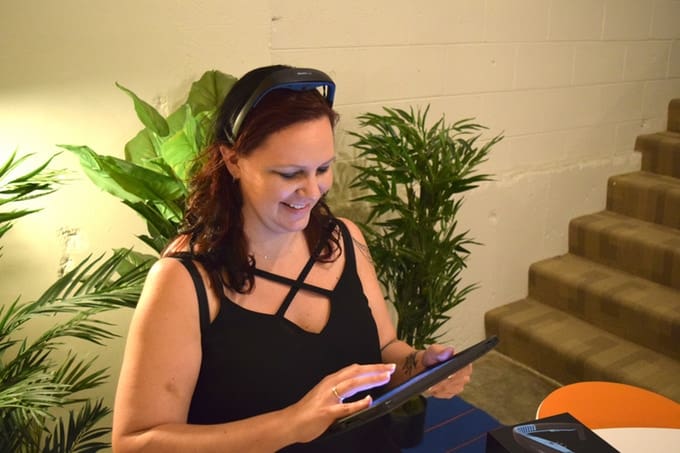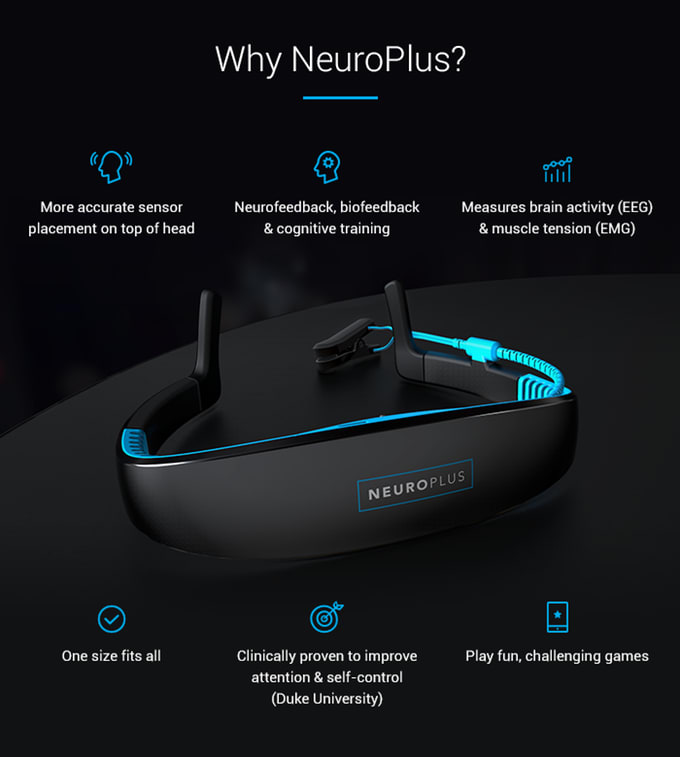 NeuroPlus combines neurofeedback, biofeedback, and cognitive training exercises with mobile training games that users control by wearing our brain-sensing EEG headband. Players receive real-time feedback on their focus level, relaxation, and stillness while playing fun training games, and use that feedback to practice attention, calmness, and self-control.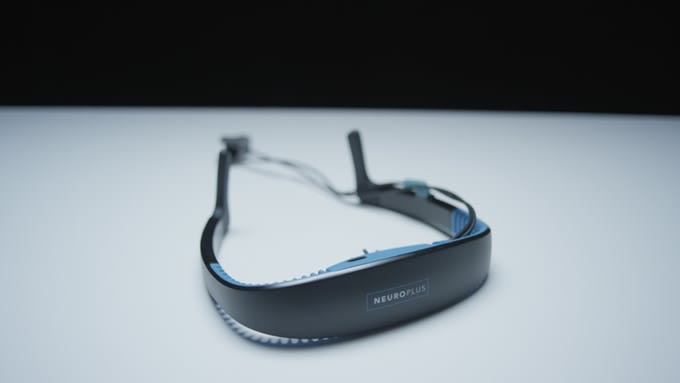 Many studies have shown neurofeedback helps people improve their ability to focus. Neurofeedback is the process of training your brain to function more efficiently by giving you visual or audio feedback on your electrical brain activity. 
The NeuroPlus wireless brain-sensing EEG headset measures your brain activity to determine when you're focused, and our games reward you for paying attention. 
 For example, in one game your focus will control the speed of a flying dragon. The better you focus, the faster the dragon will fly, but if you get distracted, the dragon will stop.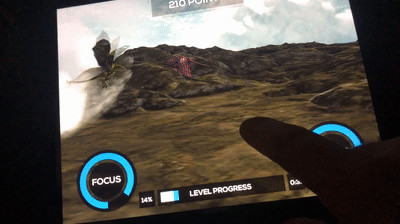 By measuring your brain waves through neurofeedback and applying that feedback to the gameplay, we're able to help you learn to control your focus and increase your attention over time.


For some people, it can be incredibly difficult to keep still and calm for long periods of time. Biofeedback is the process of training self-control and relaxation by monitoring your own body and muscle activity.  
The NeuroPlus headset uses sensors to track your movement and muscle activity. If you show any kind of hyperactivity, impulsive physical behavior, or excessive muscle tension like jaw clenching, you'll begin to lose points and face other penalties in the games.  
For example, in one game you'll receive a "Keep Still" warning if you're moving too much or a "Relax" warning if you're not keeping your muscles calm.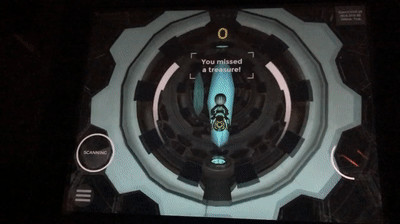 A challenge for many is knowing how to respond to thoughts, sounds, or impulses that compete for our attention. NeuroPlus games incorporate "go/no-go" cognitive training exercises designed by neuroscientists to reduce impulsivity and improve self-control.  
Our games will present you with stimuli that are either targets or distractors, and you will have to respond quickly and accurately in order to earn points and progress through the game.  
For example, you'll be asked to shoot down red monsters and ignore blue monsters. If you shoot the wrong color monster then you'll lose points.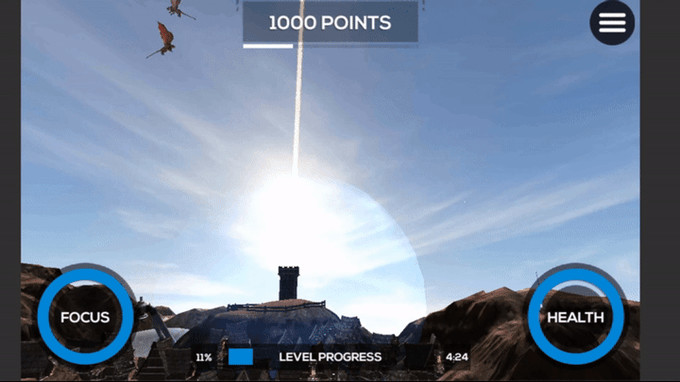 The NeuroPlus headset is one of the first consumer-friendly electroencephalography (EEG) headsets with a sensor located at the top of the head (Cz). Research shows that this is among the best locations to record EEG signals associated with attention and has far less electrical interference from muscle activity. NeuroPlus sensors are able to measure your brain activity (EEG), as well as your muscle tension (EMG) and body movement.  
The combination of these sensors makes it easier to filter out noise that often makes EEG recording unreliable, or lets users "cheat" the system.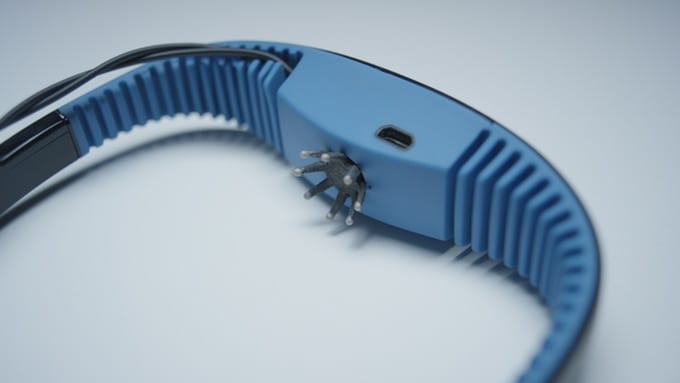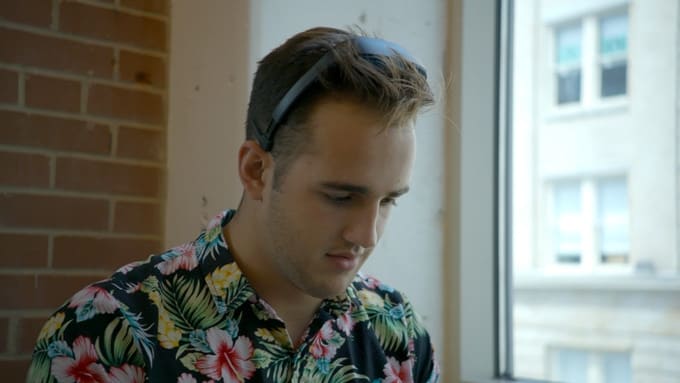 NeuroPlus goes beyond simple brain-training games with a device that provides feedback on your brain activity and body movement.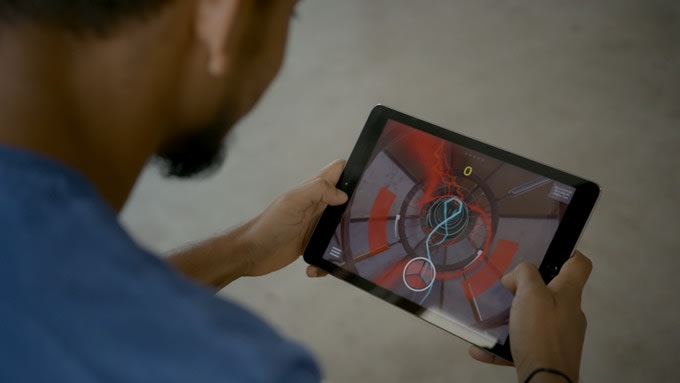 The NeuroPlus headset is designed with flexible materials and adjustable bands to ensure a comfortable fit for both children and adults.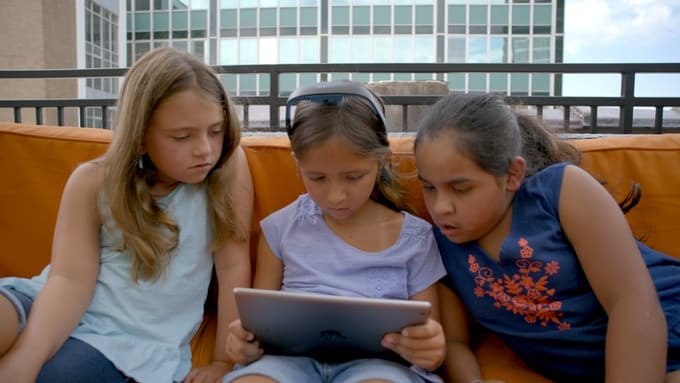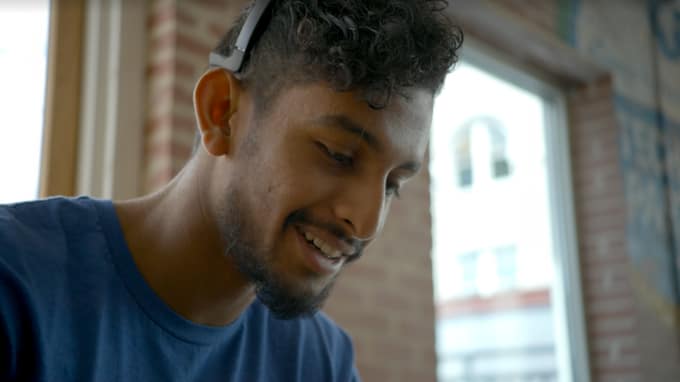 Your brain is like a muscle that you can train and strengthen over time. We recognize that workouts are much more enjoyable when they're fun, which is why we created training games that are challenging and fun to play.


Not everyone at the gym can lift the same weight, and we don't expect everyone to start with the same cognitive abilities. A daily assessment allows the game to calibrate to your skill level, and the game will adapt as you improve over time. If you're having a tough session, work your way through the level and you'll find the next easier. As you improve, the levels will get harder so that you'll always be challenged. It's like a personal trainer for your brain!  


In order to maximize progress, we recommend playing NeuroPlus for at least 20 minutes per day, three days per week. The NeuroPlus games include daily assessments so you can track your progress over time on our interactive online dashboard to stay motivated to achieve your goals.
Our objective test allows you to see improvements in your attention, motor control, and impulse control on a daily and weekly basis. Just remember, it's important you do your very best on each test to start the game. If you rush through this section, it's going to be difficult to measure your improvement.  
You can access your individual analytics dashboard at any time through our mobile app or website. Individuals or whole families can track improvement in their percentile scores and see how they stack up against a database of thousands of testing sessions.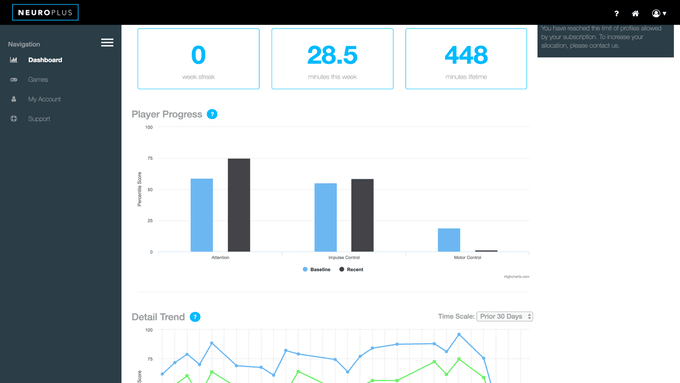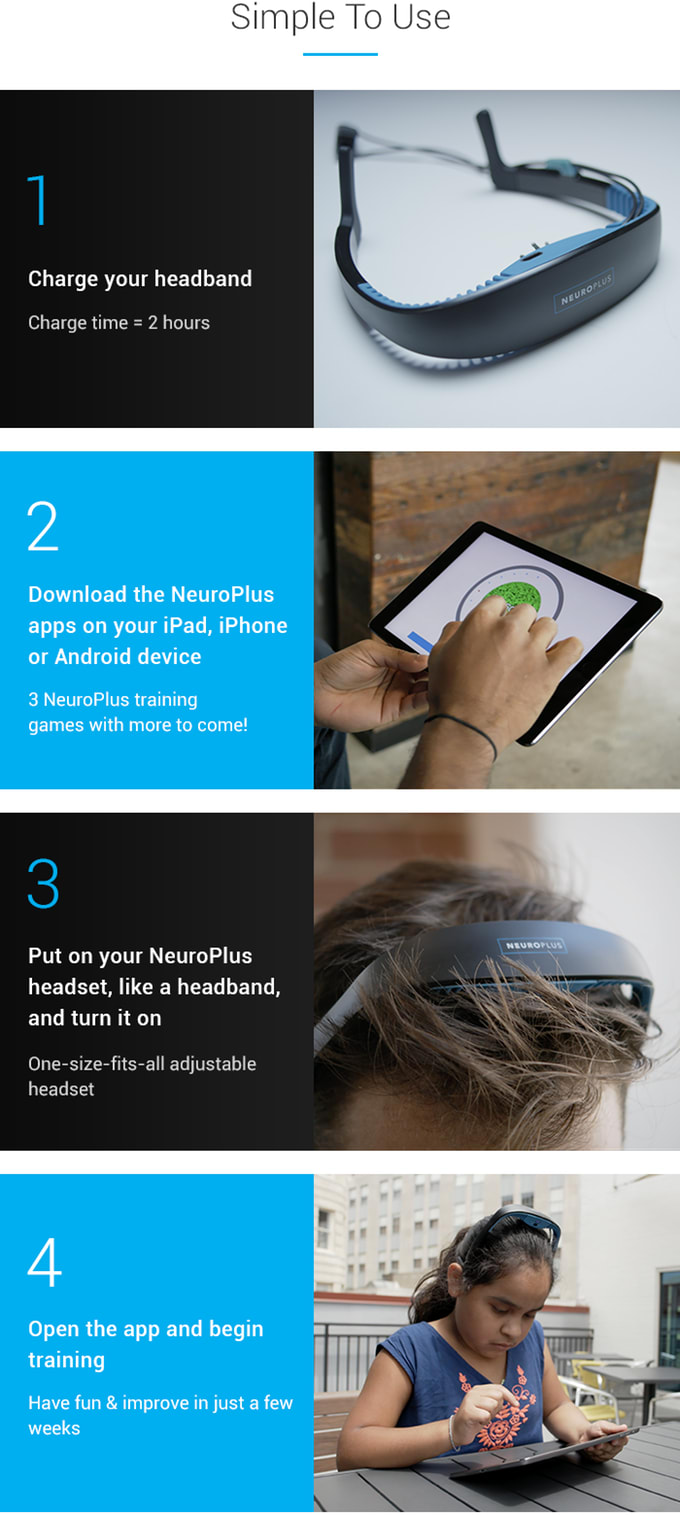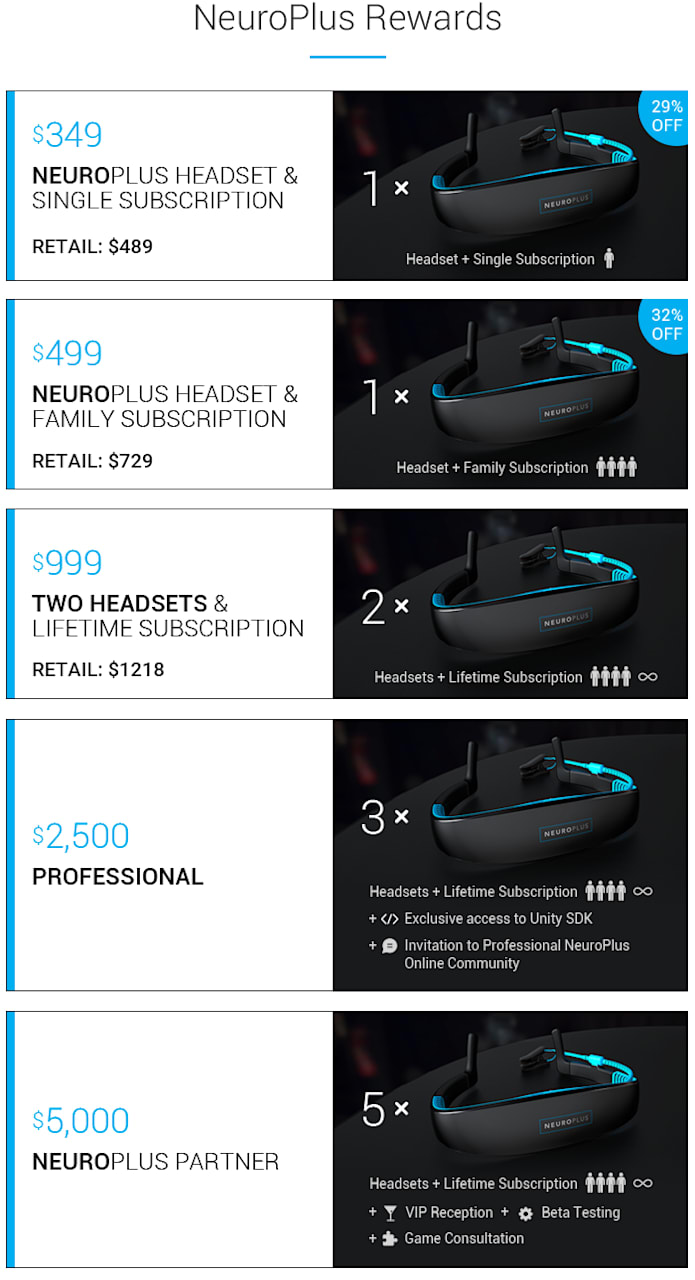 We know NeuroPlus works because of research that was conducted in 2016 by researchers at Duke University and Stanford University that showed NeuroPlus improved children's abilities across many areas, including attention and self-control. Children in the study aged 8-13 used NeuroPlus for only 30 minutes per day, 3 times per week, over 10 weeks.  
Additionally, several randomized controlled trials have found the neurofeedback technology used in NeuroPlus to be effective at improving attention and reducing hyperactivity and impulsivity in children. You can read some of the foundational studies for NeuroPlus below: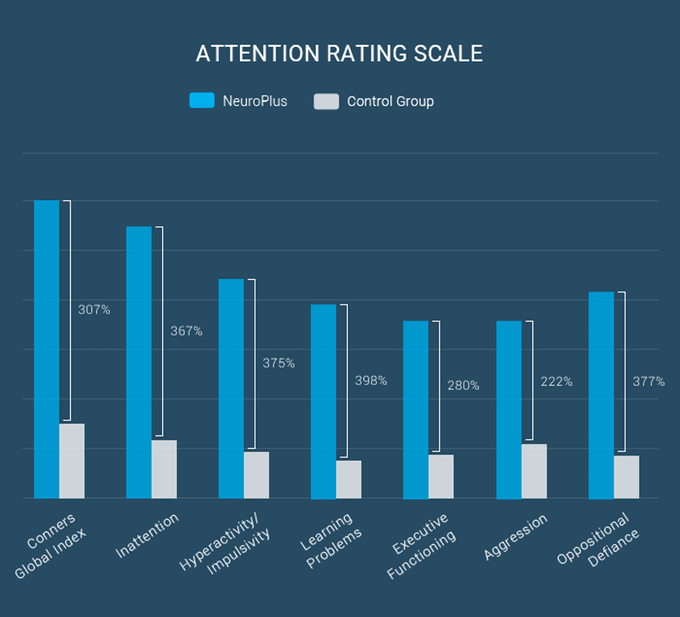 In Axon, you'll need to focus to keep your dragon flying, shoot down monsters and mines, and ignore distractions while keeping your body extremely still and relaxed to avoid losing points. You'll progress through the storyline, which unravels over 140 levels.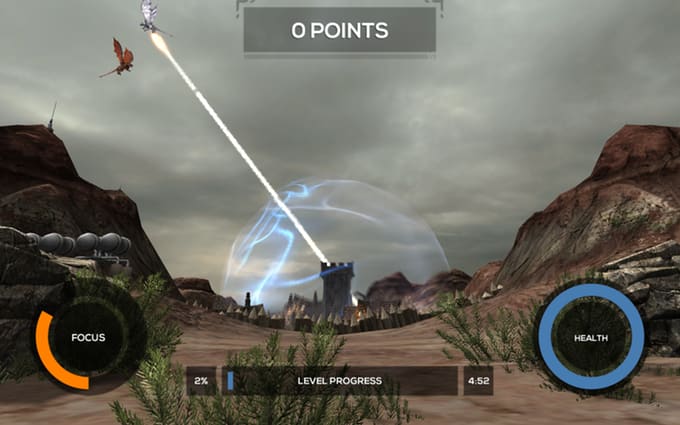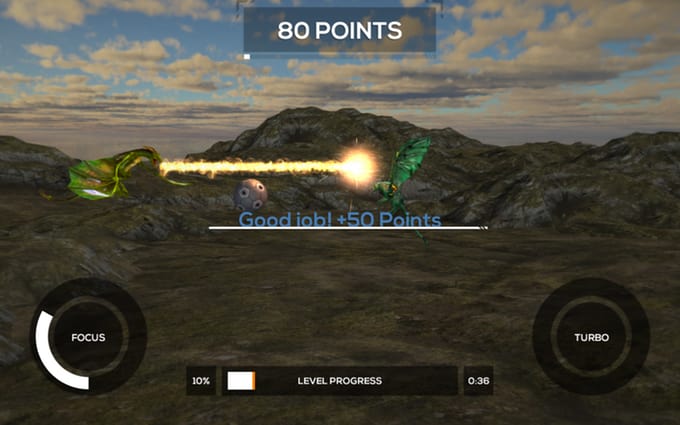 In Conduit, you'll speed through a tunnel on a hoverboard. You'll need to focus to see further ahead in the dark tunnel, respond to target waveforms, and navigate past obstacles while keeping your body and head extremely still and relaxed to keep your hoverbike from crashing into the tunnel wall. The better you perform, the more difficult and complex the training becomes.  
Conduit even lets you upgrade and customize your character's suit, helmet and vehicle as you progress through the game.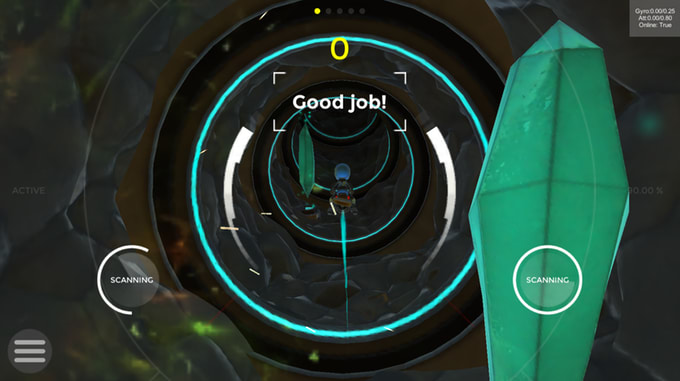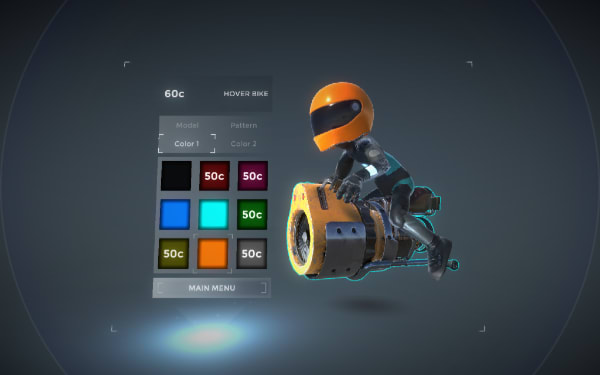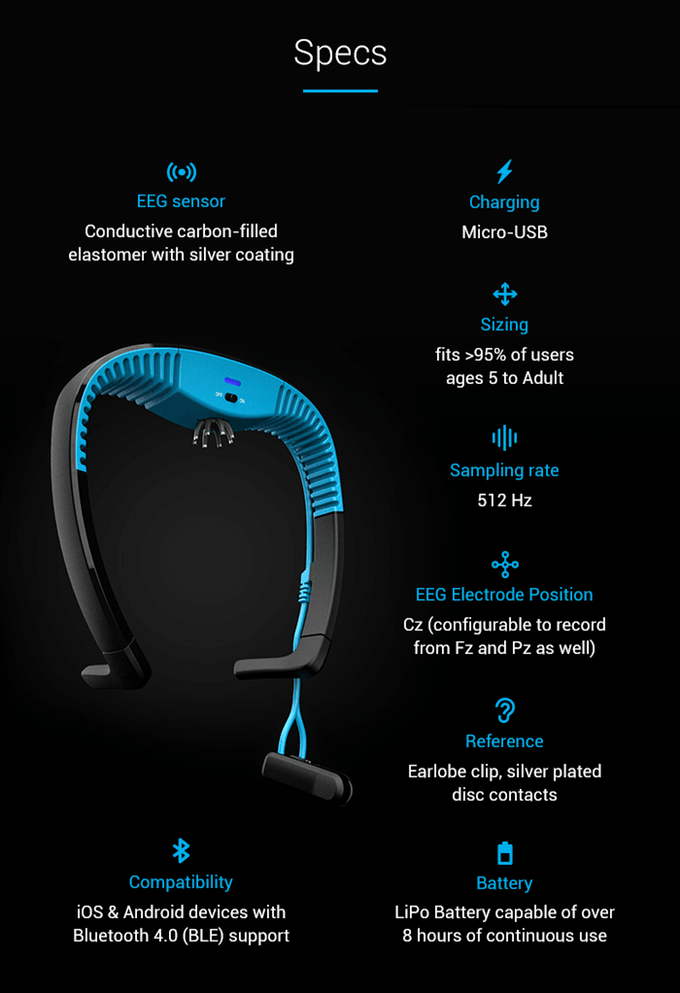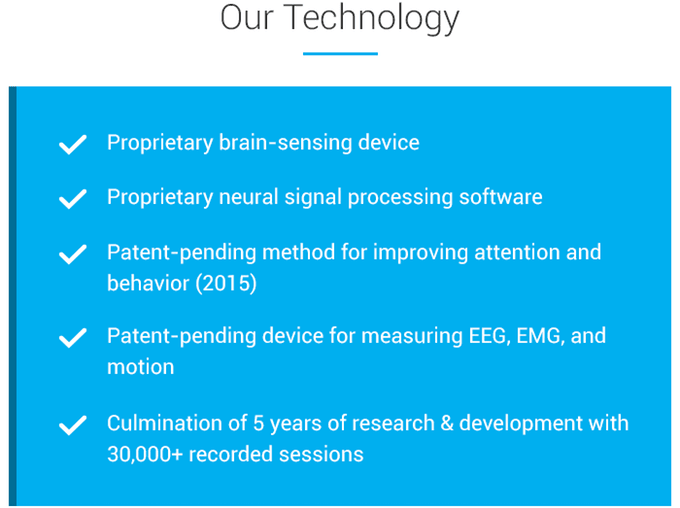 Our team has spent years working with experts in product design and manufacturing, such as Zukun Plan and Radian Technologies to ensure that we have a safe and durable product that will work as expected and be delivered on schedule. We've gone through dozens of prototype iterations to arrive at the current design and functionality of the NeuroPlus headset, and have multiple pending patents for the final product (application numbers US20160196765 and US62554800). All that's left is your support to get these headsets into production!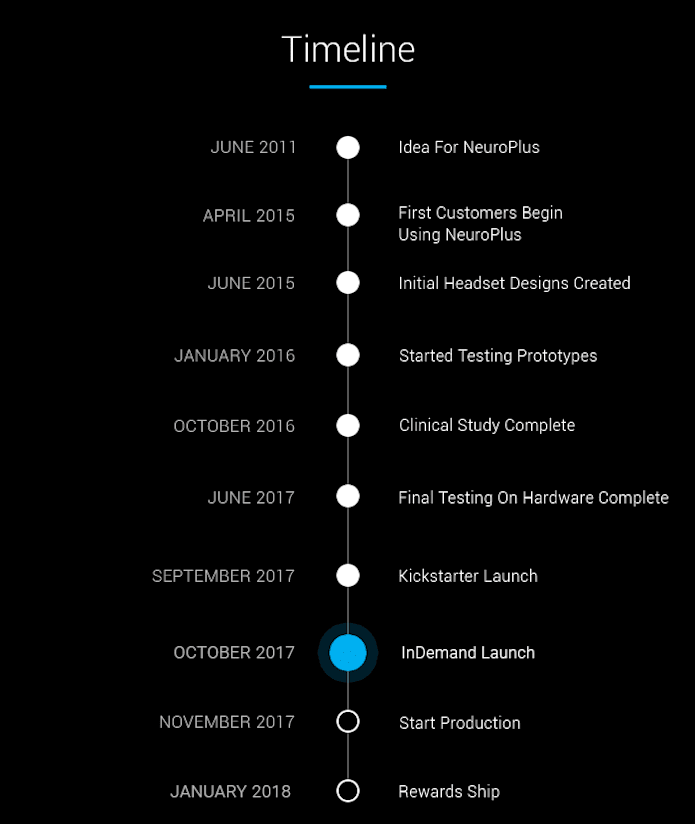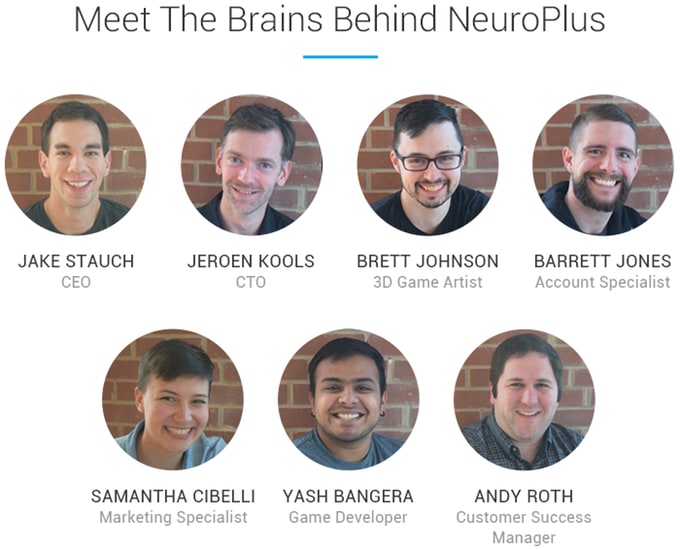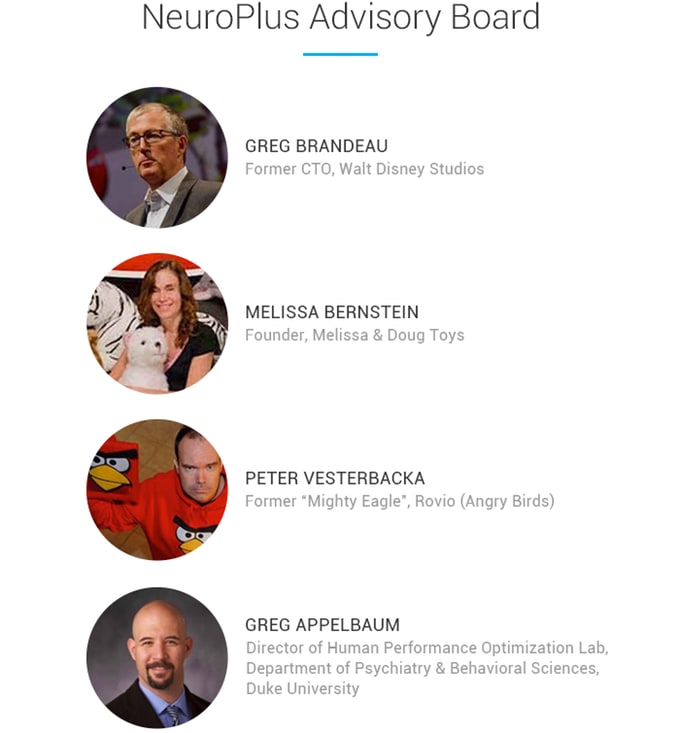 We know not everyone will be able to support us with a pledge, but that doesn't mean you can't help us spread the word! Make sure to share NeuroPlus with your family and friends on Facebook, Twitter, Instagram and wherever else you can think of!  
Our team thanks you for checking out our project. We're excited to bring NeuroPlus to so many people, and we're grateful for your help bringing our dream to life!