The official poster created by the ever talented artists, Quibe and Ros Kovac.


What's this all about?
My name is Christiano Dias and I am the writer/director of "Monster In A House." I've had the pleasure to have worked with some wonderfully talented cast and crew over the past 8 years, but nothing quite like this. 
"MIAH" is a short film about facing your problems and not running away from them. It's told in a magical realism sort of style through the eyes of a little girl that wakes to the sound of a monster in the house - in the middle of a power outage (blackout) thunderstorm. When her parents don't believe her, she must take on the task of defeating it on her own, though she discovers it may not be as easy as she thought. 
If you substitute the word "problem" for monster and "house" for family, you get "problem in a family," and that's what this is about. The film deals with the fractured relationship between a husband and wife that manifests itself as a monster that only their daughter can see. Being neglected again, she attempts to destroy it to save their family. Even the poster is made with only one line, to reflect the theme; one night, in one house, one family, dealing with one family, and to be shot in one continuous shot.
This is important to me because I feel that movies can speak to people in a universal and equally very specific way. That is to say that some people may connect with the themes more so than others, but the lesson is very relatable. This is our hope with MIAH. 
First and foremost, almost everyone working on this film is working for credit, copy, and a meal, which is a special thing to say. When was the last time you had someone do something like that for you? I feel that we are lucky and blessed to have this happen, but it is because of the project. We are all doing it because it is what we love to do and we believe in the story. So that's approximately 20 people on the crew, and 3 in the cast. 23 people are already on board! Why not you? (though, in a slightly different way).
Unfortunately though, there are some things we just can't get around and that's why we need you help. Not everything is so easy. That's where the funding comes in.
The Budget 
Additional Equipment | 60%
Festivals & Post | 12%
Sound & Additional | 10%
Location Fees & Permits | 10%
Craft/Catering Services | 8%

Additional Equipment 
We are renting a lot of additional equipment form our 3 ton grip package at New York Film Academy. For those of you that don't know what that is, just imagine three tons worth of metal and lights and wires, etc. Everything it takes to make a film, is there. Though we still need a little more because of the nature of a one shot take film. It plays much like a stage play, with precise blocking, rehearsal (lots of that), and timing. The cast and crew will have to be very on top of their game, and we don't expect anything less.  
This is just our second project, but the first has been so successful (winning a CINE Golden Eagle, the Audience Award at Hollyshorts Monthly Screenings, Best Student Film at Los Angeles Cinema Festival of Hollywood, and the coveted Remi Award at the 47th Annual Worldfest in Houston. It will later be at the worldwide marketing festival in Cannes Short Film Corner). So there's a lot to look forward to with this cast and crew, with almost everyone coming back on board!
Props are also important because they let you make ordinary things believable. Do you think the shower scene in Psycho would have been the same without a knife, shower curtain, or fake blood running down the drain? Or the bag in Mary Poppins where she pulls out everything but the kitchen sink? Well, believe it or not, those are all props and each piece costs something. 
We are estimating that the film will need about 40 props ranging from drawings, blankets, flashlight, lamps, couch, prop door, etc.
Festivals and Post Production
What good is making this film if no one is going to see it? Well, we need to submit it to as many film festivals in the United States and Europe as we can. Festival fees aren't necessarily cheap, but aren't very expensive either, they average out around $60 each.  So if we submit to all the major ones and some of the smaller ones, well that's the festival budget!
Sound and Additional 
These are the only exceptions to the rule that no one is getting paid - still minus a crew member or two and the steadicam operator. If you want a high production value on your film, SOUND is arguably the most important, other than camera and even then - in many cases, it may be MORE important. And that can be debated for some time, so we'll save you the trouble. Good crisp sound quality with rich levels and atmosphere that makes you feel like you are there, is a big deal. So a good sound mixer and sound designer is key.
Location Fees and Permits 
This is the most frustrating and exciting thing about shooting in Los Angeles. You need permits! For every location you shoot in. This is something we are sort of lucking out on due to the fact that the script only calls for 1 location. So, a permit for a location can cost $100 max, and probably much less because of our student discount. The rest of that money goes to location fees, which is different than a permit. Location fees are the fees you pay the location owner itself. If we want to shoot in a diner for example, we need to file a permit for that diner AND secure payment with the owner. For renting a house in Los Angeles to shoot in for 5-7 days, will run us about $300/day or more - this is where we get the number.
Craft Services and Catering

This is an important one (and admittedly a little high) because taking care of and feeding the cast and crew is a very important thing. Especially since they are all working for free. So, craft services include water and snacks and a lunch. If you calculate just lunch at around $15/person for 20 people for 5 days it equals $1,500. Then water and snacks are about another $150 dollars, we are already over our budget. So, we are calculating exactly to our estimate and going from there.
Music Composing (part of Post Production)
Music composed, orchestrated, and conducted by Daniel James Chan and orchestra. This is on the low end, but if you listen to the wonderful piece of music in King Eternal and Daniel's other collaborations with filmmakers, television producers, and music artists alike - it's a real treat. www.danieljameschan.com
Anything Else
This is what we have covered by 90%. We are very happy to announce that Justin K. Muller at The Studios at Las Colinas in Irving, TX (Walker, Texas Ranger, Prison Break, The Deep End, Robocop, JFK) is Executive Producing Monster In A House. With that, we are getting something called Inland Marine insurance, which covers loss and damage of equipment we rent, a huge help for our film, as this can get expensive. So we will be shooting in beautiful digital RED 4K, which requires one other paid role of a DIT, or Digital Imaging Technician. This is the person that is in charge of download and freeing up the storage media for the RED camera. And other equipment needed like possible super speed zoom lenses, etc. The rest of the equipment is provided by New York Film Academy.
Cast and Crew
We've put together a wonderful talent of cast and crew and here are just a few of the people already on board. There are too many to name on here, but you will see them in the credits and most definitely some other time in the future. 
Christiano Dias | Writer, Director, Producer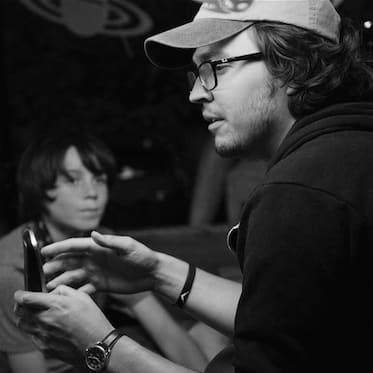 Monster in a House is written and directed by Christiano Dias, multi-award winning writer/director that's been nominated for a Lonestar Emmy Award and most recently, recognized in the Cannes Short Film Corner, 2013.
More at: www.chrisdias.com.
Joseph Bottoms | JOE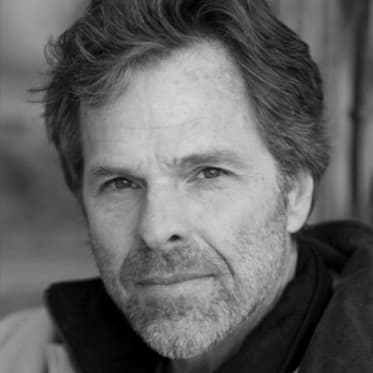 1975 Golden Globe Award winner for New Star of the Year in The Dove. Also was featured in the television mini-series Holocaust and Disney's The Black Hole.
Lisa Roumain | EMMA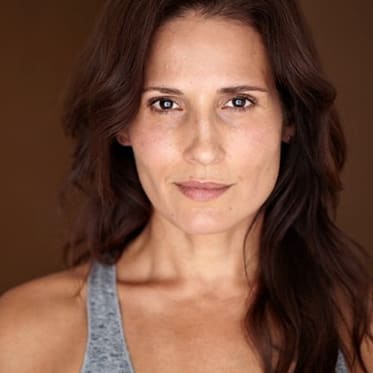 Lisa's experience ranges from smaller independent films to the bigger ones like Jersey Girl and more recently, Avatar. She's also been nominated for the Indie Series Award for Best Actress in a Drama in addition to countless other short and indie film awards.
Produced in association with Justin Muller at Muller Entertainment, LLC.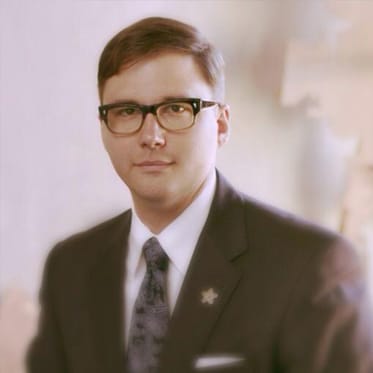 Studio Executive, Justin K. Muller who managed The Studios at Las Colinas in Irving, TX (Prison Break, JFK, Robocop) will be a key player in making this film happen. With this, Muller Entertainment will be providing important rental insurance and other licensing attributions with our film.
Format and More
Format: 4K Red Epic (Mysterium-X)
Shooting Dates (tentative): mid-June, 2014 in Los Angeles, CA
Runtime: 8 minutes
The Perks of Being a Donator!
Whether you just want to help because you like helping dreams become reality, or you want a DVD or Blu-ray of the film, you want to be on-set, appear at festival screenings, or be listed as a producer, or all of those, you can do it! Also, there are other small perks like autographed posters, production stills, downloadable copies of the film, etc. 
Think of it this way: have you ever been out to eat? Possibly, yes! Well, a hamburger or a meal at a restaurant can range from $10 - $20 or more. Why not invest that into something more? And even if it's small, it goes a long way. A $15 donation can pay for someone's lunch for the day, so don't think a small donation won't help. It most definitely will!
Also, you're directly helping make a film (something that is so ingrained in our culture) become a reality! The more you give, the more recognition you get for that. You can say that you're a film producer! And when your friends ask you to prove it, you can just pull up IMDB and shut them up! 
Be a part of something special.
Take a look at some of the awards we've received in our previous shorts. We hope to garner this same sort of attention, and even better with MIAH.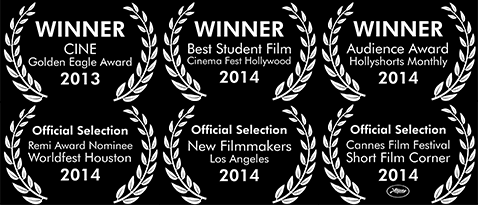 So, imagine for a second, that you can be directly responsible for making this film a reality, bringing it from the page to the screen; what would you want in return? You can help make it happen with a few clicks of your finger and your willingness to invest in the arts and the future of the industry. Take a look at our perks to the right ---->
Other Ways You Can Help
We get it. You may want to help, but just cannot do so right now. That is totally understandable. There are bills to pay, diapers to buy, gas to get you to and from work and so on and so forth, so help in another way; a free way. Share this page with friends and family, because very much like the film itself, the more people that can see this - the better.
Spread the word via Facebook, Twitter, Tumblr, and any other site you can possibly think of. Or you can do a throwback to actually calling people, writing a letter? (only kidding), email them and tell them about our goal to create a really universal story about not running away and standing up to your fears.
Thank You For Your Support!
Please note that against our best wishes, all contributions made to our campaign is not an investment with the possibility of a return. You will be solely supporting our film, making it happen, and be receiving a perk in return. However, the support we gain in funding this film is a something we understand will build a lasting relationship and the success of the film is shared with everyone who helps make it happen!
A Manowar Media Production, 2014.
In Association with Muller Entertainment, LLC.