Mindset is the first all-natural way to improve your concentration.
Mindset tracks your focus throughout the day, and alerts you whenever your concentration drops. Over time, these alerts train your mind and rewire your brain to better tune out distractions. The same technology used to treat ADHD, improve creativity in Olympic figure skaters, and train NASA astronauts, is now accessible to you.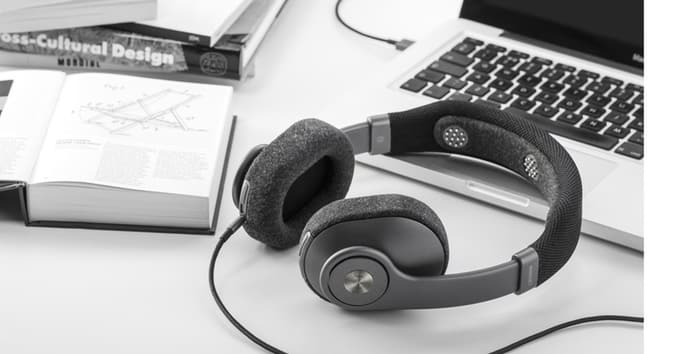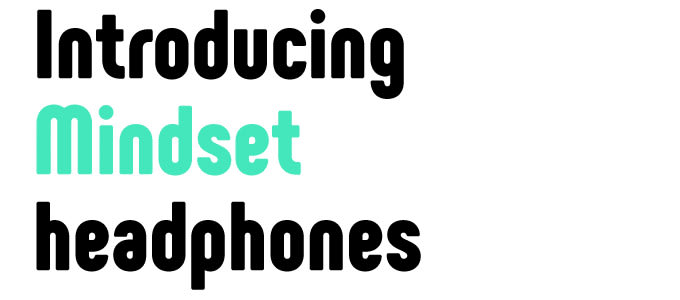 We designed Mindset with a single goal: to create the perfect work headphones.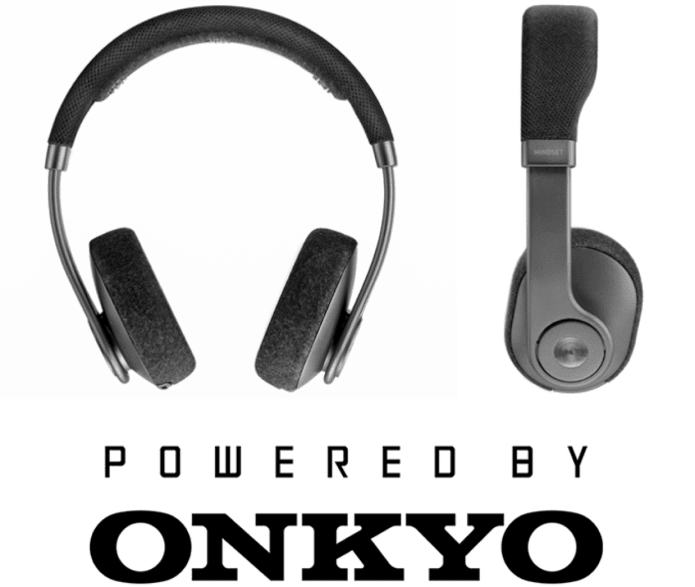 We're as tired of wires as you are. Connect Mindset to your computer or phone via Bluetooth to listen to your favorite music, completely wire-free. And don't worry - if you run out of battery, you can plug in an AUX cable to keep the tunes going.

Nothing replaces peace and quiet. Mindset listens to your environment and actively cancels out distracting noise. What's left is pure, pristine silence.

Great products take expertise. We partnered with Onkyo, pioneers in high quality audio, to bring you a crisp, uncompromising sound. We're working with their engineers to tune and craft the perfect listening experience.


Great ear cups make all the difference. Mindset's gyroscopic hinge ensures the cups gently cradle your head - no more headaches from uneven pressure. Soft microfiber stays cooler than traditional leather, creating a fit you can comfortably wear all day.

Tech shouldn't get in the way of comfort. Small spring-loaded electrodes fit through your hair, and sit gently on your head. Mindset's upper band is flexible, designed to distribute the weight over your head. The result is a feeling of weightlessness.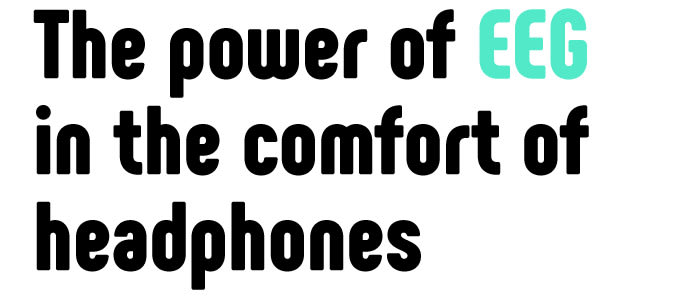 Mindset is more than just state-of-the-art headphones. EEG sensors measure your concentration level in real time.

Embedded in Mindset are five electroencephalography (EEG) sensors, which measure the electrical activity in your brain. EEG has been used for over 50 years in hospitals for brain imaging and diagnosis.

The EEG signal contains profound insight into a user's state of mind. Sophisticated processing techniques can be used to infer emotional states, anxiety levels, concentration, and more.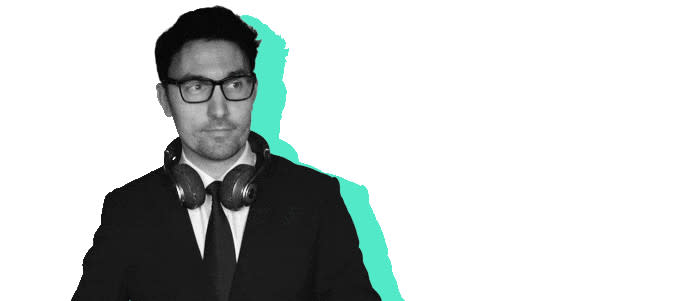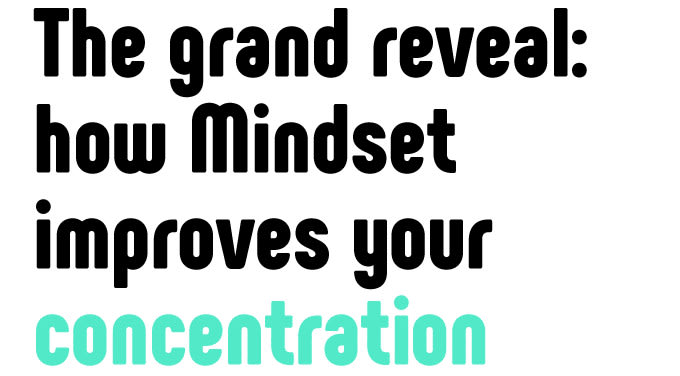 The first ever tool to measure your concentration in real time. A world of potential self-improvement.

Using advanced machine learning, Mindset recognizes the patterns in the EEG signal that represent a deep, focused mind. Mindset measures your concentration level in real time, tracking your changes throughout the day.

With Mindset, you can schedule deep work sessions to get in the zone. During deep work sessions, Mindset can alert you whenever you get distracted, so you can return to task immediately. No more getting sidetracked, when what you really want is to be crossing things off your to-do list.

Over time, each alert trains your mind to better recognize when it becomes distracted, leading to lasting improvements in concentration. Deeper, longer concentration that persists when you take the headphones off. Imagine how this could change your life.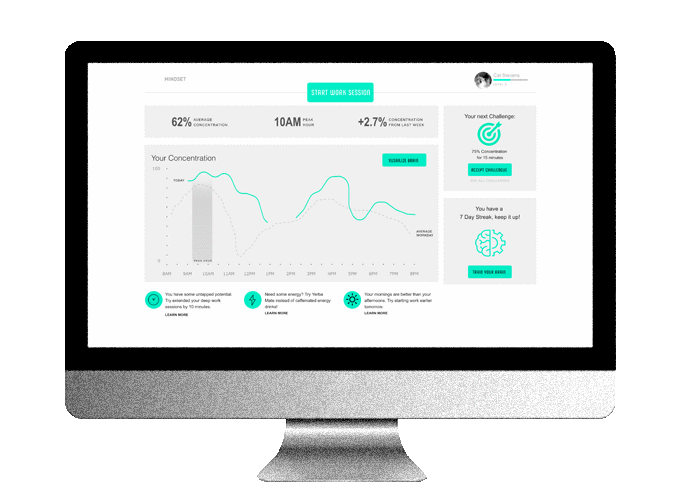 Your workday is as unique as your fingerprint. The more you use Mindset, the better it understands how your concentration changes throughout the day. Over time, Mindset can give suggestions on how to improve your productivity: schedule emails during your downtime, and save your best hours for your deep work sessions.

For additional improvement, schedule a neurofeedback session. Think of it like a gym for your mind: use proven clinical methods to train your brain and further strengthen your concentration muscle. Watch as your concentration grows over time.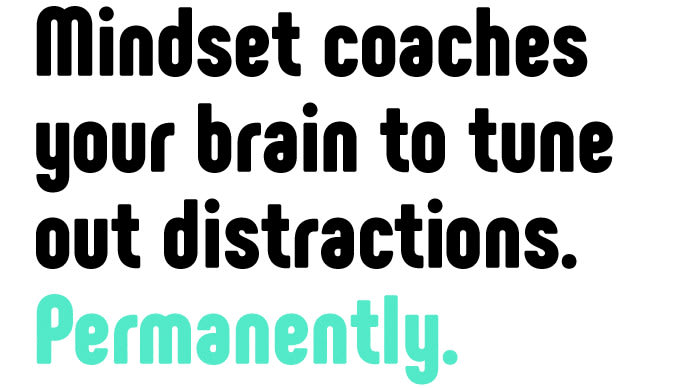 In a world of open-concept offices, constant emailing, and social media, we are more distracted than ever. Even in the absence of distraction, we're having a hard time paying attention to anything for more than a few minutes. 
And it's getting worse.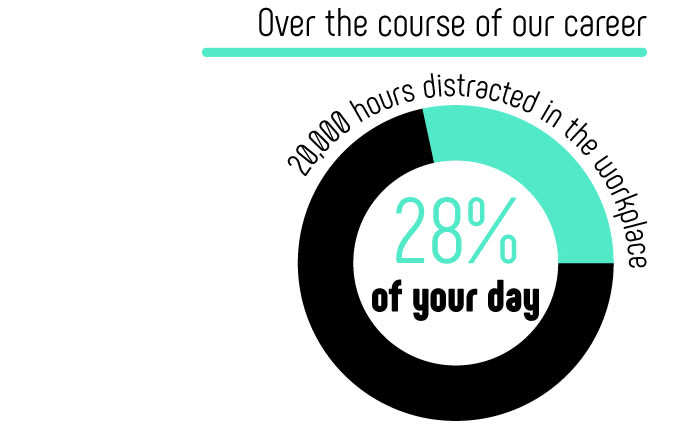 Neurofeedback is a widely used technology that trains your mind to better focus. CEOs, professional athletes, military leaders, and other high performers are using neurofeedback to achieve their full potential.
However, it's simply not accessible - it's expensive, uncomfortable, and takes hours to use. Mindset makes this technology affordable for everyone.


We spent the last 4 months in Shenzhen, China, the manufacturing capital of the world. We've gone through dozens of prototypes, making sure to get each element just right. The result has simply blown us away.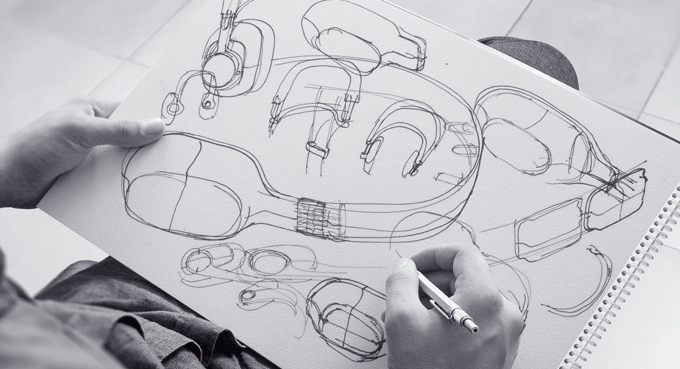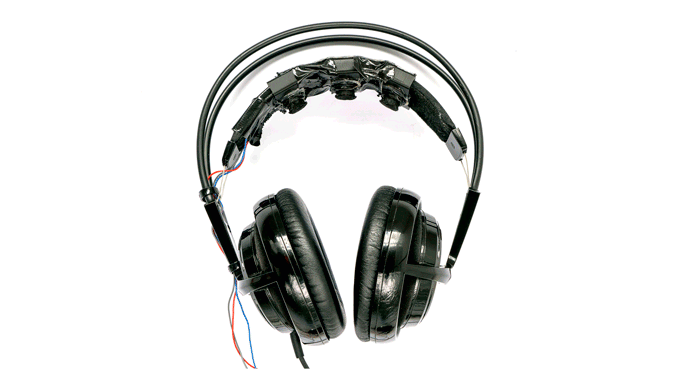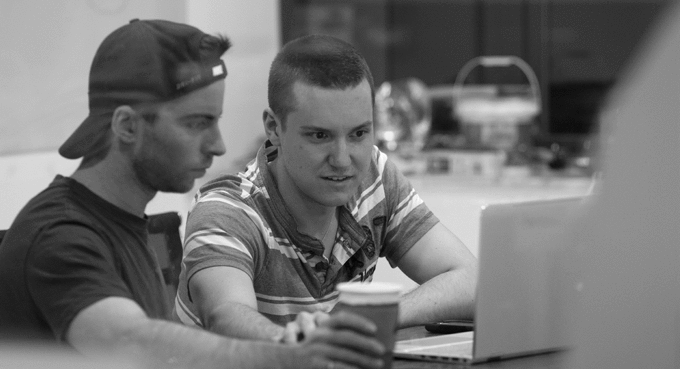 Measuring concentration via EEG
Berka, Chris, Gene David, Richard E. Olmstead, and Patrick L. Craven. "EEG Correlates of Task Engagement and Mental Workload in Vigilance, Learning, and Memory Tasks." Aviation, Space, and Environmental Medicine 2nd ser. 78.5 (2007): 231-43. Pubmed. Web. 19 Mar. 2016.
Neurofeedback as effective as Ritalin
Fuchs, Thomas, Niels Birbaumer, Werner Lutzenberger, John H. Gruzelier, and Jochen Kaiser. "Neurofeedback Treatment for Attention-Deficit/ Hyperactivity Disorder in Children: A Comparison With Methylphenidate." Applied Psychophysiology and Biofeedback 28.1 (2003): 1-12. Web. Mar. 2016.
Distraction and Mind Wandering Hinders Learning
Smallwood, Jonathan, Daniel J. Fishman, and Jonathan W. Schooler. "Counting the Cost of an Absent Mind: Mind Wandering as an Underrecognized Influence on Educational Performance." Psychonomic Bulletin & Review 14.2 (2007): 230-36. Web. 17 Mar. 2016.
Neurofeedback for Performance Enhancement
Gruzelier, JH. "EEG-neurofeedback for Optimising Performance. I: A Review of Cognitive and Affective Outcome in Healthy Participants." Neuroscience & Behavioral Reviews 44 (2014): 124-41. PubMed. Web. 12 Mar. 2016.
Neurofeedback for Professional Athletes
Perry, Frank D., Lindsay Shaw, and Leonard Zaichkowsky. "Biofeedback and Neurofeedback in Sports." Biofeedback 39.3 (2011): 95-100. Web. 15 Mar. 2016.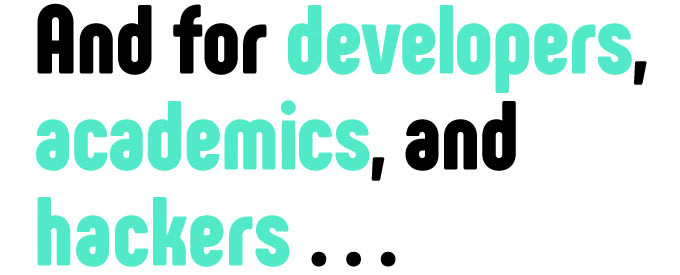 Using gold cup electrodes and conductive paste yields a great signal, but it has one limitation: it's extremely inconvenient. Mindset collects high quality EEG with a form factor you can wear all day. Hundreds of hours of data, with absolutely no setup time, unlocks potential for big data analysis never before possible. This is the next step in BCI.

Free with Mindset, you'll get full access to our developer SDK. Raw data from A1-C3-Cz-C4, calculated concentration metrics, easy remontage, computed features - you'll get it all. Run your own experiments or build the BCI application of your dreams, all through a comfortable, great-sounding headphone. The sky is the limit.


You spoke, and we listened! Thank you for helping us unlock our first stretch goal: an embedded microphone for hands-free voice calls. Respond to calls quickly without taking off Mindset, so you can get right back into your flow. 

Now that we reached $600K, we'll be taking Mindset to the next level: train your brain to improve your calm, and enhance your creativity. These medically validated protocols will help you train like the pros, from Olympic athletes to professional musicians.

Now that we've reach $750K, Mindset will integrate automatic play/pause functionality. When you take off the headphones, the music will pause – when you put them back on, it will play again. A simple, intuitive experience that will seamlessly integrate into your work flow.

Music is a huge part of concentration! Now that we've hit $900K, we'll include concentration soundtracks built directly into the app - white noise, binaural beats, nature sounds, and more! Using Mindset's EEG, track your progress and find out which soundtracks improve your concentration the most! 

Big milestones mean big features. Because we reached $1M, we'll make all the electrodes removable! You'll be able to wear the headphones without electrodes when concentration isn't the goal, for maximum comfort. You can also swap in new electrodes when they wear out for improved signal quality, or even use custom electrodes!

That is our responsibility - we're putting everything we have into designing the perfect workplace headphones, tuning the sensors, and perfecting our algorithms. But we need your help - your feedback, suggestions, and above all, excitement - to help us build Mindset up to the potential it can be.
We've come a long way since we first began, but now we need you, the Kickstarter community, to join us on this journey. With your support, we'll be able to scale up manufacturing, and make Mindset the experience we all want. 
Back our project, share our page, and let's make this happen!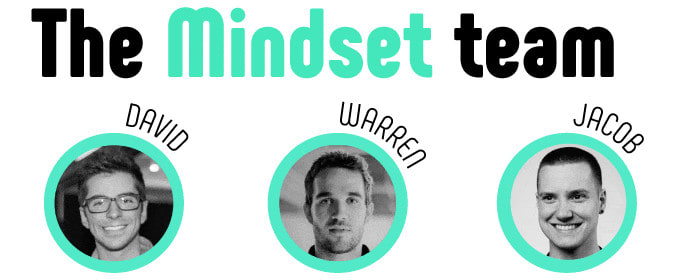 We're a team of engineers-turned-entrepreneurs, who are incredibly passionate about tech, performance, and well-being. We've seen the transformative power of EEG, and we live for the day when it's accessible to everyone. Our combined experience spans biomedical devices, neuroscience research, and artificial intelligence. Along with our team of advisors, partners - and you, our backers - we're more excited than ever to make Mindset a reality.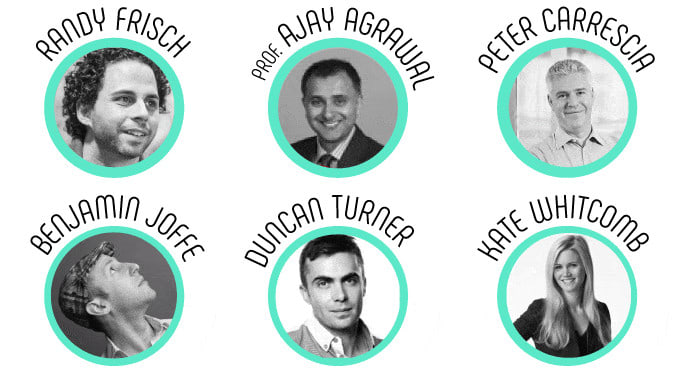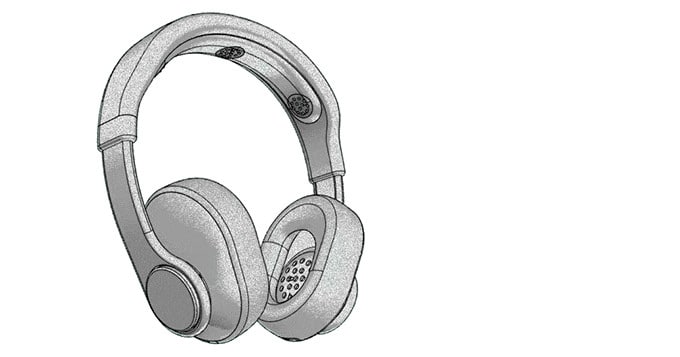 Sensors
3 active dry electrodes: C3, Cz, C4
~200k impedance
2 active dry reference electrodes: A1 & A2
~100k impedance
EEG signal processing chipset
1uVPP noise floor
Actively shielded wires
Up to 16kHz sampling rate 
Accelerometer
Battery
Rechargeable 800mAh
8 hours continuous playback, ANC, and data streaming
Connectivity
Optional 3.5mm audio cable
USB-C connector
Dual-mode Bluetooth 4.2 + 2.1
Audio
40mm audio driver
Active Noise Cancellation

Acknowledgments
Thank you to our families, friends, and mentors who have made Mindset possible. Thank you to The Next Canada and HAX accelerator for their guidance. A special thanks to our videographer Antony Bui, to our industrial designers Tomas Rosen and Nicol Boyd at Office for Product Design, to our PR agency Proper Propaganda, to CCMEDIA for web support and select photography, to our campaign graphic designers at Detraform, to our online marketing consultant Samit Patel, to Woke studio for their UI/UX design, and to our direct response online advertising agency Gil Shterzer and Iddo Sternberg at Jellop Crowdfunding. Thank you also to La Gare, Sainte-Catherine Library, Ryerson DMZ, and SmartHalo for their help!