Memora Inc. was born at NASA Research Park in Mountain View, California. Most of our team met at Singularity University's GSP program in the summer of 2014 and developed a keen interest in imaging technology and virtual reality.
Chiang Fon, Taiwan
Fon is the designer behind the FLUX 3D printer Kickstarter campaign. He uses Adobe Illustrator to do nearly everything in his life and deeply believes that "to create" is life.                                                                                                     fon@luna.camera
Ju Chun Ko, Taiwan
JC is a computer science PhD with a designer's eye, an entrepreneurial mind and a hacker's spirit. He co-founded Linkwish Inc. and teaches Interaction Design at National Taipei University of Technology.                                                   jc@luna.camera
Servando Canales, Mexico
Exponential Entrepreneur, Industrial Engineer, Singularity University Alumni. Passionate about technology and the impact it can have on tomorrow's world.                                                                                                                                                  s@luna.camera
Gaurav Gupta, India
GG is an entrepreneur with a love for design and technology. A mechanical engineer by training, he loves tinkering as much as he loves spreadsheets.    gg@luna.camera
PARTNERS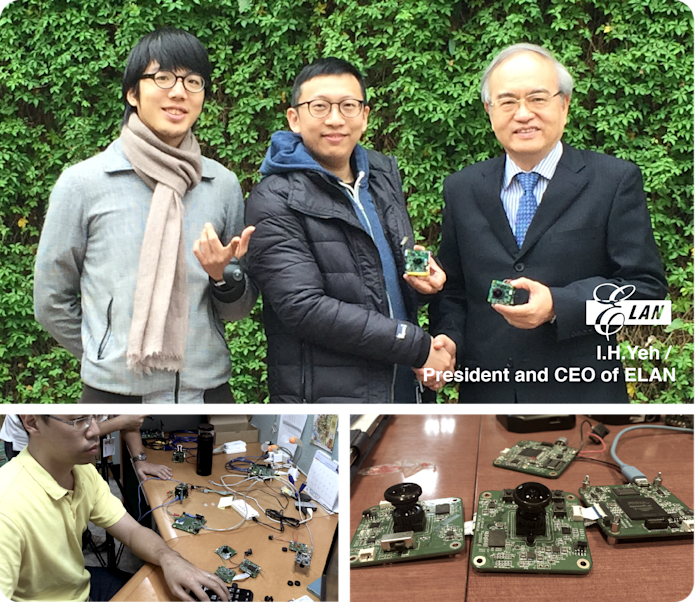 In order to ensure complete technical support, we have partnered with Elan Microelectronics Corporation. Located in Taiwan Hsinchu Science Park, EMC's subsidiary Avisonic is a leading solution provider for image process systems. We are confident that with the support of VP of AviSonic Meng-Chun (Kevin) Lin Ph.D and his team, we can easily resolve any manufacturing challenges we may face.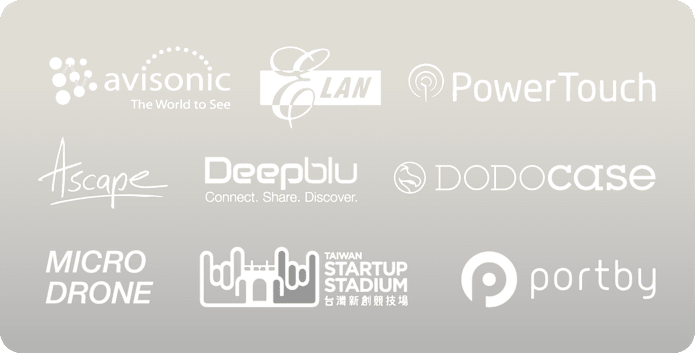 FAQ
Q: What is a 360° photo? A: You get 360° panoramic view in a photo ─  just by a click on Luna's only button.
Q: Where can I store the photos and videos? A: You can store them in the 32G built-in memory card, or transfer them to another device via Wifi.
Q: How long can the battery last at most when recording a video? A:  30 minutes is the approximate continuous recording time.
Q: Can you charge and record a video at the same time? A: Yes.
Q: What kind of devices can you use to watch Luna's live stream? A: Basically all the devices that work with wifi, e.g. smartphones, tablets, smart TV´s are all applicable. (Works with both Android and iOS)
Q: What kind of devices can you use to watch Luna's VR content? A: Listed on http://luna.camera/what-is-luna/. To name a few: Oculus Rift, GearVR, Google Cardboard; we're still discussing with more possible partners. Basically any device with a 360 player can view VR content. Live VR is applicable in our app (so far we have Windows, android and iOS version). We'll also consider providing API in the future to developers.
Q: Since Luna is spherical, would it difficult to shoot photos in a fixed position? A: No worries. There are many accessories that go with Luna and some of them for sure can help you shoot photos in a fixed position. Even better, they are light and portable.
Risks
The current design and size of Luna is based on our current progress and our work with Taiwanese manufacturing and engineering design companies EMC & AviSonic.
The final product may look slightly different for safety and FCC regulatory reasons and the size may change (no larger than 3 inches according to our latest prototype).
360 footage is recorded and streamed in 2K (1920×960) resolution, but the quality and frame-rate of spherical / flattened videos when viewed differs depending on the type of display, display magnification and network signals.
Luna's is designed to be IP68 waterproof. However, the waterproof level of the final product may be different according to multiple factors including battery heat, housing design, and WiFi signal etc.
According to our practical tests with the latest prototype, the current battery life is 31mins of continuous operation. However, the real battery life may be different according to the context and environment, and may also be constrained by the final product design.
We are confident that given our strong partnerships and robust R&D, we will be able to deliver Luna on time, as promised. In case of inevitable manufacturing delays, we will ensue that you are kept updated and well informed.