Our story started in high school, as best friends who bonded over nerd stuff. Movies, books, role-playing games and art.  Over the years we have shared and created many things together as well as built our own respective careers. Nearly 30 years later our individual skills have evolved to a level of excellence and now we are fulfilling a dream of professional and creative collaboration.  Legacies is a project, born of our friendship and imagination. We are on a mission to change the way stories are told, for the better.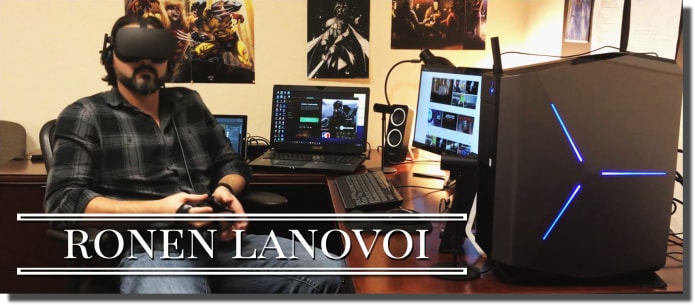 Our Creative Director is Ronen Lanovoi. Ronen has more than 20 years experience in film and video games. He has worked on triple AAA  games like Madden, NBA and NCAA, Superman Returns and is currently a Cinematics Director. Ronen co-wrote the story and is directing the creative and technological development of the project. 
Learn more about Ronen here...
http://www.imdb.com/name/nm2379119/?ref_=fn_al_nm_1
https://www.youtube.com/watch?v=xFOwz-TCtPc

Our Cinematographer is Saade Mustafa. Saade has more than 20 years experience behind the camera in television and film. Saade has worked on hits like Third Watch, Fringe, Daredevil, and Iron Fist and is currently the Director of Photography for NBC's highly acclaimed series, The Blacklist.  Saade co-wrote the story and will be developing the look and visual storytelling techniques for this revolutionary young medium of VR storytelling. 
Learn more about Saade here...
http://www.imdb.com/name/nm0615939/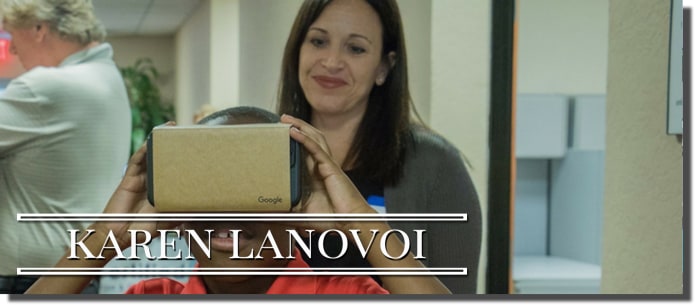 Our Executive Producer is Karen Lanovoi. Karen has worked for legacy brands like AT&T and The Walt Disney Company and is currently running her own technology startup. There she develops innovative uses for Virtual Reality in the commercial market. Karen co-wrote the story and is building the full production, making a dream into a reality. 
Learn more about Karen's startup here...

Together we are blazing the trail on a new frontier of storytelling. 
We are raising money to produce an animated Virtual Reality short film. For the past three years we have been developing our characters, our story, our concept design, our team, our technology and our pipeline. We have the parts, the pieces, the process...now we need the partners.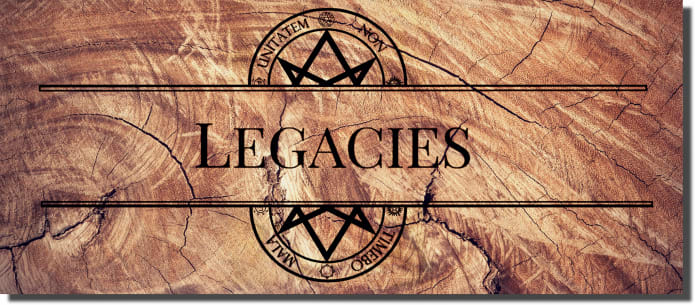 Three fantastic things have become possible in recent years.
Crowdfunding, an amazing way to make the impossible... possible. Crowdfunding removes the barriers that often times impedes imaginative artists.  It is an opportunity to fulfill creative potential. Empowering fans like us to share our story and  collaborate with our supporters to produce an amazing piece of art and innovation.
 Legacies will be a Mobile Movie for the Masses and crowdfunding will make it possible.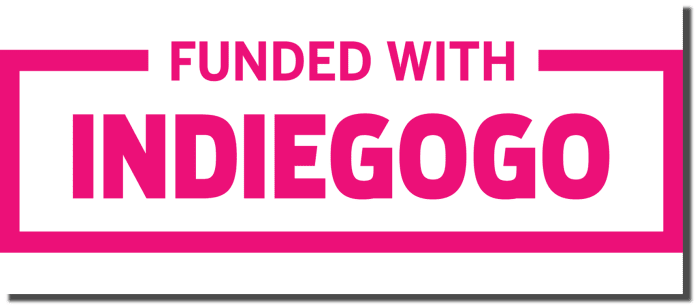 Virtual Reality, once a distant possibility, VR is NOW a very real and accessible vehicle to the most amazing interactive experiences. Our exclusive and uniquely branded cardboard viewer will work with most any smartphone. At an utterly affordable price, you become our partner and share in the experience that will be Legacies. Your pledge will be the key that unlocks the door. Finally YOU will be in the story. 

All of us, as fans, now have the ability to express our love for our favorite fandoms. With the widespread acceptance of fan fiction, untold reservoirs of talent, inspiration and creativity are being tapped.  Telling an original story in a pre-existing universe is now a thing. A very awesome thing.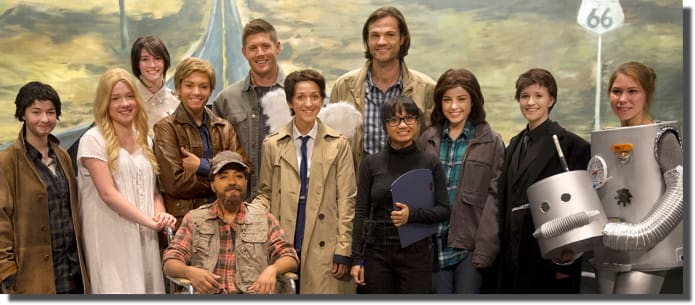 While a financial contribution is ideal, there are plenty of other ways you can help us bring legacies to life. 
Spread the word and boost our signal. A Tweet or a Facebook post can do a lot.  Sharing with others wherever and whenever you can, would greatly help our project and our social presence. Just this can make all the difference.
Indiegogo has great tools, please use them to share our creative quest with your circle of friends, family, fellow fans and co-workers. 
If you are an artist (3D Animator, Rigger, Modeler, Texture Artist, Technical Artist, Sound Designer, Stunt Actor, or Voice Actor, Actor), reach out. While we have much of our team assembled, we are always open to artists and if you are able to and willing to contribute to the project in this way, we would love to speak with you.

Nearly three years ago we began writing this story and crafting this experience. At that time we were a team of three. We are now a team of TEN. This spectacularly talented group of artists and technicians have volunteered and poured a ton of love, sweat and tears into creating concept art, VR environments and pipeline. We have come so far and grown beyond our expectations. Check out our gallery to see much of their great work.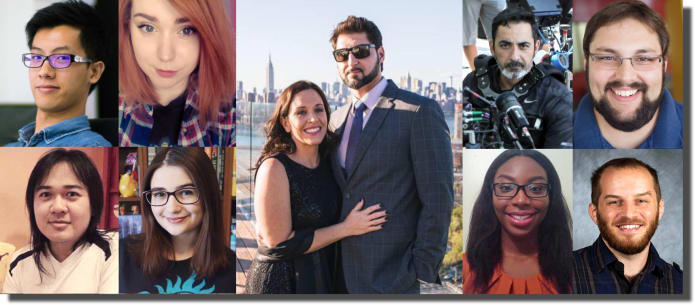 Here is an overview of our budget. This is what we know it will take for us to create your experience.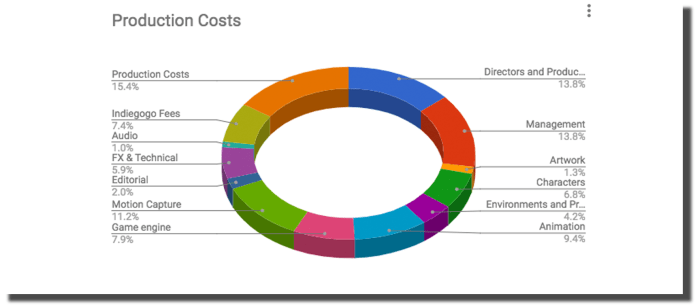 Thank you to the fans of our project who have supported and inspired us from day one. Thank you in advance to our future partners. We are fully capable of producing this film and we will, with your help. Your pledge  is an investment in the future of storytelling. Thank you for your confidence in us. This project will be a unique mobile movie experience. Let's do this together!