The Joropo Dream
Hola a todos! My name is Luis, and I am a Venezuelan composer, guitarist, and engineer (yep, I'm a proud alum from the Universidad Simon Bolivar!). I also graduated from Berklee College of Music with a diploma in Film Composition and Electronic Production. I have experience in musical theater, film scoring and audio post-production (basically, everything music will make me happy). Nonetheless, it is this project, in which I get to share my roots with some of the most talented individuals I have ever met, that really drives my passion (Evidence No.1: My Avila Tattoo)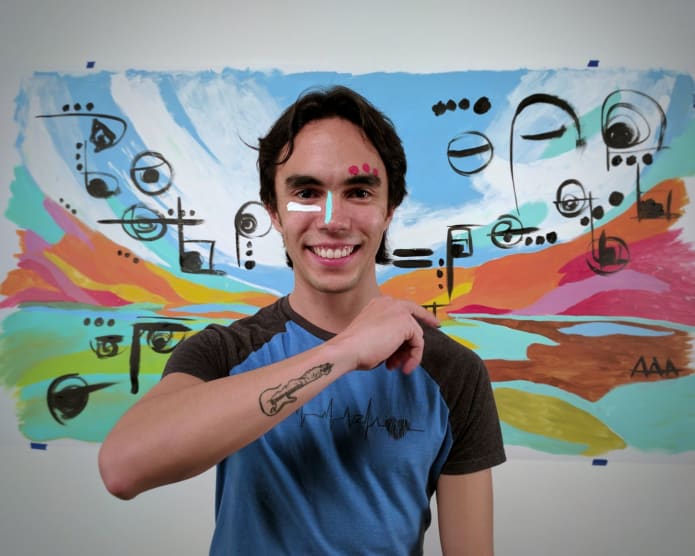 The power of music, as you all know, can be hard to describe. But my favorite part of it has been forming part of this project, LEDensemble, that comprises musicians and artists from USA, Venezuela, Colombia, Mexico and Brasil, united in bringing South American music and culture, particularly Venezuela's, to a new level. With time we have also collaborated with other artists transforming these ideas into paintings, textiles, video, and dance.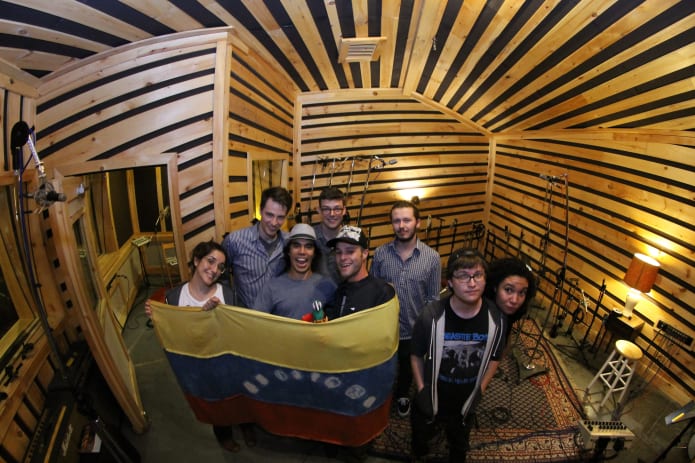 Y en efecto, this is where you come in!
Bringing a large musical ensemble to life is no easy feat. It requires, time, money, and a lot of serendipitous events where people just connect through a shared love of creating art. Contributing to this project will add the final ingredient to this experiment, which is you, the patron and curator of this artistic hub. I sincerely believe art and culture transcend medium, and that's why the music we want to create will not be complete without being able to add further dimensions to it in collaboration with the other artists that have joined this musical family. 
Among these new collaborators is Andrea Amanda, an amazing painter and photographer, who creates language-inspired artwork as well as Venezuela-inspired landscapes. We are also working with Rosa Amanda Tuirán, an up and coming Mexican filmmaker, who is as passionate as we are in bringing Latin culture to a new life. 
We made this video together, featuring a song from this upcoming album and a painting by Andrea Amanda. It culminates in this art piece that incorporated our lovely singer Marina, which in turn became the single cover for the song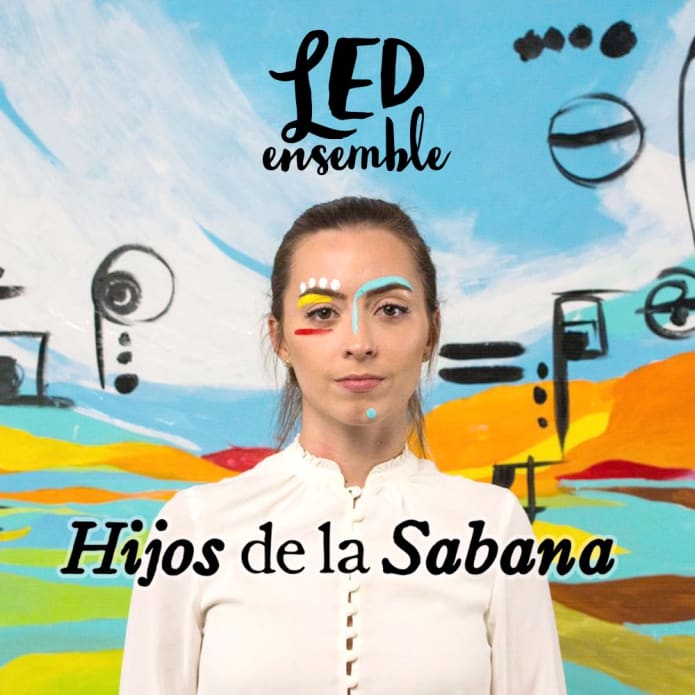 And we also have María Elena Pombo, alias Fragmentario, who use natural dyes to create new colors on textile manufacturing. She made this Venezuelan flag. It's unique, it's been part of our most recent projects, and you could be the next owner of it.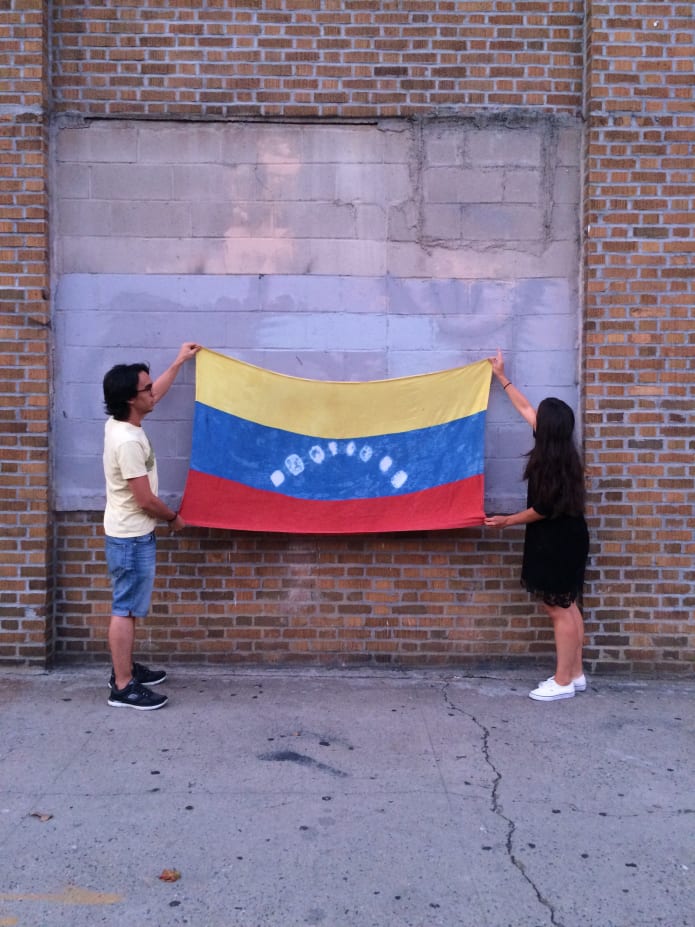 And now, the challenge...
As you can imagine, this all costs money. But just like in any long journey, every step counts. The most crucial things that need to happen for this to come to life are
- The Recording Session
This is the where the bulk of the funding will go. This includes booking the studio and paying the musicians, who are the life and blood of this music.
- Mixing and Mastering 
For our first album, we had the chance to work with the Latin Grammy winner Dario Peñaloza, and he is super on board for this new chapter on the band's journey. This will be a crucial part of the production of the album, and a defining aspect of our sound!
- Album Artwork
The amazing Laura Jimenez, the creator of the Rockamaya, will create and design an album cover and package that will be worth of showcasing in your living room. Just look at what she's done in the past. No music project is complete without it's pet macaw!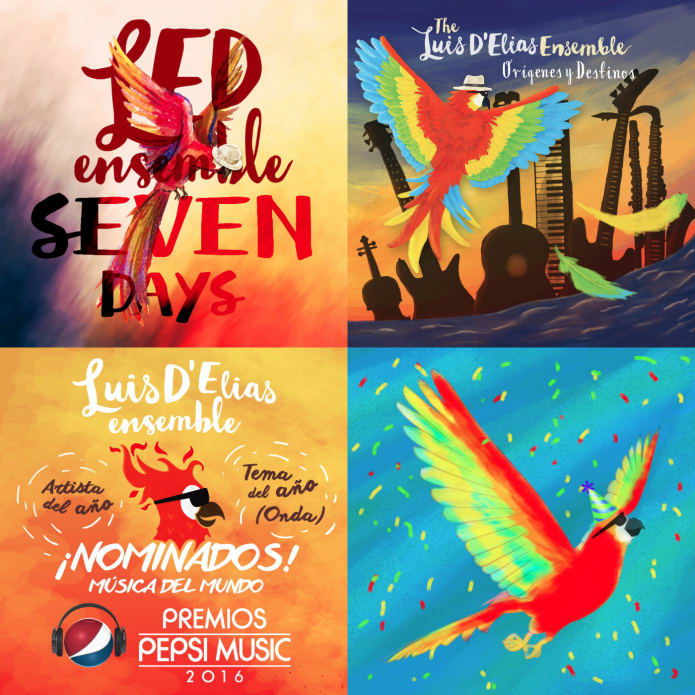 - The JoropoXperiment
This is how we are calling this new mindset of elevating art and adding new dimensions to our music. This comprises videos, performances, art pieces, and other amazing things that need your help to get out of the drawing board. Imagine hosting this collective of artists in your house and witness painting, music and dance unfold in your house (yes, this is a real perk you can get!). But also, for this vision to grow, funding will be needed to rally efforts, pay for materials and produce all of the works that will surround the music of the new album.
- PR and Marketing
If a tree falls, but there's no one there to hear it, does it make a sound? Let's make sure this Araguaney makes a thunderous sound that won't go unnoticed by anyone!
And what do the backers get, or as we say... 'Y qué hay pa' mí?'
This is an exciting part! Just as the family has been growing, so has the project and the art itself, and we are super excited about not only sharing the music, but also sharing the art that inspires it and is also inspired by the sounds of LEDensemble!
To begin, we will be mailing you printed postcards featuring the two paintings by Andrea Amanda, that have come to life in tandem with performances of two of the songs that will be featured in the new album, Hijos de La Sabana and Más Allá Del Sol.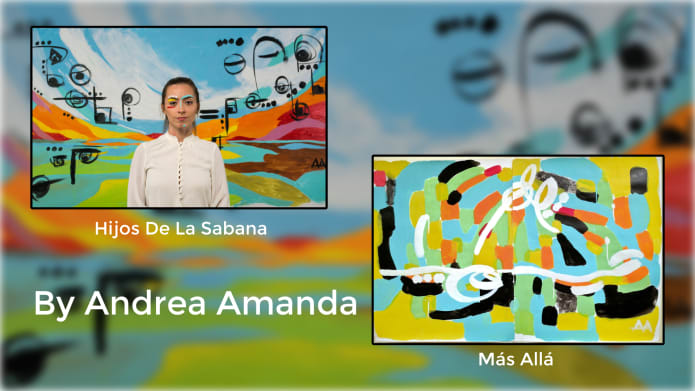 Remember the Tricolor Flag you can own? Fragmentario is also preparing a batch of unique t-shirts dyed with Achiote seeds. These are the seeds that give Venezuelan 'hallacas' their traditional orange color (which, coincidentally, is the band's unofficial color, per the musicians!). These shirts are not edible, but they are pretty cool, as they are naturally dyed through the super interesting process that Fragmentario is known for, which was also used in crafting the unique Tricolor Flag featured in our videos!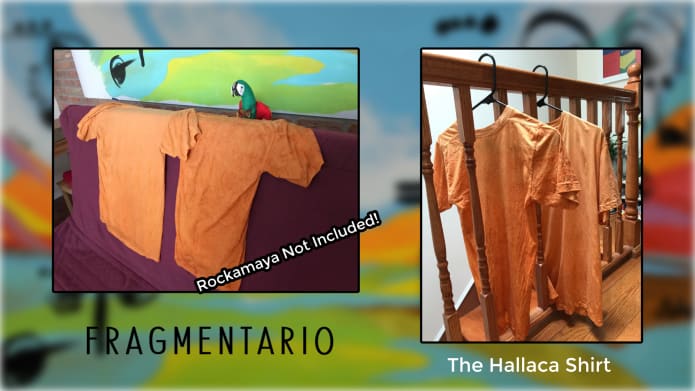 We also have a very special collaboration with the team of luthiers at TuCuatro a world leader in the craftsmanship of the traditional instrument. They will be giving you the chance to be the proud owner of a unique Venezuelan Cuatro, as well as a two year membership to their Cuatro Learning Portal! This is what our friends at TuCuatro have to say about this amazing perk:
We proudly wish to sponsor the LEDensemble initiative with the offering of a guitar head Venezuelan Cuatro made through an authentic construction procedure and materials. This unique instrument symbolizes the marriage between a traditional instrument and a modern approach to its application both in the construction and musical interpretation. In conjunction with this instrument, a 2 year access to the TuCuatro learning portal is also being offered completing a full package for any musical enthusiast ready to take on the challenge of the Venezuelan Cuatro.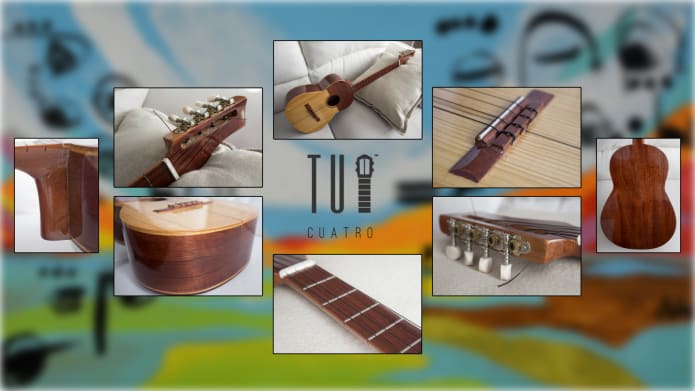 Welcoming you to the amazing world of the Venezuelan Cuatro
TuCuatro
And as if that weren't enough, we will be offering access to new incarnations of the JoropoXperiment, concert tickets, private live-streamed shows, CDs signed by the band (that's A LOT of signatures right there that will be worth a lot if you help us be world-famous!) as well as musical scores to the music of The Grand Beginning, and other pretty cool stuffs! 
It's about connecting cultures, and maybe transcend...
In a world that's headed towards globalization, we have the unique opportunity (and responsibility) to make this cultural interchange a meaningful one. That's why people who are willing to place hope in art, and to give new visions a vote of confidence, are so important nowadays. We want to show that cultures, art, people and music can connect, no matter where they are from.
It is also worth noting that we just didn't come out of the blue. We have been playing together for a while now, to the point where we self-produced our first record a couple of years ago. Here we had the chance to experiment with music inspired in Venezuelan rhythms, which culminated in Orígenes y Destinos, our first album. It did surprisingly well, as we got nominations at the Independent Music Awards, the Hollywood Music in Media Awards and the Premios Pepsi Music in Venezuela. But beyond that, it signaled the birth of this amazing family, and we could not be more excited to see where it takes us, as we incorporate you to the mix!
This year, this happened where you can see us performing in the studio for one of our most recent releases, a cover of Sting's Seven Days. Imagine your favorite tune arranged as a Venezuelan Joropo (yep, this is a perk too!).
And here's how we sound live, performing our award nominated song, Onda, at Shapeshifter Lab, Brooklyn!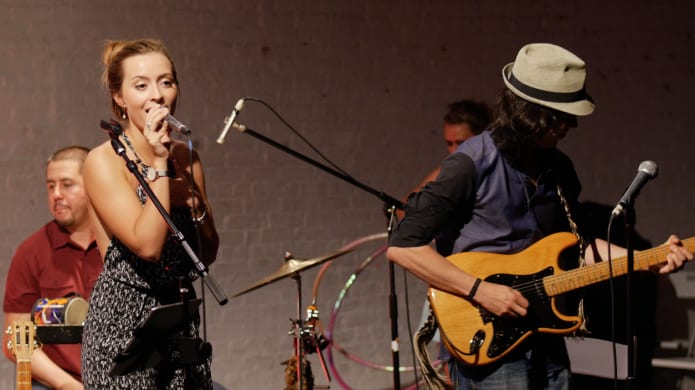 This seems ambicioso, don't you think?
Yes. But no one said making music would be easy! Art is in desperate need of finding its audience, as it tries to prove that it can exist and that it is needed. It is indeed a risk we are taking, particularly through the Flexible Amount approach, but every cent matters and will drive us to work tirelessly to make our pledge to you happen. Your support will also give us momentum that can help us raise funds via private sponsorships and grants, and this is our promise to you, that we will keep pursuing this dream even more so if you join us!
And what if I don't believe in dinero?
Well, sharing this campaign with your loved ones that do would be amazing. Also, if you are interested in collaborating with us and take part in this joropo dream in a different way, please feel free to reach out to us via our website! Make sure everyone you know that is a lover of music, culture and the arts knows about this project. This way, I'm sure that together we will make it happen!
Join us in this adventure! Let's add more color to the musical soundscape of the world!
Yours in Joropo, Arepas and Alpargatas Rockeras, 
Luis, Alea, Brendan, Evan, La Rockamaya, Leonor, P.J., Marina, and Josh