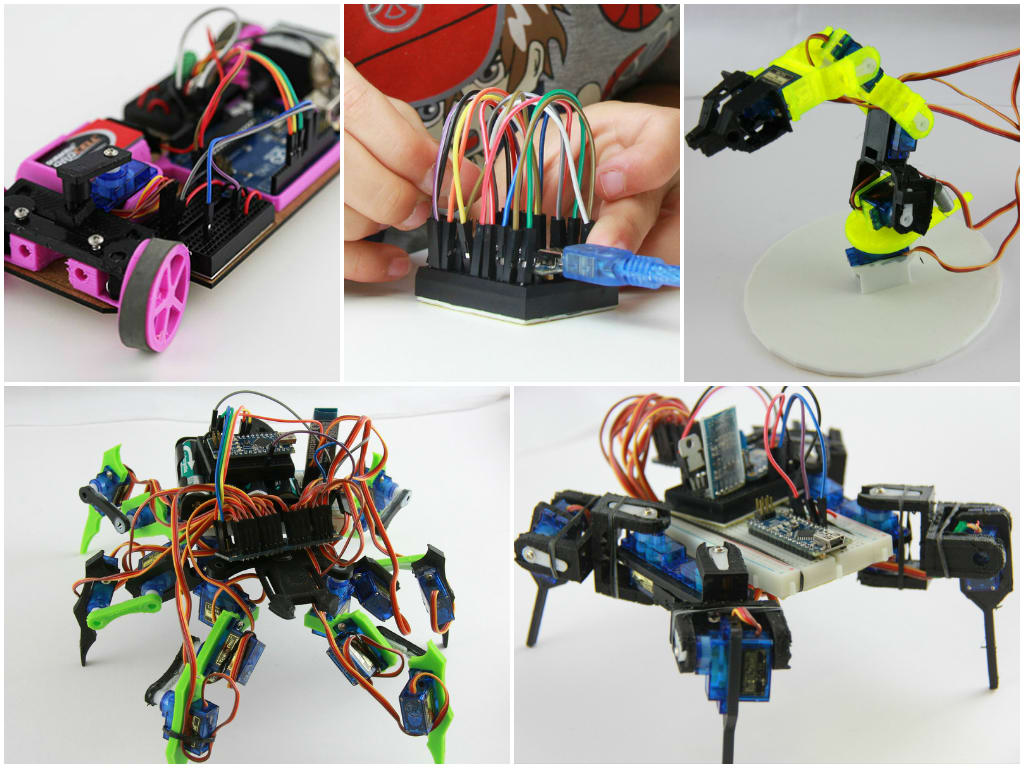 There's a Problem...
Most people reading this at home on their laptops don't fully understand the technology behind this webpage: the hardware, the thousands of lines of code, and the man hours, that make it possible for it to be read all round the world. We rely so much on our smartphones, tablets and apps everyday, but very few people can create and invent this technology. 
So if we don't teach design, electronics and coding, who will make the next disruptive technologies like 3D printers, Hoverboards and biofuels? Where would we be without great inventors & innovators like Alexander Graham Bell and Tim Berners-Lee?
Solution...
We at @MakerClub believe that a love of technology is a love of invention, innovation and creativity.

We have developed a better way to teach today's learners tomorrow's skills - by making engaging 3D printed robots that inspire creativity through hands on learning. 
Seeing how lines of code translate into the physical movement of a robot turns your theoretical knowledge into a hobby you can use to invent, create & share!
No prior knowledge? No problem! We'll guide you through every step with our online gamified learning platform, there's no soldering and our robots are all controlled via our smartphone app and chip, the MakerConnect. Learn the basics and there's no limit to what you can build! 
How it Works

Our range of robots are made with interchangeable components and are ready to build straight from the box, or directly from your 3D printer - we send you the electronics, provide the support and give you access to our 'gamified' learning system on the Maker Club website (to be accessible in 2015), where you'll earn points as you build and create your way to 'robo-nirvana'.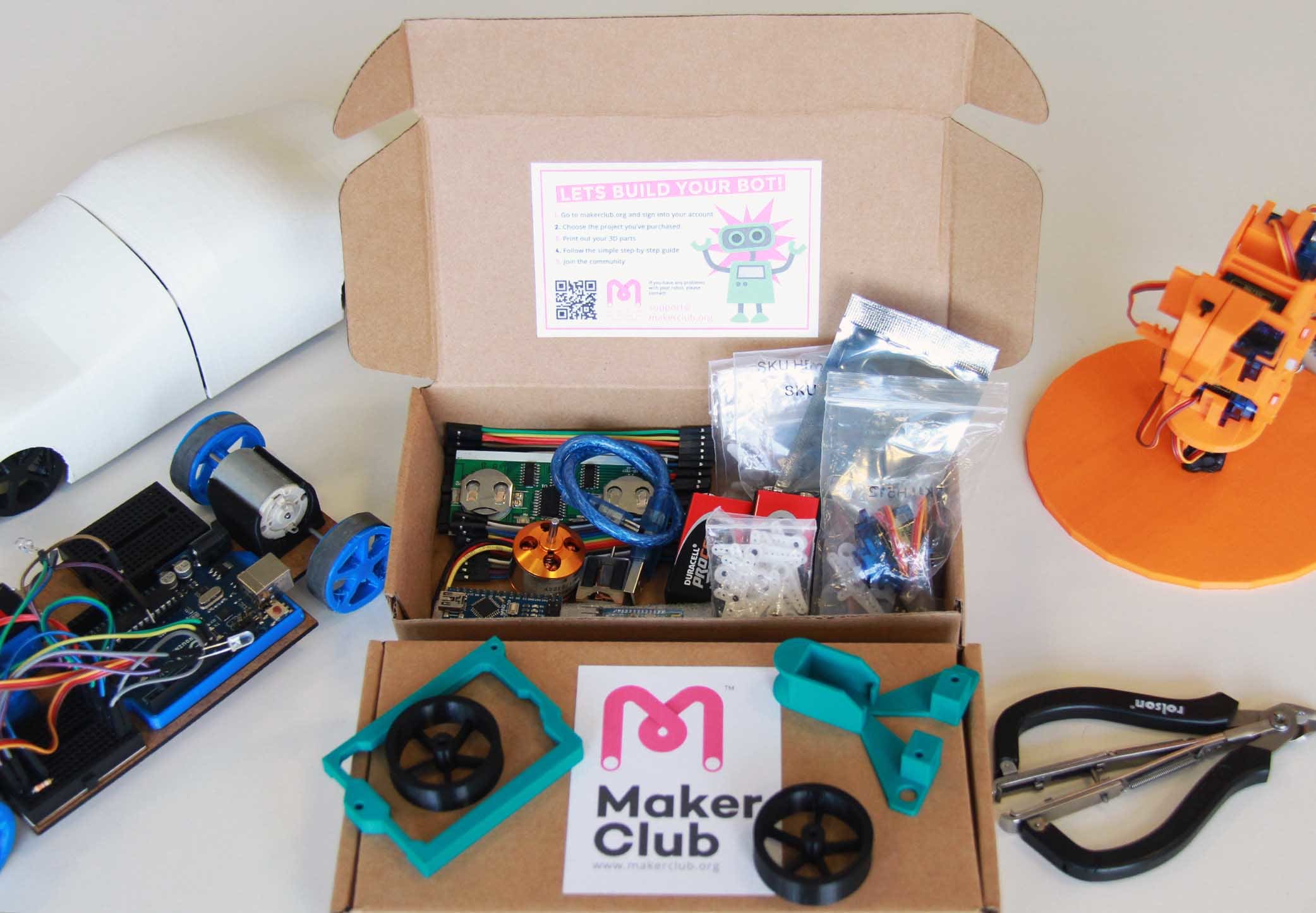 Once you've learnt the basics, you can upload and sell your own bots, whilst we take care of the component shipping. This way, we hope to expand our library with new 'Botlings' everyday!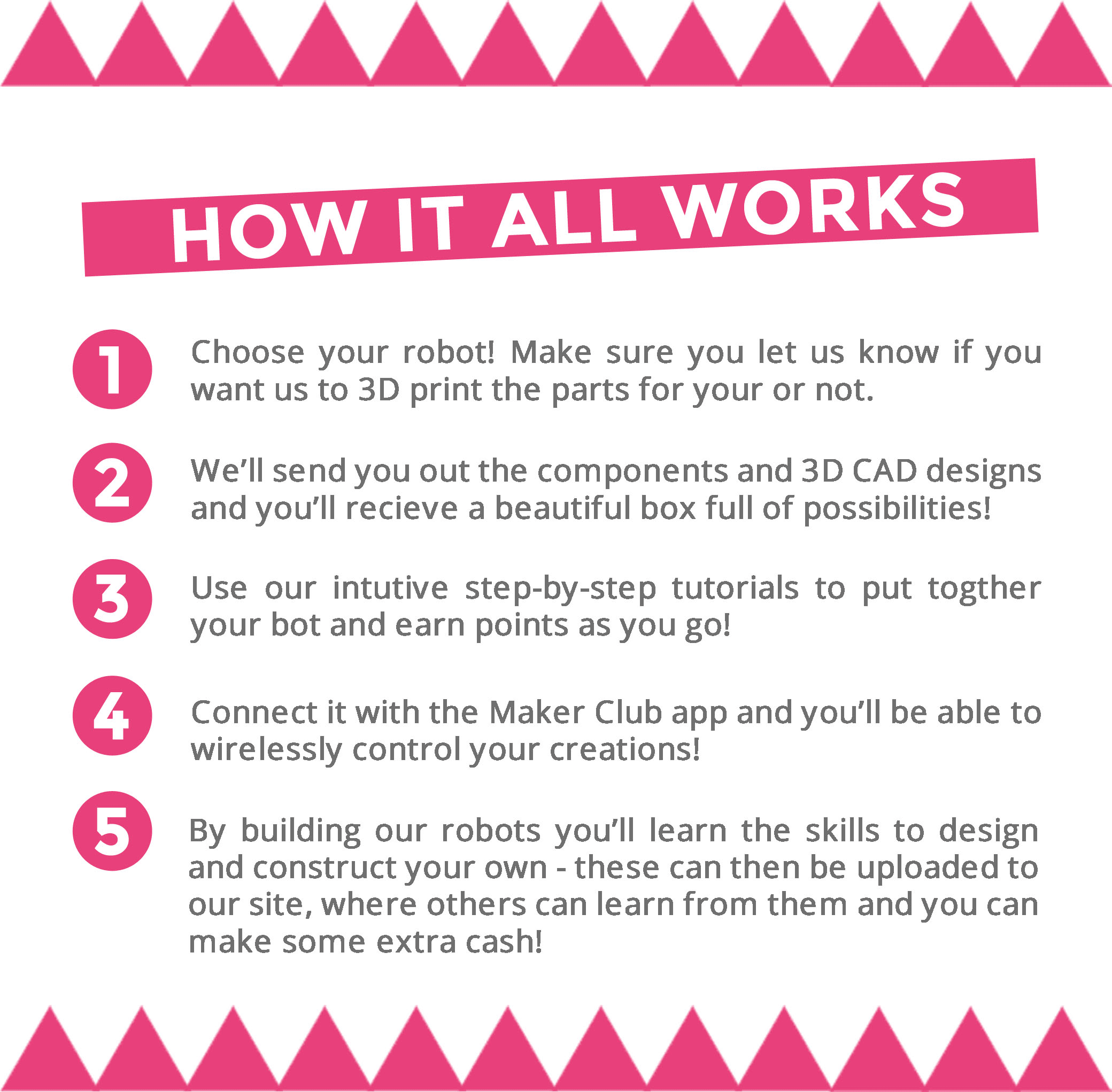 MakerConnect: Our Smartphone App and Microchip
It's a basic microcontroller and companion App that allow the wireless control of potentially any Arduino based project over Bluetooth LE (Low energy). Once powered up, it seamlessly connects to the MakerConnect smartphone app and you're ready to go! Our chip and Arduino library are geared up for robotic control, like hexapods, RC cars and robotic arms, but why stop there? Control your household lights, add sensors and hack your home - the possibilities are limitless!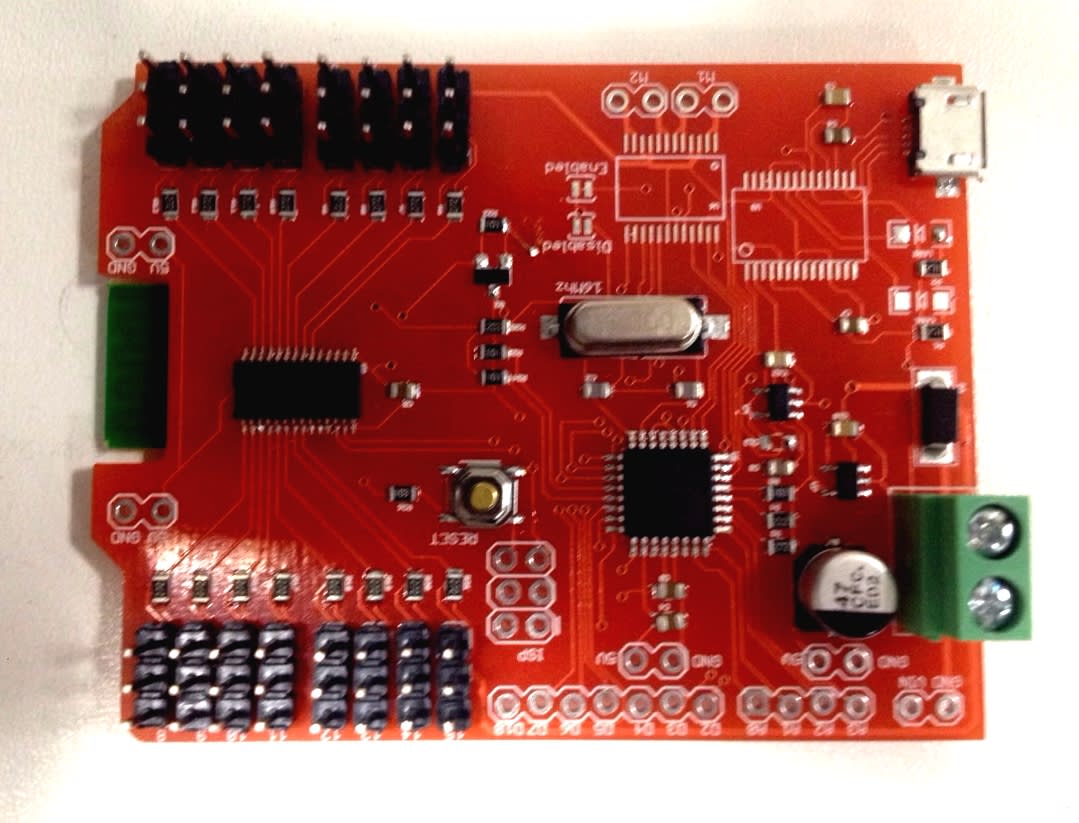 Compatible with both Android and iPhone, we've designed our app so it's colourful, bright and bold so that younger makers can learn the basics and control their new robot friends with ease.
So far we've developed 5 controllers, we are now putting these to work, testing and perfecting the App.