Why do we need this project?
Landmines and Explosive Remnants of War (ERW)  are serious problem impacting people in more than 35 countries,  Most casualties are civilians and children (please see in the video above).
Most children living under (post)conflict or war fail to recognize them or understand their danger and usually mistake them for toys until they explode :(
How 3D simulation could help?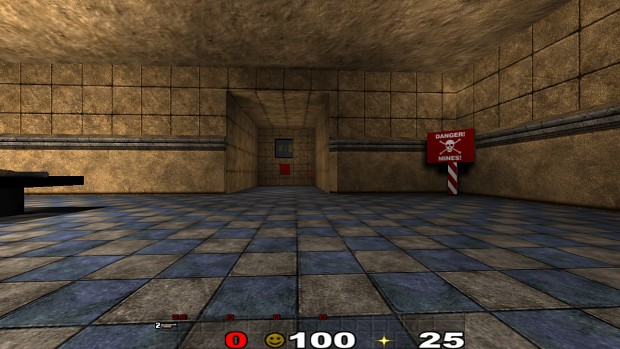 It is a known fact that a child learn best by playing and interacting with his environment, rather than being lectured in a classroom. The idea is through using a virtual world that simulate contaminated with various kind of explosives, where the child through a first person view can walk and learn survive inside :
Know where they might encounter mines .
Avoid entering hazardous terrain.
Recognize danger sign and clues that indicate the possible presence of mines.
Never touch or get close to a mine or unexploded ordnance or unknown metal debris.
A new way to educate children about danger
It's not just about children in war country, it's more a research project on how children learn and perceive their environment, in other word, as this project will be released as open source software nothing prevent the community from benefiting from our labour and adapt/modify it to suit it to other purpose like dangerous object in the kitchen or safety training for adults...
Why do we need money?
I started the project originally as volunteer for One Laptop Per Child (known as $100 laptop) and later found it would have greater impact if ported to other platform like Windows as it would reach more people and also to hire 3D modeler to make accurate models for the project (since I'm not that good at it). the game is already playable and I'm at the last stage before releasing it.
We need for the following expenses:
one graphic designer.
one programmer.
packaging and shiping software CD to countries affected by landmines
all remaining funds will be donated to humanitarian NGO(savethechildren, handicap international...) for landmine survivor assistence.
in exchange you can get cool rewards, and remember that saving a life is priceless!

Can I help in other ways?
Yes, please spread the word with your friends/family! Share the info on Facebook, Twitter and other websites.
 ...as every $ can help save a child life!
Join us on this revolutionary project and become part of the experience...