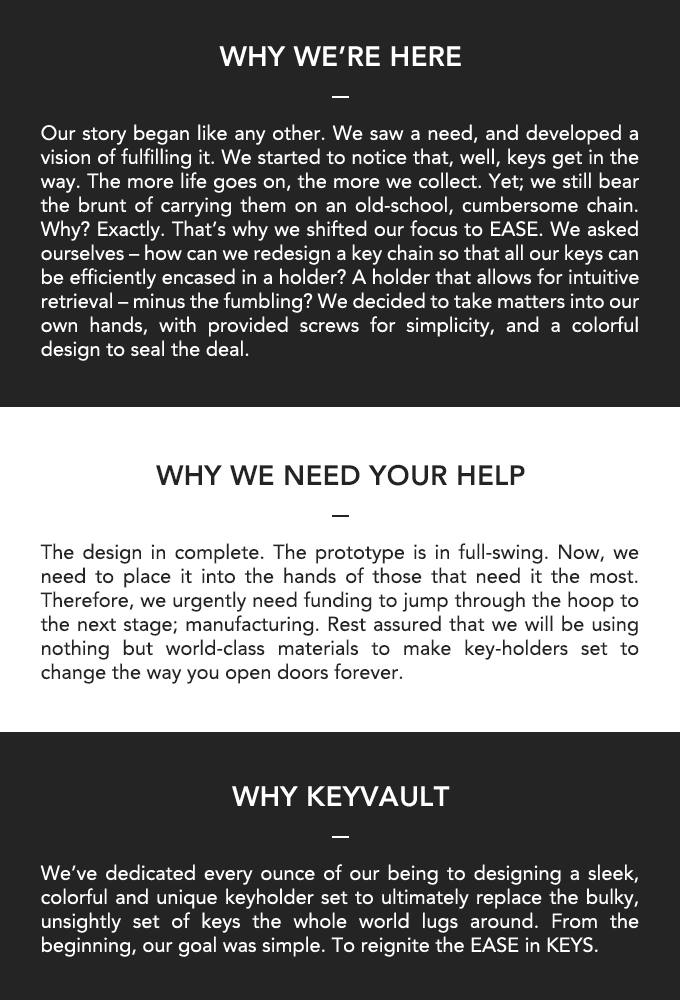 Multi-Tool Accessory 
Our Multi-Tool Accessory has been designed to extend the KeyVault with functionality beyond what you expect in a keyholder. It includes a high quality stainless steel Screw Driver, Hexagonal Pry Bar, Spanner, Bottle Opener and Keychain Ring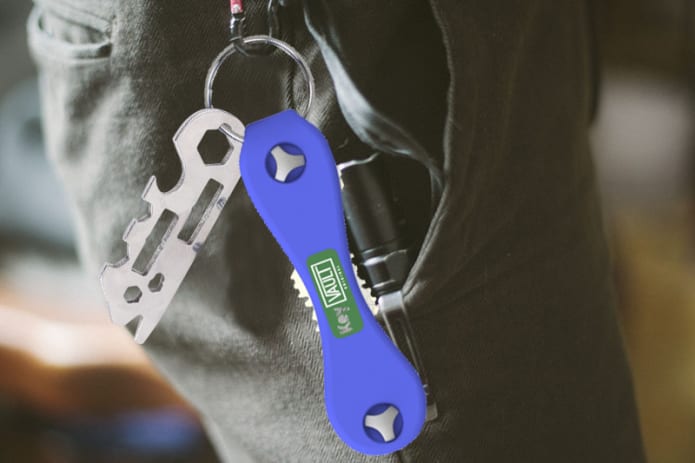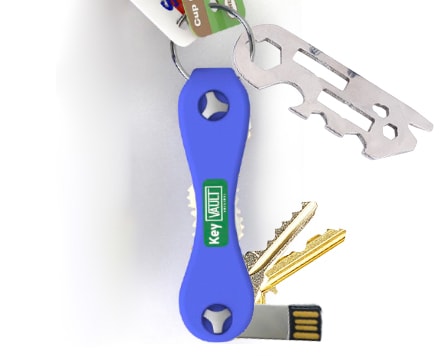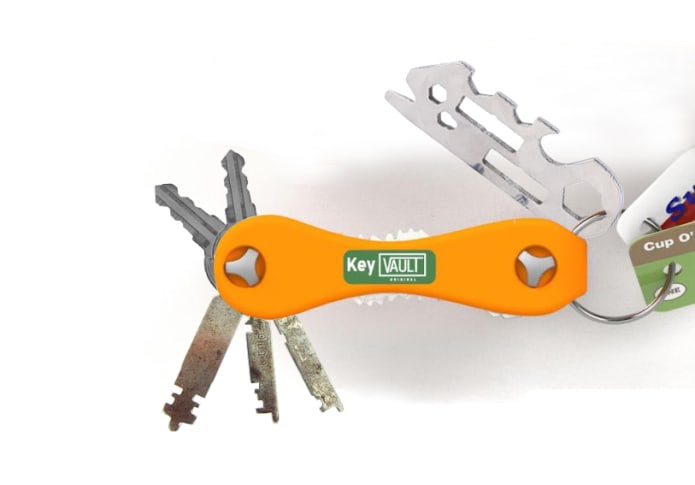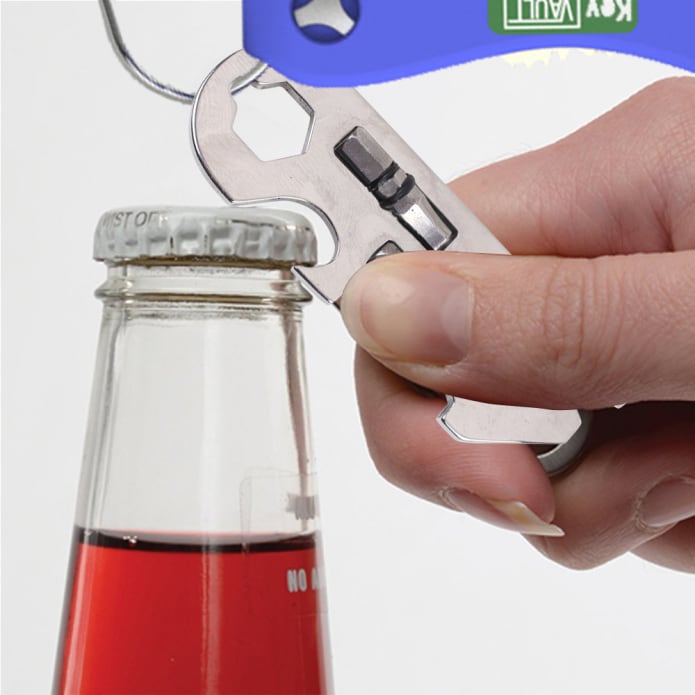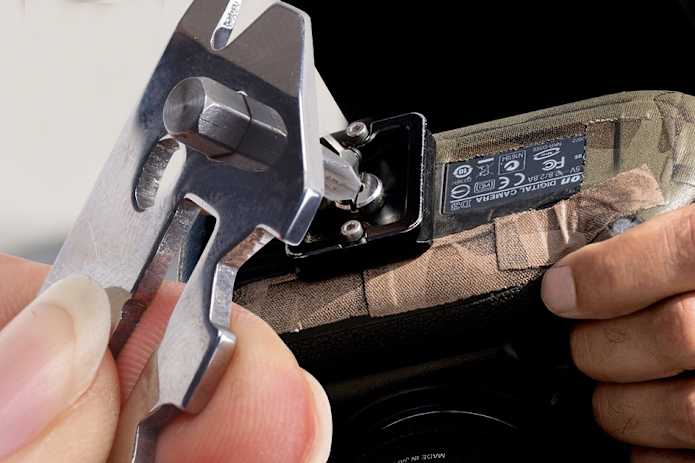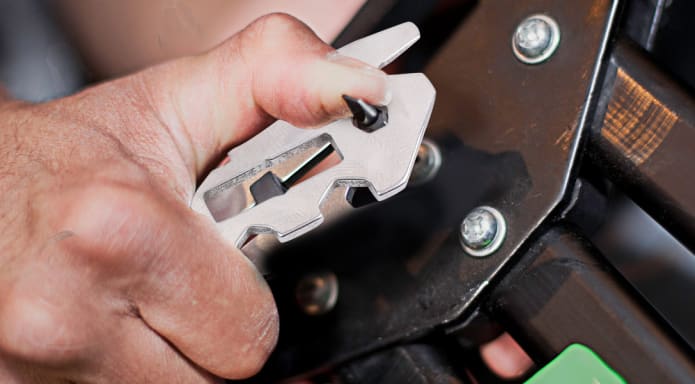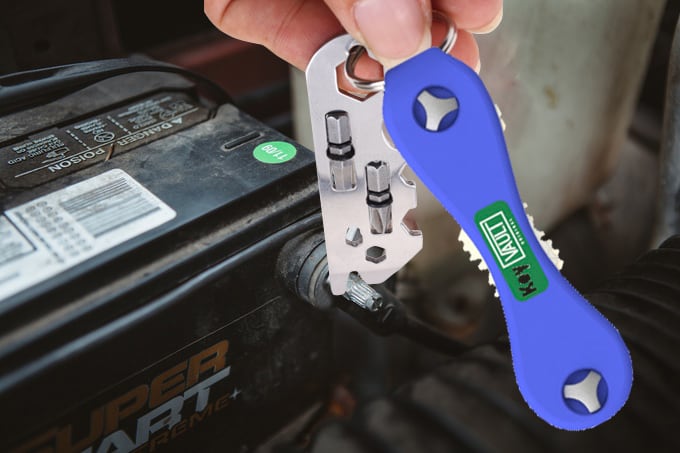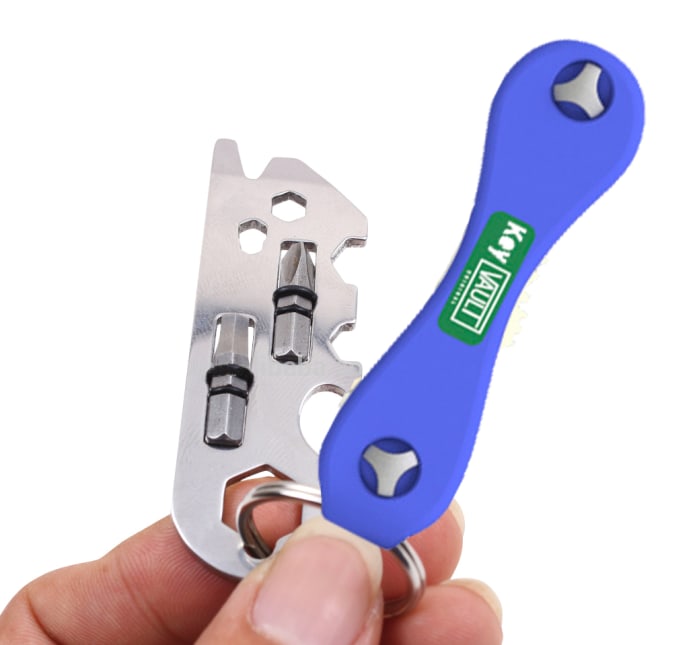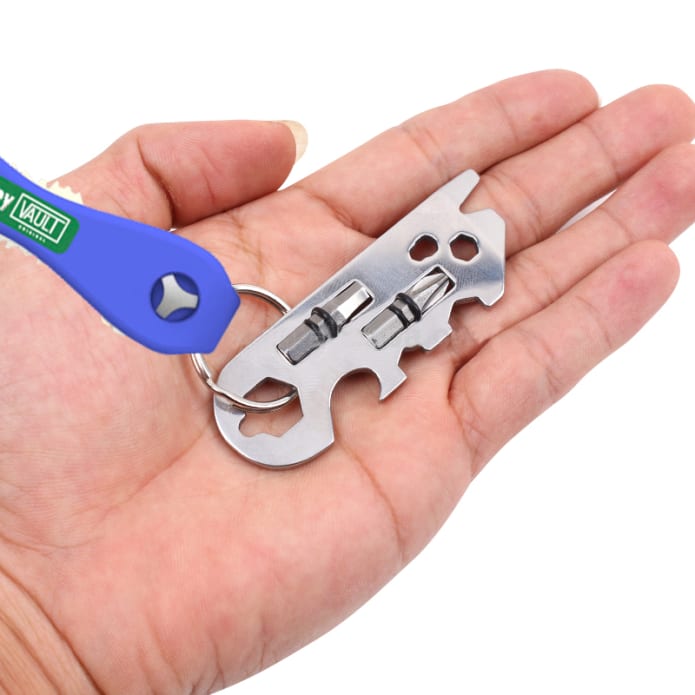 Designed to put the EASE back in KEYS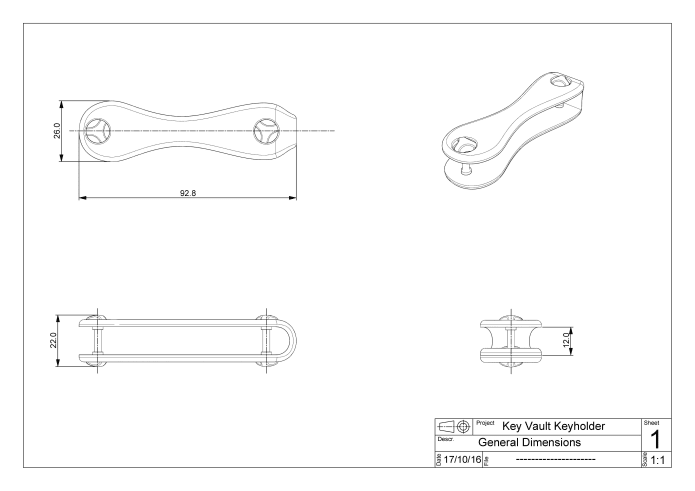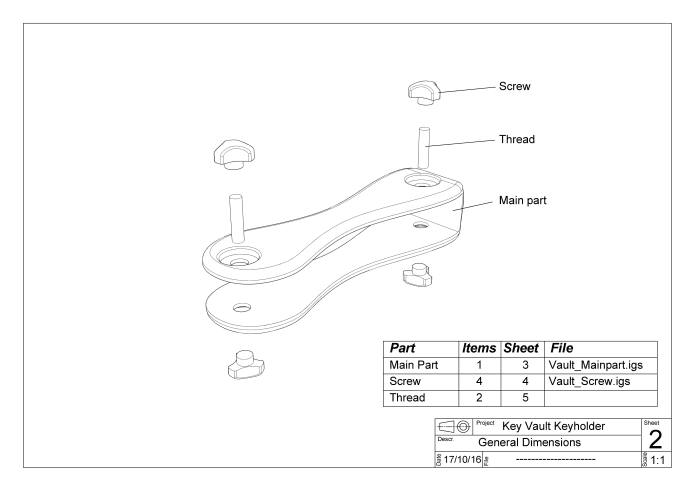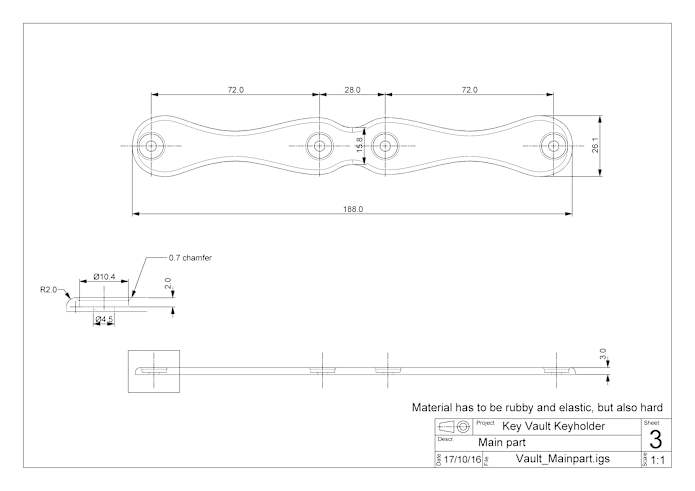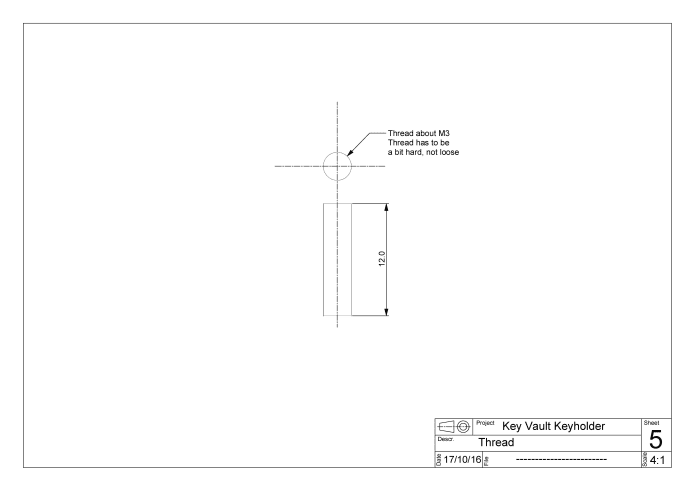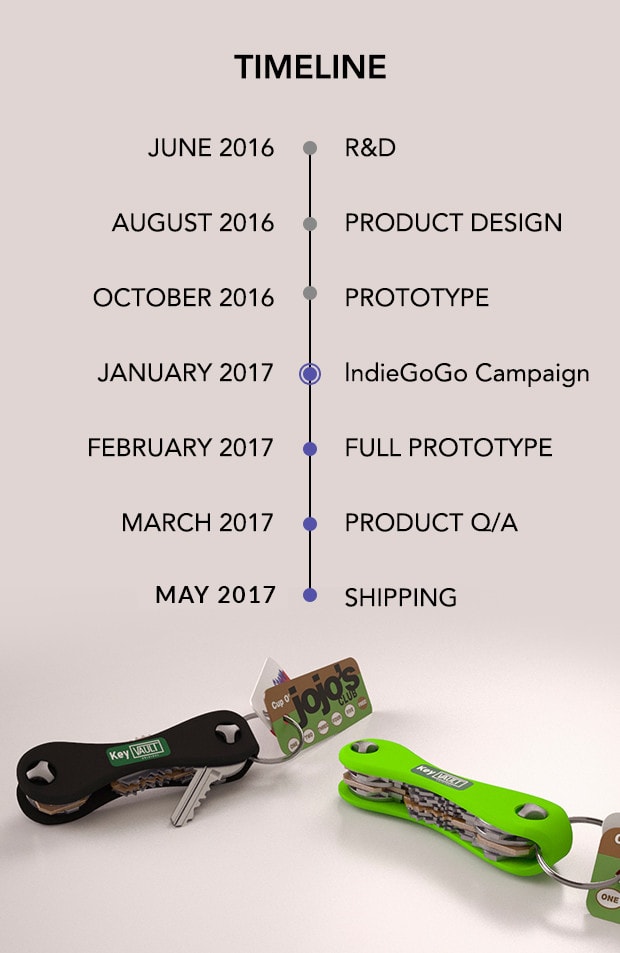 FAQ
Product: How do i carry larger keys such as car keys?
All KeyVault orders include a  Ring to allow for larger items such as car keys, grocery cards accessories and key fobs.

Product: How many keys can I use?
KeyVault can cater up to 12 standard keys. For anything that doesn't fit, KeyVault also comes with a Ring to allow for extra or larger items. 
Perks: How can i choose the color and style of my KeyVault?
At the end of the campaign, we will send you a survey to confirm your color choice, accessories and shipping details.
Shipping: When will I receive my KeyVault?
We aim to have manufacturing completed and start Q/A  by March 2017 .We plan to ship out all your orders by the end of April for arrival in May 2017. We will keep all of our backers updated and be completely transparent with progress.
Shipping: What shipping method will you be using?
United States: All orders will be sent from our fulfillment center located in Dallas,TX, orders will be shipped via USPS with tracking.
International: Orders outside US will incur additional shipping cost of US $15 for each perk. You will be responsible for any customs duty applicable for your country. Here is a helpful link to calculate the import duty for your country - https://www.dutycalculator.com/