Keyper
A slim solution to store your keys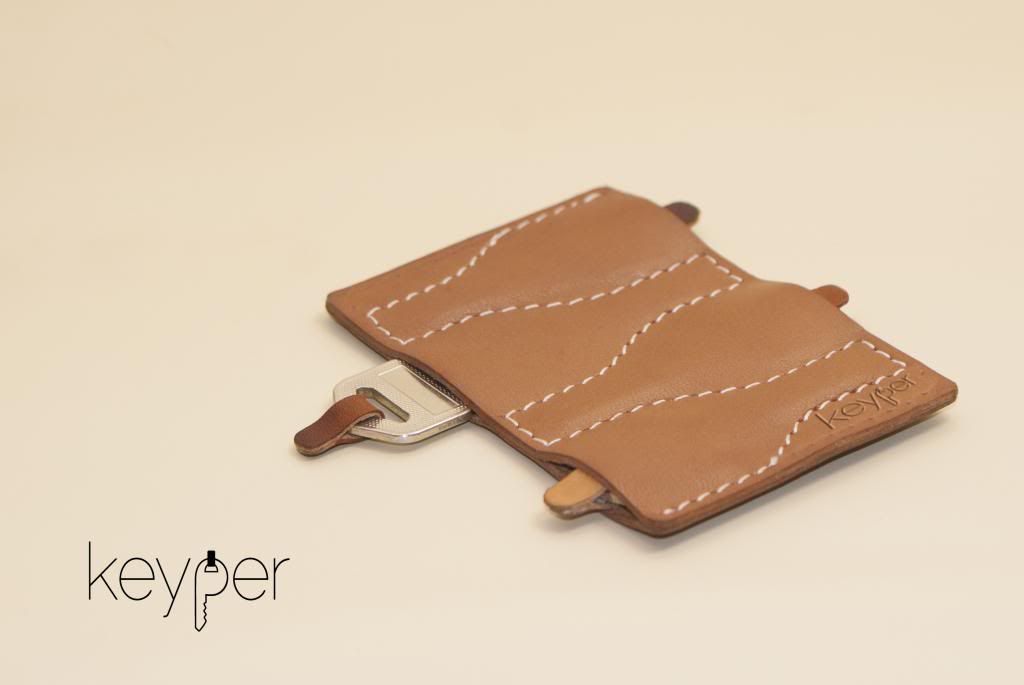 Keyper is a key organizer to store your keys. A new solution to the existing solutions in the market, it is a slim and sleek alternative to the bulky key pouches, noisy jigglings of a bunch of keys and the frequent misplacement of your keys.
Media Coverage
"Make scratched phone screens and unsightly key bulges a thing of the past with Keyper"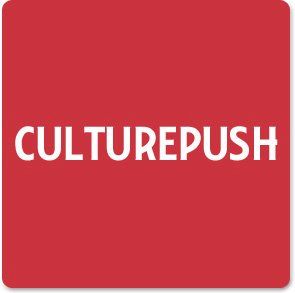 "Keyper charmed us with its slim aesthetic supported by impeccable hand-craftsmanship"
"... a sleek key pouch that melds form and function"
"...a very simple way to simplify and change the way we use keys" (reader's comment)
 Also featured in:
Comparison With Existing Solutions

x No more jingling sounds from the cluttering of keys
x No more scratches on wallets or phones
x No more bulky key holders
Our Design: Keyper
Slim Profile
Keyper can be stored easily into pockets of shirts, pants and bags without taking up much space.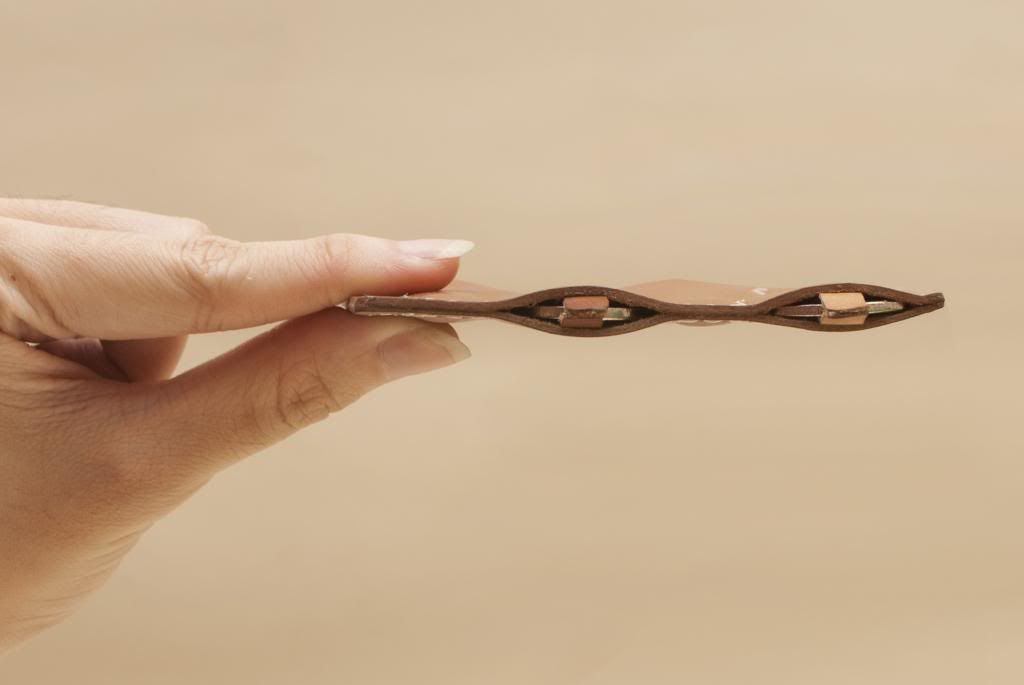 Color Coded Tabs for Easy Retrieval
4 color coded tabs allow for easy identification of different keys and also easy retrieval of each key for everyday usage.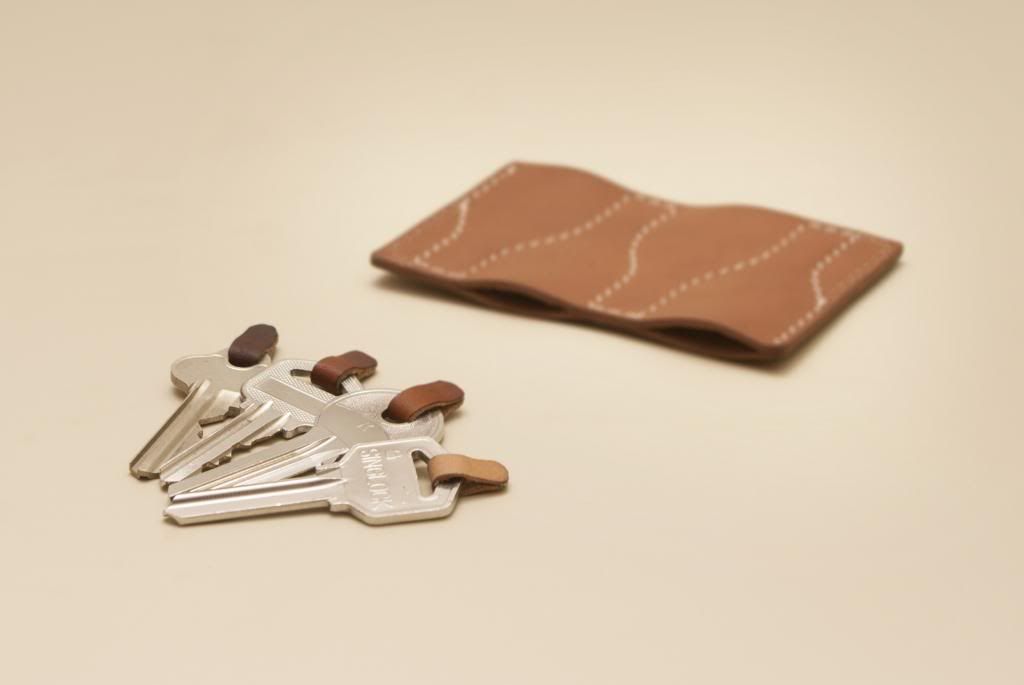 Attachment of Tabs to Keys
An industrial adhesive on the inner face of the tab allows you to attach the tabs to your keys securely, before usage. All you have to do is to to loop the tab into the hole of the key, peel off the backing and press the two ends of the tabs together. The adhesive are water-resistant and will not fall apart in the event that it comes in contact with water.
Manufacturing of Keyper
Each piece of Keyper is meticulously sewn to perfection, highlighting the aesthetic sillouette of the keys. Made from genuine calf leather, it is highly durable and designed to be used for a long time.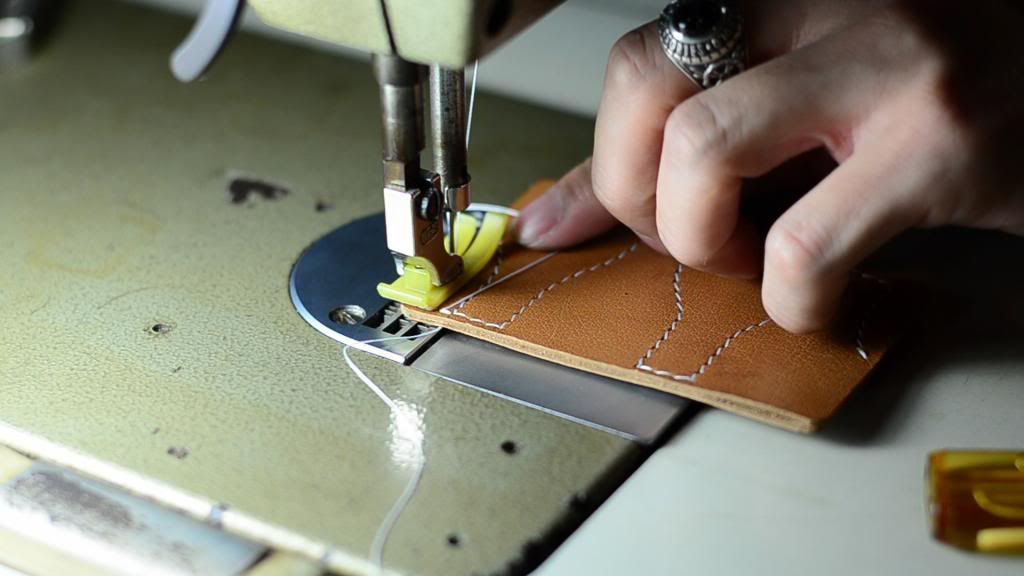 Why We Need Your Funding
By funding our campaign, we will be able to proceed with the actual manufacturing process of Keypers, which will require a minimum quantity to achieve the best lowest cost for you. We would also require funding for the final stage of design refinement, and packaging costs. To make our campaign a success, we need your support and contribution.
If you would like to have a Keyper of your own, please fund us now as we would need to keep the momentum going. Every dollar counts and we will really appreciate all your support to bring Keyper to reality.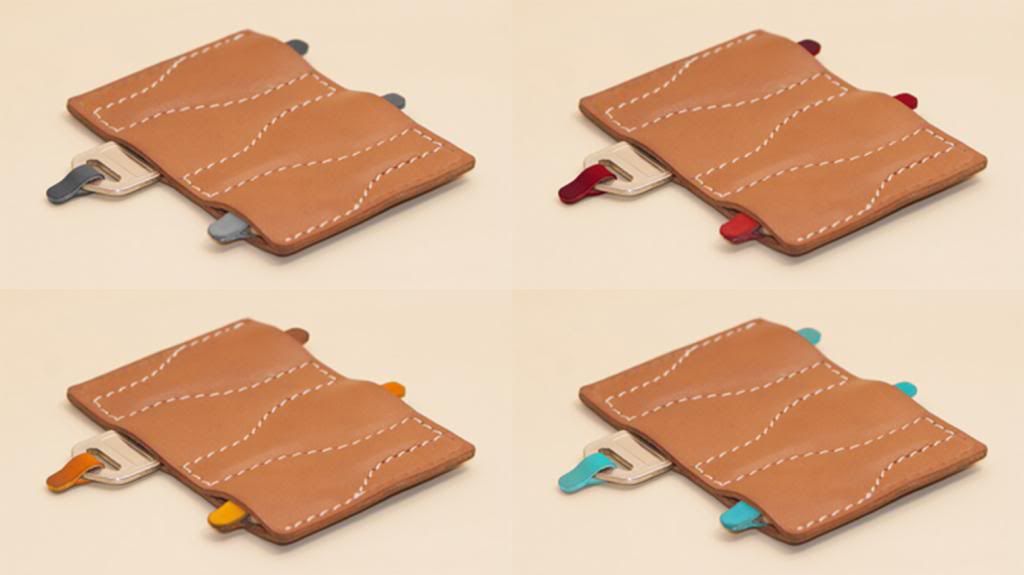 Currently, with limited funds, we are only able to produce Keyper in one color. For us to manufacture Keyper in more variety of colors, we need your support and contribution in funding our campaign. 
We are in the stage of product refinement and are looking into bringing in more colors for Keyper. 
Below are some visualisations of colour variations which we would like to offer with your funding. You will be able to choose tabs in the colours you prefer, up to 4 different colours. Keyper may also be available in different base colours.
This will only be made possible if we have your support and achieve our funding goal.
Timeline of Project

Mar - mid May: Indiegogo campaign
Mar - end May: Product refinement & Packaging design
June - early July: Production
End July: Shipping of first batch of Keypers
Risks and Challenges
As it is our first crowdfunding campaign and our first mass produced design, there may be slight delays due to unforeseen circumstances.
Shipping time varies for different countries, we will be shipping out from Singapore. Please allow more time for shipping to the US and Europe.
FAQs

1. What type of keys are supported by Keyper?
As Keyper is designed for common key types, most keys will fit Keyper. Keyper accomodates keys with a maximum length of 56mm.
If your current key does not fit, you can find a suitable key blank at your local hardware store and have it cut.
2. Will the leather will expand over time, causing the keys to fall out?
No, genuine leather and the design of stitching allows for the keys to be stored snuggly in the individual compartments. Leather may expand slightly over prolonged use, but expands to fit the shape of the keys, hence the keys will not fall out easily.
3. How long does it take for the item to arrive via international shipping?
Shipping time varies for different countries, typically 10-14 days.
4. What are the shipping charges?
$10 for international shipping, local shipping is free.
5. Is the Keyper made from genuine leather?
Yes, it is made from genuine calf leather, vegetable tanned and dyed.
6. What is the size of Keyper?
Keyper is 94 x 61.5 mm.
7. How do I choose the color that I want?
Once the campaign is successful and we have finalized the color variation, we will contact each of you via email, regarding your choice of color. 
The Team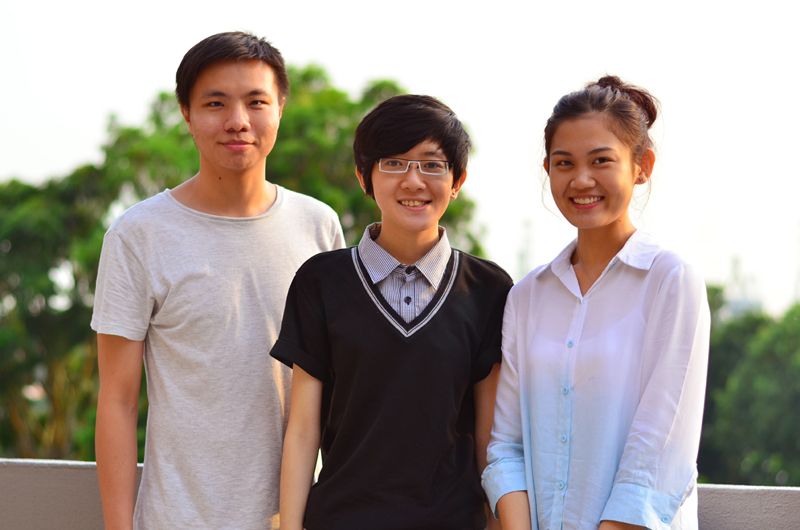 We are 3 Industrial Designers from Singapore.
We feel that Keyper is a new and functional solution to safekeep your keys. Your contributions will assist us in the product refinement phase and also make it available to you at the lowest possible price.
Goh Hong | Sylvia | Vick
Design Team of Keyper