Luke Nash-Jones, the Prince-Bishop of Kekistan, has claimed the uninhabited government-less Bir Tawil in North Africa to be a new state. In respect of Pepe, he has declared such the homeland of the Kekistani people. The Kekistani government need to establish a home there with a Kekistan flag on the roof.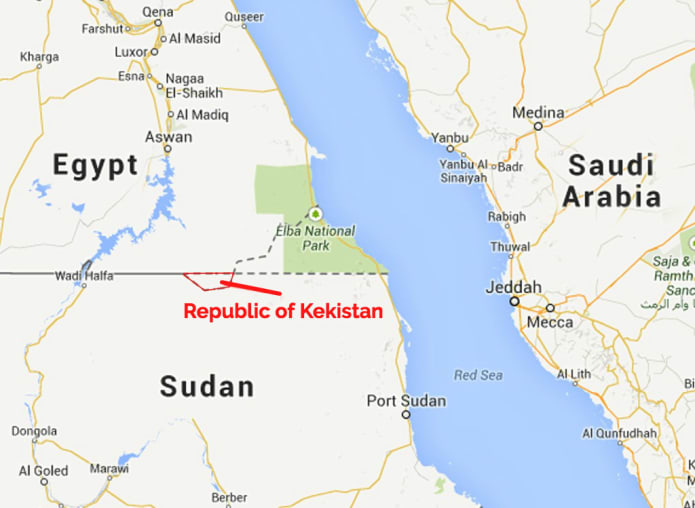 Why £10,000?
Flights = £500 return. For a team of 6, that would cost us £3,000.
Hire of three jeeps to create convoy from Sudanese capital to Bir Tawil = £700
Visas = approx. £1,000.
Hire of three bodyguards = approx. £5,250
THEOCRATIC REPUBLIC OF KEKISTAN
God: Pepe the Kek
Prophets: Hans-Herman Hoppe, Sargon of Akkad, Lauren Southern, Raheem Kassam
Honorary God-Emperor: Donald Trump
Prince: Luke Nash-Jones
Cabinet
Home Secretary: Lewis Kaasikmae
Foreign Secretary: Nick Hurley
Justice Secretary: Corey Smith
Culture Secretary: Joshua Thomas
Technology Secretary: Victoria Holland
Education Secretary: Charlie Sammonds
Health Secretary: Ewan Jones
Transport Secretary: Brian Monroe
US Ambassador: Karina Lopez
Right-wing patriots are often oppressed by the liberal establishment due to laws on free speech, and Orwellian college rules, which silence their ideas. Some Pepe-fans have called themselves Kekistani refugees, or Kekugees.
What is Shadilay? "Shadilay" is a 1986 disco song by the Italian band P.E.P.E., the name of which resembles Pepe, the mascot of rightwing patriots. It also features an illustration of a green frog holding a magic wand in the album. Therefore, "Shadilay" has been declared to be the National Anthem of the Kekistani people.
Kekistani flag
There are many prototypes online of the Kekistani flag; here is one which we have accepted: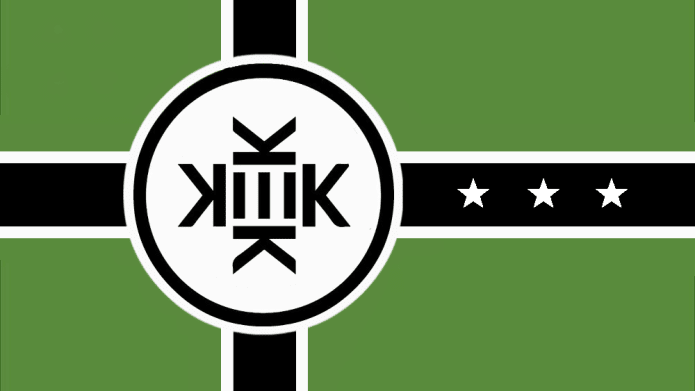 What if you do not reach the campaign target?
If insufficient funds are raised for an expedition to raise the Kekistani flag, then we will work on more Trumpesque videos, memes, and other anti-cuck measures.