Microcomputers in the shoes control the mini-treadmills and coordinate their movement with the game's avatar.
Our vision of the 7th prototype: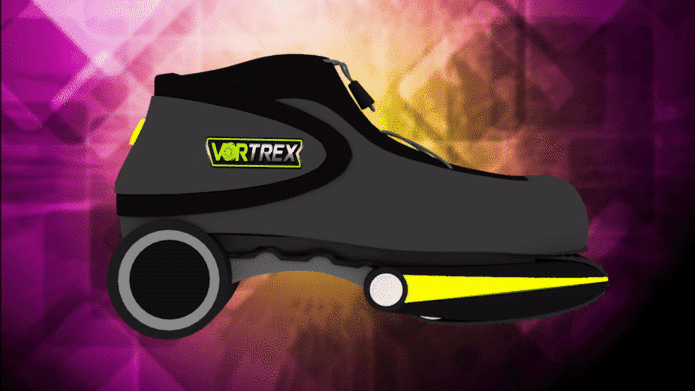 There were 6 prototype iterations built.  The 7th prototype will be designed to address all of the issues found during prior testing.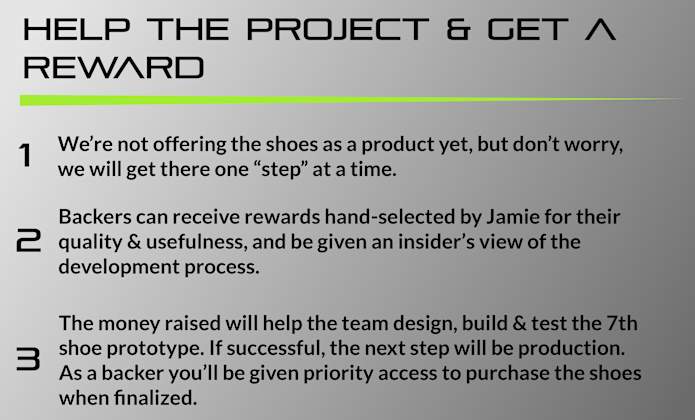 Early prototype – Too unstable and
back to the drawing board.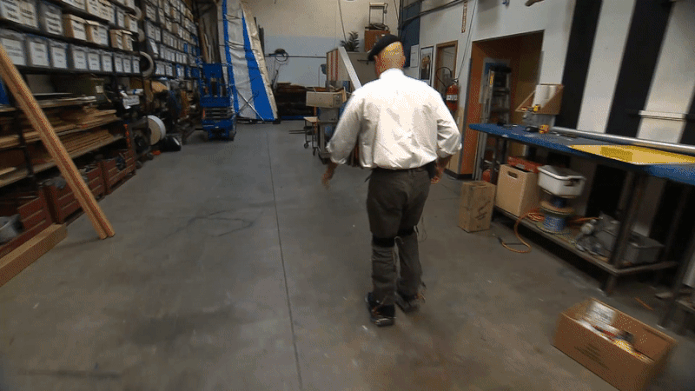 Early prototype test:  Obstacle sensors, forward/reverse motion, and speed control.

Early prototype test:  Communications and coordination between the shoes.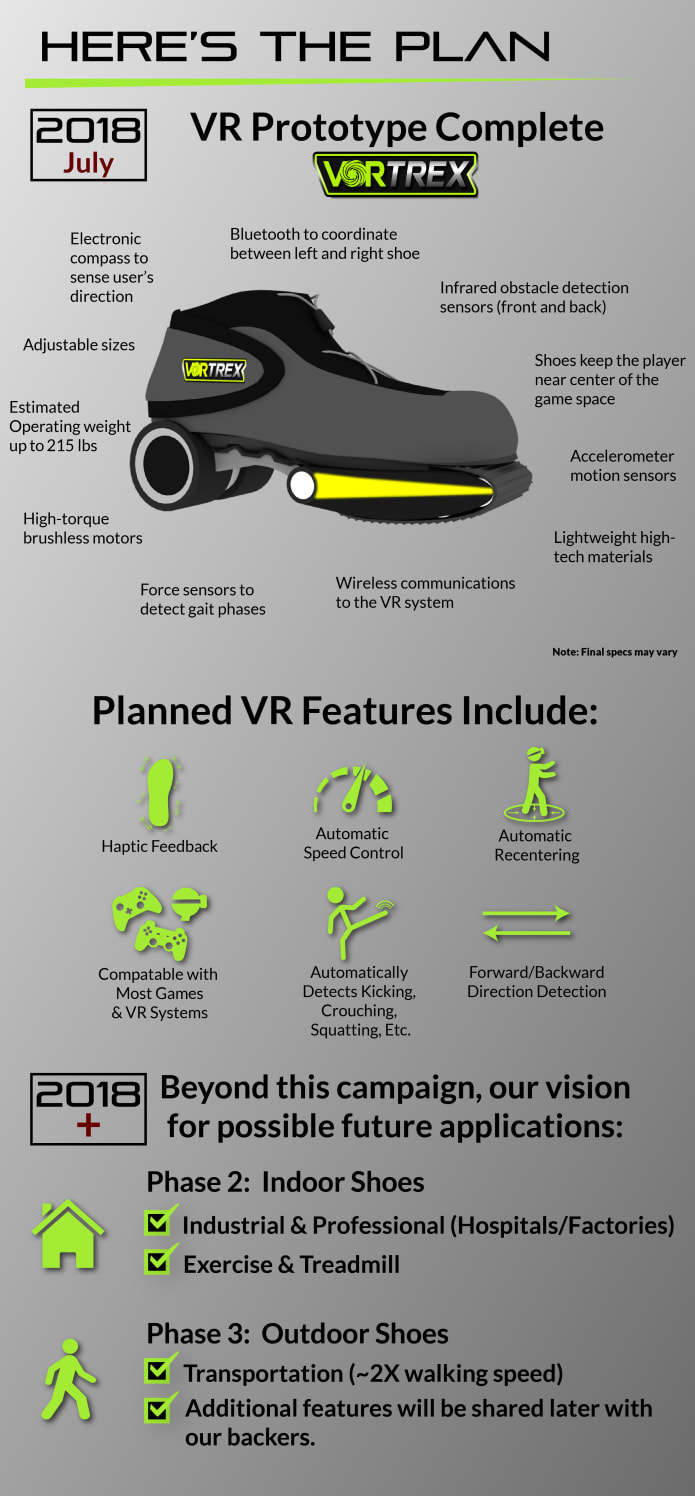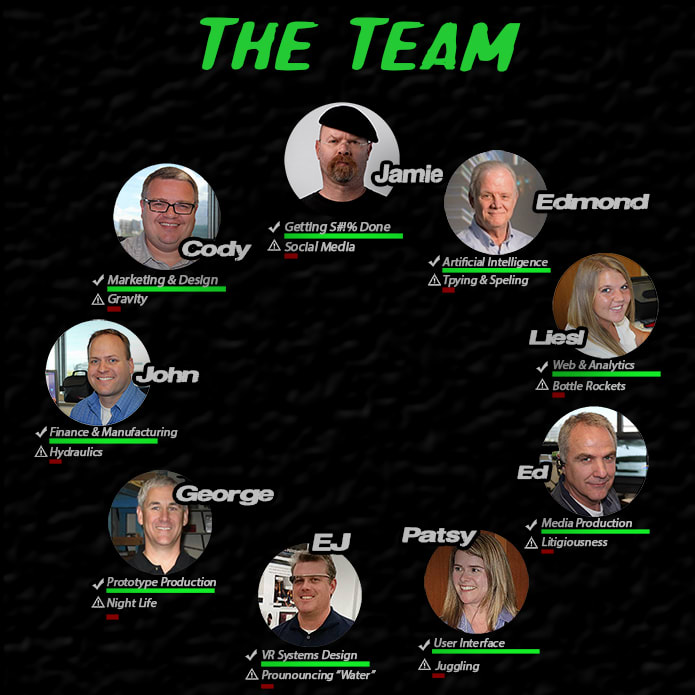 Introductions:
Jamie:  You probably recognize him from Mythbusters and is known for his creativity in mechanical engineering - the "get out of my way, no gimmicks or games, super inventor" guy.
Edmond:  Artificial intelligence specialist and inventor of 13 patents. One of his designs you see during NFL games – the Academy and Emmy Award winning overhead Skycam.  
George:  Prototype developer,  Emmy award winner and Villanova University engineering professor.  Helped build the WaveCam.
John: Fortune 20 background in global manufacturing and supply chain.
Cody: Gaming interface and crowdfunding expert.  Design guru.
Liesl:  Graduated college at 16.  Web, graphics, and search engine optimization (SEO) wizard.
EJ:  VR systems engineer and project manager with extensive fortune 500 experience.
Patsy:  Computer engineer and user interface expert.  The only person to have worn and used all shoe generations.
Ed:  Media expert with over 20 years experience and a serial entrepreneur.

You can help the shoes become a reality by backing our project and receiving a unique survival kit.
We are grateful for your help and willingness to contribute to our project and we're excited for the Vortrex Shoes to become a reality. In the meantime, Jamie wanted to guarantee that you got something cool for your contribution. While traditional swag items such as bumper stickers and t-shirts were an option, Jamie was quick to say "Frankly, that's just not me..." So, he has put together some of his favorite stuff to form "The Hyneman Survival Kit." This kit features a mix of items that he uses every day, as well as things he would grab in the case of an emergency. Some of our favorites are listed below.
Pick Your Kit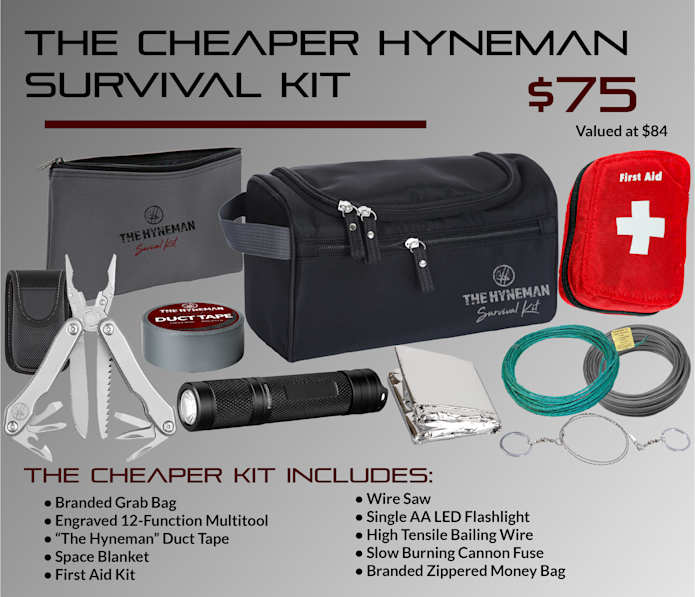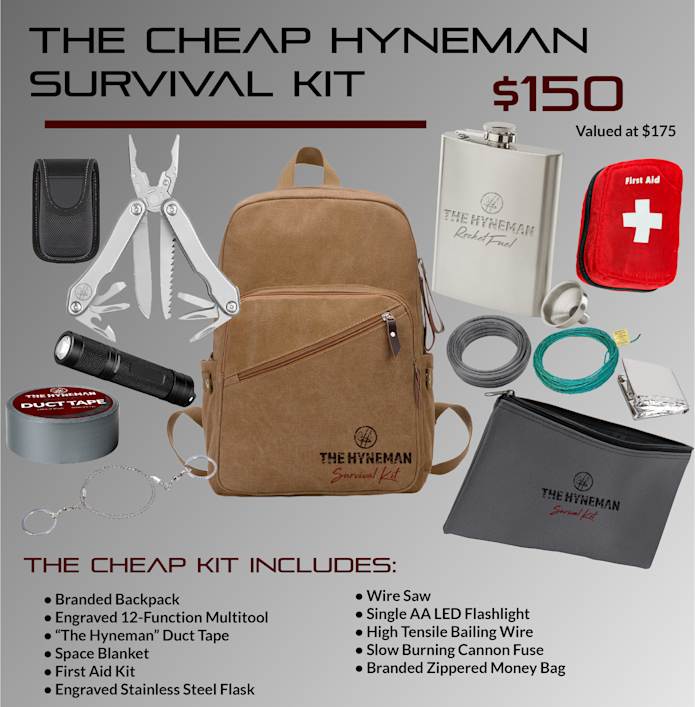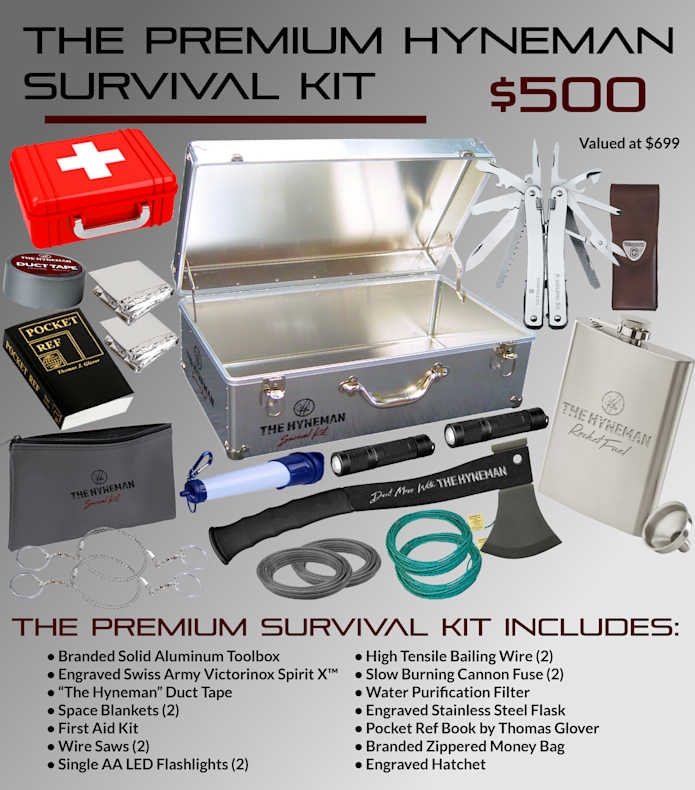 The Nuts and Bolts