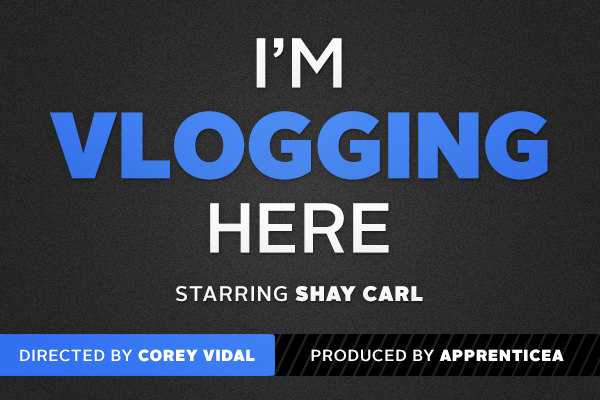 IT'S A MOVIE!!! 'I'm Vlogging Here' is a 90 minute feature-length documentary starring ShayCarl and the SHAYTARDS (http://www.youtube.com/shaytards) and other YouTube vloggers and professionals in the New Media industry.
This documentary will delve into what vlogging is, the rise of YouTube creators, and how vlogging has forever changed the lives of the vloggers, the viewers, and the industry itself. We want to tell the story of how being a "YouTuber" has changed the lives of thousands through the eyes of one family that has realized a dream come true of a dream they never knew they even had.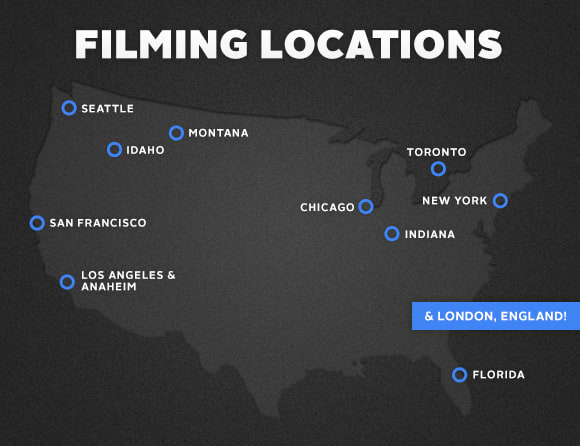 ShayCarl and the SHAYTARDS in association with Maker Studios will be working with the team from ApprenticeEh (http://www.youtube.com/ApprenticeEh), who run and operate ApprenticeA Productions--the same group of YouTubers who made the CTFxC wedding video: http://www.youtube.com/watch?v=xQVFGdmO5b8

ApprenticeA Productions is a YouTube video production company founded in Toronto, Ontario by Corey Vidal and a team of Canadians who are also daily vloggers, and say "sorry" and "eh" far too often.


We're asking for a minimum of $180,000 (USD) which will guarantee the full production of the feature-length documentary. This covers over 6 months of full-time production, and an international cast of YouTuber appearances. Additional funds will be committed to making the film even better.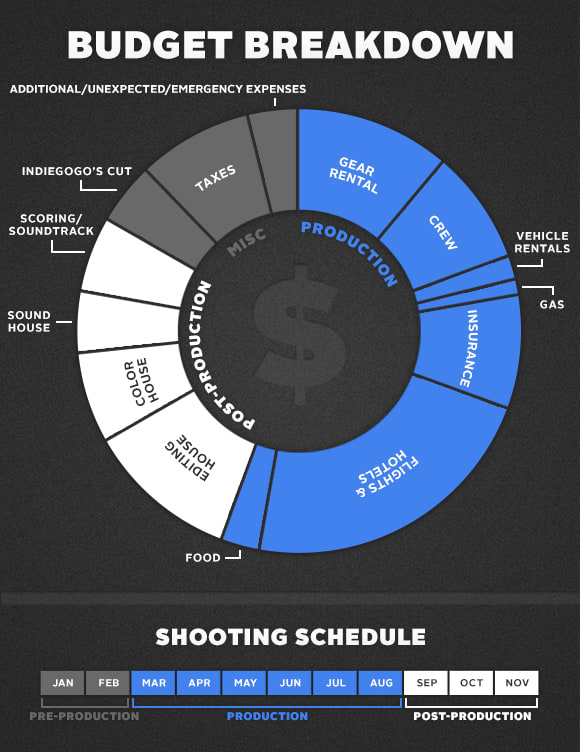 Really it started almost 4 years ago when this whole crazy journey began, but a professional film crew and cameras will commence rolling on March 5th, 2013, a day that marks the beginning of ShayCarl's 5th year of daily vlogging and 33rd birthday!( Ewww He's SO OLD!)

The film will be a full-time production from March through August of 2013, and include appearances and interviews with over 100 different YouTubers. It will also cover this year's major YouTube events, like Playlist LIVE and VidCon. So YOU could be in this movie!





Executive Producer: @ShayCarl
Associate Producer: @MakerStudios
Director: @CoreyVidal
Assistant Director: @CorradoCoia

Will the documentary be free on YouTube?
Yes! Once the documentary is done, it will be uploaded to YouTube for you to watch for free! DVDs, Blu-Rays, and digital copies will also be available for purchase for those who want a copy.

How much money are you getting from other sources?
None. This documentary is being produced with the help of your donations to prevent outside influences. Sponsors, advertisers, and even investors tend to have specific demands like including certain subjects/topics/brands, and control over the final edit. We want to avoid anything that can affect things like bias and journalistic integrity.

What if you don't reach the campaign goal?
We are committed to making this movie no matter what happens or how much we raise. Any and all money received from this campaign will go towards making this documentary. The show must go on!

Why did the campaign goal drop to $180,000? Are the Shaytards still going on tour?
We have lowered the budget by removing the cost of the Shaytards' tour from our fundraising. However, don't worry! The tour will still happen once the documentary is complete. We're just going to focus on making the documentary first.

Is this a documentary about the Shaytards?
Not just them! The Shaytards are just one part of the story we want to tell. This is a documentary about vloggers, and we want as many YouTube vloggers to be in this documentary as we can get!

I'm a vlogger! How can I be in this documentary?
If you are a vlogger and want to be in this documentary, please email imavlogger(at)imvlogginghere(dot)com with your details (name, age, location, YouTube channel, other info, etc) and we'll be in touch.

Why are you going with 'Flexible Funding' on Indiegogo?
We are using flexible funding for two reasons. 1) Because we are going to make this movie no matter what. And 2) because we chose not to use PayPal, which was recommended to us by YouTube friends who have used Indiegogo before. Although PayPal can be great, they have security measures built into their system that could freeze the account and lock the money away for long periods of time. Sadly, other people have had this problem in the past.


Where and when will the filming happen?
Right now we are planning on filming in these 12 locations with certain vloggers, with more to come:
San Francisco, CA (February 2013)
Los Angeles, CA (March 2013)
Florida/Playlist LIVE (March 2013)
Washington (April 2013)
Idaho (April 2013)
Montana (April 2013)
Chicago (April 2013)
Indiana (May 2013)
New York (May 2013)
Toronto, Canada (May 2013)
London, England (June 2013)
Anaheim, CA/VidCon (August 2013)
and more to announce soon...