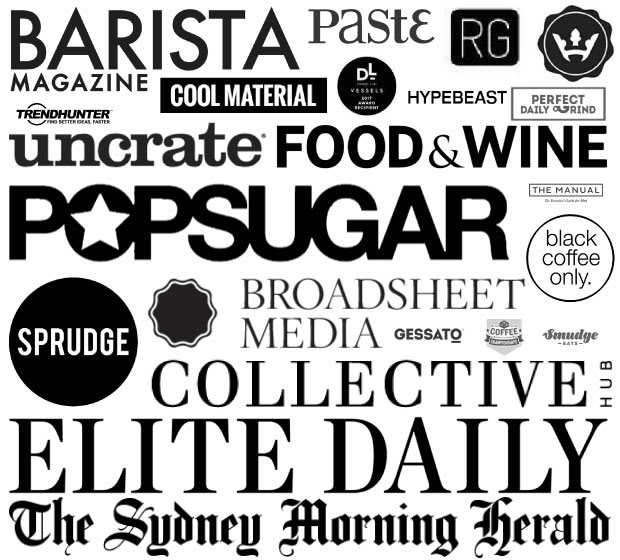 Like every good coffee story, our story begins at origin...

The coffee farm in Yunnan (Border of China & Myanmar) where we source our husk.
Each year, during the harvest season, our team are faced with tonnes of raw waste in the form of coffee husk from the processing of coffee.
With mountains of beautiful organic material piling up around us and no sustainable way to deal with it, we asked ourselves the question, "What can we do with this?"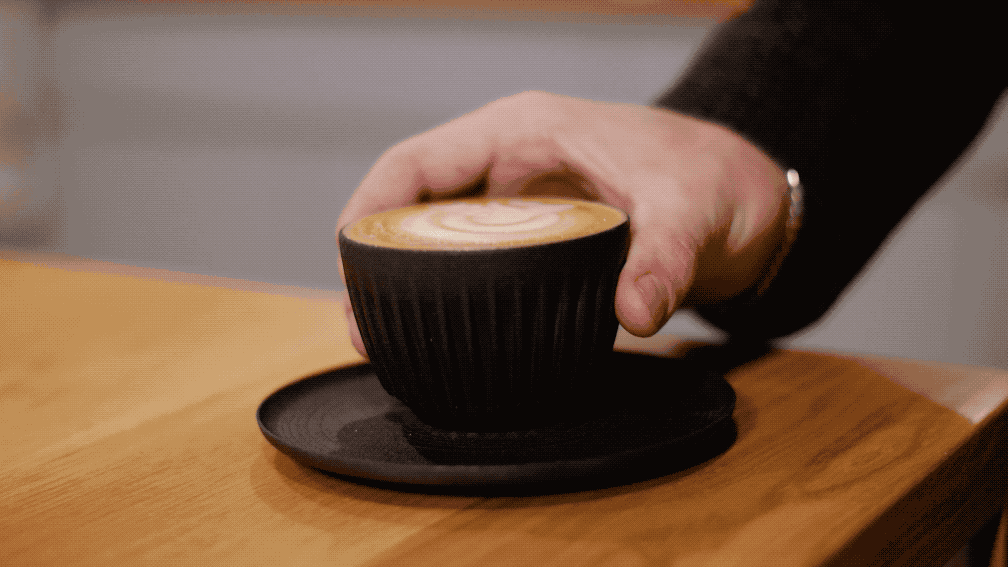 HuskeeCup is a reusable, recyclable cup made from discarded coffee husk. It's chip and crack resistant, and is designed to last years in both cafe and home environments.
Engineered to keep your coffee hotter for longer, HuskeeCup is durable and comfortable to hold. It's dishwasher friendly and comes in a range of sizes, with a one-size-fits-all Universal Saucer and Lid.
By using coffee husk in the creation of HuskeeCup, we are recycling hundreds of tonnes of waste material from the production of coffee. Our dream is to realize sustainability for cafes and home users while achieving zero waste at the farm. HuskeeCup is the first step in fulfilling this mission.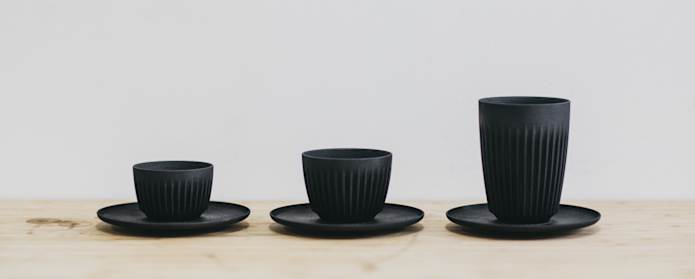 HuskeeCup is available in 6oz, 8oz and 12oz cups sizes, with a Universal Saucer that matches them all.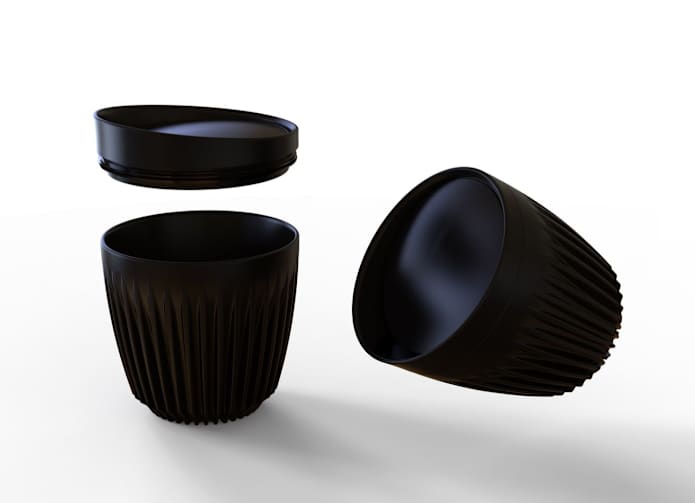 The Universal Lid makes HuskeeCup the perfect travel cup solution, saving potentially millions of takeaway cups from piling up in landfill.
Please note: Huskee's Universal Lid and Saucer will be available as add-ons when we send your surveys!

Whilst aiming to revolutionize waste reduction in the production of coffee, we also saw an opportunity in HuskeeCup to innovate a cup that redefines consumer expectations. 
The result? A cup that outperforms ceramics in its design, functionality and eco-awesomeness.

Coffee husk is an organic waste material that's produced at the milling stage of coffee production.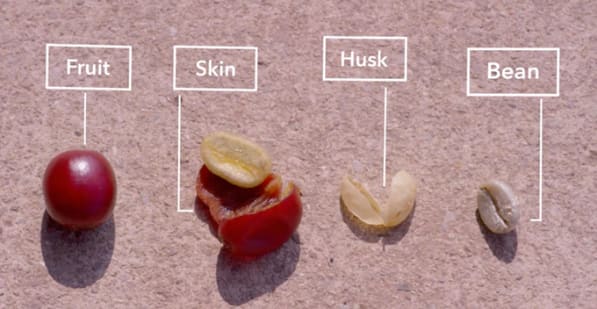 Coffee is the seed of a fruit; husk is a layer of shell (parchment) around that seed.
At the end of the harvest, coffee farmers are left with tonnes of this organic material. While it has previously been used as a fertilizer supplement and even a carbonized fuel source, there is currently no economically viable and sustainable way of dealing with it. HuskeeCup is the first solution of its kind to address this issue.
Want to better understand where husk comes from in the processing of coffee?
Click here to download the infographic.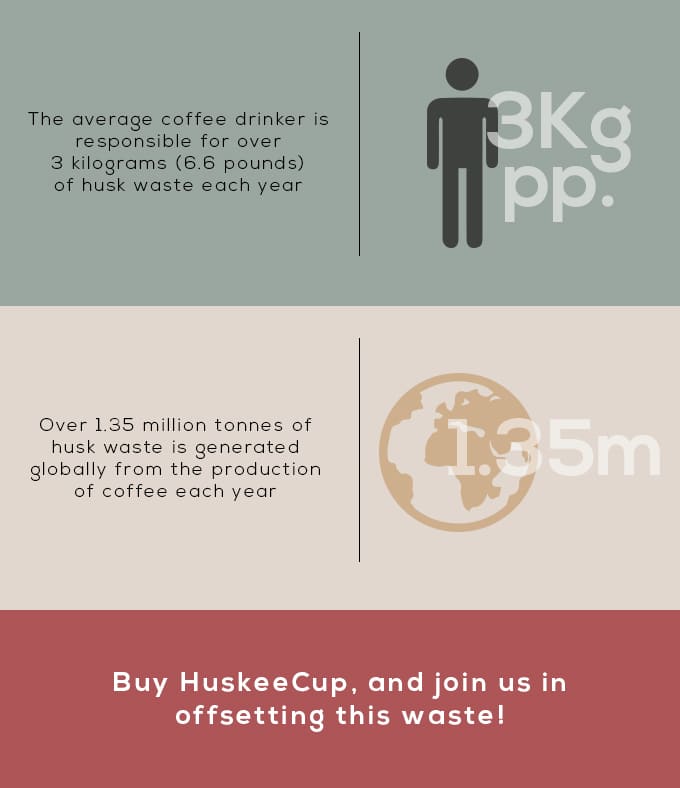 HuskeeCup has already been used (and loved) by coffee experts and home users all over the world! From receiving this year's SCA Design Lab 'Coffee Vessel' Award to appearing at the 2017 US Barista Championships, here's what people are saying about HuskeeCup: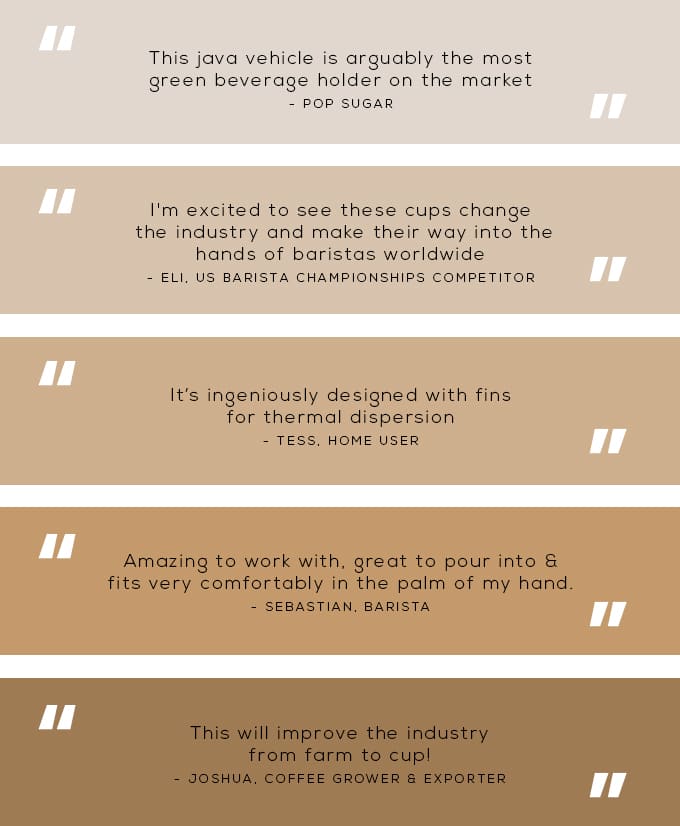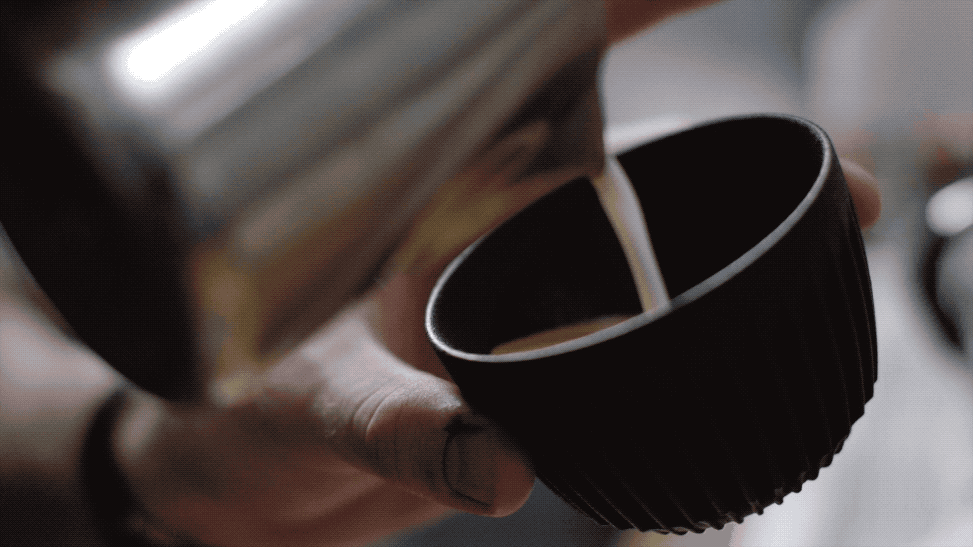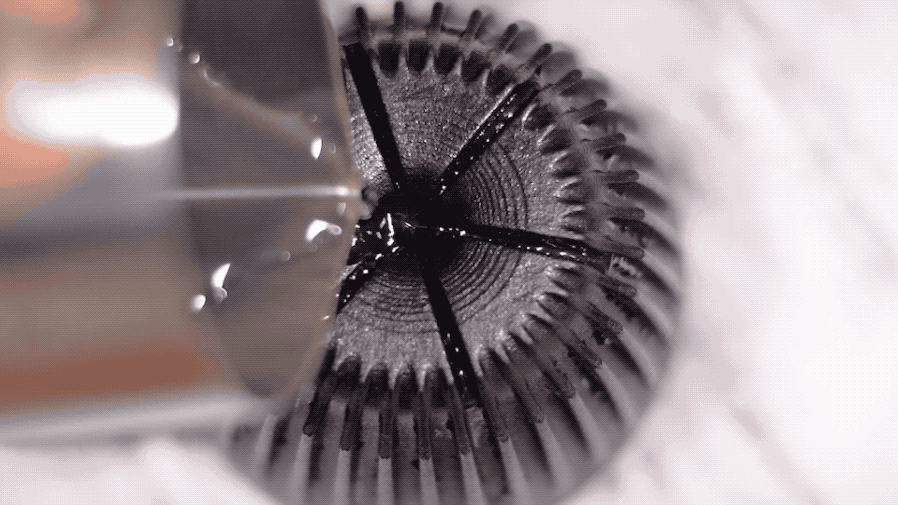 HuskeeCup is a contributor to realizing #ZeroWaste in the production of coffee. With campaigns like ABC's #WarOnWaste and the SCA's continual focus on sustainability in the coffee supply chain, HuskeeCup is a timely solution for anyone and everyone who loves coffee!

Please take a few seconds to use the share links at the top of our page to share HuskeeCup with your friends.Thanks for your support!
Interested in writing about us? Our press kit is available for download here. Also, please feel free to email us directly at hello@getprepd.com or leave a message if you have any questions.

The Huskee team are a group of people who've come together to create products from the waste material of coffee production. 
Our team includes professionals involved in every aspect of the industry, from growing, exporting, roasting, all the way to brewing coffee. We know and love coffee from the farm to the cafe! Our team has harnessed decades of industry experience to create the first ever product in the Huskee range: HuskeeCup.  
FAQs
 
1. Does HuskeeCup effect flavour or taste?
No. Drinking from HuskeeCup has no effect on the taste of your beverage.
 
2. Where do you source the coffee husk from?
We currently source our husk from coffee farms in Yunnan (China/Myanmar border). Yunnan is a burgeoning specialty coffee region where members of our team have been working in partnership with local farmers for the last decade (See www.ynct.co to learn more about our Yunnan partners). However, as demand for HuskeeCup increases, our network of farms (i.e., husk providers) will first increase regionally and then internationally. Partner farms around the world are waiting with great expectation to participate in a viable way to reduce waste in the production of coffee! 

By using coffee husk as the raw material in HuskeeCup, we are helping to create additional (and eco-friendly) revenue streams for coffee farmers.
 
3. Does HuskeeCup come in different sizes?
We've designed HuskeeCup with a full range of cafe-ready sizes. The sizes available through our Kickstarter campaign will be the 6oz (180ml), 8oz (240ml) and 12oz (360ml) HuskeeCups, with a Universal Saucer. After we go to full production, we will also be releasing the 4oz (120ml) and 10oz (300ml) cups!
 
4. Is HuskeeCup dishwasher friendly?
HuskeeCup is dishwasher friendly. Plus, we've made grooves in the base of HuskeeCup that function as channels for liquid to drain instantly after a dishwashing cycle.
 
5. Is HuskeeCup microwave friendly?
Our current prototypes are microwave friendly, and we are confident that the final version of HuskeeCup will also have this quality!
 
6. Is HuskeeCup hot to hold?
No. HuskeeCup's materiality increases the cup's thermal retention properties, whilst it's fins protect your hands from the heat of the drink by minimising the surface area that your hands come into contact with! 
In short, this means you get to enjoy hotter coffee for longer!
 
7. Are there any hazardous materials or chemicals in the composition of HuskeeCup?
Our prototypes were produced using all biobased resins which have been tested as food safe. We work closely with our husk suppliers to ensure that no hazardous chemicals are used during the process to obtain the husks. The final products will go through laboratory testing and approval with certifying bodies for FDA approval and other internationally recognised certifications to ensure our products our food safe.
 
8. Can you include an indication of the approximate percentage of coffee husk in the final product?
HuskeeCup is committed to maximizing waste reduction by having a high percentage of husks in our products while ensuring that we maintain the durability and performance benchmarks expected by even the busiest cafes (and home users).
Third party studies show that husk materials have higher elasticity and lower crystallinity than ceramics, which suggests better durability and crack resistance. We have numerous prototypes that have passed our cafe stress tests with husk ratios as high as 80%, but we are continuing to test these prototypes to ensure that we achieve the optimal ratio of sustainability and performance.
The final product will have a coffee husk percentage that ensures the optimal balance between durability and performance in a home, office or cafe environment.
-------
(Please note: all RRP's represented on page are current estimates only.)