"Shay is one of San Diego's most electrifying artists, with a sassy, brassy stage presence that makes her one of the area's top performers to watch" - Bart Mendoza, Beach and Bay Press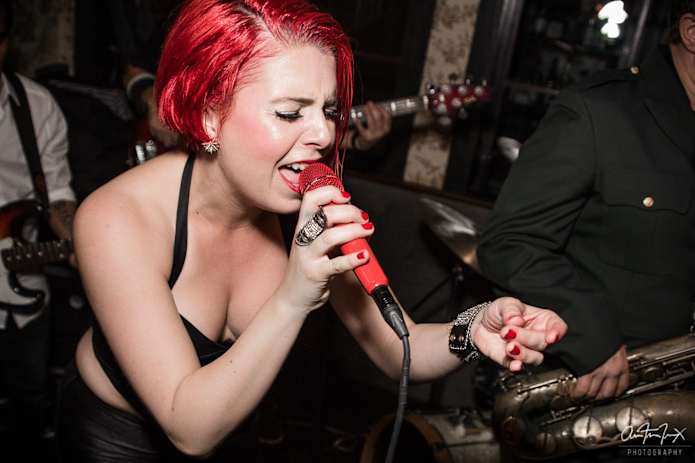 I've always wanted to be a performer.  Anyone who knew me as a child can tell you stories of me putting on living room productions and singing into my hairbrush; I told my mom at 3 that I wanted to be onstage.  However after 20+ years of theater and going on to study acting in college, I began to wonder where my true niche was.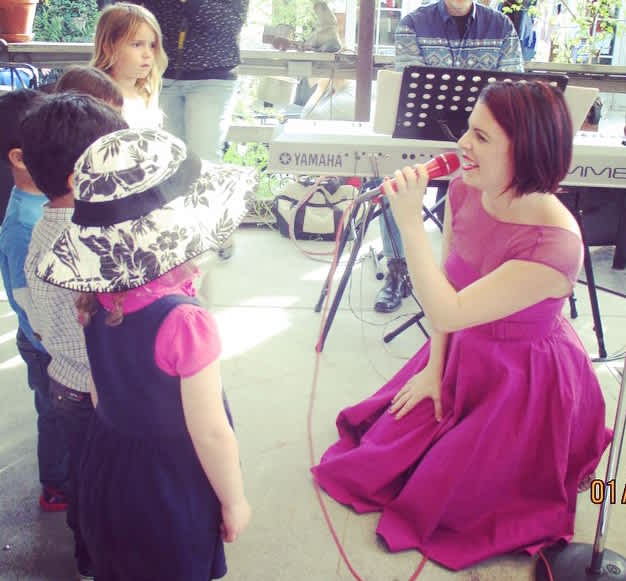 Shortly after college I started swing dancing and fell in love with the sounds of sultry torch singers and brassy big bands, and at the encouragement of friends started performing at some of the local dance events.  It didn't take long for things to start picking up, and shortly thereafter I started performing more regularly with different groups of musicians in varying genres.  When I discovered the rockin' rhythm and blues of the '50s and '60s I knew I had something I could sink my teeth into.
In 2012, towards the beginning of my career, I recorded my debut album with the producer and multi-instrumental Archie Thompson.  "Soul Tonic" was comprised of wonderful arrangements of covers in several genres I loved to sing (from jazz standards  to soul to R&B), as well as original tunes written by Archie (and one co-written by me).  Since that album my career has grown exponentially: traveling to sing in Brazil, Argentina, and Mexico, winning awards, recording on different projects for other musicians and producers, playing hundreds of shows each year.  I'm truly fortunate to get to do what I love for a living and get so many opportunities to bring joy to people through music.
Although I've recorded on projects with other people, I've waited 5 years to make a new album of my own because I wanted to feel like I really knew what my "sound" was, what I needed to say, and who I really was as an artist.  Now (with your help) I am ready to bring my vision to fruition.  My vision for this album is inspired by the feelings I get from some of my favorite artists: the energy of Little Richard, the passion of Etta James, and the soul of Otis Redding.
What You're Supporting
With your contributions, I will record my album at Greaseland Studios
The money raised from this campaign will go towards:
Travel to studio for myself & musicians
Recording: Studio time for 1 week and mixing
Musicians
Mastering
Graphic Design: Album Artwork
Duplication: Printing CDs
Album Distribution
Promotion: Making sure the word gets out about the album once we get it done
Risks & Challenges
I'm a hard worker and I have a difficult time asking for help, so it's taken a bit of convincing on my part to put this campaign together to ask for your assistance.  So since I am asking for it now, I've done a lot of the legwork upfront to remove as much risk to supporters as possible.  This includes:
Originals songs have been composed
Overall theme for album has been picked and all songs have been chosen
Jan 8-12 is reserved at the Studio
Musicians are booked
Album Cover shoot is done
Graphic designer is on board
Publicist is reserved
CD duplication is lined up
Other Ways You Can Help
I realize not everyone can help out financially and that's OK!
But, if you still want to help, you can do so by:
Email It / Instagram It / Shout it from the rooftops!