Kevin's Story...
Kevin has recently been diagnosed with Stage 4 Hodgkin's Lymphoma. He will be undergoing an aggressive treatment program and will be out of work for the next 4-6 months. His friends and family are rallying together to support him in his time of need. We are raising funds and finding ways to bring emotional support to his family - his wife, Marney, and his 10 year old daughter, Ansley.
If anyone knows Kevin, you know he is absolutely one of the nicest, most down to earth, caring people on this planet. He will always go out of his way to help someone in need.
Let's show him we will do the same for him!
What We Need & What You Get
We are hoping to raise enough funds to help manage his medical expenses and any other unexpected costs. We honestly have no idea what that looks like so our initial goal is $25,000 total.
We (Marney, Nikki, Melanie, and Debba) were able to raise over $11,000 last year for the Susan G. Komen 3-Day Walk. Who knew cancer would hit so close to home but we have faith that we can do even more this go round with everyone chipping in! We lowered the goal to ensure we are able to give them max donated amounts without additional fees. Please help us reach our minimum goal by December 28th.
You can donate NOW by clicking on CONTRIBUTE NOW. All proceeds will go directly to Marney and Kevin. Other things we have going on to help us reach our goal:
---
Car Show Fundraising Event
The car show on Saturday, 11.3, wound up being an amazing and beautiful success! We had a great turn out, about 120 cars registered in the show. The amount of luv and support was beyond measure.
CHECK THIS OUT...even a blog was written about the car show! And even more amazing...we raised over $17,000!!!!!!!!
A HUGE thank you to YearOne, all the vendors, and Team Spanky for all the hard work that went into putting such a wonderful show together in honor of the King Family.
Prior to the event, we raised a little over $7,000 (which incl the website and vendor donations). This brings us to a total of $24,000!!! All this within 3 months!
We are still looking to raise funds ON this website. We need to meet our $5k goal as this will help us reach (and even pass) the original $25,000 goal (not to mention avoid a 5% additional fee).
Other Ways You Can Help
Below, you'll find some other fundraising options!
---
~ PEACE, LOVE AND JEWELRY DESIGNS ~

Jewelry. 50% of ALL proceeds will be donated.
NOTE: YOU MUST PLACE THE ORDER THROUGH MELANIE BETANCOURT in order for the donation to go to the family. Order form link is in the gallery tab under Files.
Any questions, contact Melanie Betancourt or call: (678)758-3946.
peaceloveandjewelrydesigns.com/
---
~ THIRTY-ONE ~

Personalized totes, bags, & purses. 25% of ALL proceeds will be donated. Click on 'Place an Order' and select 'Fundraiser for The King Family'.
Any questions, contact Melanie Betancourt or call: (678)758-3946.
---
~ TAKE THEM A MEAL ~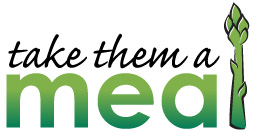 If you would like to BRING the King Family a meal, please sign up on the website using Last Name 'King' and Password 'Spanky'. Please consider non-processed, healthy foods - fresh fruits and veggies, and stuff they can juice. They also need snacks, cold cuts, and breakfast stuff.
---
~ PEETIEPIE ~

Custom handmade plush toys, clothing & hats for little kiddos. 25% of ALL proceeds will be donated NOW thru the month of NOVEMBER.
---
~ INITIALS, INC ~

Personalized totes & bags. 25% of ALL proceeds will be donated NOW thru Christmas. Click on 'Shop Now'.
---
**CHECK IN ON A REGULAR BASIS AS OTHER VENDORS HOP ON TO THE EFFORT**
~ EMOTIONAL SUPPORT ~

Now, some people just can't contribute, but that doesn't mean you can't help. This is truly a team effort. ♥ Your luv and emotional support is just as important:
Help us get the word out and make some noise about our campaign
Use the share tools above to get the word out on Facebook, Twitter, etc
We'll post all vendors' logos on this site who sponsor/donate to the cause!
---
Spanky's Story...
For those of you who don't know, Kevin LUVS cars. He builds and judges cars as a hobby. With the help of his friends, he rebuilt a 1932 Ford Victoria from the ground up. He happened to be at a car show when some folks approached him from the Speed Channel and asked him if he would be interested in showcasing his car on their TV show, My Ride Rules (MRR). MRR required a name for his car to give it some character. Because it took a group of friends to put it together, almost like the Little Rascals, the name Spanky was born. And this little rascal is going to SPANK this cancer. Check out the show and enjoy - hulu.com/watch/367354
HELP SPANKY SPANK CANCER!
---
We're Very Grateful to