Short Summary
Since 2004 the Abrahamic Reunion has been working together as a multi-faith force for peace in the Holy Land. The AR's Rabbis, Priests, Imams, women, and men have walked hand in hand in cities after riots, prayed together at attacked houses of worship, spoken out for understanding and connection, and live as an example of the peace we seek - where other is no other than sister and brother. 
The Abrahamic Reunion's Healing the Heart of the Holy Land is a week of multi-faith peace-building events to be held throughout Israel and Palestine in April, 2018. It will be a launching point for the multi-faith peacebuilding movement in the Holy Land, bringing nearly 1000 people together from all corners of the Holy Land. Events will include Healing Peace Journeys to pray for peace and healing at places of historical trauma, solidarity with Arab and Jewish victims of political violence, a Women's Retreat, a Families Reunion Forum, a day of training for Young Peacemakers, events at the Abrahamic Reunion (AR)'s regional Chapters, and a one-day national-level Peace Summit.   
Several of these events kick off ongoing programs that will be continuing for the next year:
AR's Young Peacemakers program which is training the next generation of peacemakers and peacebuilders by pairing young adults, teens, and children with Jewish, Muslim, Druze, and Christian peacemakers as ongoing mentors working in local programs
Women's Peace Retreats organized and led by the AR's women peace leaders
AR Chapters - hosting peacebuilding programs, dinners, and meetings and facilitating local Inter-religious Peace Councils.   
Signs of Peace: an artistic peace campaign spreading symbols, art, and messages of peace and hope throughout the Holy Land to plant seeds of inspiration visually 
The AR teaches that peacebuilding and harmony are at the essence of religion, for in the Torah it says "Do not mistreat a stranger, for you yourself were once strangers in the land of Egypt" and in the New Testament it is taught "Do unto others as you would have done unto you" (Luke 6:31) and in Matthew 25:35: "For I was hungry and you gave me food, I was thirsty and you gave me drink, I was a stranger and you welcomed me"; and in the Qu'ran it is said that "O mankind, indeed We have created you from male and female and made you peoples and tribes that you may know one another" (49:13).
Healing the Heart of the Holy Land isn't just about having a week of events to bring people together - it's about empowering the existing family of spiritual and religious peace-builders to take the work in the Holy Land to the next level. When even one person who has never met someone from the "other" side has a direct positive interaction, a transformation takes place, acting as an immunization against radicalization, stereotyping, and fear. That one person can then affect the lives of many more. Imagine what could happen with a thousand people gathering in these events! The walls of separation and fear start to come down, brick by brick, person by person, heart by heart, healing the wounded family of Abraham, the human beings who are destined to live in and share in the Holy Land together.
Project Budget Needs & Financials
$31,000 Goal / $51,000 Budget - WE HAVE A MATCHING DONOR FOR THE FIRST $20,000 OF OUR CAMPAIGN!!  SO WE NEED TO RAISE $31,000 to Match the Challenge!! 
$6,000 - Healing Peace Journey to the South (Busses, Food, Local Event materials)
$2,000 - Healing Peace Journey to Jerusalem & Palestine (Busses, Food)
$2,000 - Healing Peace Journey in the Galilee (Busses, Food)
$5,000 - Young Peacemakers Training in Shefar'am (Transportation, Food, Materials, Peacemaking Facilitators)
$3,500 - Women's All-day Healing & Peace-building Retreat (Food, Location, Transport)
$1,500 – Families Forum Event (Food, Location, Transport)
$2,500 - Local & Regional AR Chapter Events across the Holy Land ($600 per event: East Jerusalem, Negev, Nazareth, West Bank - Food, Local Chapter Materials)
$4,000 - Signs of Peace: Flags, Stickers, Plaques, Murals
$4,000 - Gifts for the local affected communities visited on the Healing Peace Journeys (Olive Trees, Religious symbols, Holy Books, symbolic & blessed gifts)
$7,000 - AR Peace Summit (Food, Venue, Transport, Speakers)
$2,000 - Videography & Photography
$4,000 – Crowdfunding Website Fee, Gifts
$3,000 – Coordination Support for 2 weeks before the week of events
$4,500 – Holy Land Staffing for events & event prep
If we can raise $60,000...we can offer more funding for "Signs of Peace" to produce larger murals and we'll produce a short documentary film called "Healing the Heart of the Holy Land." 
If we can raise $80,000...we can insure 2 months of events following-up and developing on the Healing the Heart of the Holy Land with follow-up peace journeys and events, more funding for "Signs of Peace", and a short documentary film called "Healing the Heart of the Holy Land." 
If we can raise $100,000... as above with 4 months of follow-up events all across the Holy Land, watering the seeds of peace and hope that have been planted, and developing a Holy Land-wide network of multi-faith peacebuilding. 
If we don't raise all $31,000 of our goal we will still organize and hold this week of events! It's needed! Events will be scaled back to what the budget permits - e.g. - instead of having a 2-bus 120-person peace journey across the West Bank, a 1-bus 60-person journey instead.  
Perks
Beautiful sacred gifts from the Holy Land's traditions to you - plus new sacred artwork for spreading the message of peace and connection wherever you are. All gifts $18 and up receive the Healing Hamsa sticker.
If you'd like to give a donation amount higher than a perk is listed - please do so and write to us which perk you'd like! 
If you'd like a comparable gift but from a different religious tradition - ask and we may be able to accommodate your request. 
Please write to katie@abrahamicreunion.org if you have questions about the perks, combinations or perks, or anything else. 
Our Team Of Peacemakers & Peacebuilders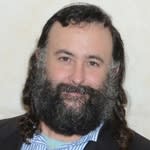 Rodef Shalom Eliyahu McLean, is the co-founder and Executive Director of the Abrahamic Reunion in Israel. Eliyahu was ordained as a "Rodef Shalom" - Pursuer of Peace by Reb Zalman Schachter-Shalomi.  Eliyahu's work in the field of religion and peacebulding has been featured in global media and publications such as 'At the Entrance to the Garden of Eden: by Yossi Klein HaLevi and Bridges across an Impossible Divide: The Inner Lives of Arab and Jewish Peacemakers, by Marc Gopin. Eliyahu runs twice weekly "dual-narrative" tours to Hebron from the Abraham Hostel in Jerusalem. Eliyahu is married with four children.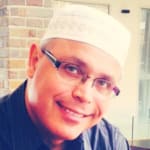 Sheikh Ghassan Manasra (AR International Ambassador & Director) is an ordained Sheikh in the Qadiri Sufi Order in the Holy Land, founder of Anwar-Il-Salaam, the Lights of Peace Center in Nazareth, and is an expert and lectures in Islam, Islamic history, Sufism, and contemporary Muslim issues  in the Middle East, Europe, and the USA.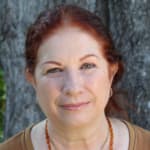 Dr. Anna Less, PhD (AR International Executive Director), co-founded the Abrahamic Reunion in 2004. She is a peacemaker, speaker, and presenter, and is the International Co Director of the Abrahamic Reunion. A Chinese medical doctor PhD, Anna has taught in medical colleges and presented seminars around the world on the principles healing.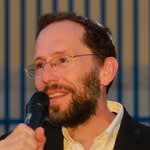 Rabbi Dr. Yakov Nagen (Co-Chairman of the Amutah Board, AR Israel) is a leading rabbinical figure in interfaith encounters in the Holy Land.  Rav Nagen studied Torah at a number of Israeli religious academies including Sha'alvim Yeshiva, Har Etzion Yeshiva, and the Rabbi Isaac Elchanan Theological Seminary (RIETS) at Yeshiva University. He obtained his ordination from Yeshiva University alongside a B.A. and M.S. from Yeshiva University and Ph.D. in Jewish Philosophy from the Hebrew University, Jerusalem.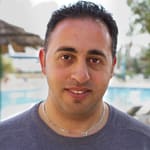 Rev. Daniel Aqleh (AR Palestinian Coordinator in Bethlehem) is an Arab Palestinian Christian peacemaker from Bethlehem and is an active part of AR coordination in peacebuidling within Palestine. Daniel leads worship and preaches at the Salt And Light Agape Ministries (SALAM), an independent church providing humanitarian support in a community struggling  with high unemployment. SALAM runs the House of Peace guest house in Bethlehem.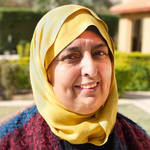 Ibtisam Mahameed is a religious Muslim woman peace leader from the city of Fureidis in northern Israel. She hosts in her home "The Tent of Hagar and Sarah", a center for Arab-Jewish encounter, with a focus on women's interfaith meetings. She is the founder and director of Women Reborn, a social empowerment program for Arab women. Ibtisam received an award in 2009 from His Holiness the Dalai Lama as an "Unsung Hero of Compassion".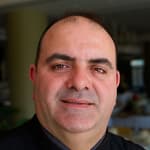 Deacon Jiries Mansur is a Deacon in the Greek Catholic (Melkite) Church, and is the founder and principal of the St Anthony's middle school in the town of Rama (Rame) in the Galilee. Under Jiries' leadership the school trains hundreds of students to become peacemakers. The school is involved in many Arab-Jewish youth encounters. Jiries is in charge of Galilee co-existence programming for the Minitry of Education. Jiries is currently finishing his doctorate on the role of Christians in peace in the Middle East.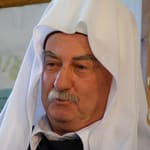 Sheikh Hussein Abu Rukun is a recognized leader and spokesperson for the Druze faith in the Holy Land. He is the chairman of the Druze Trustees and founder of the Association for the Preservation of the Druze Heritage.  He represents his religion at national and international inter-religious meetings. Sheikh Abu Rukun is frequently called upon to help resolve conflicts in his hometown of Issifya, near Haifa and in Northern Israel.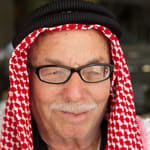 Haj Ibrahim Abu El-Hawa is an Arab Muslim who has been involved in peace and reconciliation efforts for more than 30 years. He is known as is the "ambassador of goodwill" from the Mount of Olives, where he and his wife Naima welcome international peace activists of all faiths throughout the year to their home, "Ibrahim's Peace House", which is now an AR Chapter.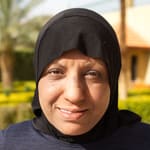 Sanaa Albaz is a leader among Bedouin Muslim women in Israel. Sanaa has won numerous awards for her work in early childhood education among Bedouin youth. The educational center she founded in her town of Tel Sheva has served as a model for dis-advantaged youth throughout the Bedouin sector in Israel.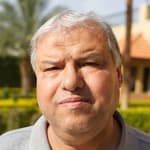 Imam Khalil Albaz (Co-Chairman of the Amutah Board, AR Israel) is the Imam of the central mosque and spokesperson for the Bedouin town, and regional council of Tel Sheva. He is a frequent commentator on Bedouin and Islamic affairs in the Israeli and the Arab media. His commitment to peace and justice have led him to participate in regular interfaith meetings throughout the Holy Land. Imam Albaz took part in the annual Bearing Witness retreat in Auschwitz.  He is currently working to help organize a southern chapter of the Abrahamic Reunion.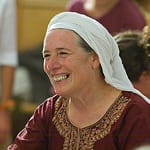 Rabbinit Hadassah Froman, is an Orthodox Jewish woman peacemaker, from the West Bank settlement of Tekoa. She is the wife of the late Rabbi Menachem Froman, who was a pioneer in Jewish-Muslim peacemaking in the West Bank settlements.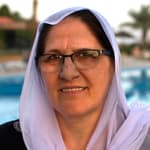 Siham Halabi (Board member of the AR's Amutah (NGO) in Israel) is a Druze leader and the Director of the Women's Program and Adult Education at the Daliat Al Carmel Community Center providing courses in women's economic empowerment, home management, drivers education, Hebrew and Arabic languages, social activism, and interfaith understanding. She is a Druze spokeswoman representing Druze women in national forums.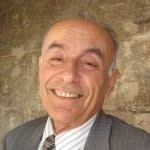 Elias Jabbour is an Arab Christian and founder of the House of Hope Peace Center in Shefar'Am (Shefer Amer) Israel. He is widely known for his work with 'Sulha,' a traditional Palestinian peacemaking process. In 1993 he received the International Courage of Conscience Award and in 1995 he received the Mount Zion Award for promoting interfaith dialogue. During Healing the Heart of the Holy Land, the House of Hope will be established as a chapter of the Abrahamic Reunion.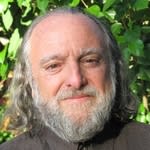 David Less (Chairman and Co-Founder) is a global teacher of meditation, conflict resolution and inter-faith dialog of over forty years. For over a decade he presided as Global Dean of the Universal Worship, an organization in over thirty countries that honors the commonality in all religions and appreciates and respects the differences. He started promoting understanding rather than blame as a path to peace in the Holy Land in 2000 and was one of the founders of the Abrahamic Reunion shortly thereafter.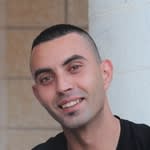 Muhammed Jamous is a Palestinian peace leader from Jericho, the Palestinian coordinator for Jericho region and the West Bank. He has a degree in business administration from Al Quds Open University in Jericho. Muhammad has been a leader in Facebook and social media declaring that he and other Palestinian Muslim youth seek, desire and work for peace. Muhammad has organized Palestinian groups to join many peace events, including the Jerusalem Hug, Abrahamic Reunion peace journeys, Praying Together in Jerusalem and more.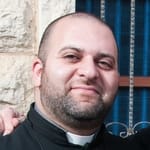 Father Nael Abu Rahmoun, is an Anglican Priest at the Christ Church Nazareth and Board Member of the AR's Amutah (NGO) in Israel. Nael directs programs for Christian Arab youth from his church.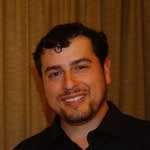 Raanan Mallek (Amutah Board) is in training for Rabbinical Ordination via Schechter Rabbinical Seminary in Jerusalem, in training as a Rodef Shalom (Pursuer of Peace), and serves as Interreligious Coordinator at the Tantur Ecumenical Institute just outside Jerusalem. He is the host of Shalom Crafters Peace Radio Talkshow, and coordinates Praying Together in Jerusalem, a joint venture between the AR, Tantur, IEA, and other peacebuilding groups in the Holy Land.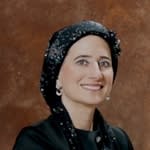 Rebecca Abrahamson, Treasurer of the Amutah Board, AR Israel, is co-director of AlSadiqin, an organization that researches the common heritage of Islam and Judaism and that posits that peace agreements that grow organically grow out of shared scriptures and histories are the key to lasting peace. Rebecca co-hosted a conference on making the UN Resolutions for a Culture of Peace into law at the Knesset, edited "Divine Diversity: an Orthodox Rabbi Engages with Muslims", began a column in the Israel National News service entitled "Giving Voice to Muslims Who Seek Peace" and has written  for the Jerusalem Post and the Jewish Press. She is married to Ben Abrahamson, a leading scholar in the history of Muslim-Jewish encounters. She is a school nurse and is busy with her children and grandchildren.