Important information: 
GoE has been launched into Steam Early Access on 13th December 2016. 
If you back our campaign now and choose a Perk with a Steam Key, we will manually email your key (check your spam-filter)! If you do not want to wait you can also buy on our website or on Steam.  
SCROLL DOWN FOR FULL ENGLISH TEXT!
Wichtige Info: 
Die englische Version von GoE ist am 13. Dezember 2016 auf Steam Early Access gestartet; die Deutsche Version ist dank der erfolgreichen Kampagne bereits in Arbeit. 
Wenn du uns jetzt hier unterstützt senden wir dir manuell den Steam Key und du kannst bereits die englische Version spielen!
Alternativ kannst du das Spiel auch hier auf unserer Webseite kaufen oder direkt bei Steam!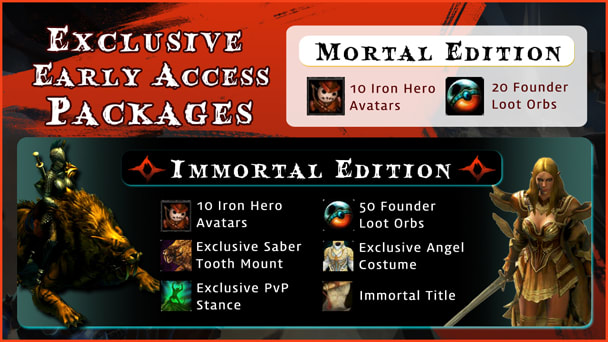 Kurze Zusammenfassung
Guardians of Ember ist das neue Hack'n'Slash MMO vom preisgekrönten Entwicklerstudio Runewaker (z.B. Runes of Magic oder Dragon's Prophet). Das Spiel ist aktuell auf Englisch verfügbar und mittels dieser Kampagne bereiten wir die deutsche Übersetzung vor!
Alle Informationen zum Spiel könnt ihr auf unserer offiziellen Steam-Seite finden.
Features: 
- Doppel-Klassen-System (ab Level 15)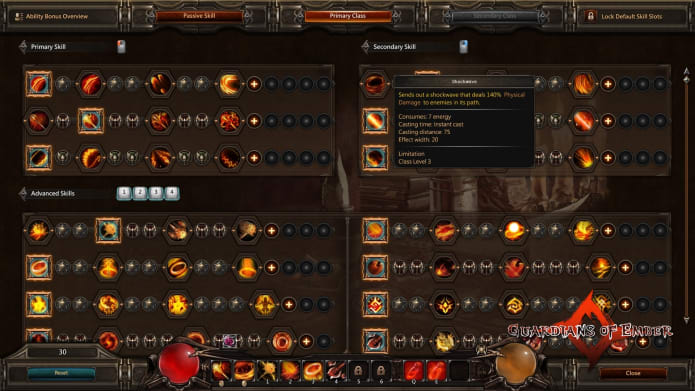 - nahezu unendliche Charakteroptimierung (4 Rassen, 6 Klassen, über 300 aktive und passive Fähigkeiten)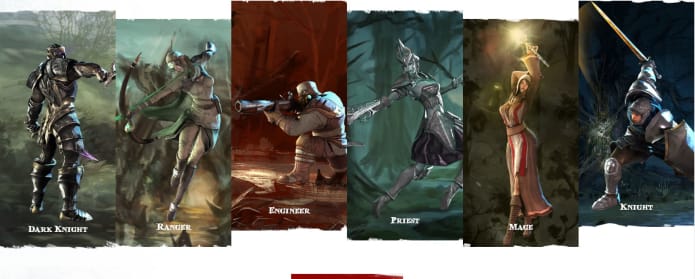 - zufällig generierte Dungeons mit individuellen Schwierigkeitsgraden
- Handwerk- und Verzauberungssystem: Erstelle Deine perfekte Ausrüstung
- Hausbau: Dekoriere Dein eigenes Haus mit hunderten Gegenständen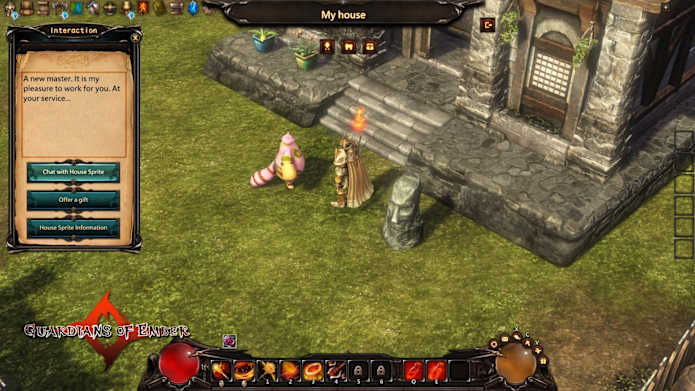 - Spannende Geschichte mit hunderten Aufgaben
- verschiedene Spieler-gegen-Spieler Optionen (1v1, 3v3, 5v5 - freies Spiel und Ligamodus)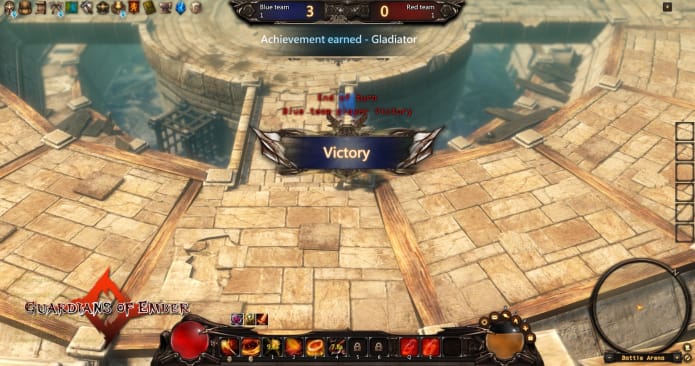 Mit dieser Indiegogo-Kampagne könnt ihr die Übersetzung ins Deutsche unterstützen - aber selbst wenn Du keine deutsche Version benötigst, ist dies hier die beste Gelegenheit, um sich einen Steamkey für den Early Access zu schnappen und anderes, cooles Zeug (z.B. Shirt, BBQ) abzusahnen. PS: Wenn du eine andere Größe möchtest als L oder XL kontaktiere uns bitte vor deiner Bestellung!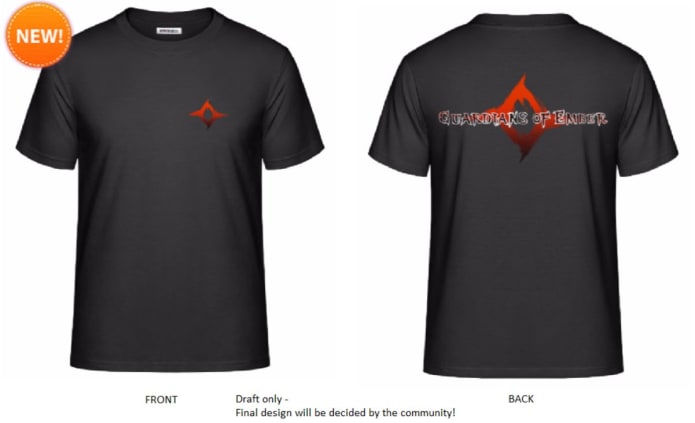 Was WIR brauchen und was was DU dafür bekommst
Als kleiner unabhängiger Publisher haben wir leider keine Ressourcen für mehrere Übersetzungen gleichzeitig.

Einige von euch haben bereits nach einer deutschen Version gefragt.

Zeig uns, dass Du die deutsche Version wirklich willst und unterstütze diese Indigogo-Kampagne!

Als Dankeschön unsererseits für deine Unterstützung haben wir einige nette Pakete zusammengeschnürt (die nicht nur das Spiel an sich beinhalten, dass Du in der englischen Version ab Dezember spielen kannst, sondern auch Shirts, Grillen mit dem GoE Team und vieles mehr!).

Mehr Information über die GoE-Editionen findest Du auf Steam.

Aber um die wichtigste Frage hier zu beantworten:

Natürlich kann man mit allen Editionen den Inhalt des gesamten Spiels erleben. Wir werden Early Access mit zwei Akten und fünf Klassen starten, werden aber die weiteren Inhalte für alle Editionen verfügbar machen.

Darüber hinaus erhalten Spieler, die die Demigod Edition erwerben eine exklusive PvP Pose sowie die Guardian-Rüstung (reines Kostüm, keine Spielvorteile).

Wenn Du die Immortal Edition kaufst, erhältst Du alles aus der Demigod Edition plus ein permanentes Reittier, den Säbelzahntiger, sowie den digitalen Soundtrack (90 Minuten).

Die Auswirkungen
Da das Kampagnenziel bereits erreicht ist, planen wir eine erste Version mit einem deutschen User-Interface im Januar 2017.

Kommende Inhalte werden dann in Englisch und Deutsch veröffentlicht, sobald die deutsche Version komplett fertig ist (voraussichtlich Q2 2017).
Risiken und Herausforderungen
Der Testserver läuft bereits und wir testen mit frühen Backern die englische Version auf Herz und Nieren. Der Early Access-Start war am 13. Dezember 2016.

Da der Client bereits über die "Sprachauswahl-Funktion" verfügt, besteht keine technische Hürde - das Hauptrisiko ist also eine verspätete deutsche Version

Natürlich kannst Du die englische Version bereits ab Start der Early Access Phase spielen :)
Andere Möglichkeiten uns zu unterstützen
Selbst wenn Du eine englische Version bevorzugst, ist diese Kampagne für Dich interessant: W
ir freuen uns natürlich auch, wenn Du einfach so Deinen Early Access Key via IndieGoGo kaufst um
 einer der ersten Spieler auf dem Server zu sein und dich an die Spitze des Rankings zu kämpfen!
Und selbst wenn Du grad nicht flüssig bist und dir ein Bundle momentan nicht leisten kannst: Erzähl einfach deinen Freunden, Arbeitskollegen oder Gildenmitglieder von uns!
Kontakt
Hast Du noch Fragen? Kontaktiere uns einfach:
Disclaimer: Leider ist es nur möglich, uns aus der EU, USA, Kanada und Schweiz zu unterstützen. Dies ist ebenfalls der Grund dafür, warum wir eure Anschrift brauchen, selbst wenn ihr nur einen Steam Key erwerbt.
-----------
Short Summary
From the award-winning development studio Runewaker (e.g. Runes of Magic and Dragon's Prophet), Guardians of Ember is Guardians of Ember is a unique combination of Hack'n'Slash and traditional MMORPG with a focus on action oriented combat in PVE and PVP as well as near endless character optimization.  
All information about the game can be found at the official Steam page.
After several technical tests (CBTs) we have launched on Steam Early Access for Europe and North America - and thanks to our stretch goal being reached we will open with our Iron Hero Event on the first weekend! 

Features: 
- dual class system (available from level 15)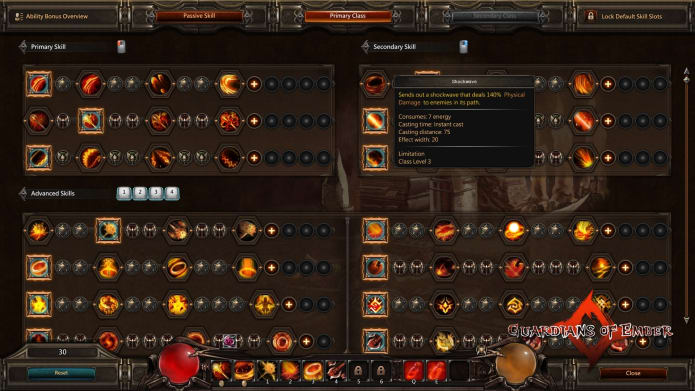 - near unlimited character optimization (4 races, 6 classes, over 300 of active and passive skills)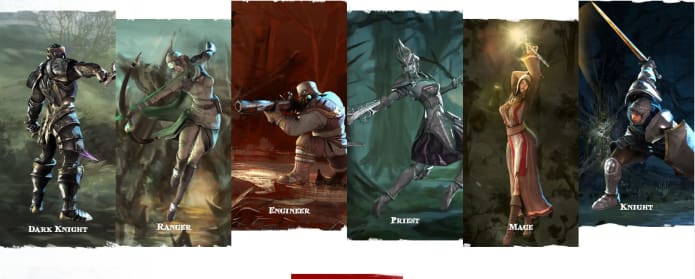 - randomized dungeons with individual difficulty settings 
- crafting and enchanting system: Design your perfect equipment 
- housing system: Decorate your own house with hundreds of items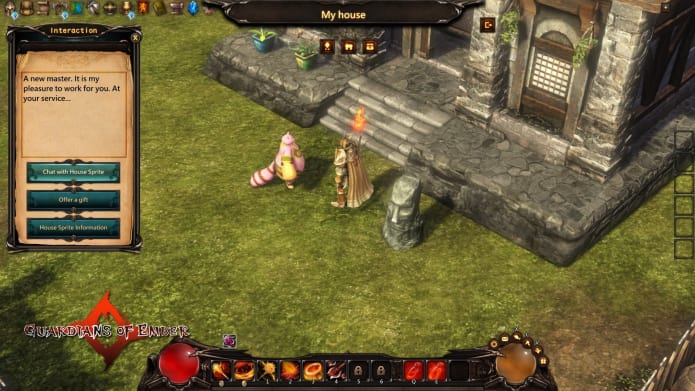 - engaging story with hundreds of quests 
- various PVP options (1vs1, 3vs3, 5vs5 - ranked and unranked)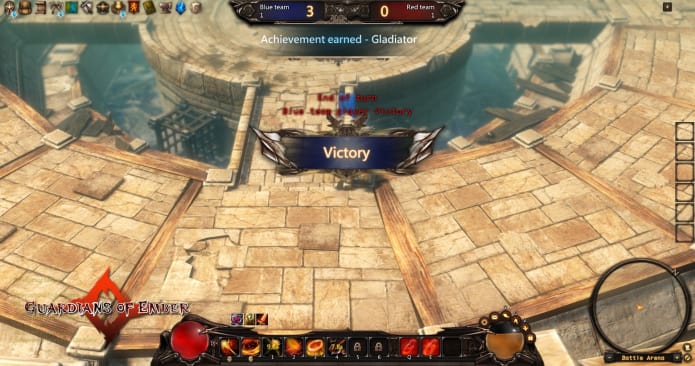 This Indiegogo campaign is to support the additional German localization for the game - but even if you don't need a German (or other) language version this campaign is the right place for you to grab your Guardians of Ember key or an exclusive shirt! (Please contact us for different sizes).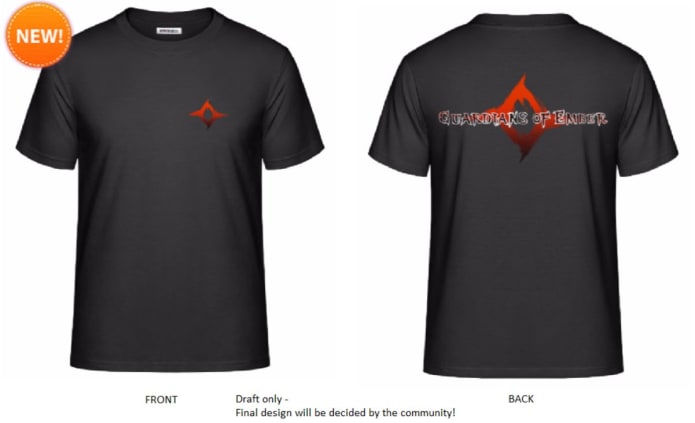 Risks & Challenges
The test server is already running and we are heavily testing the English version at the moment. 
Because the client is already multi language ready there should be no technical hurdle - t
he major risk is a delayed delivery of the German version (especially if the campaign goal is not met).
However, the Steamkeys can be used for the English version, too - even if the German version is delayed everyone can start playing once Early Access starts! :)
Other Ways You Can Help
Even if you prefer an English version we appreciate your support via this Indiegogo campaign - every online game depends on its community and we are happy if you join the Guardians of Ember when we launch in December: 
If you get your key right now you have the chance to be one of the first players on the servers and fight your way to the top!
Even if you cannot afford one of our bundles right now we really appreciate if you share this campaign with your friends and guild mates!

Contact us
Any questions? Just drop us a line:
Disclaimer: Unfortunately it is only possible to back this IndieGoGo campaign if you are from EU, USA, Canada or Switzerland. 
This is also the reason why we have to request your address even if you buy a Steamkey only.