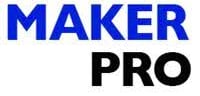 GoBot, as a learning toy, demands imagination and logical reasoning. It inspires children to create their unique robot and think structurally with coding blocks. We conducted year-long field research with more than 500 children, and the result shows that 20% children learned the core concepts of programming in less than 30 minutes.





FAQ
Q: Where is the idea of GoBot coming from?
A: GoBot is an extended work from Seymour Papert's LOGO and the open source project Cubetto.
Q: What is the education theory behind GoBot?
A: GoBot is based on the constructivism learning theory from MIT Media Lab & AI Lab founder Prof. Seymour Papert and his mentor Jean Piaget. Constructivism suggests that most effective learning happens when children are autonomously engaging with the environments. 
Q: Does GOBOT include building blocks?
A: No. We don't provide building blocks. 
Q: Do I need to know code or math to teach my kids?
A: No. We will provide guidebook, video, live streaming for your kids (And you). 
Q: Where can I find ideas for I can play with GOBOT?
A: Visit our fan page first. The official website would be online soon.
Q: How is GoBoT different from other competitors?
A: It's the only product makes 7-year-old-children understanding the core knowledge of programming in 30 minutes.
Q: Is that all?
A: Definitely NOT, this is just the start! 
------
LEGO® is a trademark of the LEGO Group of companies which do not sponsor, authorize or endorse this site