"They Say your life flashes before your eyes when you die, I never imagined it would be true..."
At the end, what really matters and how do we measure our success? Does gaining everything really matter if you lose everything you care about? 
Out of The Woods deals with family dynamics and the complexity of wanting to have a successful career and a successful family in the modern age.
Speaking outside of merely the financial side of filmmaking we believe this story has the potential to shape and change culture. We want to tell stories which are relevant and matter, and this film is both.
We're wrapping up on post-production now and we need your help in order to tell this story. We're not asking for a paycheck, we're asking for your help to make this film happen.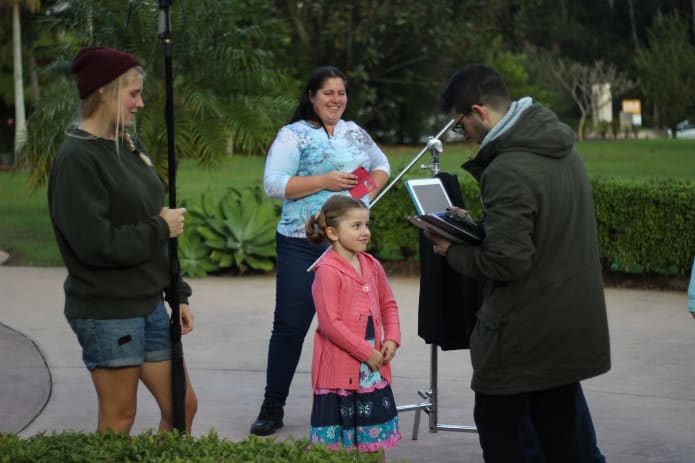 I know, your first question is: What's Post-Production? The Post-Production phase includes the complete editing, colour-correction, and the addition of music and sound. Basically it's when we take everything we've filmed over two months, and splice it together into an actual film.
 Why do we need funding for this?
Even though we have the majority of the film edited we still have a few milestones to cross before it's up to par of a feature film you'd see in cinemas. 
What will the money go towards?
- A Composer
- Sound Mixing/Mastering
- Color Correction
- Additional Dialogue Recording (ADR)
- Foley
- CGI
These things might seem small, but this is what makes or breaks the final product.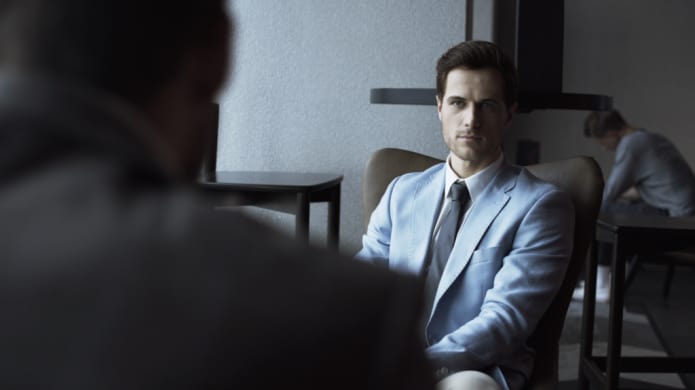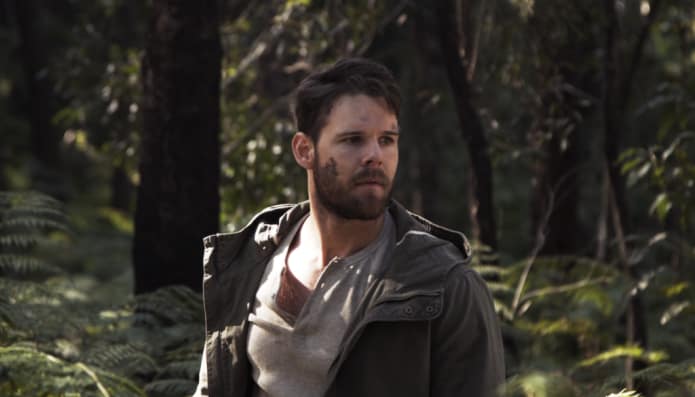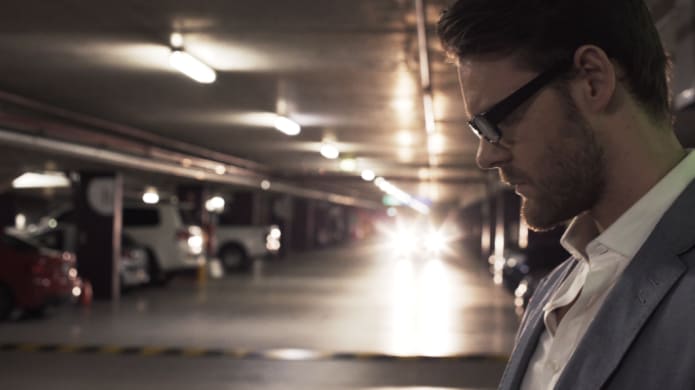 Will Denovan wakes in the middle of a vast forest. He's dirty. His clothes are muddy and disheveled. He has two scabbed over wounds on his abdomen. He doesn't know where he is. With no memory of how he got there, his only desire is to get out of the woods and back to his family. 
Taking refuge in a small cabin he struggles to adapt in his new surroundings, but the woods are not what they seem. No matter what he tries, the woods will not let him go. He can't escape. Will tries his best to remember anything from his past which can help him piece together how he got in this situation. He finds a picture of his family that focuses his attention on the past…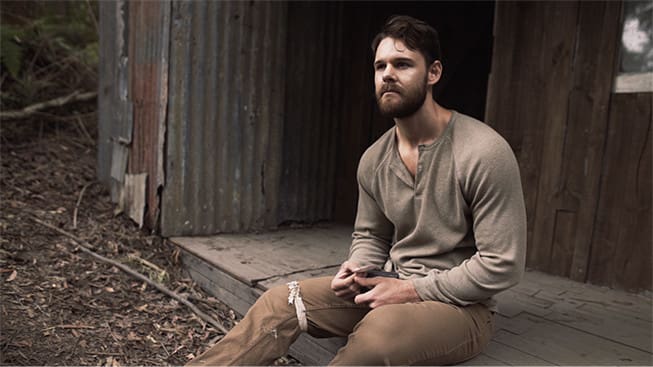 ...laboring to survive and driven to succeed in his life before the woods, Will tries to make a name for himself as a real estate power broker. Everything's looking up for him as he climbs the competitive corporate ladder. It's not until Will meets Robyn, that he realizes there could be more to life than simply surviving. 
They marry, but after a few years the challenges mount up; Will begins to hide things from Robyn and she begins to question if they're truly a family.
To everyone else, Will's someone who's made it, but he has his secrets…
Trying to maintain a high functioning lifestyle proves too difficult, and an addiction to prescription medication becomes out of control.
With the woods testing all his limits Will's forced to relive his spiraling past and ultimately conquer his fiercest opponent... Himself. He must find a new way to survive, or he may never find his way out of the woods.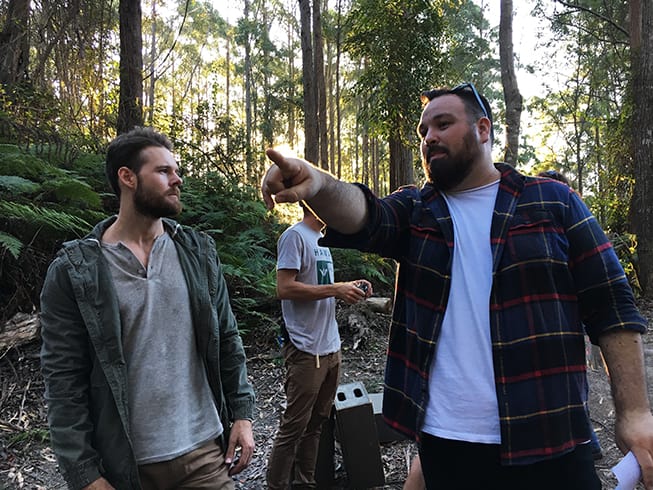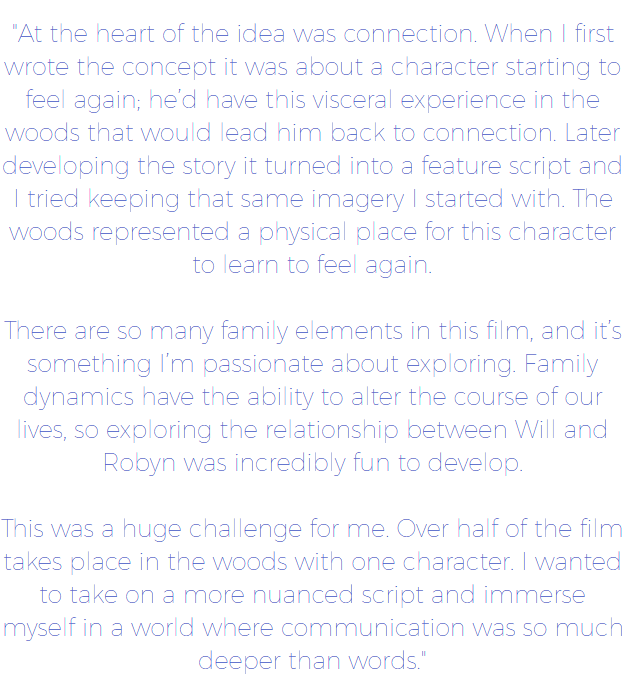 - Writer/Director Jason Solari 
From start to finish it'll be over four years since groundwork was laid for this film.
The entirety of Out of The Woods was a passion project, no one on set received anything for the combined months of pre-production and production.
Your donation doesn't go into our pockets, it simply goes to finishing a project that's been years in the making.
We aren't a multi-million dollar production company and we don't have sponsors lining our pockets with cash; we're just a few filmmakers who love what we do. Without your support, this film won't happen.
You aren't just donating to a movie, you're making a vision come to life.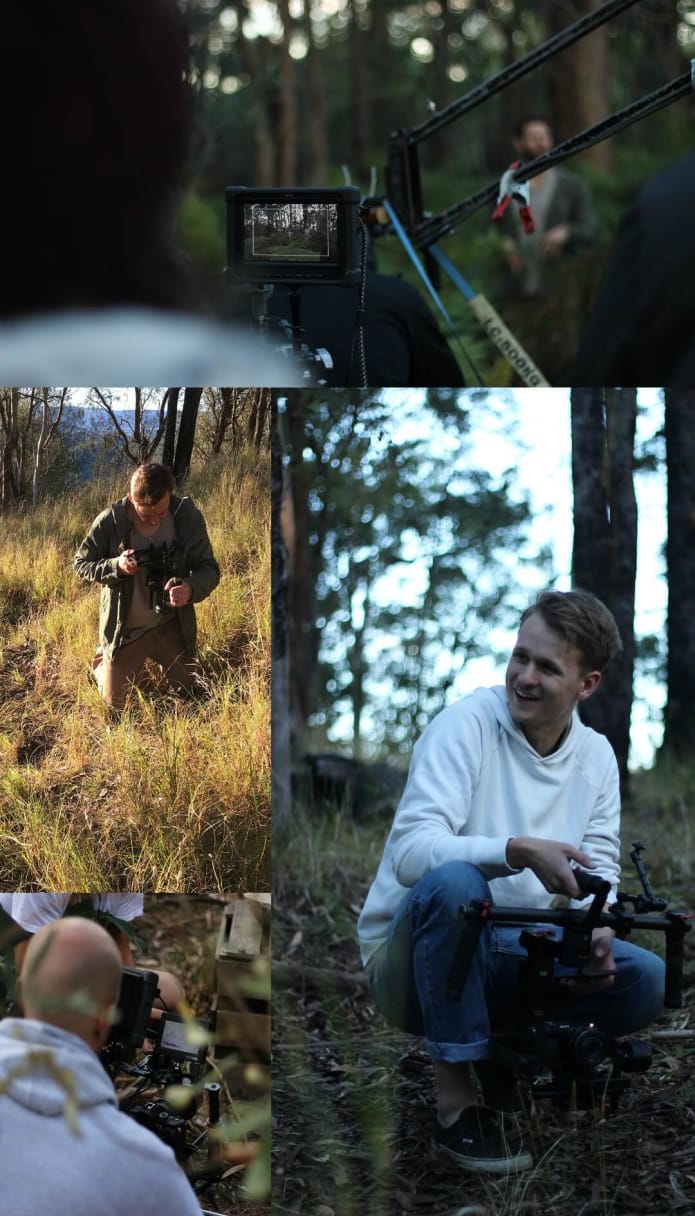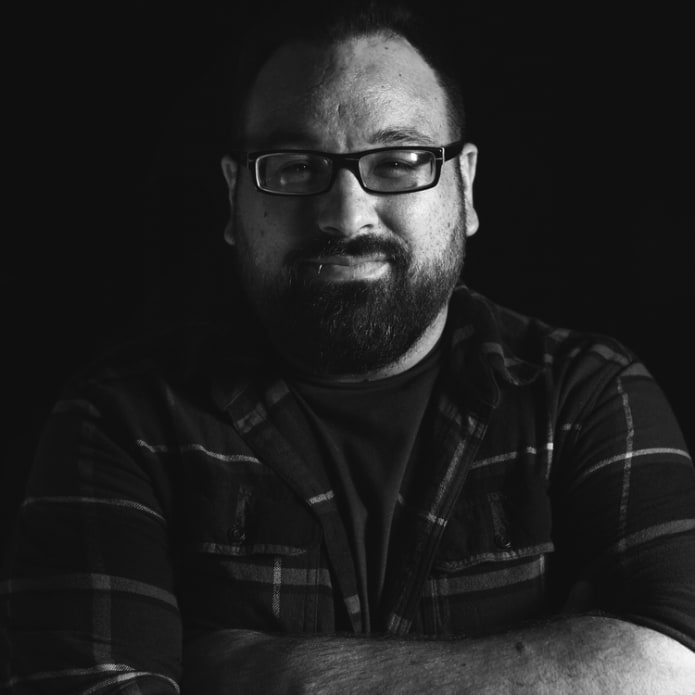 JASON SOLARI / DIRECTOR, WRITER, EXECUTIVE PRODUCER
Jason began his filmmaking career in 1999 when he used to borrow film equipment for class assignments. He has been working professionally in the entertainment industry for more than 10 years, starting out in radio. He started working in film in 2005, leading a film education program the following year. In 2007 he worked on his first feature film, The Seeker: The Dark is Rising; a full budget film with Fox Studios and Walden Media.
Since then, he has been directing shorts, winning best director for his short Life on the Road. In 2015, he completed his first feature film as both director and producer, The Umbrella, which received international distribution.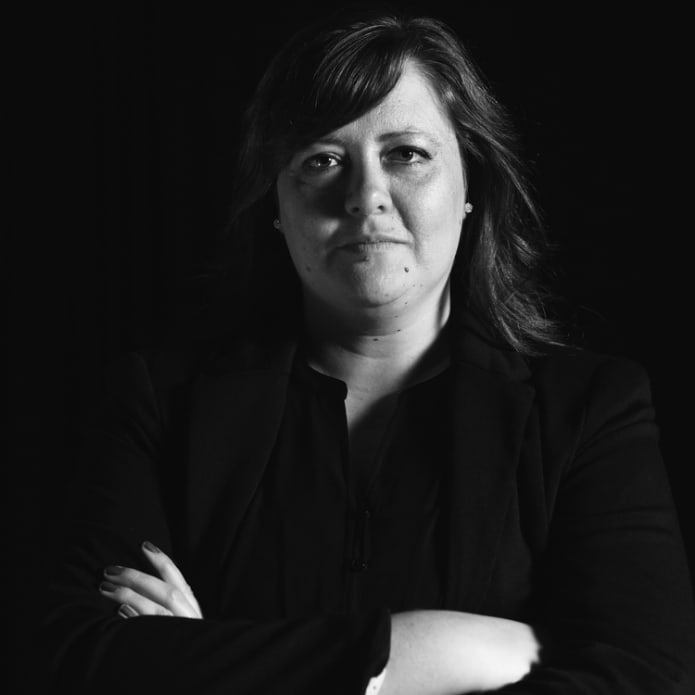 CHARIS JOY JACKSON / PRODUCER
Charis began her film career in 1998 as an extra for independent feature, Beyond Paradise. Ever since she's been pursuing filmmaking. 
She was here when The Initiative Production Company was founded in 2008 and has written, directed and produced several short films.
Charis has also crewed several independent feature films. Relapse and The Land of Eb being among them. Most recently she was the 1st Assistant Director on The Umbrella with The Initiative.
This is her first feature film as a producer.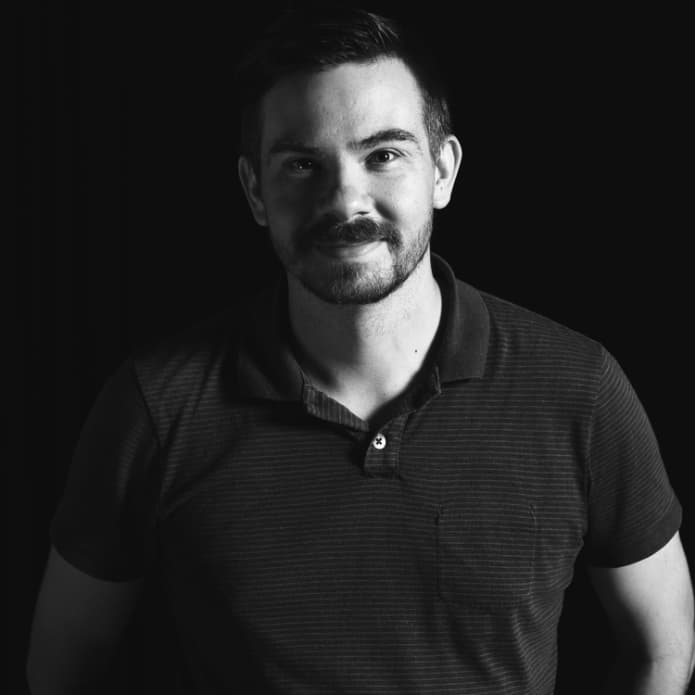 JONATHAN PROBY / PRODUCER/ POST PRODUCTION SUPERVISOR
Jonathan has been working in film since 2008, he was part of the founding team, bringing The Initiative Production Company into existence. 
He has been involved in several areas of film, but most recently was the Sound Mixer and Post Production Supervisor for The Umbrella. 
He also worked as Sound Mixer on independent feature, Midori in Hawaii.
This will be his second feature as Post Production Supervisor.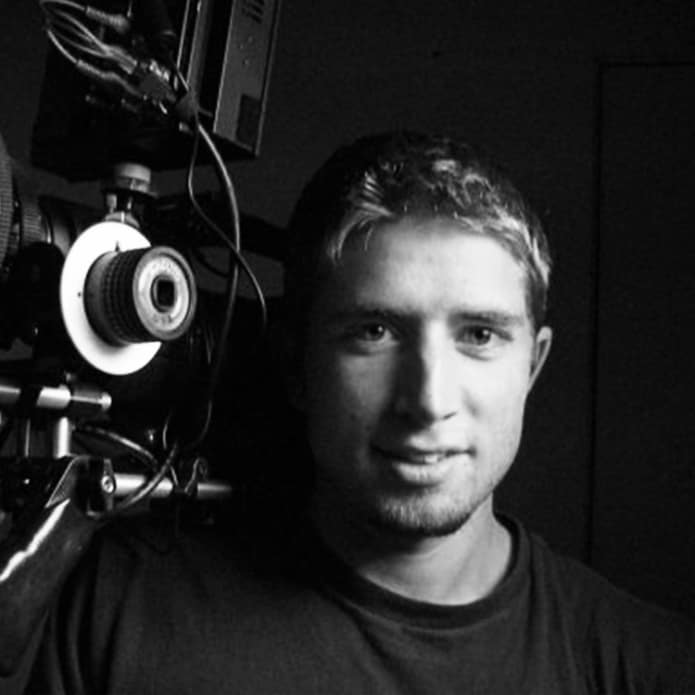 JOSH HARMSWORTH / DIRECTOR OF PHOTOGRAPHY
Josh has been working in film since 2005 working on various film projects.
In 2007 he joined the crew of his first feature film, The Seeker: The Dark is Rising with Fox Studios and Walden Media. During this film, he worked in the camera department.
He has since gone on to work as the Director of Photography on several independent feature films, The Land of Eb, The Umbrella, and most recently Midori in Hawaii.
Altogether Josh has over 12 film credits to his name as Director of Photography.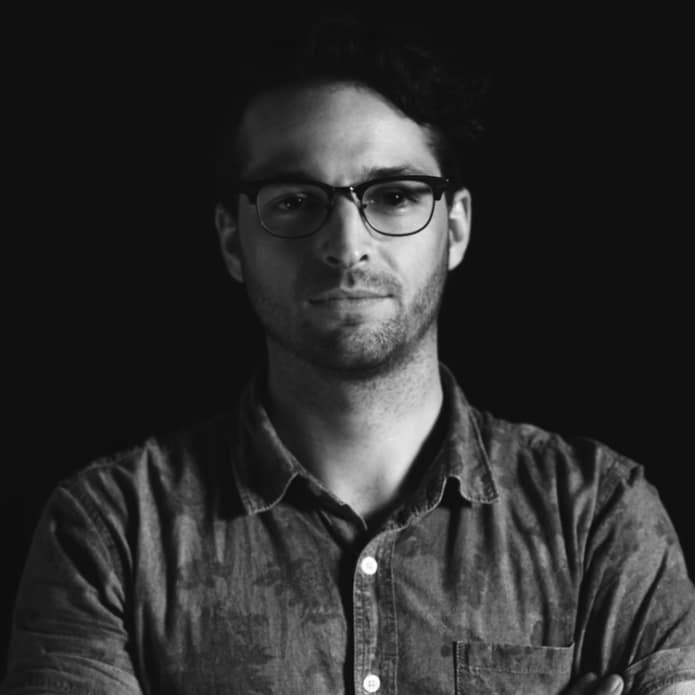 BRENDEN BELL / WRITER
Brenden has been involved with film since he joined The Initiative in 2011. He took our film course and then joined the internship which ran alongside our first feature, The Umbrella. 
He has been our resident writer ever since, creating several short films in the process. Over the last four years he's taught screen writing on our film course.
Brenden has crewed in several other areas as well. During The Umbrella he was our Script Supervisor, and most recently he produced one of our latest short films, Skipping Stones.
This is his first feature film as writer.

Out of the Woods is our second film as a production company; the first having secured an international distribution deal is, The Umbrella. 
The Umbrella Movie Trailer #2
Trailer for The Umbrella directed by Jason Solari. 
The Initiative Production Company - http://www.theinitiativepro.com/

Funding is always a risk when it comes to independent film. Without everything that is needed being provided by a backing studio, crowdfunding is the only way to get our films off the ground.
We want all our supporters to know the money raised is going towards the project and not to us.
Another risk is popularity and competition. There are more and more films being made each year and producing a film that stands out against the rest isn't easy. As a company we have a strong belief in marketing through social media and experience to back it up. We're confident we can make this movie happen. 

If you have any other questions about this project or who we are which has not been satisfactorily answered in this campaign, please don't hesitate to e-mail us and we will respond as soon as we can. Thank you so much for your support!
e-mail: info@theinitiativepro.com