My name is Audrey Evans and I'm the writer and director of Genesis — it will be my feature film debut as director. The bulk of my experience has been in film editing — I spent over 20 years working on features including Thelma & Louise, The Doors, Waterworld, What Women Want, and most recently, the upcoming Battle of the Sexes with Emma Stone and Steve Carell.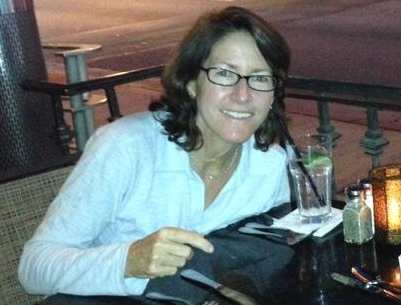 The editing room is fertile ground for learning about filmmaking.  From Day One of production on a film, the editorial crew gets to watch the dailies, work on the editor's cut, and then work closely with the director, and ultimately producers, to get the film to its Release Print.  Whether it's a poor performance, a lack of coverage or even too much coverage, many a film has been saved by skillful editing.
I cut my teeth at New Horizons Pictures, AKA, the Roger Corman School of Film, where I learned, among other things, how to make a feature film in one weekend. My experience at New Horizons taught me how to do it fast, economically, and with style. That's exactly how I see Genesis, a B movie with style.
Think Orange is the New Black meets Pulp Fiction meets Enter the Dragon.
Genesis is the story of the first woman to be giving birth by Parthenogenesis, the body's ability to reproduce without fertilization or outside stimulus. The woman is abducted by the world powers — all men — who are studying her to see how they can save their species from extinction. She's then liberated by a group of radical feminist lesbians led by Meredith Baxter's character, and taken to their colony which is at an abandoned Jewish resort in the Catskills. I won't go on, I don't want to spoil the rest!
We're asking for $95,000.00 to carry us through three, six day weeks of production in Los Angeles. We're doing it under the SAG Ultra Low Budget Agreement, which means everyone is agreeing to take a cut in pay in order to work on this project. The plan is to shoot in March subject to the availability of actors.
This production is a true collaboration that includes those of you who are kind enough to donate. We've designed the perks so that you can participate in the production in a variety of roles and help the actual shaping of the film itself. This is our movie!
Please join me, Meredith, Bob, Suzanne, and Dana in bringing this project to fruition. Thank you!
The Hollywood Reporter ran a piece about our project! Check it out:
http://www.hollywoodreporter.com/news/meredith-baxter-star-dystopian-dramedy-genesis-976816
Here is a link to an article in AfterEllen.com:
http://www.afterellen.com/movies/530153-genesis-future-mankind-woman
And this appeared in Curve:
http://www.curvemag.com/Curve-Magazine/TV/All-Star-Lesbian-Sci-Fi-Comedy-In-The-Works-1698