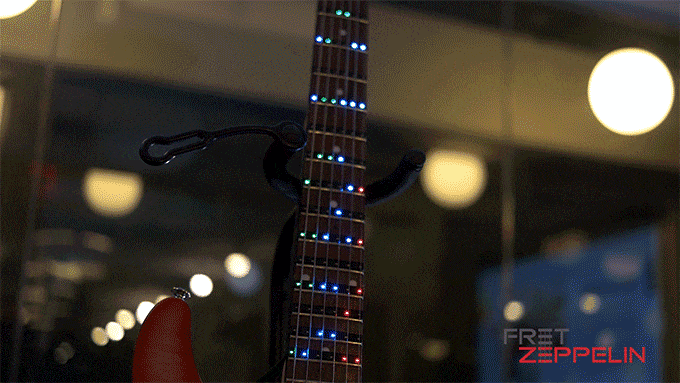 Now you can play songs intuitively, not just one note or chord at a time. Fret Zealot helps you to play through entire songs on the FIRST try! After you play a note, our app detects the sound and lights up where you put your fingers next. Pretty cool, right?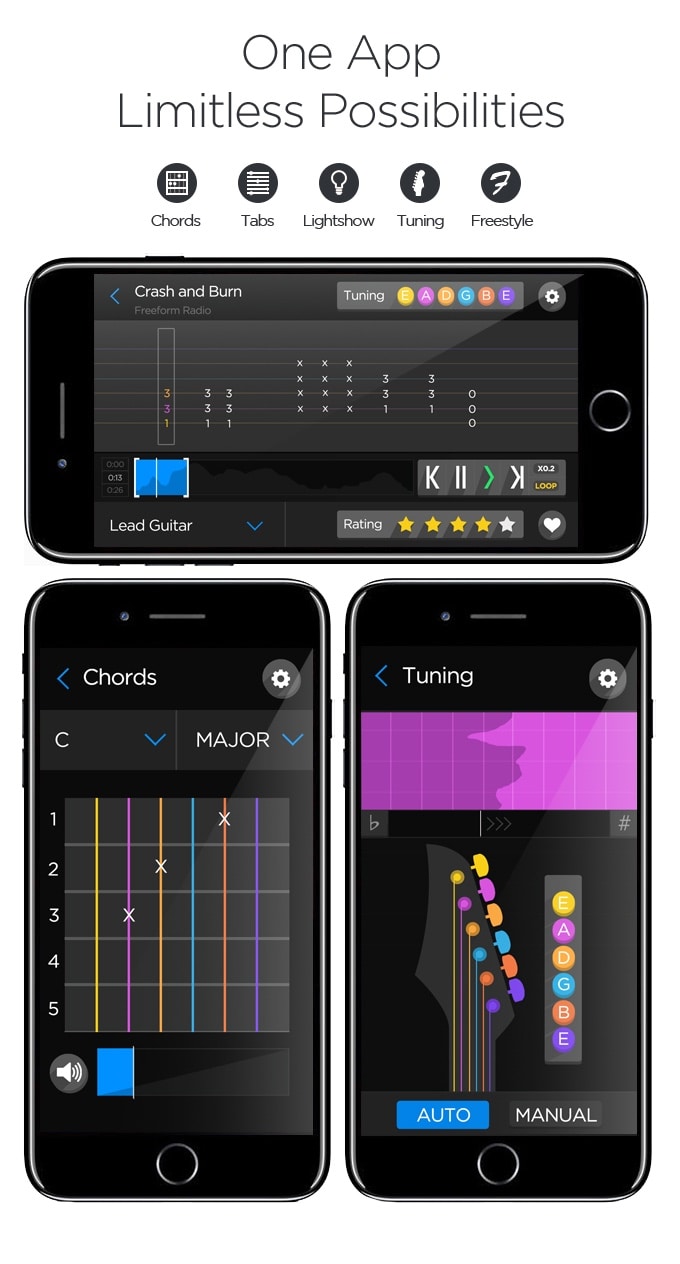 The Fret Zealot app introduces intuitive learning with an impressive suite of features that we'll continuously be improving to make the best guitar learning environment on the market! Coming soon for Android and iOS devices.
So what do first time users say?
"Crash and Burn" - Freeform Radio
Watch the amazing Fret Zealot light effects during the show!
The craft of guitar design and acoustics has been perfected for decades. Others before us have made guitars with LEDs built-in and the feedback is always the same: the guitars sound terrible. That's why we leave the guitars to the experts and created a product you can easily add to the guitar of your choosing. Fret Zealot is a subtle, yet powerful, addition to your favorite guitar so you sound great, look great, and play even better!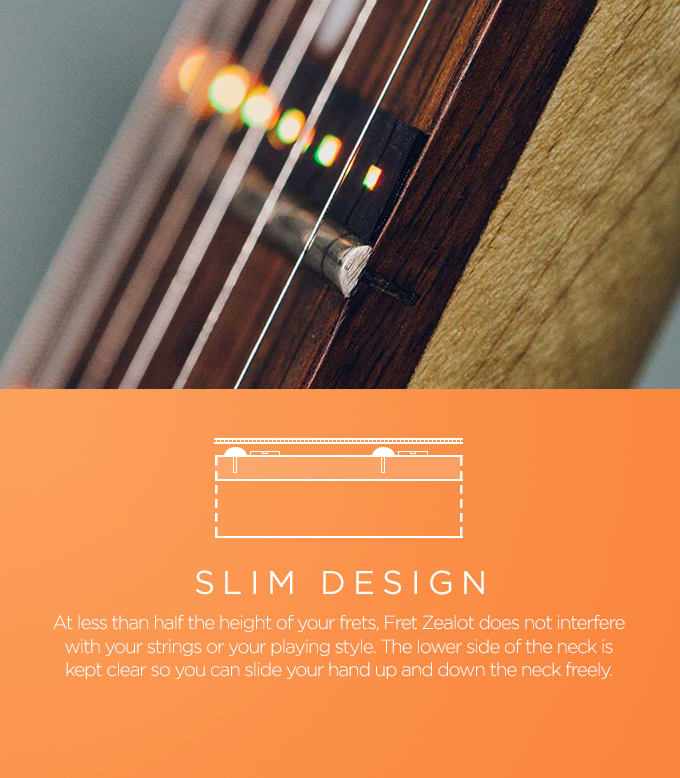 Universal to All Full-Size Guitars
Fret spacing is standardized based on tone, meaning the dimensions of Fret Zealot will work on any guitar you choose. Fender, Gibson, Ibanez, it's all the same to Fret Zealot!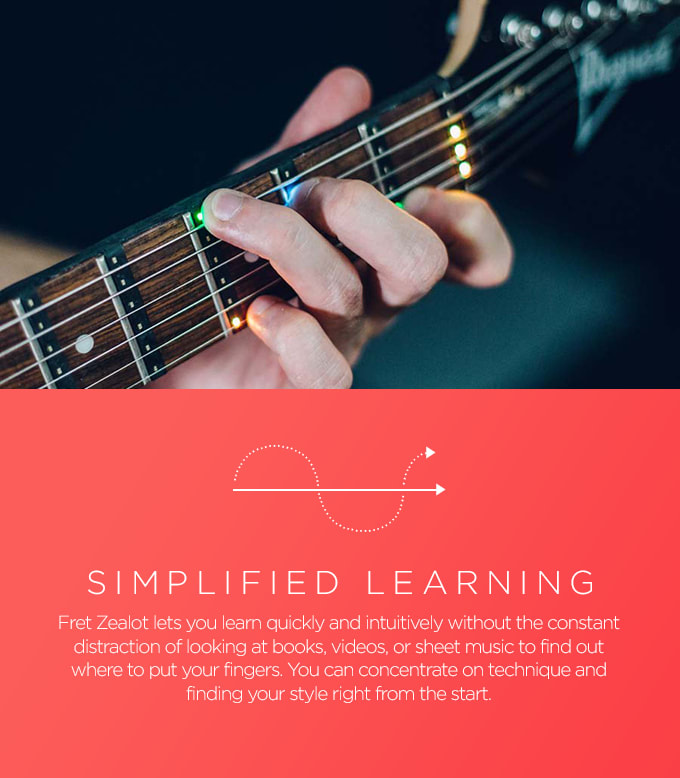 Perfect for all skill levels
Beginner
Start with basic songs, chords, and note displays.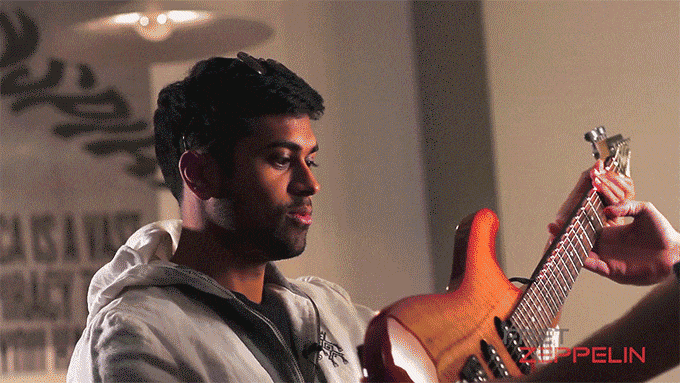 Intermediate
Learn key changes, improvisation, and more.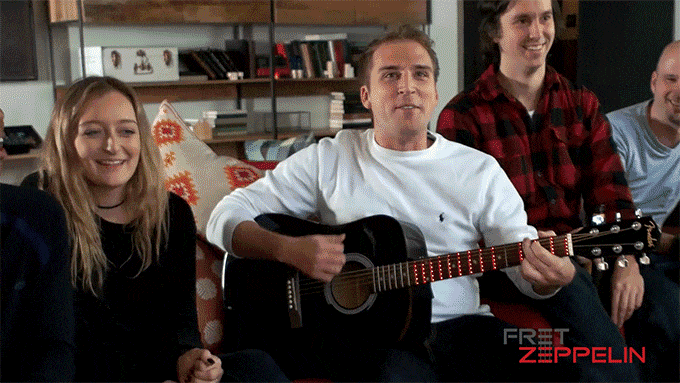 Advanced
Create new songs with custom tuning chord displays. Quickly learn transposition techniques.
...and of course, light shows for fun!
YEARS in the Making!

That's right, Fret Zealot has been in development for years! So what took so long? Very simply: LED technology. The circuits were tested and programmed in 2012, but the price of LEDs thin enough to be lower than a fret was astronomical. With 96 LEDs on each Fret Zealot, it adds up and would have been too expensive for retail sale.
Tech Specs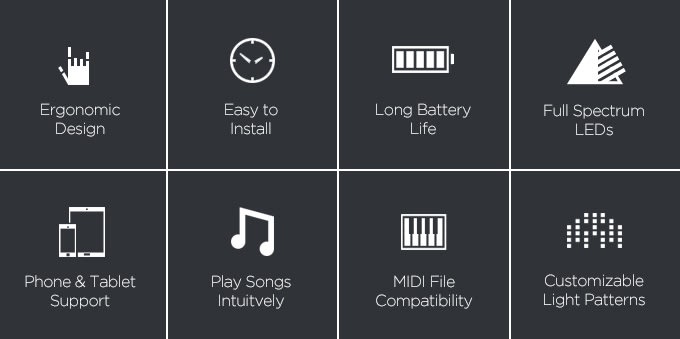 The people and teams behind Fret Zealot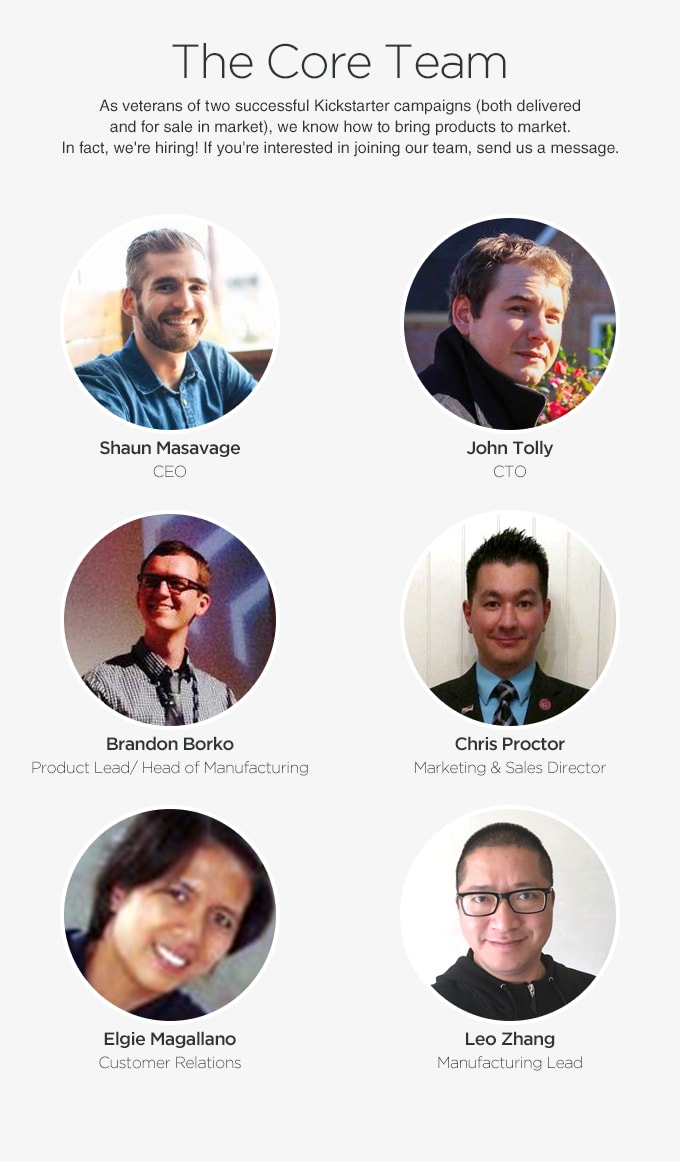 Testing- Felipe Melivilu, Pariss Yorker
Schedule