When the Child leaves the defined security zone, you receive an immediate alert on your Findster App, giving you the time and opportunity to react. If the connectivity between the two modules is lost, the last detected position is saved and you can revisit past locations making it easy to find where your loved one is. If this happens, the Findster ecosystem activates the alert mode and all other modules start searching for the lost Child. When they find it, they send its current location through the cloud to the Parent/Guardian's smartphone App.
Make sure you are everywhere.

Support Findster now and be one of the first to have it, at a very (very) limited special price. Once you get it, you can use it forever WITHOUT MONTHLY FEES!
 
A short term step for a long term peace of mind.



Features
Findster's Secret Sauce
The Child module was designed specifically to be comfortable when applied yet secure. This module includes a 
high-precision GPS system and a 3-axis accelerometer
 that enables the detection of whether the child fell! 
Innovative wireless communication technology
One of the Findster secrets is in its innovative wireless communication technology, used to establish communication between the child module and its guardian/parent module (or the child module and the Base Station).

Our proprietary wireless protocol allows you to obtain communication range of 0.62 miles (1 km) between both modules, thereby eliminating the need to send the coordinates through a cellular connection. In this way, we have removed the required monthly fees that are intrinsic to other GPS tracking systems on the market.

You can increase the range and capabilities 
of Findster.
 
The Findster ecosystem is composed of 5 components: 
- Parent/Guardian module
- Child module
- Portable charger
- Smartphone App (Android and iOS).
- Basestation (optional)
The Parent/Guardian module serves as a gateway between your smartphone and the module, enabling a long-range bi-directional communication between both. All the controls and displays of data are centralised in the Findster App. 
To increase the ubiquity and range of Findster you will be able to add a
 base station.
It can be placed in strategic points, expanding your connection area and protecting who you care about even when you're not home.
The basestation can be placed, for example, in your home, powering a communication range of 1.24 miles (​​2 km). The basestation wireless communication uses the same proprietary protocol of the child module. However, because it has no restrictions in terms of battery consumption or size, we were able to design a system with a range 2x greater than the wearable module.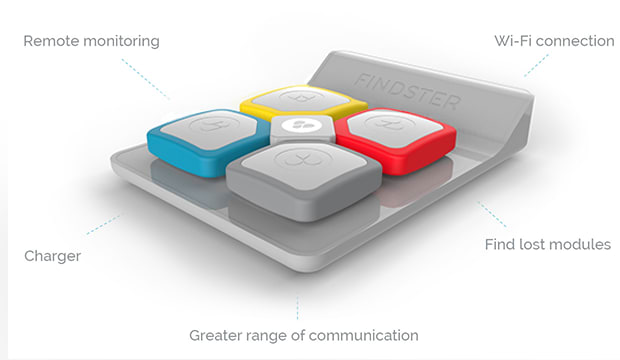 Imagine your workplace is far from your residence. As long as you have a base station at home, you can continuously track your child in your neighbourhood. Being away from home doesn't mean you can't be connected to those dearest to you.
And because each 
basestation has a wi-fi connection
, even if the child leaves your home's security zone, when approaching another basestation it is automatically re-connected with your smartphone through the Cloud—always guaranteeing your privacy. 
Only you and those who you have authorised can have access to data modules.
Technical Specifications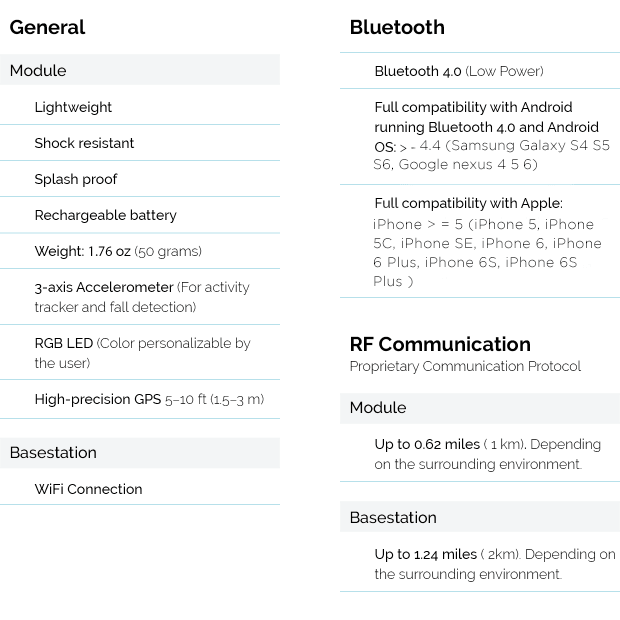 Dimensions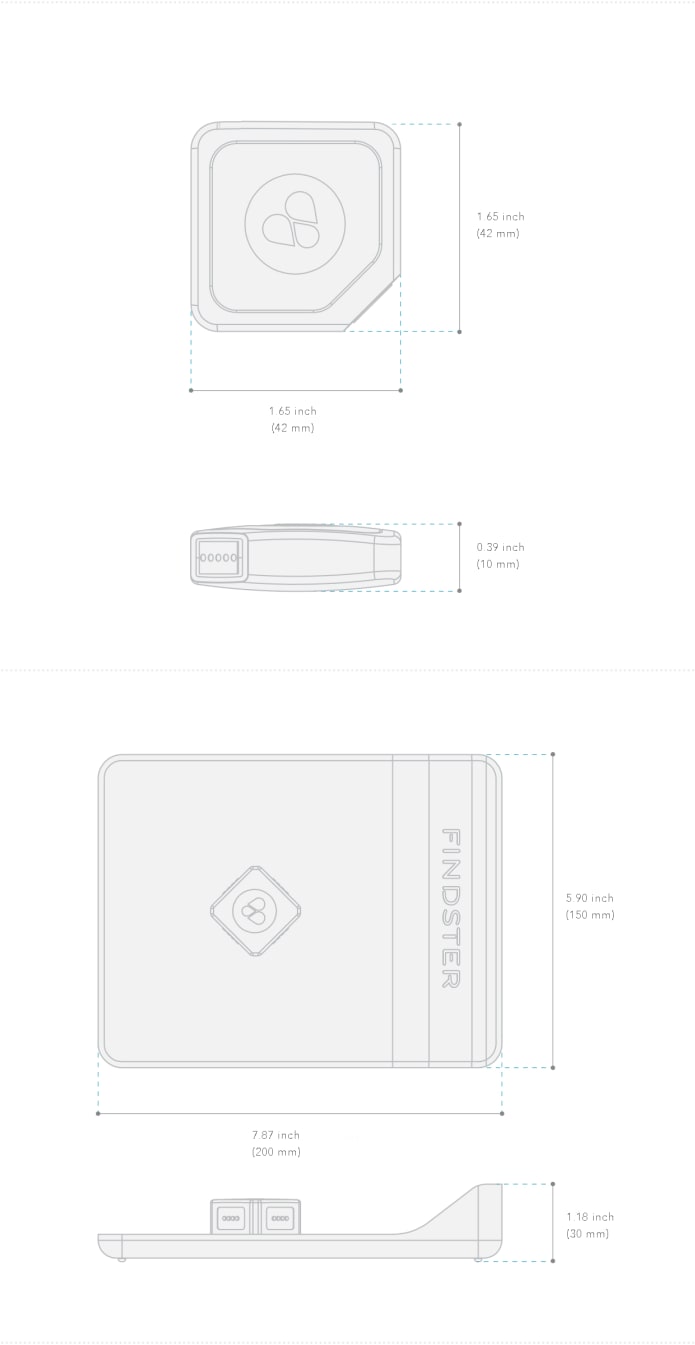 Software


Why we are different
Findster represents the next generation of GPS tracking systems, allowing a solution that combines the ubiquity of use without the need for monthly fees.
Why we need you
We have been working hard, and Findster is finally a fully functional prototype. Now we need your help to guarantee its mass production.

We're at the starting line, ready to begin. Support us and be the first to get one.
Join our project and share it with your family and friends.
Together we can go even further and take Findster to the next step.
 
Why should you help us? It's simple:
- Be the first to get one and benefit from a very special price
- Always be connected to the ones you love and guarantee their safety
- Be part of our history; let's do it together
Rewards

For a retailer package,  email us.
The Findster Team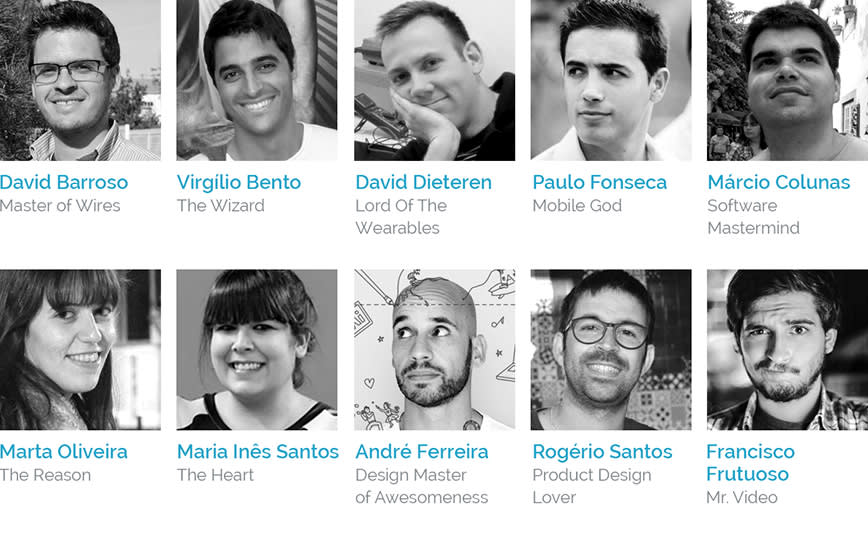 We don't solve problems. We prevent them. And we have a proven track record in this.

We are a multidisciplinary team with years of experience in engineering, design and physics.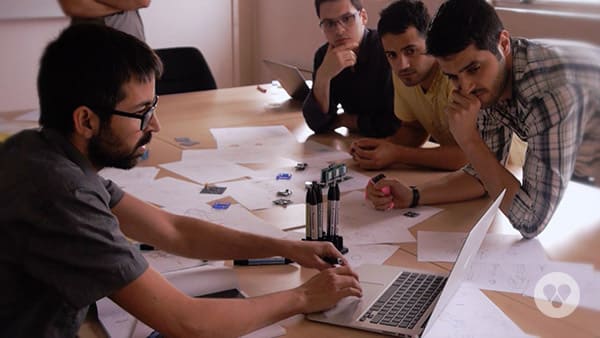 We came together with the sole purpose of creating and developing technologies that will improve your quality of life. Our goal is to bring security and peace of mind to everyone.
Findster is our way of doing it.
Risks and Challenges

Like any innovative project, the development of Findster presents some risks and several challenges. Over the past few months, the whole team has worked to ensure that none of the risks and challenges prevent us from a timely delivery of the system with the quality that our supporters deserve.

We worked with our supply chain to ensure that production will take place as scheduled. We have a fully functional prototype and we are currently working on the final version of the system.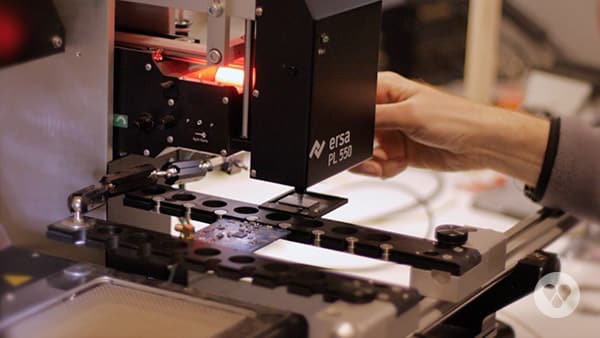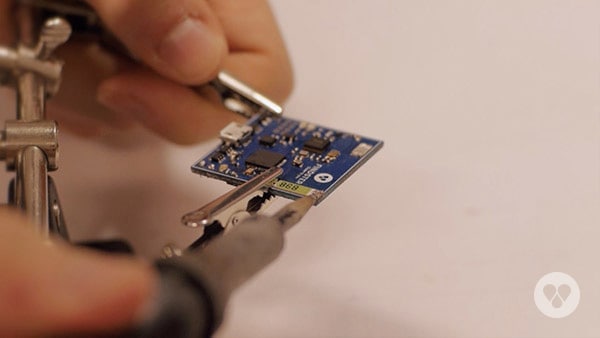 The Findster team has developed other innovative technologies that combine software with hardware. We have the manufacturing flow line prepared, as well as the protocols for testing and validation of various critical components of our system.
We are absolutely sure that – with your support – Findsters will become a reality in time and with the quality you deserve.
FAQ
1. How can I contribute to the campaign? 
Anyone can contribute. You just need to have a PayPal account to pay the perk. If you do not have a PayPal account but have a credit card, you can use the "Pay as guest" feature in PayPal.
For instructions on how to Pay as a Guest on PayPal, please visit:  How to Contribute via PayPal without a PayPal Account.
2. How many modules can be connected to the parent/owner's module simultaneously?
Up to 5 modules simultaneously.
3. What type of battery is used in the modules (rechargeable or replaceable)?
The Findster modules use rechargeable batteries. To recharge the battery module, simply connectthe module to a Findster Charger (included in the perk) or insert it into the basestation .
4. Can other unauthorised modules be connected to my kid's module?
Not unless they are explicitly allowed (monitoring group).
Other guardian modules could serve as a gateway for sending data to the web service, but only if there is authorization from the owner of these modules.
5. How is the connection established between Findsters? How does the guardian's module connect with the smartphone?
The pairing of the modules is made possible via the mobile application.
In the smartphone, you can see a list of compatible Findster modules and the desired module is selected using its identifier (name associated with the device), similarly to a Bluetooth connection. This connection only needs to be done once.
6. Why are two modules necessary?
The Findster's secret sauce is its proprietary RF technology that allows for two modules to communicate in a range of up to 1km. If we were using just one module to communicate with the smartphone – as a Bluetooth tracker does – then we would only be able to achieve 50m of communication range.
We weren't satisfied with that range, so we've developed our own technology. It adds an extra module to the system but enables us to communicate at a range of up to 1km.
7. What happens if the smartphone is too far from the guardian's module?
With Findster you will never be able to lose your guardian modules anywhere. What Findster does is it constantly monitors the distance between the smartphone and the guardian module. If this distance is greater than a preset threshold, an alert is posted on the smartphone.
8. When my kid is missing, will other Findster users be able to help?
Yes, because Findster has networking capabilities. A missing child can transmit its location anonymously using other Findsters. The information is relayed through our web service to its destiny.
9. What is the purpose of the basestation?
The basestation (BS) allows you to extend the coverage area of the Findster network. Since the base station does not have the same power and space constraints of the Findster modules, we were able to devise a more powerful version of our RF communication system.
Moreover, being Wi-Fi enabled, it establishes a link between the base station and all your Findster modules, even if you're outside of your home. So, once the BS is connected to the Internet, parents/guardians will be able to track their kids remotely.
The base station also serves as a charging dock for up to 4 modules simultaneously.
10. Is data privacy guaranteed?
Yes, the Findster system ensures that only authorized modules have access to the data exchanged between them.
11. Can I share access to my child module with other people I trust?
Yes. If the module is associated with an account, its owner can easily share access with other users and create a network of caregivers.
Check our complete FAQ here.