of living, breathing reasons why post-fire forests need to be saved from logging.  Rare black-backed woodpeckers, goshawks, deer, bears, butterflies, bugs –  a high diversity of animals (and plants) thrive in burned forests.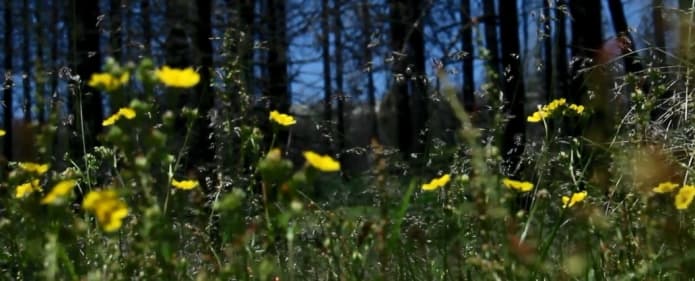 The film is action-packed – naturally! Field biologists hike for miles in search of rare woodpeckers and other wildlife. Their discoveries are presented with great gusto. Firefighters explain the best ways to keep people and back-country homes safe while keeping the wild – well – wild. Above all, the film will show communities on their journeys of discovery.
Meanwhile…the new sciences face old management methods – logging and clear-cutting. Thousands of acres are being logged – because they are not yet valued as gorgeous, important, and rich with life.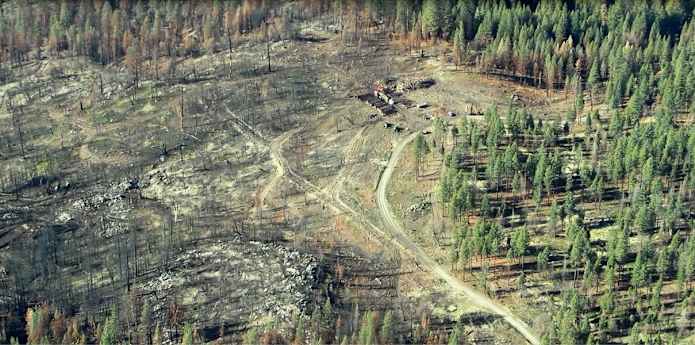 SEARCHING FOR GOLD SPOT is sponsored by From the Heart Productions. The search through forests will be done by firefighters, a team of field biologists working for the John Muir Project of Earth Island Institute, and other scientists.
Crowdfunding and creating a buzz will create one of the greatest chances we have to save these post-fire forests.  Our goal is $17,000. Please support the film and help us to save what we have left.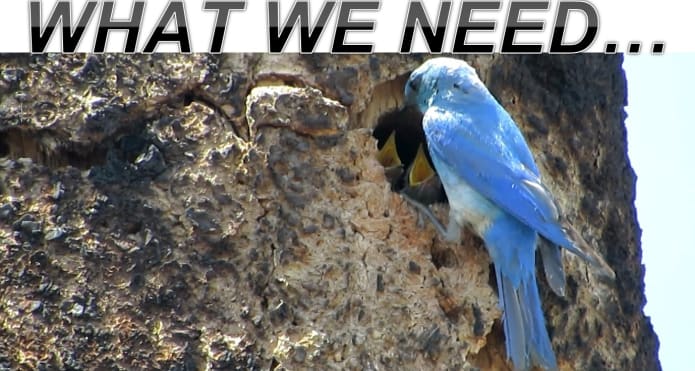 We need your help in creating the film and spreading the word. Our plan is to complete filming in 2016 – working in many parks and national forests.
In 2014 and 2015, partial support from Patagonia and the Sacramento Audubon Society (and clips from Wild Nature Institute and The Daily Conversation) allowed us to complete about half the filming. We worked in Yosemite and Lassen National Parks, and also in Stanislaus, Toiyabe, Inyo, and Plumas National Forests. We created a short visual summary.
What we raise for 2016 will support filming in planned locations: Tahoe, Sierra, Sequoia, Stanislaus and El Dorado National Forests, and Sequoia/Kings Canyon National Park. We plan to follow the teams of field biologists at work in forests. Then we'll interview firefighters and fire ecologists. 
Once the filming is done, we'll leap into production mode.  Editing and sound work will shape and reshape our rough-cut of SEARCHING FOR GOLD SPOT (25-30 minutes). Finally, we will take the film to festivals and community venues. Here's a closer look at our budget:
Assisting us with SEARCHING FOR GOLD SPOT comes with benefits!  In exchange for your support, we will send you a Thank-You package to celebrate and value the post-fire forests and the many lives that depend on them. A keychain, a download, a calendar, a still from the film (in a hand-printed card with a personal poem) – we have many ways to show our appreciation.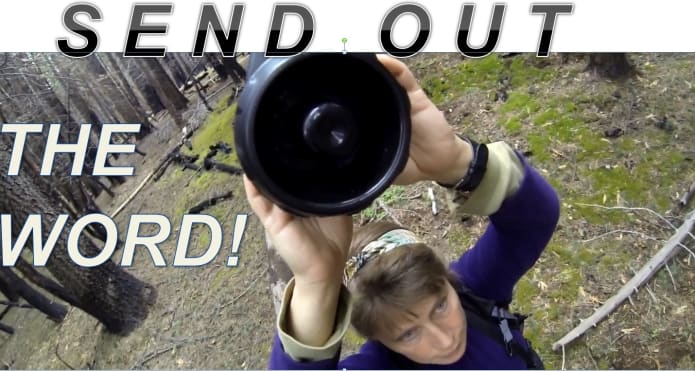 If you are pleased with our plans and cannot contribute funds, please do send out the word about our work. Facebook, Pinterest, Twitter – all positive words count towards making SEARCHING FOR GOLD SPOT the best film that we can make.
All the funds we raise will go straight into filming, field work, production and screening.  If we achieve part of our funding goals, the filming, field work, and a visual update (an on-line film about 8 minutes in length) will be completed.
We're biologists and writers – and we've recently learned about filming forest life by being very quiet! We work on wildlife surveys and rescues. Maya has worked all over California, has written for award-winning films including one about sea turtles in India: http://sawfish.saveourseas.com/projects/turtle_diaries/the_turtle_diaries_video_clip_1_olive_ridleys, and recently wrote about pioneers of the post-fire-forests.  Anjali, her sister, made our SEARCHING FOR GOLD SPOT trailer. 
Kim has surveyed and rescued wildlife all over California and has served in the California Department of Fish and Wildlife.
Christy worked for California State Parks and is now outreach coordinator for the John Muir Project of Earth Island Institute (EII). She recently wrote about how-a-walk-in-a-burned-forest-turned-a-nine-year-old-into-a-birder.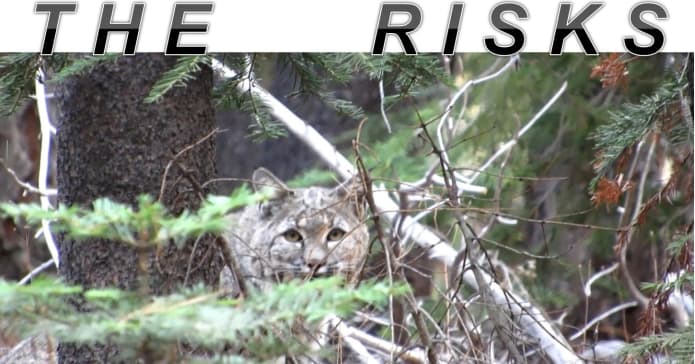 The back-country is wonderfully wild – if it has not been logged. For safety, team members will plan to be together or in close radio contact during the field work and filming efforts. We will film at safe distances. We will stay quiet and leave little trace of our presence: our footprints.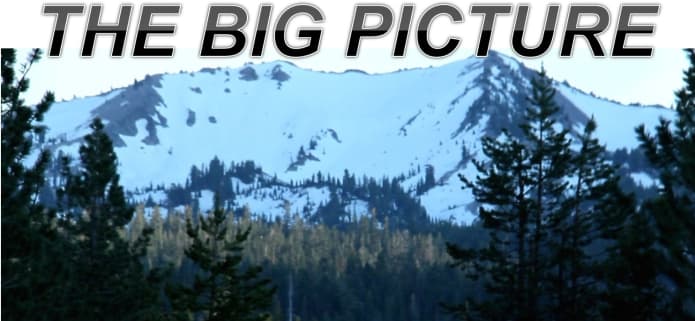 Woodpeckers, bears, mountain lions, deer, fishers (that look like small wolverines), wildflowers, seedlings by the thousand –  all thriving in 
burned
forests!
 Who knew the wild could make such a rapid comeback just a few seasons after wildfire? 
We plan to film more
amazing transformations
 in 2016.   It's time to show everyone.  
80,000 acres of post-fire forests (national forests and other public lands) are being logged in the Sierra Nevada right now –  that's an area the size of 80,000 football fields (without the end zones). That's just one set of logging projects. More are being planned.

Public lands are ours to save, enjoy and cherish. Beyond being a film, SEARCHING FOR GOLD SPOT will be a community effort from start to finish. We're delighted to get started.