(2015/6/12 updated)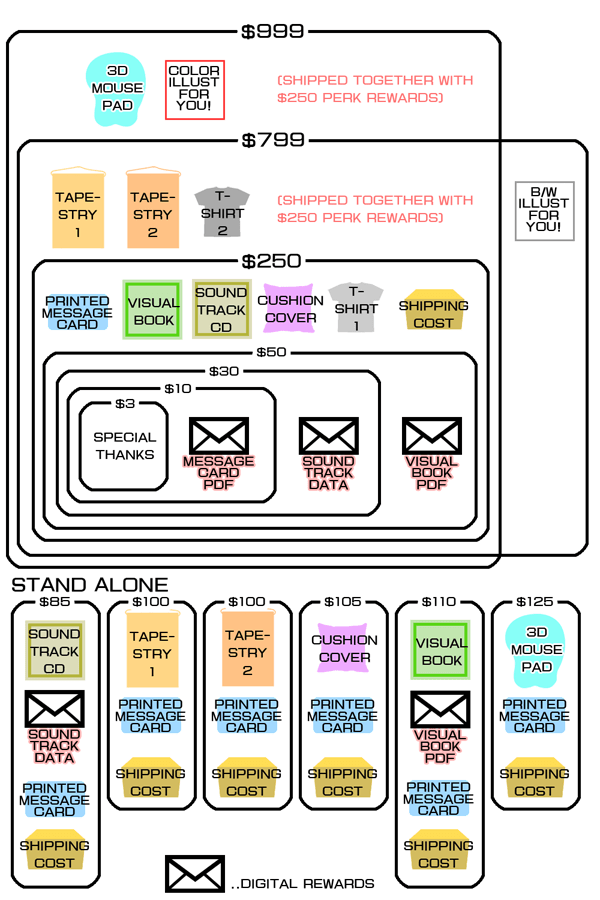 Lifewonders is a small Japanese company founded in 2014 to provide digital entertainment for LGBT people, starting with mobile games. 
If this is your first time hearing about us, we appreciate your interest! If you're already familiar with us, thank you so much for your continued support. 
Our first title is an app aimed at gay men titled Shoukan Yuusha to F-kei Kareshi, which is currently on the Japanese App Store and Google Play. 
In this homage to classic JRPGs, you play as a male hero who is summoned to the fantasy world of Midearth to save it from a demon king.
As if your hands aren't full enough, you'll also be forming bonds and falling in love with characters such as a fierce horned ogre, a monk skilled in magic, a rough Adventurer's Guild master, and a dragon in the form of a man (all male characters!).  
For more information, please head to the official website. http://f-kare.jp/?lang=en
While our current project was developed with the goal of targeting the specific demographic of gay men, we hope to expand our projects to appeal to players of every sex, gender, and sexual orientation.
We want to release products that we can be proud of, and that entertain as many people as possible!
This project's success will show that there are many players who are looking for different kinds of romantic relationships in their video games. 
We believe that more and more startups in digital media such as comics and games that include various kinds of romantic relationships will only enrich video game culture. 
In addition, it is also one of our major goals to see more LGBT and ally developers in digital media. 
From genres such as RPGs, adventure games, visual novels, action games, and shoot 'em ups, to media such as novels, comics, and art books… We hope to see all these and more delivered to as many people as possible. 
/For our friends in Japan
初めての方は、初めまして。既にご存じの方は、いつもありがとうございます。
我々は2014年に設立され、アプリゲームをはじめとするLGBT向けデジタルエンターテイメントの製作・販売事業を行っているライフワンダーズという日本の小さな会社です。
現在、弊社では日本のApp StoreおよびGoogle Playにて『召喚勇者とF系彼氏』という男性ゲイ向けのファンタジーゲーム作品の日本語アプリゲームを販売しております。
ファンタジー世界に召喚された男の勇者が、角の生えたオーガ族や法術を操る修道僧、冒険者ギルドの渋いマスターやドラゴンの化身(全て男性キャラです!)と恋の絆を育み、ついでに魔王を倒して世界も救ってしまう…というJRPGをオマージュした作品となっております。詳しくは、公式ウェブサイトをご覧ください。http://f-kare.jp
弊社事業の展開は現在、ある程度の規模のマーケットが既に存在する、男性ゲイ向けコンテンツの展開に留まっておりますが、少しずつ事業を拡張し、あらゆる性別・性自認・性指向のプレイヤーが自分らしく楽しめ、そして何よりも娯楽作品として面白い!と自分たちが胸を張って送り出せる作品を作りたいと考えております。
この事業が成功し、「多様な恋愛関係を実現できることを求めているゲームプレイヤーは大勢いるのだ」という事が証明できたとき、より多くのコミック・ゲームをはじめとしたデジタル作品の開発会社・個人はより多様な恋愛関係を積極的に導入するようになり、ゲーム文化はもっともっと豊かになるのではないかと考えております。
また、LGBTおよびそのAlly(支援者)であるコンテンツ製作者が活躍できる舞台を増やす事も弊社の大きな目標の一つです。
RPG、ADV、ノベル、ACT、STG。そしてコミック、ノベル、画集、立体…といった、多様なジャンル、多様な媒体の作品をより多くの方に届けられるようになりたいと考えております。

We believe in order to reach this goal, we must release our game not only in our home country of Japan, but to the rest of the world, as well. 
First, we announced that production had started on the English version of Fantastic Boyfriends: Legends of Midearth on our social media channels.
We received many comments and kind words of encouragement… However, due to insufficient development funds, work on the English version has not progressed at a favorable speed.
In order to get the English version out as fast as possible, we have decided to start an Indiegogo project to raise the necessary funds. 
If you have any comments, questions, or suggestions, we would love to hear from you! 
This campaign is set to fixed funding. In the case that we do not reach our goal, all backers will be refunded. Even if we should not reach our goal, we will continue to develop Fantastic Boyfriends. However, it may take additional time because our 
funding will be dependent on the success of our other projects.

/For our friends in Japan
上記の目標を達成する為には、当社が設立された日本国内だけではなく、国外へ向けて発信していくことが必要不可欠と考えており、まずは英語版『F彼』であるFantastic Boyfriends:Legends of Midearth(以下、FB)の製作開始をアナウンスしました。
これについてたくさん、応援のメッセージを頂いております…が、開発費が不足している為、なかなか英語版の開発スピードを上げられずにいます。
今回、FBの開発費へのご支援を募る為、indiegogoにてプロジェクトを立ち上げることと致しました。本プロジェクトが成功すれば、FBの開発スピードを上げる事が出来ます!
もし弊社の理念にご共感・ご賛同して頂けるようであれば、是非、ご支援を検討頂ければ幸いです。
本キャンペーンはfixed fundingとなっており、不成立の場合、返却されます。不成立の場合でも英語版の開発は続けますが、別プロジェクトの利益で予算を確保しながらとなるため、成立の場合よりもリリースが遅くなる場合があります。

If our project is fully funded, we will release up to version 2.0.0 of Fantastic Boyfriends (newer versions currently undecided), which includes:
- Making the app compatible with non-Japanese mobile environments and associated testing 
- Testing on iOS and Android devices 
- Translating over 400,000 characters of narration and dialogue from Japanese to English
- Advertising and public relations for the English version
/For our friends in Japan
本プロジェクトが成立した場合、集めた資金は全て、FB(バージョン2.0.0まで。それ以降に追加された新シナリオの英語版製作は含まれません)開発を目的として、
「非日本語モバイル環境で動作するアプリケーションの開発費およびテスター作業費」
「テスト用iOS/Android端末機材の購入費」
「400字詰め原稿用紙1千枚を超える、日本語シナリオの翻訳費」
「日本国外でのウェブ宣伝・広報費」
に使います。

We have a number of rewards prepared to thank you for your support should you choose to back our project. 
We hope you see something you like! 
/For our friends in Japan
ささやかながら、本プロジェクトへご支援頂いた方への感謝を込めて、お礼の品をご用意しております。
お気に召すものがございましたら幸いです。

・We will strive to release the English version in as many countries as possible, but please keep in mind that if the the game is rejected by Apple or Google Play, it may not be sold on that country's App Store or Google Play service. It may also be possible that even if you support the game, it can not be released in your country. In addition, certain elements of the game (such as illustrations and text) may be different depending on the store due to regional regulations.
・Support will be limited to all current devices at the time of release. This includes the iPhone 5, 5s, 6, 6 Plus and a few types of devices with Android, so please be aware that your device may not be compatible. 
If you are interested in backing our project, please check out the rewards!
Update: The prologue of Fantastic Boyfriends will be released as a free download with additional chapters available to purchase. Please be aware that paid chapters are not included in any of the campaign perks. Thank you for your understanding.
/For our friends in Japan
・英語版について、出来るだけ多くの国のAppStoreおよびGoogle Playにて販売を行いたいと考えておりますが 完成後に各国Apple・Google Playのリリース審査で却下された場合、その国のストアでは販売出来ません。 従って、支援頂いた方のお住まいの国でリリース出来ない可能性があります。 また、審査により、アプリ内の一部表現(イラスト・文章など)について各ストア間で違いが発生する場合がございます。
・リリース当初は、弊社にて動作保証される端末の数が限定される見込みです。 具体的には、iPhone 5, 5S, 6, 6Plusと、android端末数台程度となる予定ですので お使いの端末が保証対象外となる場合があります。

 本プロジェクトへのバックを行って頂ける場合、上記をリスクとして予めご了承ください。