Communication doesn't get much easier than voice. So just say "OK Security, I'm leaving," and your system will switch to "away" mode. The Camera Base Station processes security commands itself to ensure secure operation even if Internet access is down.
We wanted your whole home to be that easy, so we also worked with Amazon to integrate Alexa right into the Camera Base Station, with three microphones and an omnidirectional speaker. You can ask questions, play music*, check the weather – just like any Alexa device.
*Amazon music services planned in 2018.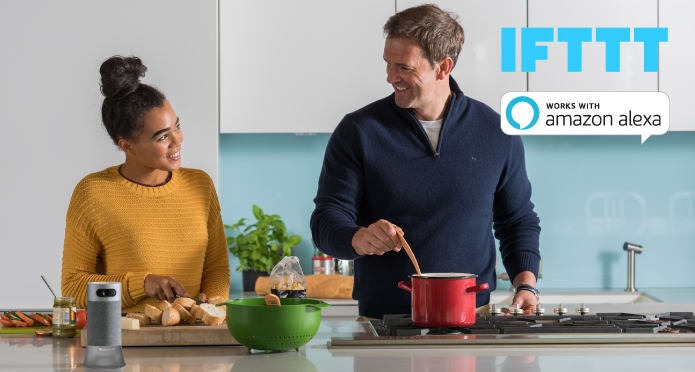 One of our core beliefs:  A smart home should be easy to manage from one system. That's why we've got big plans for software upgrades that will keep adding to what you can do.
For launch, we're excited about all the things you can do with Amazon Alexa, IFTTT, and Z-Wave Plus*. For instance, Z-Wave Plus will let you control compatible lights, and it's part of how your system can create the sounds and lights of a busy home to deter intruders.
*Functionality expected in 2018.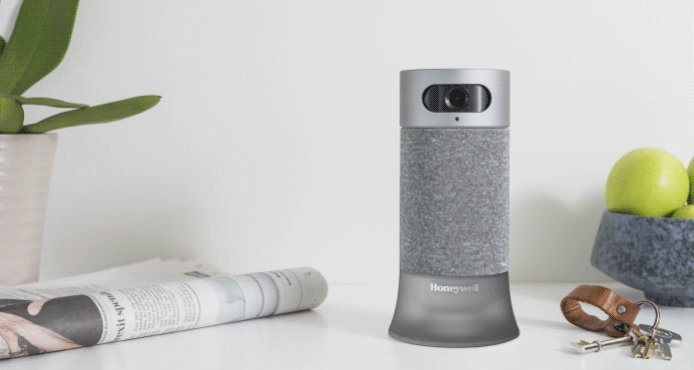 We're also planning services as another way to make your home smarter. For example, your system comes with 72 hours of free cloud storage to save video alerts, and if you need more time, you can extend it with StoragePlus. Just sign up in the app. And we've got many more services to come.

Accessories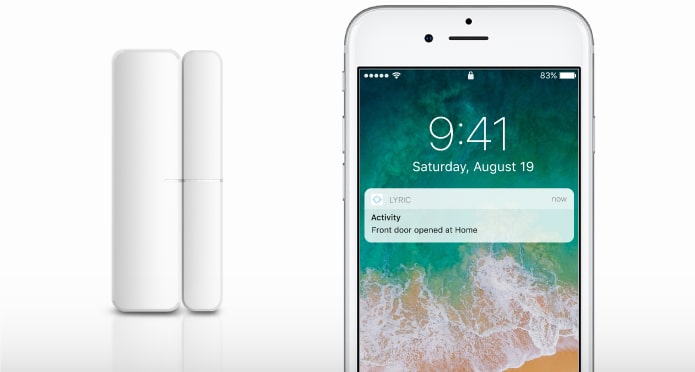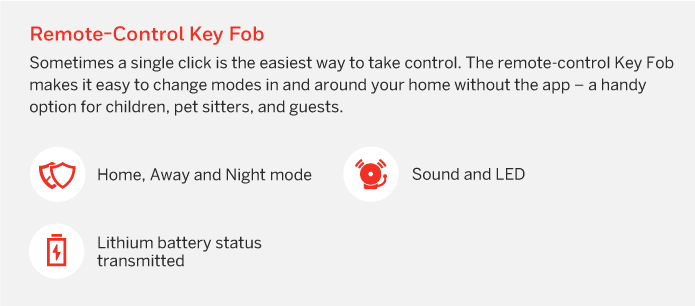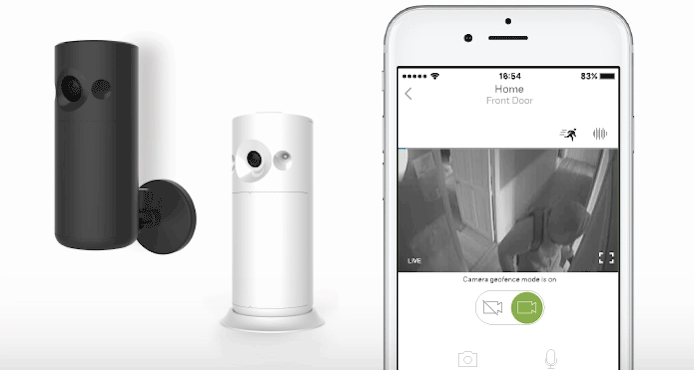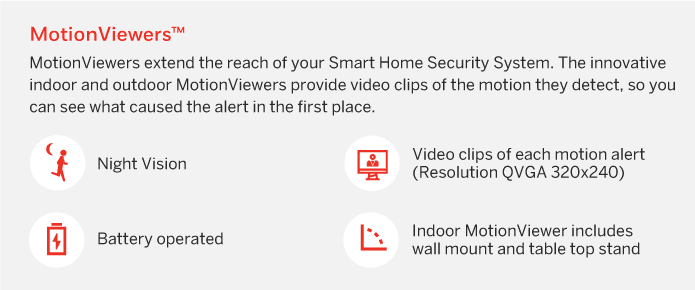 You can easily manage your Smart Home Security System and other Honeywell connected devices from one place with the Lyric App. Available for Android and iOS.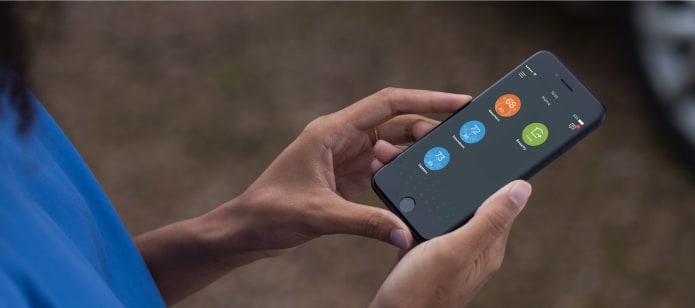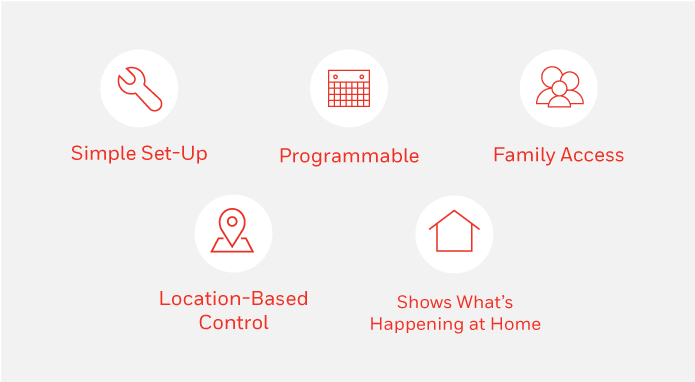 How Honeywell Smart Home Security is Different from Other Security Systems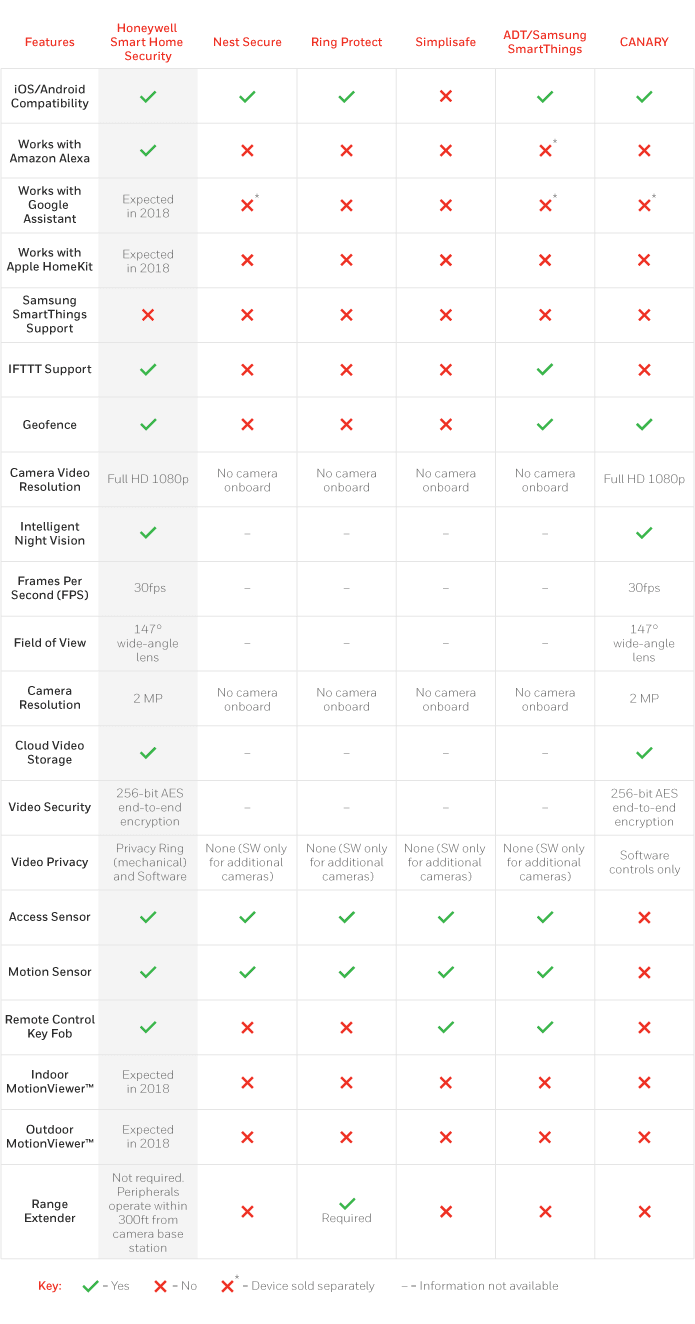 # Please see footer for registered trademark recognition.

Why Indiegogo for a Honeywell Launch?
At Honeywell, we know the connection to our customers is the real power behind our technology. That's why we've chosen to debut our Smart Home Security System on Indiegogo. It means we can communicate with you directly, listening and learning so we can make a better product for everyone.
We want to continue adding helpful features to our system for years to come. That's why we're not just looking for customers – we're seeking collaborators. More than owning the latest in connected technology, your feedback will play a key role in deciding the system's future functionality.

Meet the Team
Honeywell is a great community of more than 131,000 people. But we want to recognize and introduce you to the core teams who have worked hard to bring this idea to life. Everyone you see here wants you to love this system as much as they do.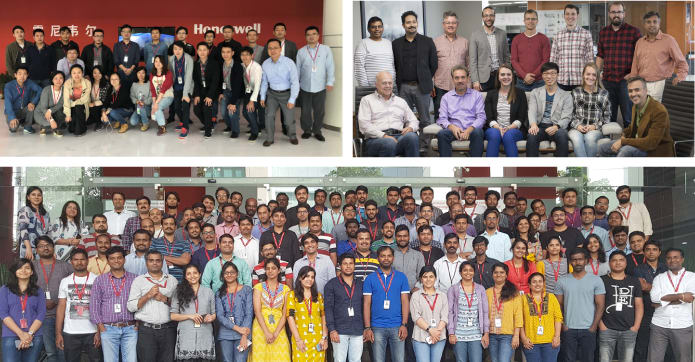 Camera Base Station Technical Specifications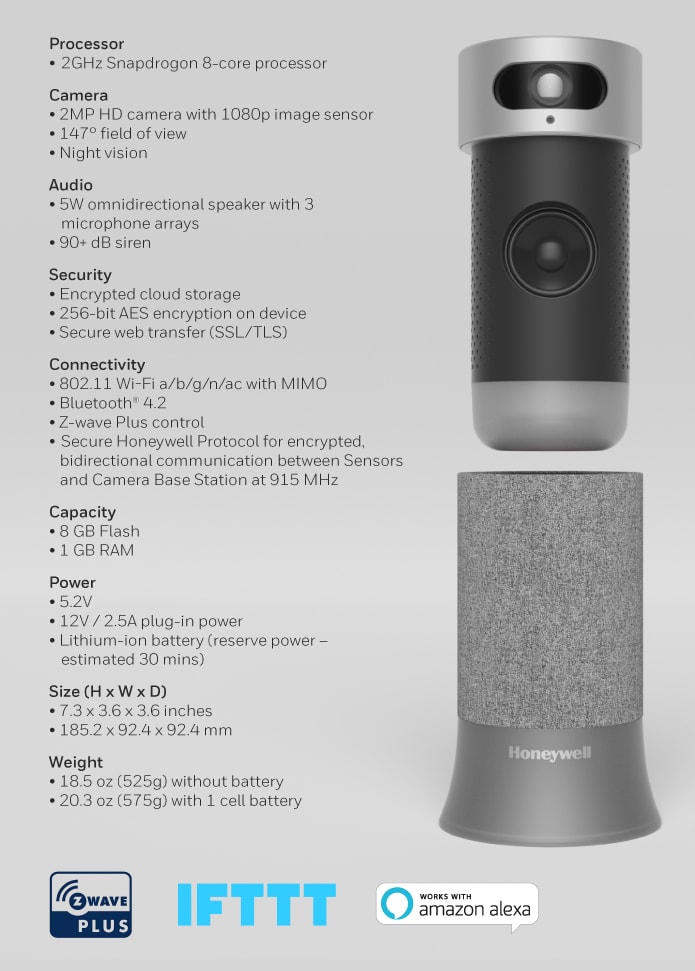 Timeline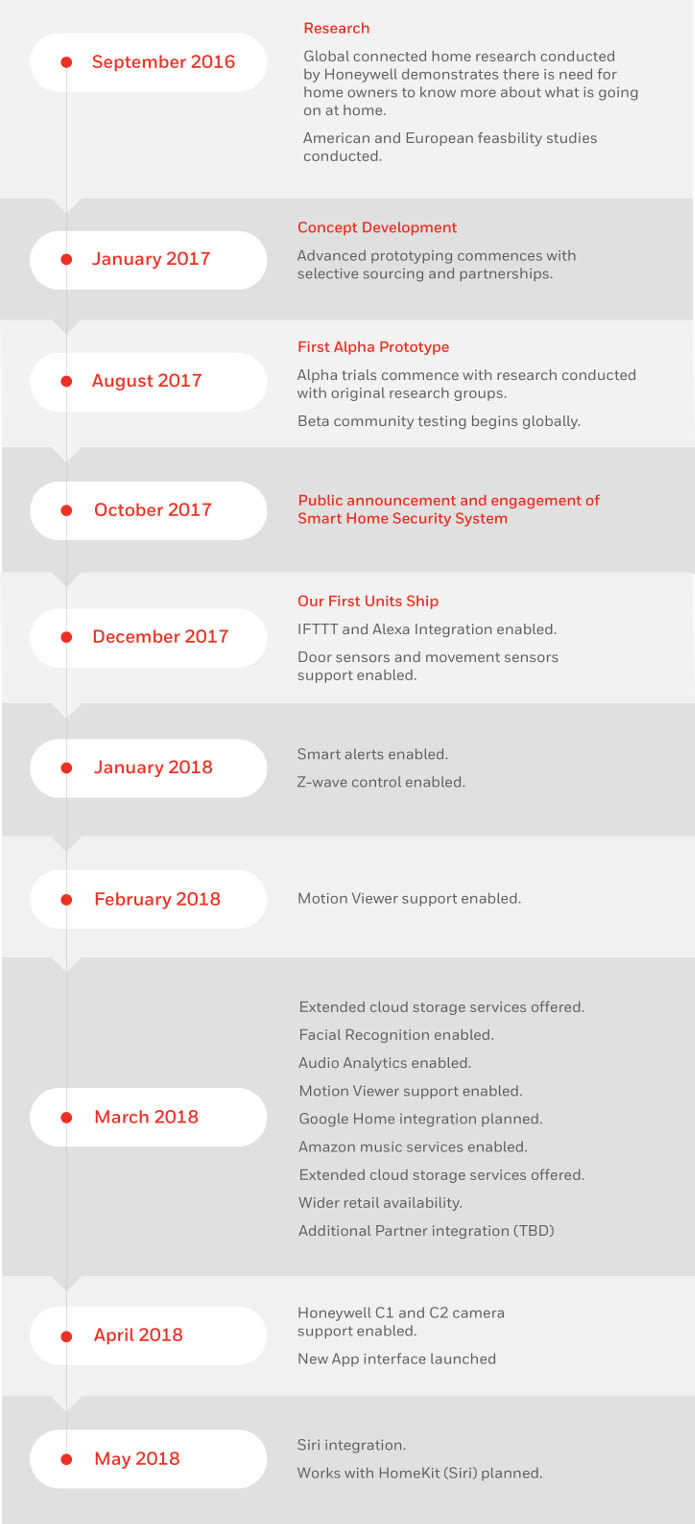 FAQs
You've read this far, which means there's probably even more you want to know about our all-in-one, self-installed and self-monitored Smart Home Security System. Here are some answers to the most popular questions we've been asked: 
1. What makes your product different from all the other security products out there?
Simply that it's much more than a security product – it's an all-in-one awareness and home-integration system. For the first time ever, it combines everything in one place, including an HD camera, voice assistant, and an app that gives you control of your smart technology and helps you see what's happening at home.
2. All that technology must be complicated – is it really that easy to use?
Like everything we do, we've designed this new system with one person in mind – you. It's your choice:  Take control when you want it, or just let the system adapt as you come and go, and alert you when necessary. Simply take it out of the box, switch it on, and follow the easy installation instructions on the app. And if you do have questions, our support guides will be glad to help you connect to greater awareness.
3. What's the big deal with facial recognition? What does it do?
Teach your base station to recognize family and friends who should be there – so that it will notice strangers who shouldn't. (We expect this to be available in 2018, though there may be legal restrictions on how it's used in some places, such as Illinois.)
4. Do I need a new system if I move?
The beauty of your Smart Home Security system is that it grows with you and your home – wherever that is. Renting a small studio? Perfect fit. Large family home? Can do. Just add sensors where you need them and you'll be able to know what's happening around your home. And when it's time to move – it simply packs up and goes with you.
    
5. How reliable is the technology?
Let's put it this way:  At Honeywell, we've been inventing ways to keep people comfortable and safe for more than a century – it's at the core of what we do. The result? Trusted technology that can help you keep an eye on your home and your family. It's certainly the system we want in our own homes. 
Products and services may differ from final product supplied. Product imagery is used for illustrative purposes and where possible every effort has been made to ensure the products depicted align with current product development.
#
Google Assistant is a Trademark of Google Inc. 
Amazon, Alexa and all related logos are trademarks of Amazon.com, Inc. or its affiliates.
Nest Secure is a Trademark of Nest Labs Inc.
Ring Protect is a Trademark of Bot Home Automation, Inc.
Simplisafe is a Trademark of Simplisafe, Inc.
ADT is a Trademark of ADT Security Services, Inc.
SmartThings is a Trademark of Samsung, Inc.
Canary is a Trademark of Canary Connect, Inc.