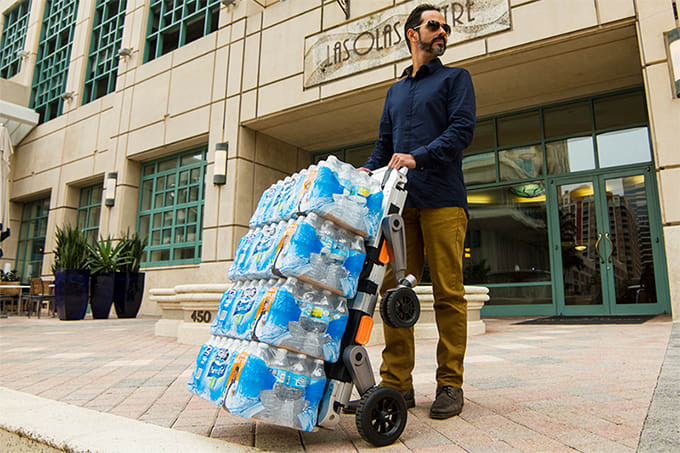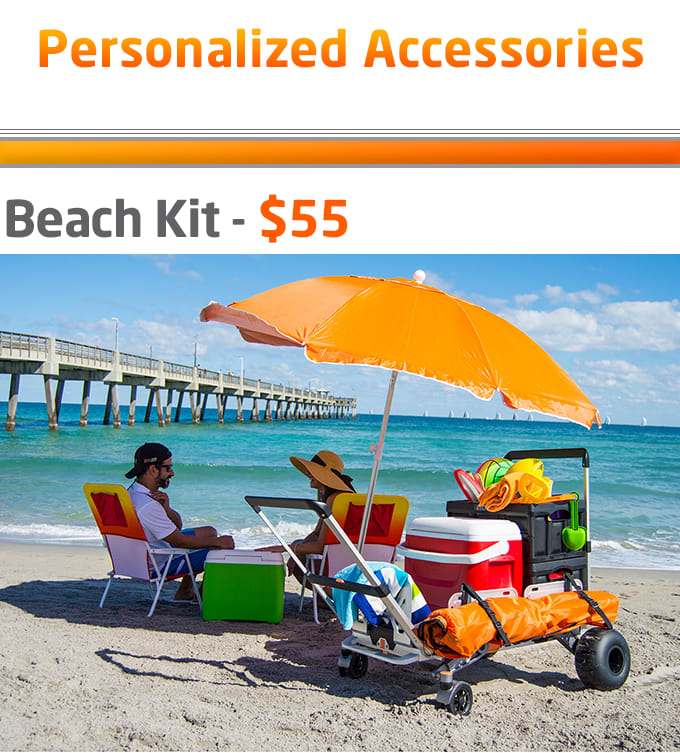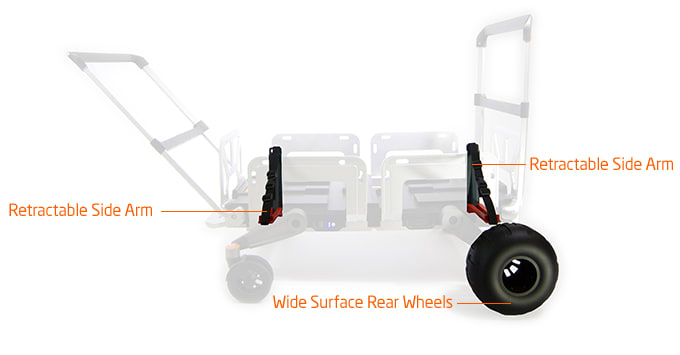 Easy Rollin' on Sand and Snow
10 inch wide surface beach wheels are wider and rounder to maximize surface contact allowing you to roll your EROVR with ease in both sand and snow. 
The two retractable side arms are perfect for hauling extra cargo like umbrellas and folding chairs.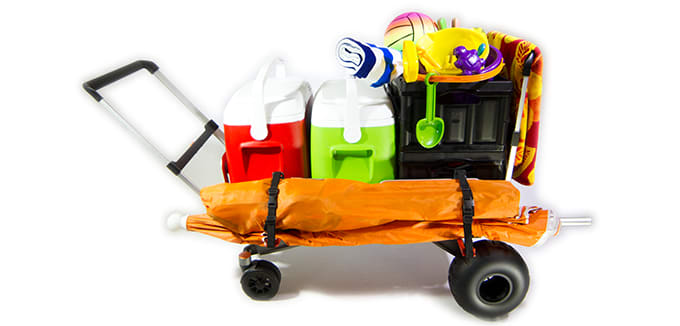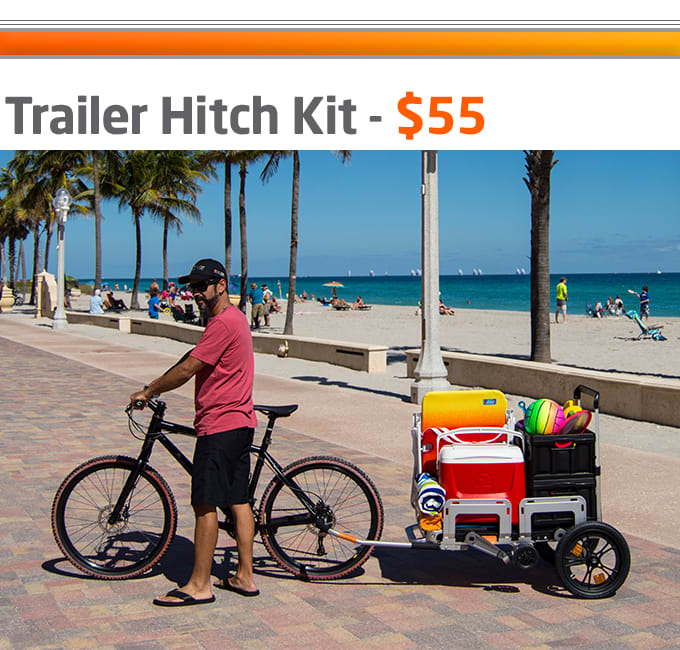 Transform Your EROVR into a Mobile Bike Trailer!

Connect your EROVR to your bike with our custom extension arm and 16 inch rear wheels. Perfect for picnics in the park, beach days, or a quick trip to the grocery store, the EROVR Trailer Hitch Kit allows you to easily haul all the gear and supplies you need for your next adventure. 

*Weight capacity 125 lbs.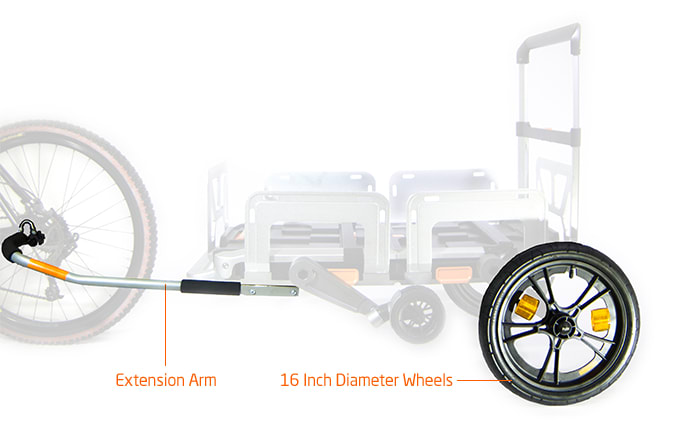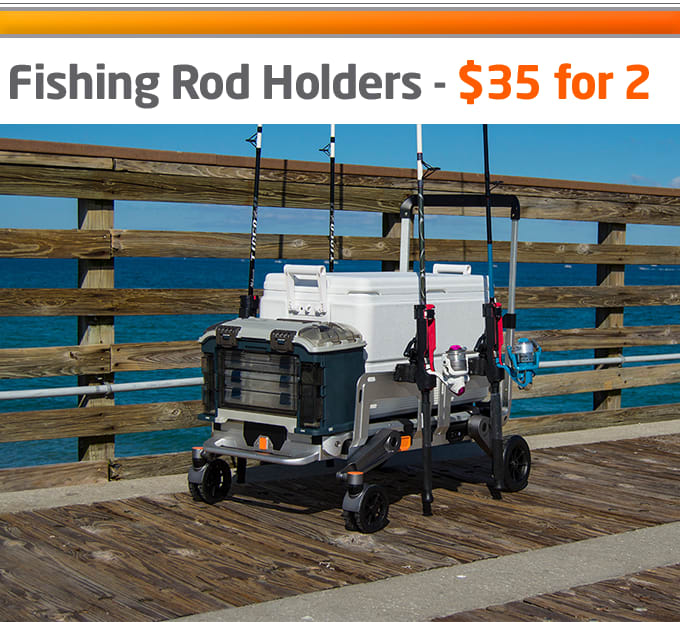 Fishing Trips Without All of the Trips to the Car...
Give your arms a rest and let EROVR carry your tackle box, cooler, fishing rods, nets, buckets, chairs, and towels. Attach the Fishing Rod Holders to the EROVR side panels to keep your rods upright and secure.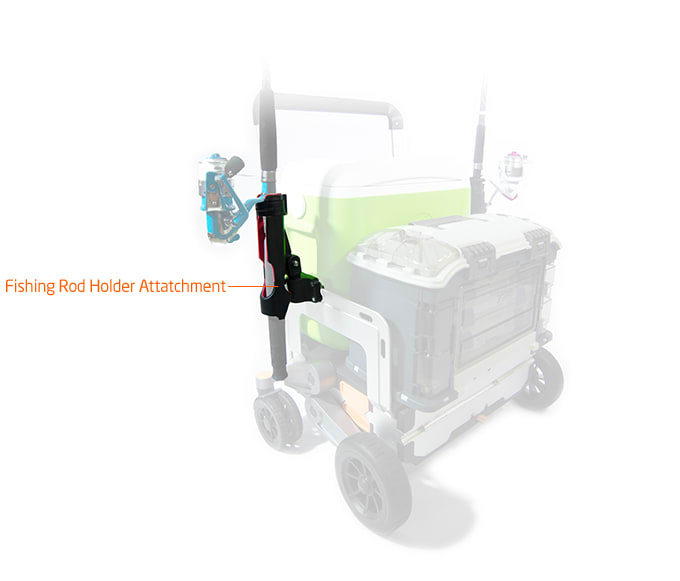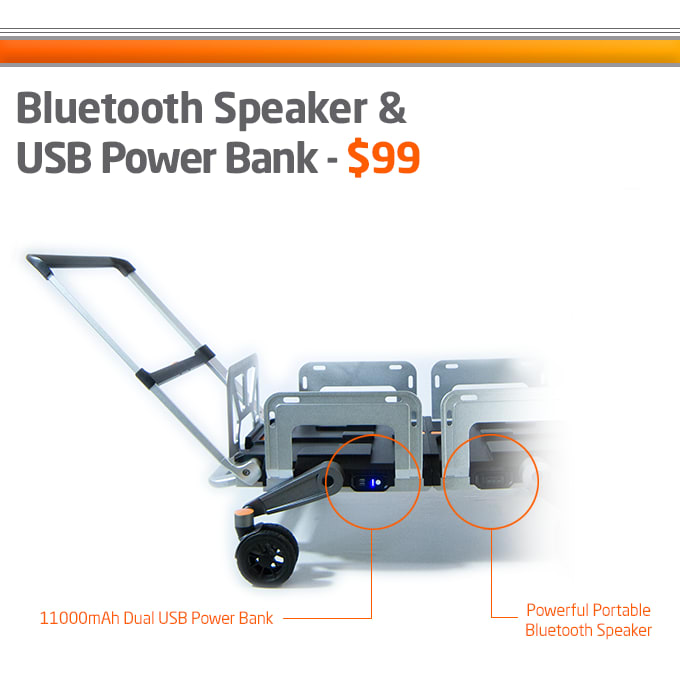 With your phone fully charged and your favorite music playing, your adventure is sure to last all day!
The portable Bluetooth Speaker and USB Power Bank is a great companion for the beach, park or any outdoor adventure. Conveniently store them inside one of the compartments in the main top cover of the EROVR.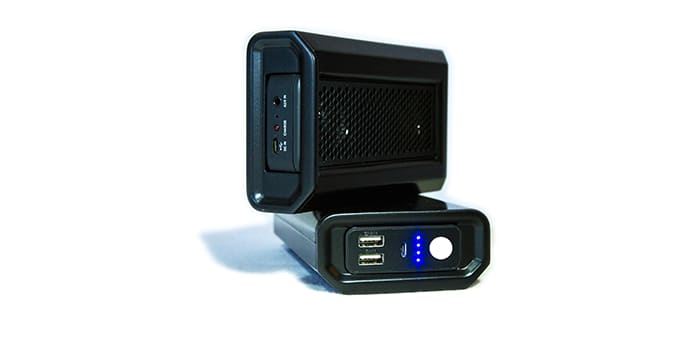 USB Power Bank Details:
11000mAh Capacity

Two USB 1A and 2.1A Power Outputs (Charge two devices at once!)


LED Power Indicators

Built-in security protection design for short-circuit and over-current protection 

A-Grade Li-ion cell and premium microchips

Bluetooth Speaker Details:
Two drivers and bass port

High frequency response with distortion free at max volume. 

8 Hour battery life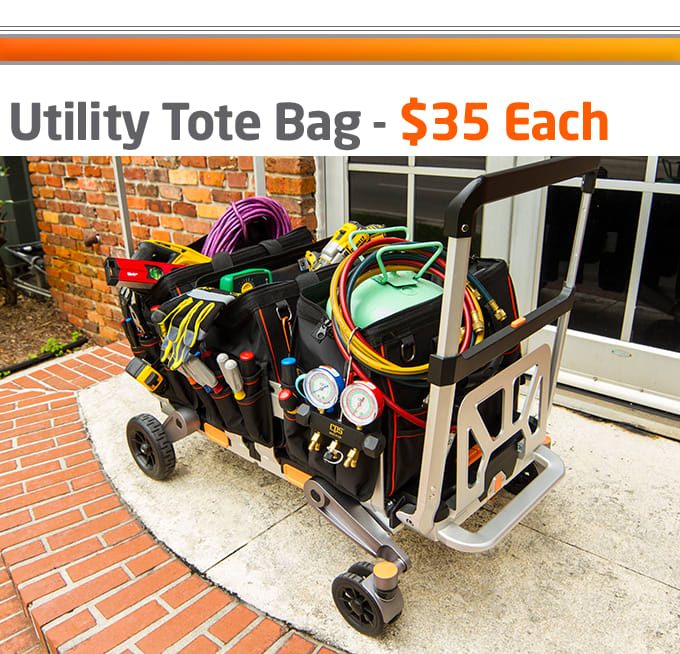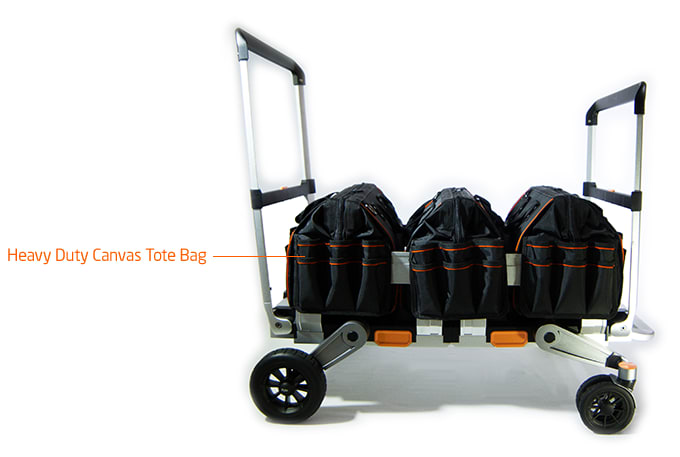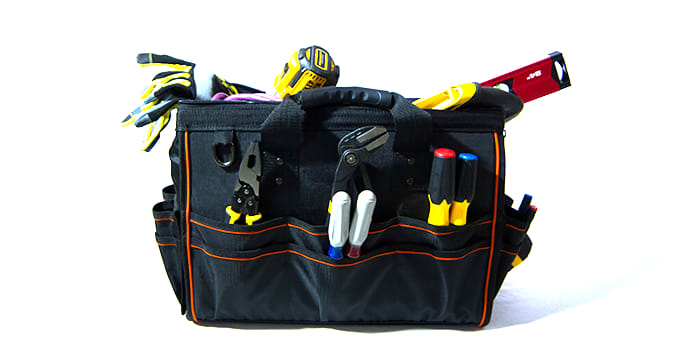 Constructed of heavy duty exterior canvas 600-denier SpunTuff for durability. Each bag measures 18 inches long by 11 inches wide by 12 inches tall. The inside is lined with pockets with varying sizes and elastic loops for added tool placement. A dual zipper-pull top for quick access to tools and parts also has padded handles for comfort grip.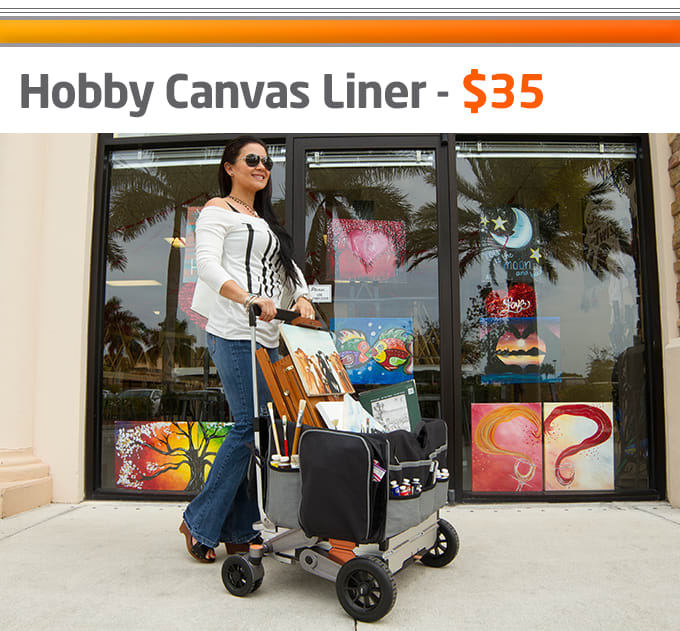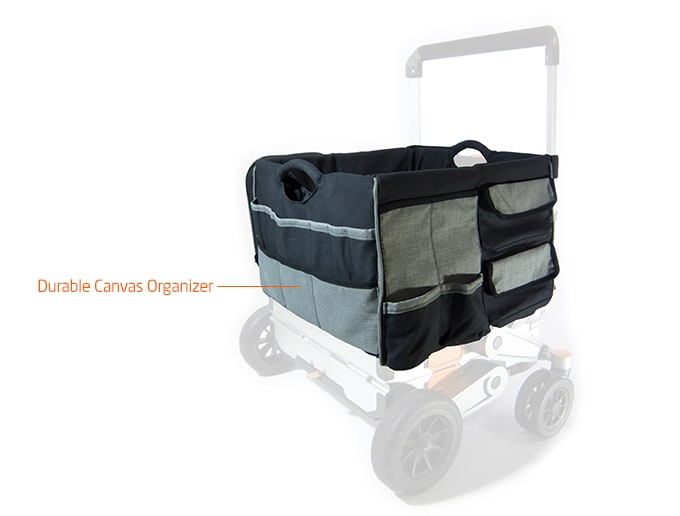 This portable organizer makes transporting arts, crafts, books and binders easy! The Hobby Canvas Liner is easy to detach from the EROVR and load into your vehicle. The assembled dimensions of 18 inches wide by 18 inches long by 13 inches tall make it the ideal size for smaller projects and activities.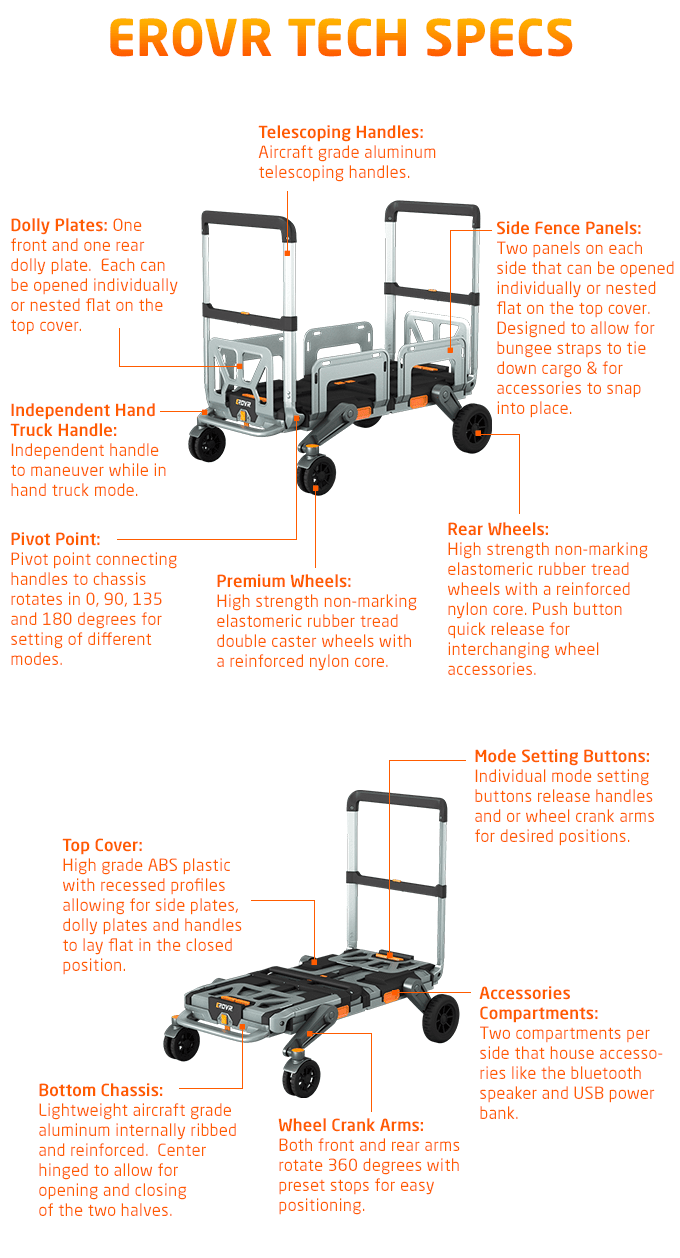 Dimensions: 
1. Storage position (closed): 23" Wide x 21" Tall x 7" Thick
2. Flat cart position (Fully open): 18" Wide x 36" Long with 34" foldable sides
Frame:
18" wide Aluminum chassis with a center hinge.
Wheels:
Rear Wheels:  7" x 2" Premium Wheel has a lightweight, reinforced nylon core with a high strength non-marking elastomeric rubber tread. 
Front Wheels:  5" x 3/4" Double cater wheels
Load capacity:
250 lbs
Warranty:
1 year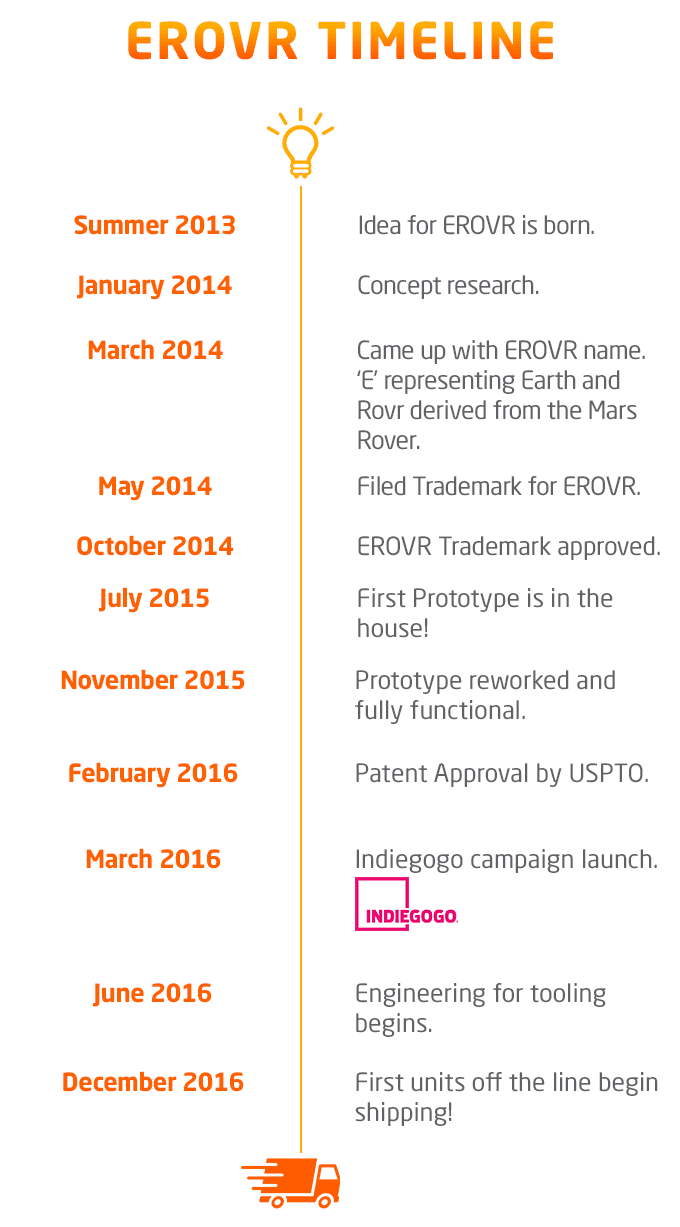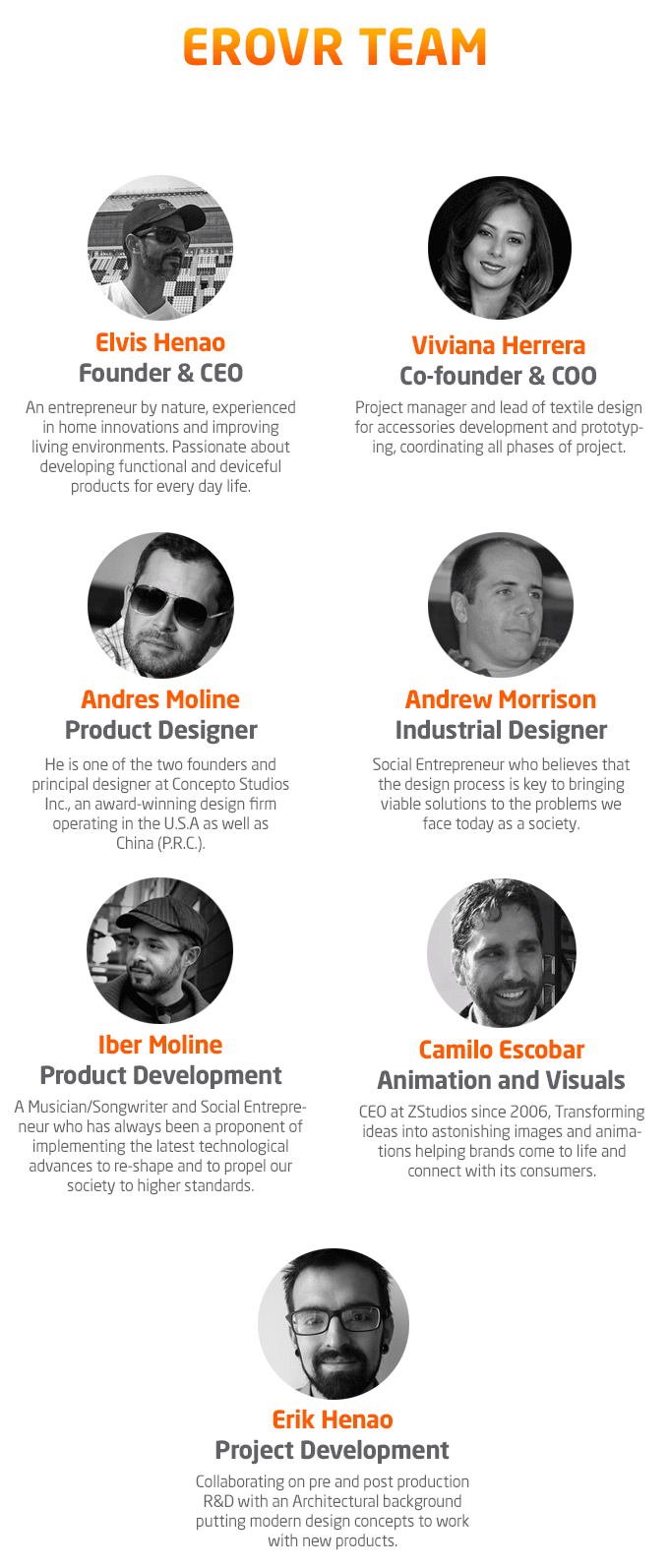 What does EROVR mean?
The name EROVR came from NASA's creation of the Mars Rover. The Mars Rover was created to explore the surface of Mars, the EROVR (Earth ROVR) was created to assist you in life adventures.


What makes EROVR different?
EROVR is first of its kind, simple and adaptable. EROVR is a multi-functional personal carrier that transforms into various operational modes, simply by adjusting its configurations to suit the task at hand.

What is the actual weight of the EROVR?
EROVR is currently estimated at 25 pounds.

Whats the load capacity?
EROVR's load capacity is 250 pounds.

Is the EROVR easy to change into its different positions?
Yes it is! There is a simple pull/release button for every operational setting. The EROVR will come with a simple guide illustrating its operation from one position to the other.

Do I need tools to interchange the different accessories tires?
No, the EROVR's quick release push button will easily assist in changing the tires. 

What kind of assembly is required for EROVR?
There is no assembly required. The moment you receive your EROVR it will be ready to use.

Where will you ship?
We plan on shipping worldwide! However, please note: every country has its own shipping regulations and rules. Please perk pricing for details.

How much is shipping and handling?
United States: $20
Canada: $55
Rest of World: $80
Can I add a perk (and pay for multiple perks at once)? 
It's exciting to hear that you've found multiple perks you are interested in getting! 
Please note, at this time, Indiegogo does not have a feature for you to be able to add multiple perks in a single transaction. As such, if you'd like to claim multiple perks, please make a new contribution for each perk.
Can I change or cancel my perk?
Indiegogo has now made it easier than ever to upgrade your perks. You can do so on the contributions tab of your Indiegogo profile. See more information on how to do this here: https://support.indiegogo.com/hc/en-us/articles/526756-How-to-Upgrade-Your-Perk
Indiegogo policy dictates that campaign owners have no ability to adjust perk selections nor are we obliged to cancel or refund a perk. Such requests will be handled on a case-by-case basis.
Will EROVR have a warranty?
Yes, we will provide a one (1) year limited warranty. 

How can I get in touch with your team?
You can connect with us anytime at connect@erovr.com