Dry Land Distillers is a celebration of the people, places, and land of Colorado and the American West. Both of us (Nels and Aaron) grew up in the West, and we understand that the place we call home is a huge part of who we are.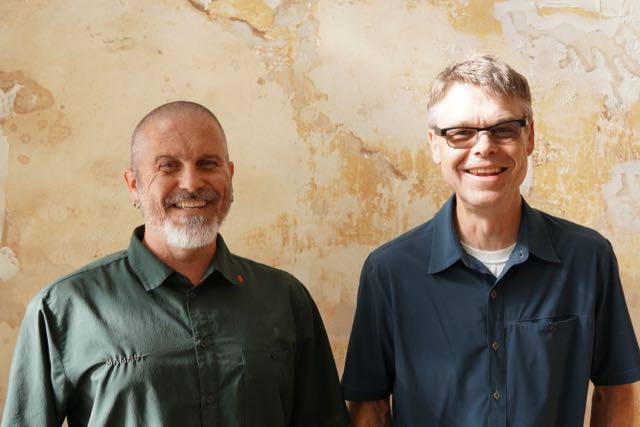 Photo: Aaron Main and Nels Wroe, Founders. (Photo Credit: Luc A. Nadeau)
Several years ago, we were lucky enough to work on a yearlong magazine project to interview and profile new craft distilleries in Colorado and Wyoming. It was a delightful experience, and the people we met and the creativity and perseverance shown by these early entrepreneurs was inspiring. Aaron and I started tossing around the idea of our own distillery - and the idea stuck.
We began experimenting with different native and local ingredients such as prickly pear cactus, spruce trees, and a dry land, heirloom wheat to see if we could at least get a decent beer from the ingredients. We quickly realized there was huge potential in these ingredients – but they were also a huge challenge to work with. We stuck with it - and the results were incredible!
We enlisted the help of good friends of ours at Still Cellars in Longmont to help us convert our recipes into distilled spirits in a few test runs. We shared the results with friends and strangers to rave reviews – and Dry Land Distillers was born.
Today, we're in the process of opening a craft distillery in the heart of downtown Longmont. Our spirits are influenced and inspired by Colorado's lands and the American West's iconic places. Our first production includes a dry land heirloom wheat whiskey, two unique prickly pear spirits, and a dry land spruce gin created with all Colorado native botanicals.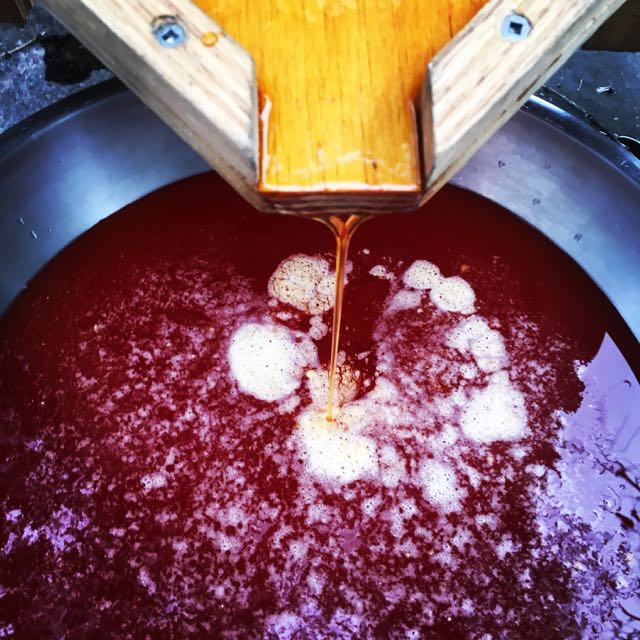 Photo: Fresh pressed prickly pear cactus fruit for Dry Land Distillers Prickly Pear Cactus Spirit, October 2017.
The journey to create these spirits is not easy – the ingredients are finicky, prickly, hard-to-find, expensive, and at times extremely frustrating. But the results are spectacular. Our spirits are an authentic representation of the land and the environments that created them - complex, rich, sweet, and earthy.
We hope you'll join us in discovering the spirit of the land. 
How You Can Become Part of History
Your support in this campaign will ensure we have a strong launch in the spring of 2018. We're looking to raise $25,000 in our phase 1 campaign to help with the build out of the distillery.
Here are some important facts:
Our goal is to raise at least $25,000 - there is no cap, so we're trying to exceed this goal!
The funds will be used to pay for expenses in our build-out and launch, such as structural improvements, required equipment (e.g. glycol chiller), and raw ingredients for our spirits.
If we don't meet our goal - things get harder, but not impossible! We have funding to complete our build-out, but we need your support with our launch this spring.
We are in a unique position compared to most new distillery startups - we've already got our recipes tested and our first barrels aging thanks to the support of Still Cellars.
We did every bit of the process ourselves - sourcing the ingredients, mashes, fermentations, and distillations. Jason and Sadye let us use their equipment to get our first barrels ready, and we're already hosting tastings of our spirits in their tasting room.
We felt strongly that we wanted to have our first barrels ready in advance of launching our campaign to minimize any risk of production delays on our side.
Our reclaimed aspen wood coasters and t-shirts are already in stock for this campaign - another plus.

Photo: Aaron Main, master distiller, empties the parrot in our first production run of  our Dry Land Heirloom Wheat Whiskey at Still Cellars.
The Impact
Your support does more than just help to create a new craft distillery. You'll be supporting the vision for a Longmont community hub. The building we're leasing is one of the oldest historical landmarks in downtown, and will be home to a community co-working space, a live music and arts events venue, and a craft coffee shop and restaurant.
Some key points about our project:
Aaron and Nels are experienced professionals. Aaron is a master brewer and manages lab systems for a biotech company. Nels is an experienced product manager, has started a successful coffee shop, and has a long history working with small distillers in Colorado.
We have compiled a top-notch team to build our distillery, including a leading distillery architectural firm (Dalkita Architecture) and an experienced local contractor (LSE Builders Group).
Our collaboration with Still Cellars has given us a huge head start - our products are already in production. We will have revenue up to nine months earlier than most startup distilleries since we will have products available at our opening.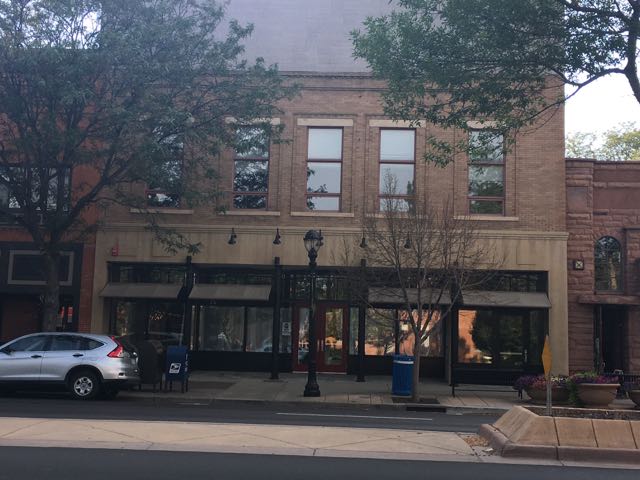 Photo: The future home of Dry Land Distillers at 471 Main Street in Longmont, Colorado. It's one of the oldest historic buildings in the heart of downtown.
Risks & Challenges
This is a big project! Starting a craft distillery is hard enough, but we've made it even more complex by designing products that require uncommon ingredients. Seems crazy, but the benefits significantly outweigh the risks.
Here are some things you'll want to evaluate as you look to support our campaign:
Risk to Production. Most craft distillery startups have a long lead time before they have products available. We've mitigated this risk by partnering with Still Cellars. Our first whiskey and prickly pear spirits are recipe-tested and in barrels - so we know we can fulfill our perks! 
New and unproven industry. Craft distilleries are new and are generally unproven. The industry is at a similar point that craft breweries were 20 years ago. We view this as a huge opportunity - getting in early means we have significant upside and growth potential.
Permitting and licensing. Our federal DSP license is in process, and we see no reason that our permit should be delayed; but we won't know for several months. We can't open our distillery without this permit. That's why we've collaborated with Still Cellars to ensure we can legally distill under a federally licensed distillery. This is a huge risk reduction - and a head start for us.
Level of funding. We're confident we have the funding necessary to open our distillery, but there is always a risk of unexpected costs and complications. Should we encounter unanticipated costs, it could reduce our ability to be well-prepared for marketing and operations. We're addressing this risk by building in plans for a phase 2 campaign, as well as having backup investors available should we need additional support.
Ingredients and suppliers. Our ingredients are uncommon, difficult to source, and hard to work with. However, our first batches have shown the value of investing in these ingredients - the spirits we produce are unlike anything available today. We are minimizing supplier risk by purchasing future contracts of key ingredients in advance, and we're looking to identify backup suppliers.
Photo: Dry Land Distillers first production batch of Mezcal-Style Prickly Pear  going into the still for distillation. 
About Our Perks
Our perks are a mix of shippable items (such as T-Shirts, Coasters, etc.) and non-shippable (such as reservations or vouchers). Remember, if you are purchasing perks that include reservations and vouchers, you are not purchasing alcohol - you are purchasing a voucher (think 'gift card') that can be redeemed in the future at our distillery.
Due to laws restricting the shipment of alcohol, we can't ship anything that contains alcohol. If you purchase a perk that includes a voucher and can't redeem it at the distillery, we'll work with you to figure out the best way for you to legally receive it.
We've had a number of requests to contribute to our campaign with no strings attached. If you want back Dry Land Distillers but don't want to receive a perk, we encourage you to choose a perk that includes vouchers for our first batch - you can choose to donate your vouchers to our Spirits for the Community campaign. We'll use the bottles as a fundraiser for local non-profit organizations in 2018. We'll let you know which organization receives your vouchers and make the donation in your name.
Any perks above $50 also includes your signature on our Founder's Wall. Any perks above $400 also gets your name etched onto our whiskey still!
You can make multiple pledges on Indiegogo using a single account. Just make sure you use the same email address and login, so we'll know that all of your perks are meant to go to the same person. (This applies to any perk).
When you purchase any perk, we will send you an FAQ about our perks with a thank you card.
Other Ways You Can Help
We know not everyone can contribute - but that doesn't mean you can't help! Please spread the word about Dry Land Distillers and our campaign. The more people that know about us increases our chances for success. 
Here are a few ways you can help:
Ask folks to get the word out - tell your friends, family, and networks.
Visit our Website and sign up to stay in touch.
Use the Indiegogo share tools to share this campaign with your social media networks - this is really important!
Encourage friends and family to fund our campaign - the spirits we've created are pretty incredible, and supporters will get a chance to try them with our first batches.
And finally - From all of us at Dry Land Distillers, THANK YOU!
Without your support, this journey becomes a lot harder (and a lot less fun).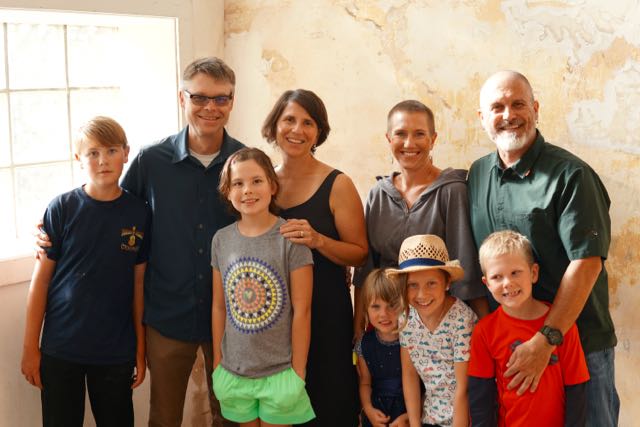 Photo: The entire Dry Land Distillers family (Photo Credit: Luc A. Nadeau)
Questions or Comments?
Reach out to us anytime at hello@drylanddistillers.com. We will keep all backers up-to-date on our progress, and we're happy to give you a tour of our site anytime.