Short Summary
Hello!
My name is Massimo Macaluso and for more than a year I've been thinking and working with my brother Alberto on this board game. I took care of the game design while my brother followed the whole graphic part.
In my life I deal with marketing in the energy sector and I am passionate about electric mobility.
Together with Luca Secco, CEO of DRIWE SRL (www.driwe.eu), we have invented and designed this game to make it easy and fun to learn the concepts of energy efficiency and electric mobility, because we believe and hope that no city will have to be covered by smog in the future.
During the brain storming phase and the first prototype testing, with family&friends around us, we discovered an amazing intereset of such game experience and some in advance game bookers, too!
One of the most interested one has been the founders of http://www.greenenergypark.it/en/ , a wonderful educational center (for schools and professional training) based in the north east of Italy. Thousands of people every year come there to learn in new ways how to improve our world.
They already asked us to be the first receivers of The Game and... a giant version of it for the school training next year !!
So this would be the first place where tens of families and children could play on it.
A better, more beautiful and cleaner world is possible by starting to play our part!
What We Need 
We need some thousand euros to cover the development costs already incurred and to be able to produce the final version of the game.
We need also your support to diffuse it as a brand new nice edu-game for the schools and public cultural centers. Some of them have been already approached by us with wonderful feedback and they are very interested in it for teaching many adults and children with new friendly communication ways.
What You Get
What you see in the photo is the ALPHA version, the result of more than a year of development.
Driwe: The Game is an easy to learn but, at the same time, a deep game, too.
It's an educational game that teaches that you can improve the quality of life in cities by using less polluting cars and more efficient homes.
The happiness of the city depends on the individual choices we make every day.
Game was tested since the beginning even by a very very expert game player with 8+ years of experience: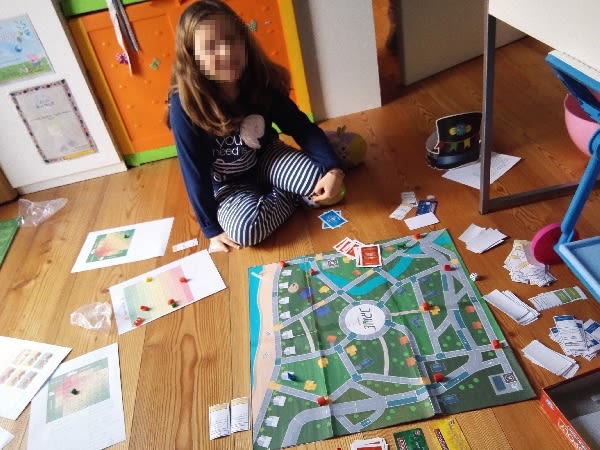 Other photos from the first prototype (2016):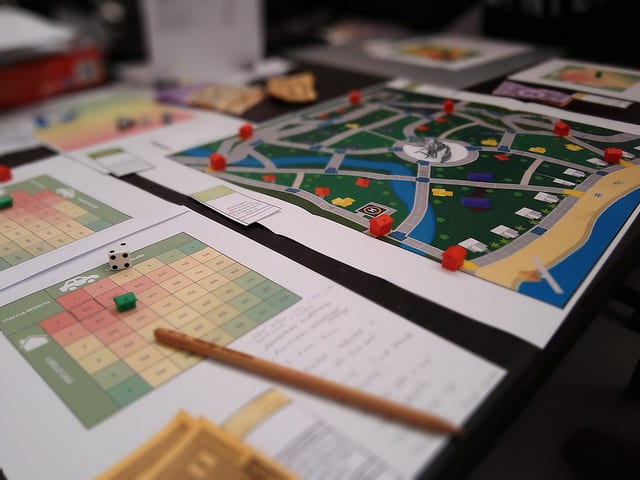 Other Ways You Can Help
Thank you for your support!
Any idea, suggestion, remark? Well accepted!
Customization required? If we reach the goal we have some amazing idea to share and develop together.
Please help spread the word, share and Back  us!