We Need You! 
...and your networks!
Like our facebook and instagram, share our posts, and re-post our photos! Help us reach new audiences by engaging with us, and sharing our campaign videos and photos.
(https://www.facebook.com/DarkSkyTheMovie/)
...and your money!
We are partnering with IndieCan20K-NWT, a fund to help promote emerging Northern filmmakers. With their, and your, generous contributions, we will be able to create a high-quality, professional film, including a full-body latex suit (more about that later). Every little bit helps - and we're truly grateful for every contribution you can make. 
What for?
Everything in the Northwest Territories is more expensive - and film production is no exception. We are working with local and Territorial partners to reduce the costs of production, but are in need of financial assistance to cover the costs of:
- Travel between Yellowknife and Fort Smith, NT;
- Eltanin's full-body prosthetics; 
- Access to the Dark Sky Festival in Wood Buffalo National Park, the largest National Park in Canada;
- Live painting animation; and
- On-set support for younger actors.
Salt Plains in Fort Smith, Northwest Territories
What's in it for you.
To recognize your generosity and donations to the film, our campaign is also an online art show, featuring limited edition Dark Sky Series paintings by Jen Walden. Inspired by ancient techniques, and the visual atmosphere of the film, each piece is unique and hand-crafted specifically for our campaign contributors. From small paintings (2.5" X 2.5") to a massive, wall-sized piece, these works of art will be in high demand.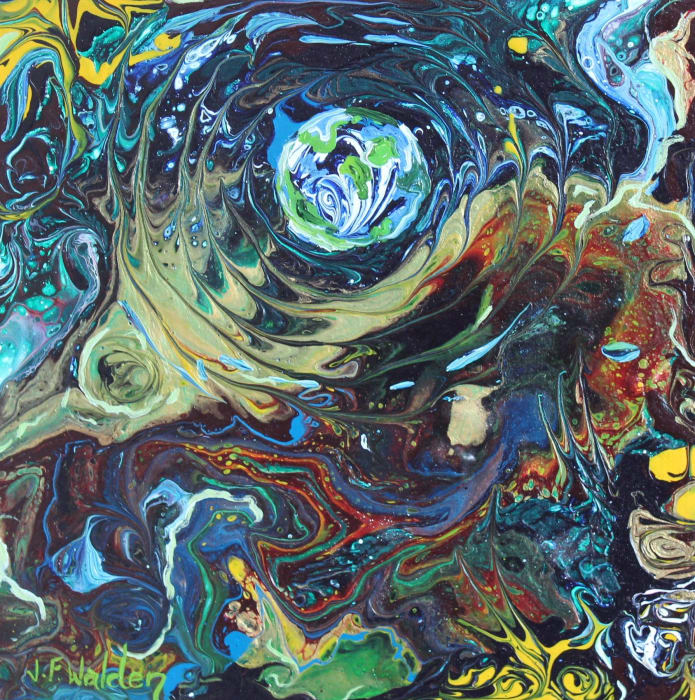 "Lost Earth", part of the Dark Sky Series by Jen Walden
Not an art buff? That's great - we've got lots of unique pieces of memorabilia from the Dark Sky set for you! We'll be including copies of the film, as well as two shorts by Director Jen Walden, Dal Segno and Painted Girl. 
For more information about Jen Walden's other films, please visit http://www.imdb.com/name/nm7827524/
But actually...
Independent film is a burgeoning industry in the Northwest Territories, and Dark Sky will be the first Northern feature to combine animation and live action in one story. Jen Walden is passionate about independent art, film, and women working in the film industry. Creating space for mothers and families on set is an innovative concept, and one that Dark Sky is embracing. 
The Cast
Ben Naugler - Elijah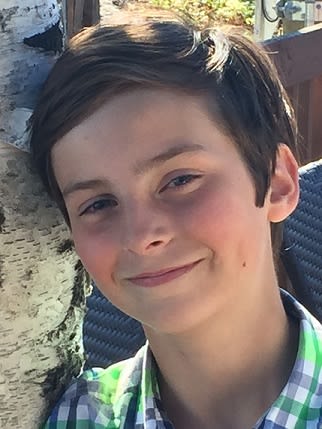 Ben is new to film. He recently performed as Kurt Von Trapp in the local production of "The Sound Of Music". He will be starting Grade 7 in September 2017, and is super excited to continue to pursue his love of acting in Dark Sky. 
Thompson Duff - Eltanin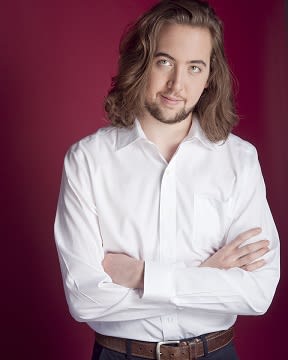 Thompson Duff studied acting at The University of Waterloo and has appeared in The Stratford Festival, Canadian Badlands Passion Play, tour videos for Rush, and most recently on CBC's Canada: The Story of Us. Dark Sky will be his first feature film and he is thrilled to be a part of the amazing Dark Sky team.
Joel Maillet - Malcolm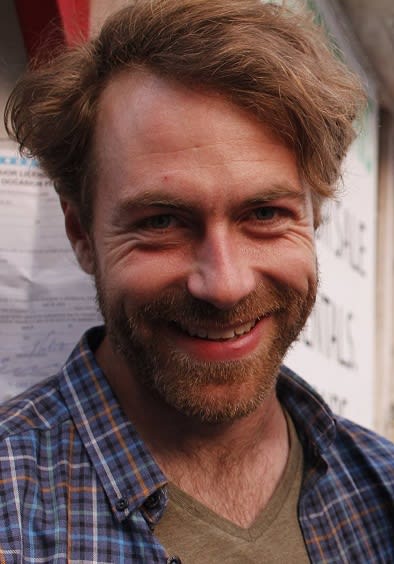 Joel's adolescent video antics led him to film school, where he studied acting for the screen. Since then, aside from directing, he has been acting in short films, music videos, and small stage productions. His latest role was of Robin Leach of "Lifestyles of the rich and famous"- the host of a parody stageplay.
Jesse Wheeler - Uncle Jamie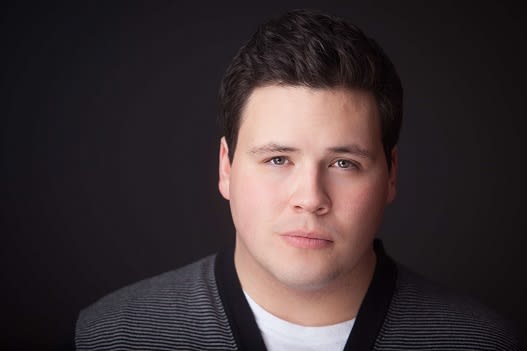 Jesse has acted all over Canada in theatre, film, and TV productions, and is excited to work with Jen Walden on her first feature film after being a part of "Painted Girl". Each project brings him closer to paying off the bill for one of Jen's beautiful paintings.
The Dark Sky Production Team is made up of Northerners, all committed to creating beautiful and accurate depictions of the NWT.
Jeremy Emerson, Producer (Fort Smith, Northwest Territories)
Ian MacDougall, Director of Photography (Yellowknife, Northwest Territories)
Nancy MacNeill, 1st Assistant Director/Production Manager (Yellowknife, Northwest Territories)
Allister McCreadie, Production Coordinator/1st Assistant Camera (Yellowknife, Northwest Territories)
Adrienne Cartwright, Production Design (Yellowknife, Northwest Territories)