Dance For The Dawn: Our Story
Hello friends! We are Lithuanian burners. Dance For The Dawn idea was born in Black Rock City, while dreaming to built clear object that has esthetic look while being dynamic. Inspiration for the name came after witnessing dozens of sunrises in this amazing city existing only few months per year. It seems that each sunrise brought closer to the vision of building something that reflects view of the world and harmony in movement.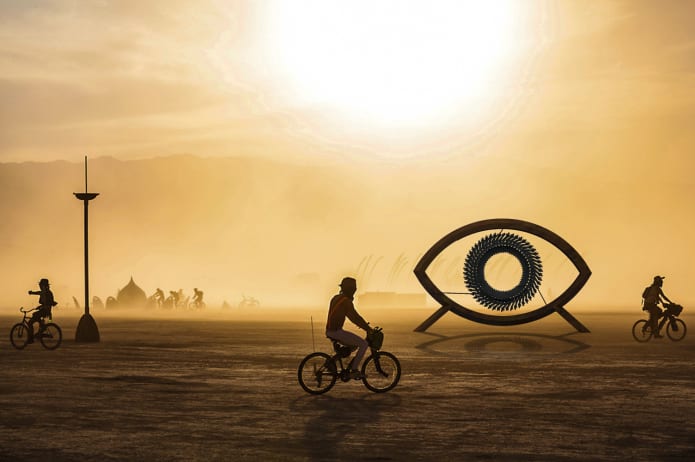 The first sketches were made straight after coming back from Burning Man 2016. We went forward with the idea and after being awarded the Burning Man Honoraria Art Grant we joined forces with VGTU LinkMenu fabrikas team of engineers and designers to bring Dance For The Dawn to life.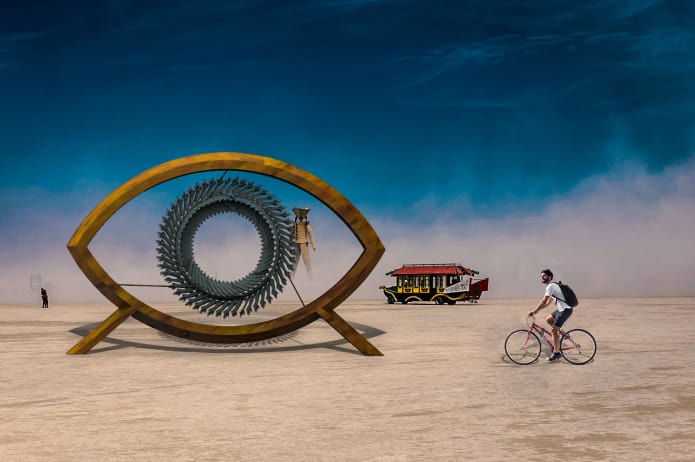 The installation is 23 feet wide and 13 feet tall. The iris of an Eye is formed out of 300 hands that are spinning on a metal circle creating hypnotizing feeling of pulling you into The Sunrise. Every hand will have a mirror in the palm and these will be creating hundreds of sun bunnies dancing around in the desert. At night time the installation will be decorated by hundreds of LEDs to create magical experience.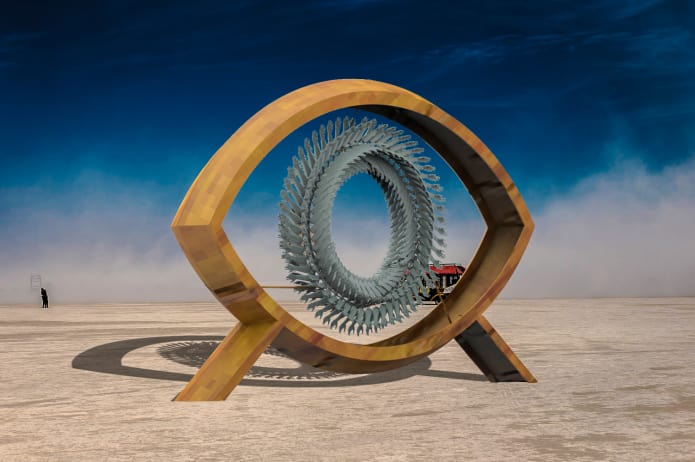 The whole concept symbolizes our unity and living in synchronous harmony. Watching the sunrise together brings us closer to the root values and reveals Burning Man 2017 art theme – Radical Ritual.
We Need Your Love & Support!
The project was awarded with Burning Man Honoraria Art Grant. The funding we got from Burning Man has covered the building of the main metal part of the eye.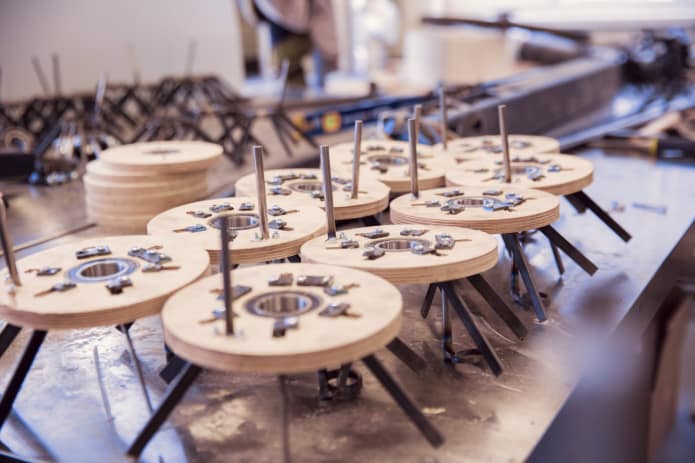 We are still looking forward for Your support for the following spends: 
Wooden aches, platform - $1000
300 plastic mannequin hands (+ shipping) - $1300
Generator - $500
Electric parts, LED lights - $400
Logistics, trailer rent, fuel, etc. - $1000 (or maybe you have space in your truck going to playa?)
Connection parts, screws, paint - $300
Accommodation for our team in Reno - have a spare bed?:)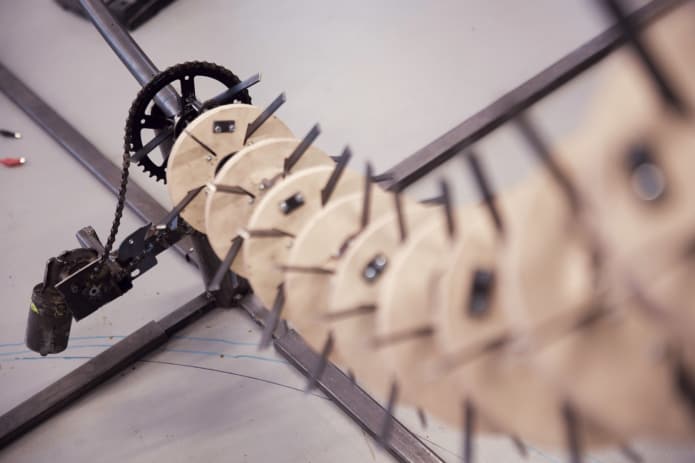 Your donation is highly appreciated! We offer all kind of special gifts for our fans - from crazy postcards straight from The Playa, to unique T-Shirts & hoodies.. We also organize an exciting Dusty Flashback event when we are back from Burning Man - don't miss it!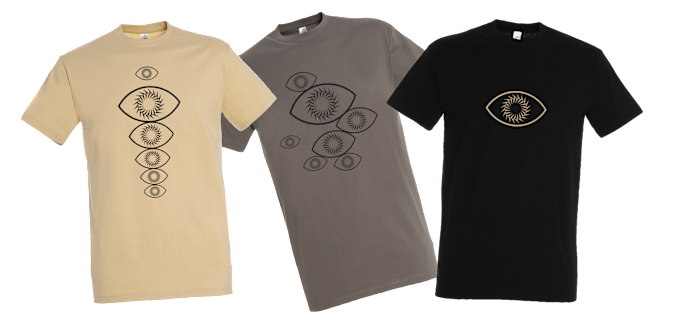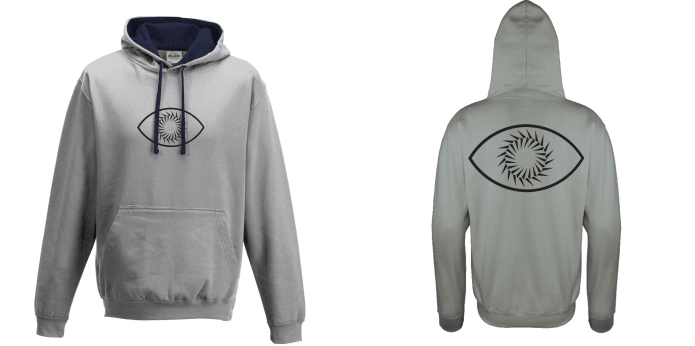 What has been done so far
The iris of The Eye has been already completed and is now on its way to US. In Reno, Nevada we will build wooden arches and all the necessary parts. We will attach 300 small mirrors into every hand together with hundreds of LED lights to have lights playing around the installation both day and night time. We will assemble the whole structure on playa and wait for You to join the Dance For The Dawn!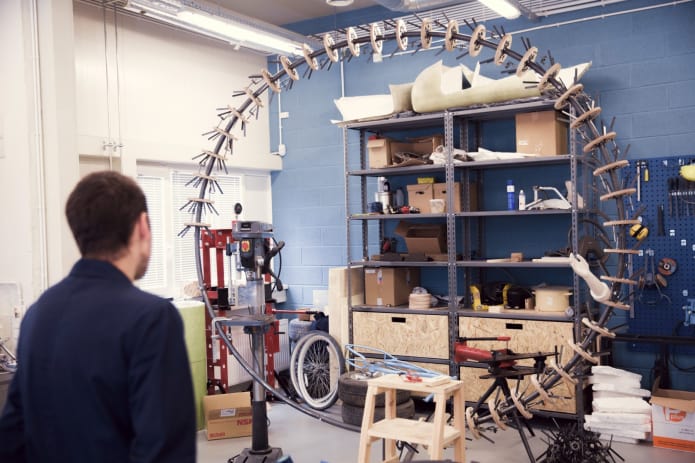 Other Ways You Can Help
Please share this campaign with anyone who you think might care! The more people will know about it the closer to the success this project will come! Spread the word around the globe! Burning Man needs Dance For The Dawn to happen and your contribution to this is very important!

Thank You so much for your LOVE!