CUBIT - Smart DIY Tool with Real Guidance to Context and Scale
Design in real world scale & context, then use laser guidance to take you to the corresponding spot in the real world.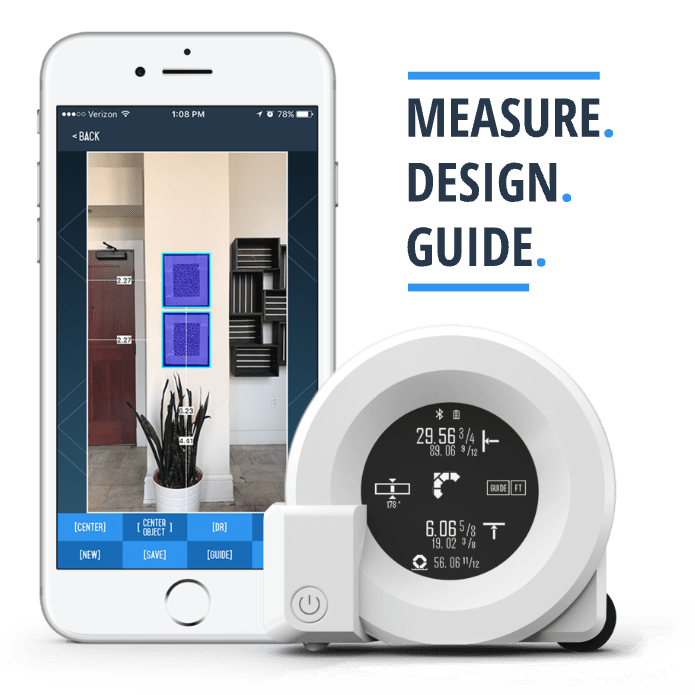 DIY and home improvement projects are difficult! Cubit makes them easy with a single device that brings your design to life.
Cubit precisely measures dimensional data of rooms or objects using (2) laser sensors and (1) rolling sensor, then attaches that data to the corresponding image within the app.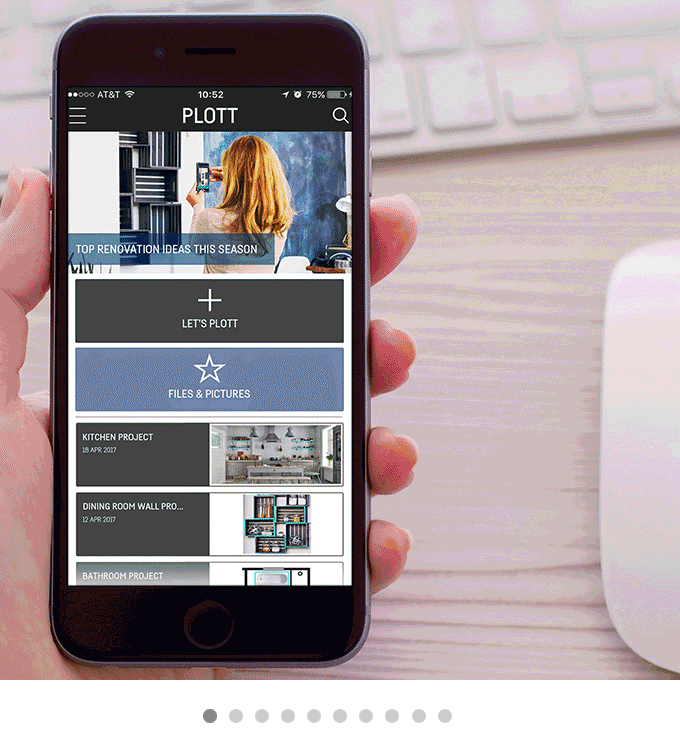 Cubit is the only device that then guides you to exact point of references in your space based on your designs and measurements. 
TUTORIAL DEMO VIDEO | HANG AN EQUALLY SPACED PICTURE
No matter if you're hanging a few photos, rearranging a room, moving apartments, or undertaking a full home renovation, Cubit makes it easy for the amateur DIYer or the Interior Design professional to:
LAY OUT ROOMS - Create, re-design, or rearrange the layout of any room by measuring the dimensions of rugs, TVs, sofas, tables, shelves, or plants to organize a new space with items you already own.
DECORATE WALLS - Cubit allows you to hang multiple photos, paintings, and shelves in a virtual world, perfectly spacing your objects on the wall and with each other before you break out the hammer.
HANG PHOTOS OR MOUNT TVS  - Easily lay out a photo display wall with frames of any shape or size. Cubit can even take the precise hanging points on the back of the frame into account to pinpoint the exact spot on your wall to place nails.

CREATE FLOOR PLANS - Measure your furniture and visualize what your room will feel like with precise dimensional data, eliminating the guesswork.

AND MUCH, MUCH MORE  - Cubit is only limited by your imagination! What will you create?
USING CUBIT IS AS EASY AS:
1. MEASURE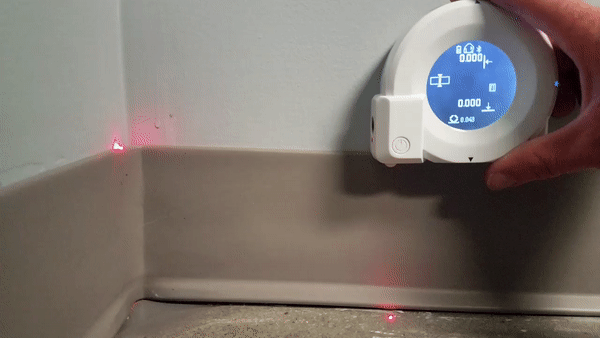 2. DESIGN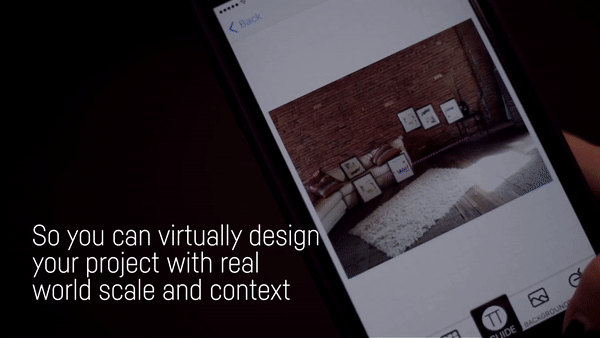 3. GUIDE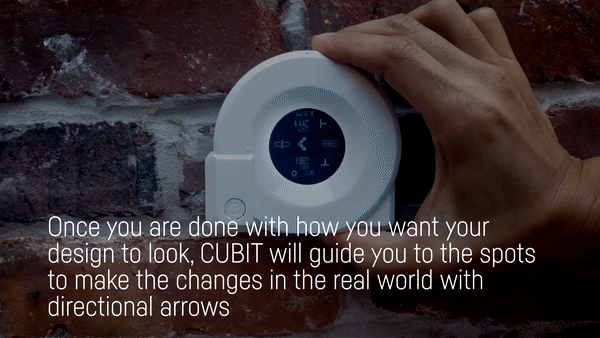 ---
THE WORLD'S SMARTEST DIY MEASURING & GUIDANCE TOOL
Feature loaded engineering helps you virtually create using mixed reality objects within accurate real-world scale.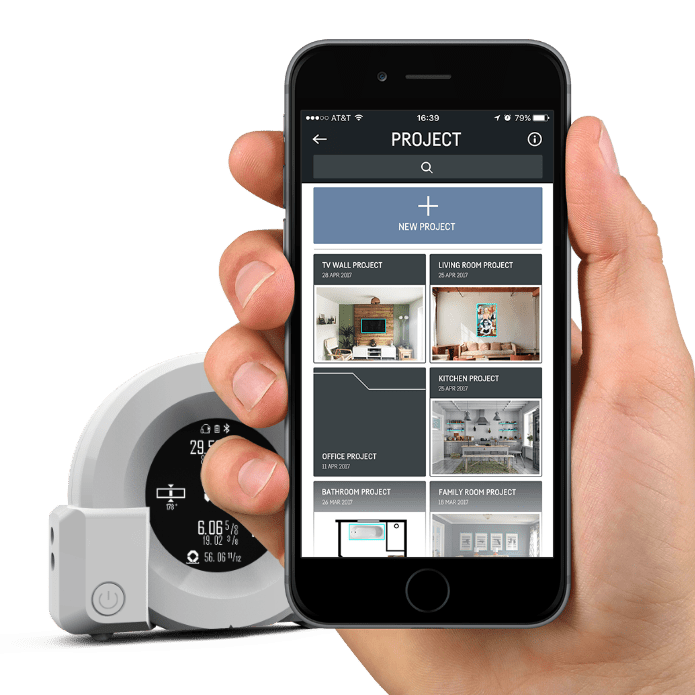 Cubit At A Glance:



---
See What The Experts Are Saying
Check out a few recent awards and media reviews of the laser-guided measure of the future.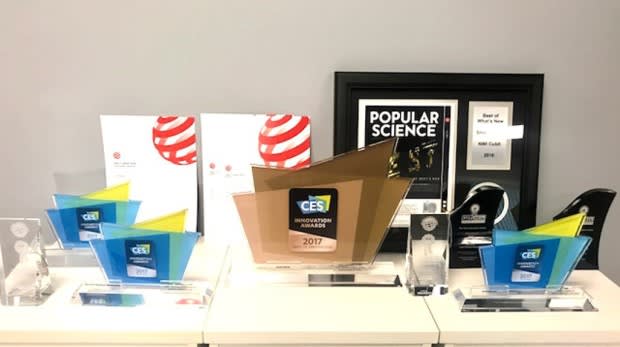 "Seeing Cubit was one of those moments at the show [CES] where I felt my heart swell. This is an extraordinary piece of technology that solves real problems for real people."  -- CARLY KNOBLOCH, CNN, TODAY SHOW & HGTV
"Cubit's features include real-time, accurate dimensional data from its smart wheel and laser distance measurer that's used app in project planning and layout app"  -- DIGITAL TRENDS
"Plott is translating the freedom of the IoT to devices that simplify complicated tasks...[Cubit] help[s] you measure, plan and execute your design perfectly." -- BLUETOOTH SIG
"This one impressed me... I've never seen anything like Plott--and that's a good thing!" -- USA TODAY
"Cubit offers visualization, context, and guidance of dimensional data, displayed in a format the user can understand with minimal measurements and no calculations " -- VENTURE BEAT
---
STEP 1: Measure Any Space or Object with Cubit's Accurate Software 
With a total of (3) three precision measurement sensors, Cubit removes the complexity of calculating the dimensional data of regular and irregular objects.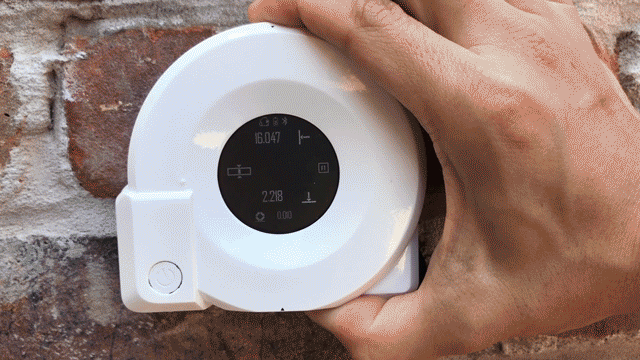 Accurately calculating the dimensions of any object has never been easier, regardless of shape.
With Cubit, you can easily measure anything and save it directly to your smartphone, even attach a photo for later use in the Cubit design studio app. That includes floor plans, rooms, walls, couches, tables, picture frames, TVs, bath tubs, beds, dressers and more.
LASER MEASUREMENT SENSORS
Simultaneously measure long distances or "regular objects" of square or rectangular shape in 2 directions with dual laser distance measuring sensors: one for horizontal and one for vertical.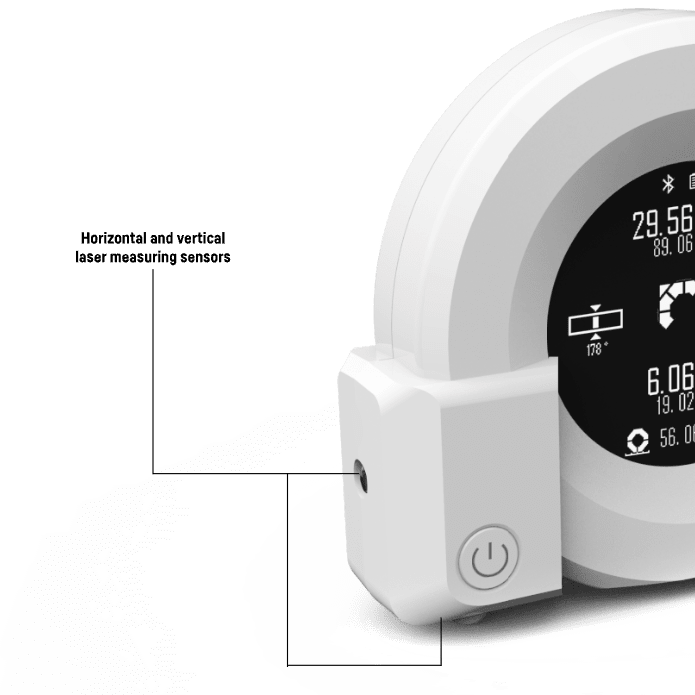 Cubit's laser measure accurately calculates the dimensions of "regular shaped objects" such as rooms, walls, floor-plans with non-moveable objects (cabinets, baths, sinks, etc.) and more.
Each laser has the ability to measure a distance up to 100 feet and is rigorously tested and redesigned to ensure accuracy of within 1/8 inch for every 30 feet measured. 
SMART WHEEL MEASUREMENT SENSOR
For irregular shapes, Cubit features a rolling rubber dimensioning wheel. To increase accuracy, it is  stabilized with a rubber rolling ball on the underside for smooth gliding on any surface.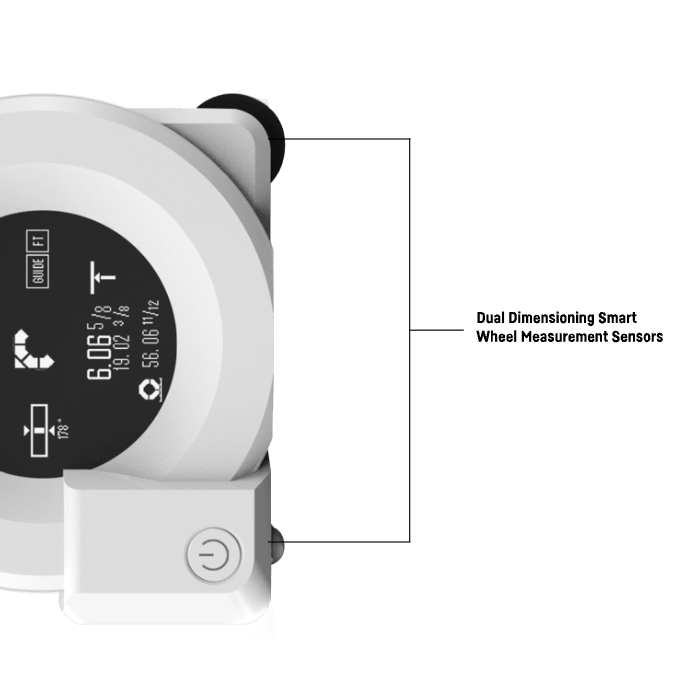 The dimensioning wheel reduces the number of calculations required to accurately measure "irregular shaped objects"  such as couches, sculptures, shelves, tables, pictures, or chairs.
Cubit's Smart Wheel Measure is accurate to .02% in lab tests to ensure every project is precise.
WIRELESS DATA & IMAGE TRANSMISSIONS
Ditch the pencil and paper, instantly capture and store data to your smatphone.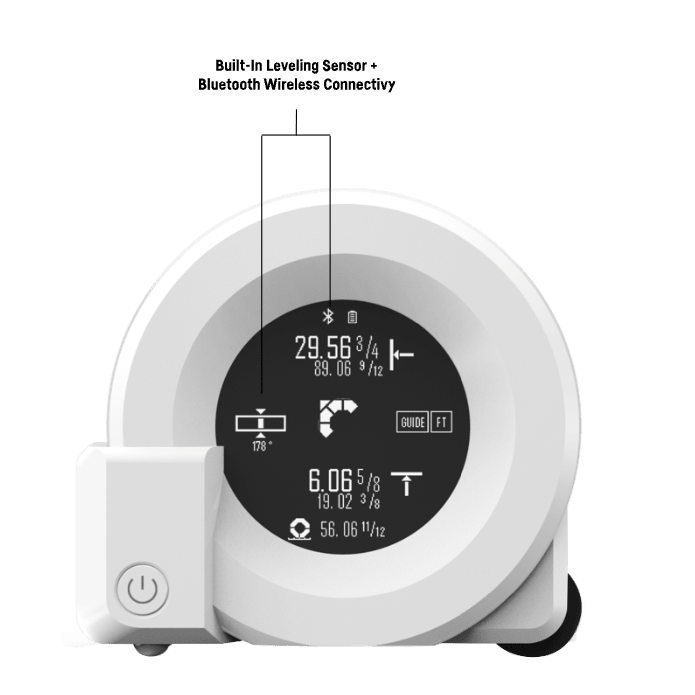 Cubit wirelessly transmits all measurement data in real time to your smartphone via low-energy Bluetooth. Add a photograph of the object or background you just measured for in-app design.
As an added redundancy, the  built-in leveling sensor ensures all initial measurements are accurate in order to later recreate the project you will design.
SMART PICTURE HANGING DATA
To reduce calculations down the line, Cubit goes one step further when you are measuring picture frames.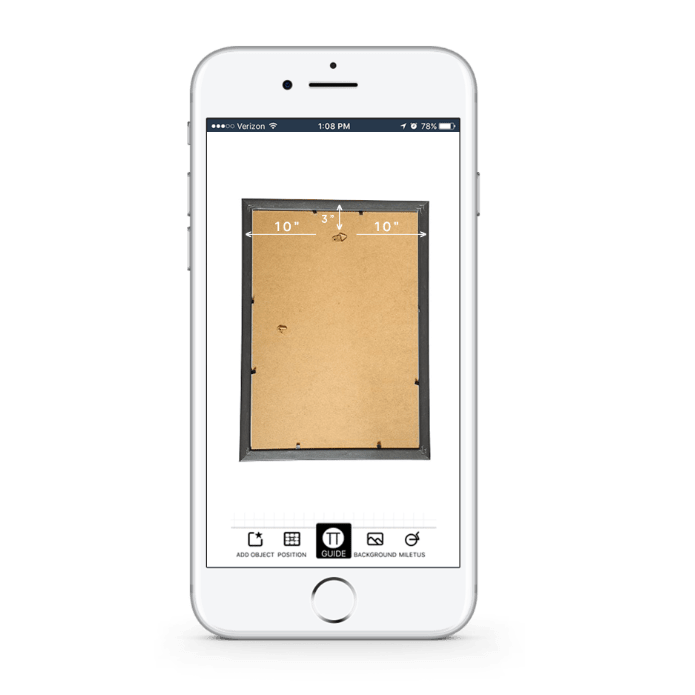 Upon attaching overall measurements to your image of the picture frame, Cubit prompts you to photograph and select the hanging points on the reverse side. This allows Cubit to calculate your object's exact hang point so you know exactly where to hammer a nail.
---
STEP 2: Cubit's App Empowers You To Visualize And Design With Ease
After measuring your space and your objects, Cubit's accompanying smartphone app allows you to design your space.

Lay out your vision in our smartphone app in real scale with real images so every project is perfect before you start hammering nails.
VIRTUAL DESIGN CENTER
Cubit brings your vision to life so you can finally get those photos hung on the wall, commit to the new chair that fits in your apartment's floor plan, or hang new shelving in your kitchen.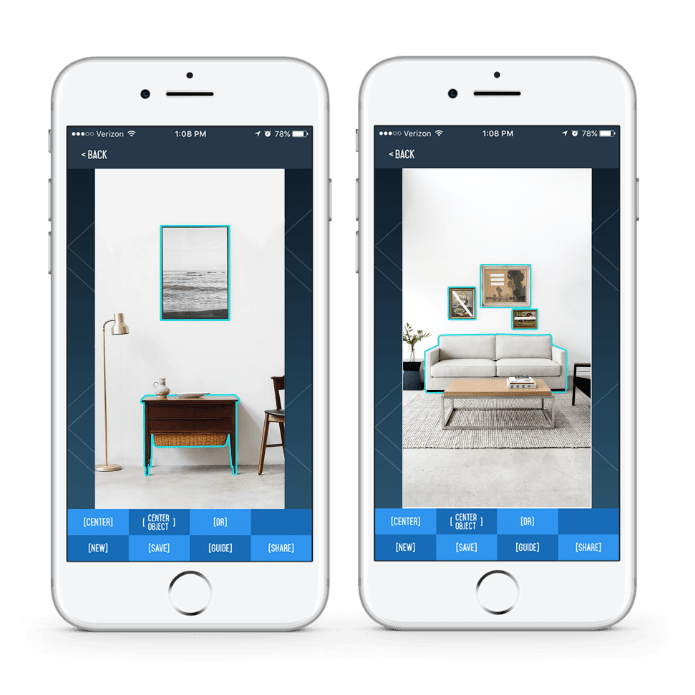 The design process is a visual one and our app functions as your design center. Integrate photos of your actual space to get the feel for how the final project will look using real world background dimensions. Add features based on their true size, whether that is hanging pictures, cabinets, windows, or painted features. Now you have an accurately scaled visual design that is fully interactive and easily manipulated.
MULTIPLE OBJECT SPACING
Upload multiple objects and let Cubit evenly center them for you throughout the entire wall, over a piece of furniture, or in relation to other wall objects.
Do your art pieces look best aligned horizontally? Stacked? Centered over the couch? Or with shelves? With Cubit you can adjust with a few simple clicks to find the optimal design.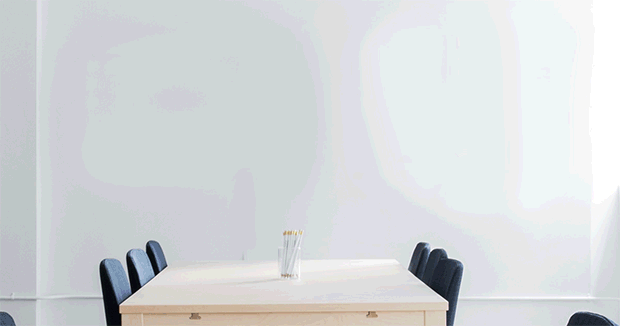 Cubit's virtual designer allows you to test layouts in the app. Simply upload multiple objects, and the app gives you the power to play around with the design. Because accurate measurements are uploaded into the app, you have the ability to center objects horizontally, vertically, and in relation to other objects, like your mounted TV, windows, or your furniture.
OPEN DESIGN COMMUNITY
Share your designs with other users, and download other designs from a network of preloaded content.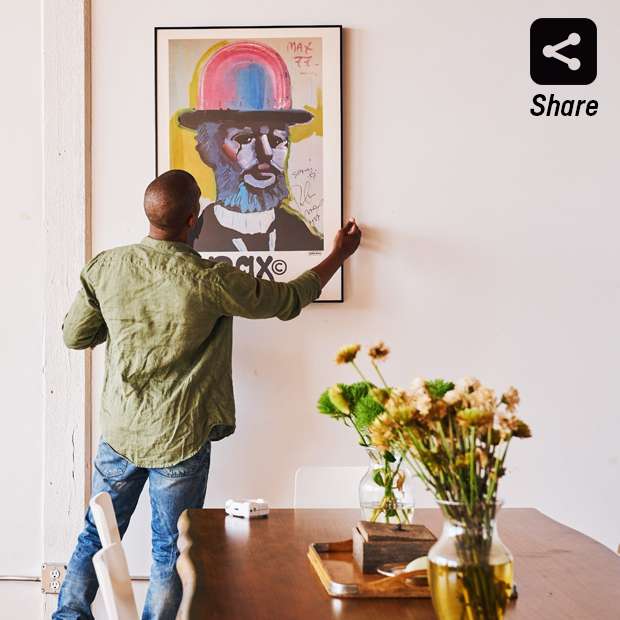 Cubit is your partner in design! Once you create your layout you can share with other users, collaborate with your roommate, or convince your significant other that the couch you looked at together really is the perfect fit.
The app also features downloadable designs that inspire and revive your space. Simply download the layout in the app and customize with your own photos and wall hangings.
---
STEP 3: Cubit's Guidance System Transforms Your Ideas Into A Reality
Cubit is the first measurement product to not only bring your dimensional data into your smart device, but also bring it back into the real world with guidance.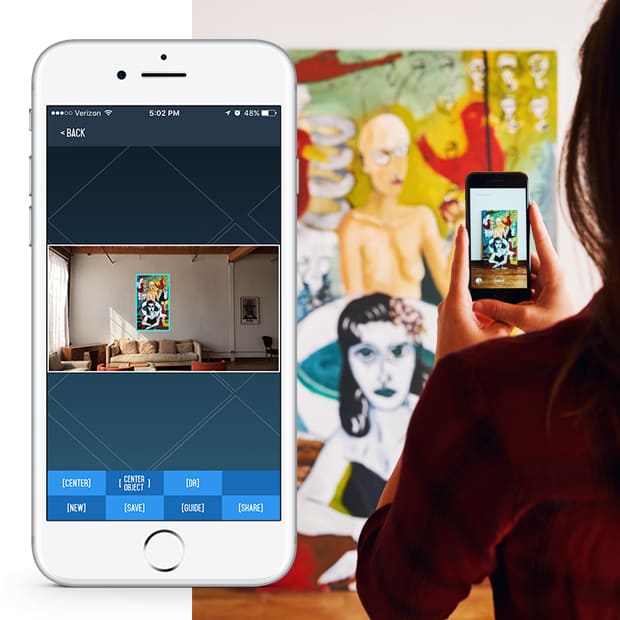 Remove the complexity of home improvement projects by allowing Cubit to apply your virtual design to the real world, indicating exactly where objects should be placed and nails should be hung.
GUIDANCE MODE
Once you've finalized your design, Cubit navigates you to the exact points in real life.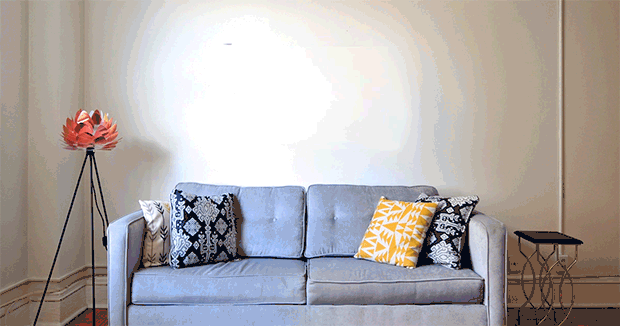 Switch into 'Guide mode' to bring your design from virtual to reality. Start in the corner of your measured space (wall or floor) and Cubit will indicate with a central arrow the direction you need to move. As you follow the arrow, you will see real time read outs of your point on the background on Cubit's display.
Once you've hit your target Cubit will display a bullseye. This will indicate exactly where to place your object, whether that is a nail for your picture or the corner of your couch.
LCD SCREEN READOUTS
Cubit displays real time information that adjusts to your movements.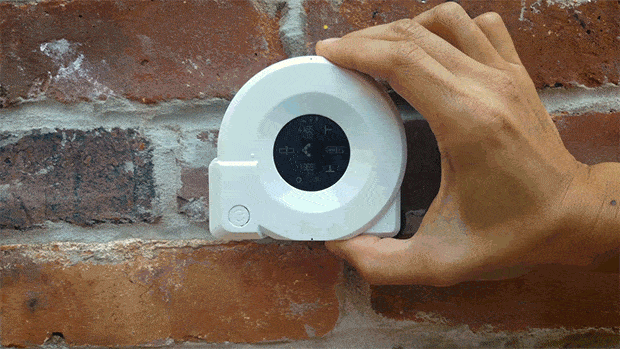 On the central LCD screen, Cubit displays all the necessary information you'll need to create a project, start to finish. Distance is shown in either imperial or metric units,  user's choice. The built in level ensures accuracy. You can also see directional guidance and battery life of your device.
PREPARED FOR ANY JOB
Cubit's durability, accuracy, and longevity make it the perfect multi purpose tool.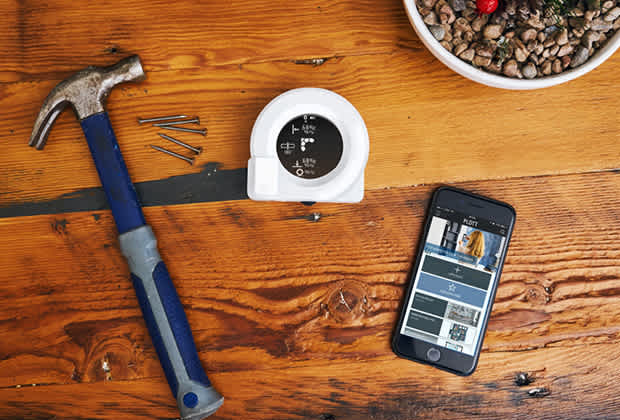 Housed in ABS plastic, Cubit is designed to be durable, because we know your tools can take a beating on the job. A single charge lasts up to 3,000 readings, so you can complete the entire job. The long lasting battery is charged through a micro USB on the underside of the device.
The combination of two pinpoint lasers and rubber wheel make this the most versatile, all-in-one measurement tool that let's you ditch multiple other bulky tools for a single smart device.
---
Cubit Rewards
Which reward is right for you? 


---
Cubit Tech Specifications
We give you the calculations and opportunity; you make it happen!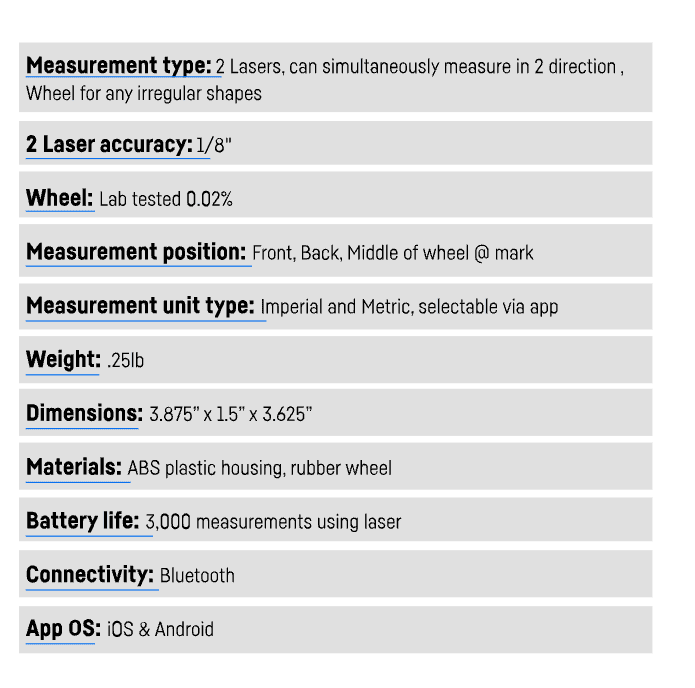 ---
Cubit Timeline
Our team has been working to constantly refine Cubit, both functionality and design.

---
Meet The Plott Team
We are a collective of creatives, engineers, inventors, military veterans, designers and weekend warrior DIYers on a mission to create a way where a DIY project can be less complex, and more fun! 

THE TEAM
The Plott team created Cubit as a way to spend our time designing how we want our space to look, or to download inspiration from online content, and then to take that design to life -- without having to be bogged down with a lot of the calculations and measurements.  A way to fully unleash our creativity.
Together, we have won 4 awards @ CES, including the coveted "Best of Innovation" award for Smart Home.  We have also been awarded Best of What's New from Popular Science, nominated for Best Connected Consumer Electronic from Mobile World Congress, won multiple best of innovation awards from ProTools Annual Review, as well as winning award for Best new product hosted by Amazon at the National Hardware Show.  
---