Are you prepared for the jobs of the future? Now you can learn how to build and program electronics in under 12 months using Augmented Reality, Facebook Messenger Tokens, and our Online Classroom!

Creation Crate launched in early 2016 and took the tech-education space by storm with a beta of their teacher-designed monthly subscription box curriculum.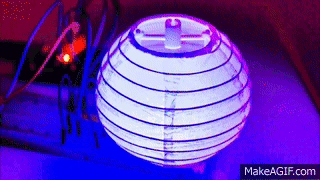 Users follow a 12-month curriculum and learn through hands-on programming and hardware-building tasks. The projects become more difficult each month, so users are continuously challenged and get better at building electronics.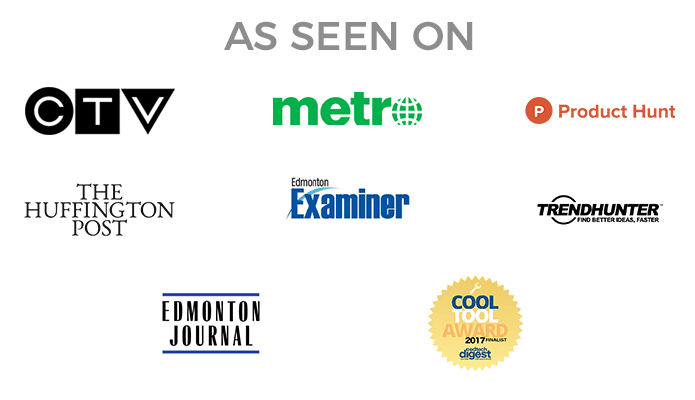 Inside the box, users find an instruction booklet, an UNO R3 (Arduino-compatible), and components. Learning how to build electronics is easy with our step-by-step process.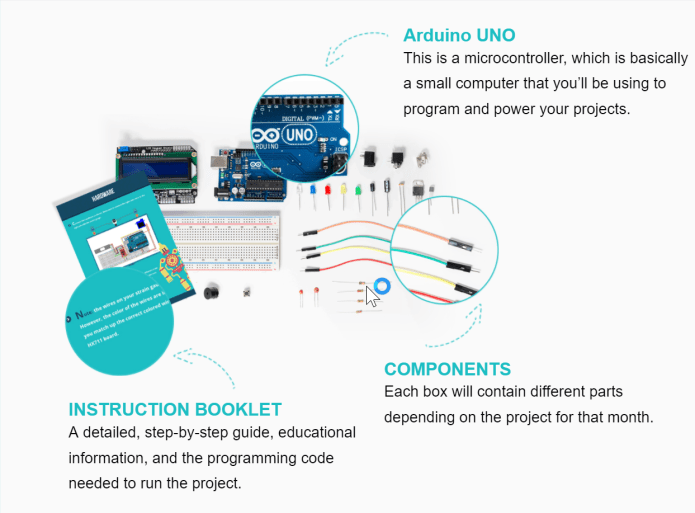 Customers over the past 2 years include homeschoolers, charter schools, maker spaces, parents, programmers, and tech-enthusiasts from around the world.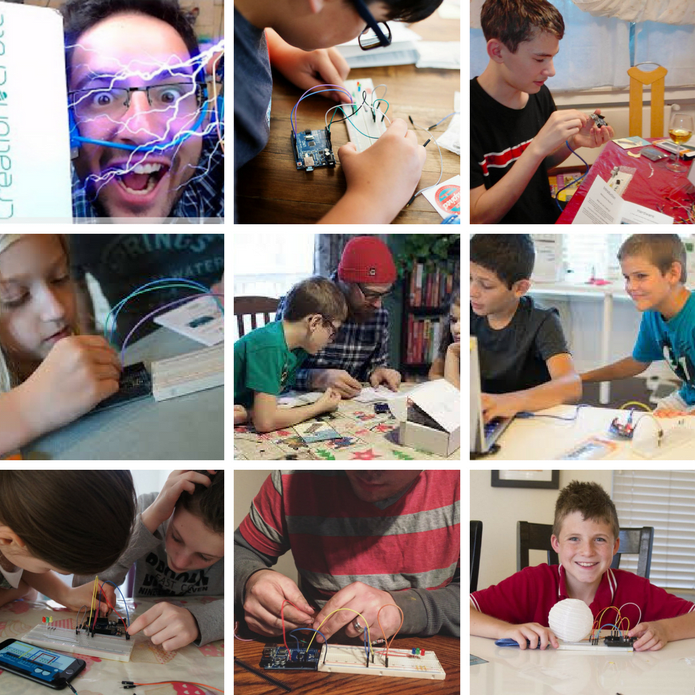 In response to feedback from nearly 3000 subscribers, Creation Crate is finishing designing an entirely new experience for learning how to make!

We're introducing 4 new features to our entire newly designed project curriculum! Augmented Reality will change the experience in how you learn. Facebook Messenger Tokens will change how you access information. The online classroom will be free to anyone! And the Ultimate Maker Kit makes it all accessible to large groups and classrooms!

Using a phone/device camera, users will be able to download the creation crate reality app through the app store and instantly interact with a digital teacher.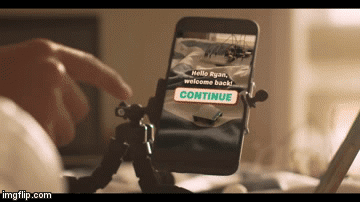 Our digital teacher will personally guide you through your entire learning experience!
With our digital teacher "Hal", you can explore as little or in-depth as you want to on any given topic.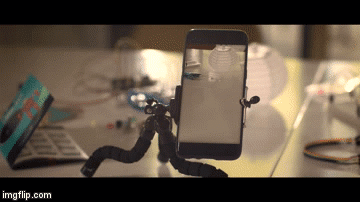 Don't know what a component does? Don't spend your time googling it, use the Facebook Messenger Token to bring tutorial videos directly to your Facebook Messenger App. 
Each component comes with a scannable token. Simply open Facebook messenger app, go to "scan code", and scan the code of the component you are working on in your project.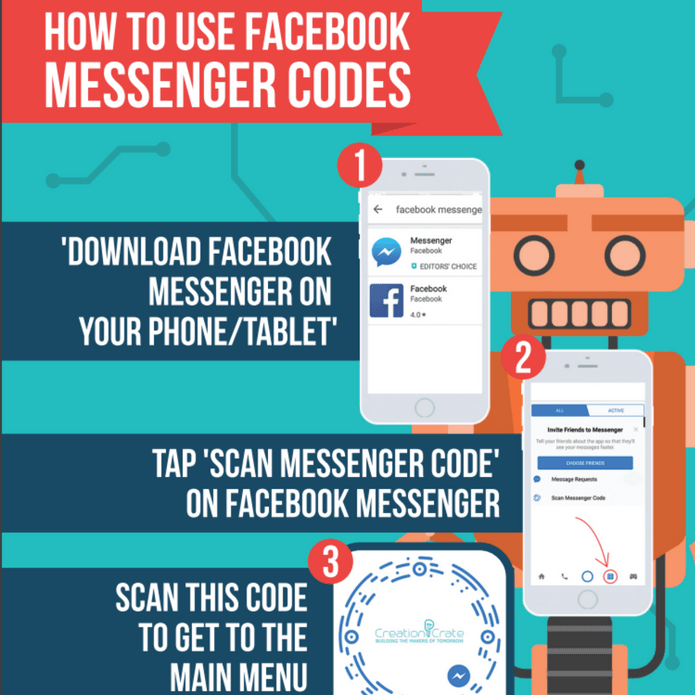 In Facebook Messenger, engage with our chatbot menu to explore what you can learn in electronics.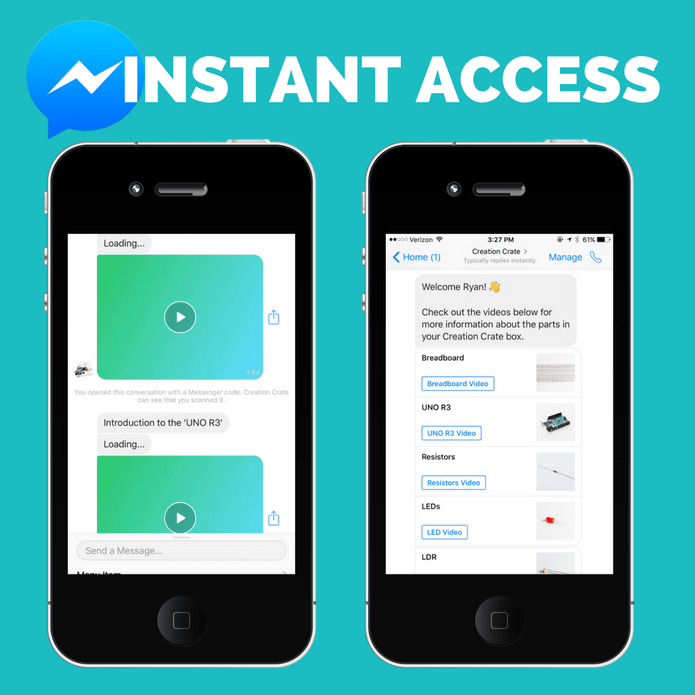 Ask questions, explore tutorials, and see what other projects you can create with these components. 

Whether you're a software engineer wanting to learn more about hardware or a novice that doesn't know what a breadboard is, we are creating a FREE CLASS taking you step-by-step through your first lessons with Arduino.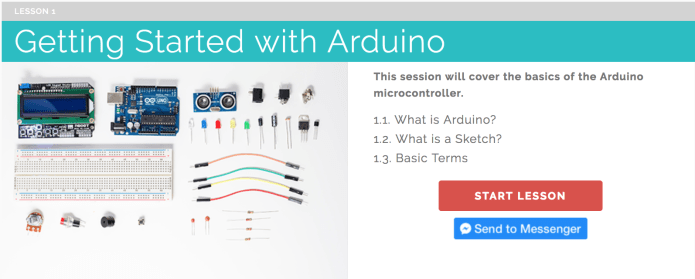 The "Ultimate Maker Kit, Classroom Edition" is our entire 12-month curriculum inside ONE KIT.
A kit like this has always been on our roadmap.  Now, due to the incredible number of educators who have told us that they have been looking for something like Creation Crate to use in the classroom, we decided to accelerate its development.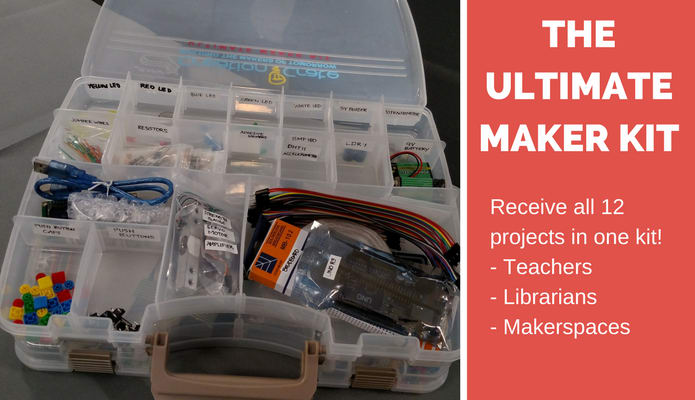 Educators, whether in the classroom, starting an after-school program, or in a makerspace or library, can bring the hands-on experience of building electronic circuits and learning to code to students with this turn-key program.  
We provide all the materials and background information so, even if you are an educator with no experience in these subjects, you can get started immediately.
A re-useable and re-stockable, tight-locking container will house all of the parts. (Recommended for middle-school - young professionals)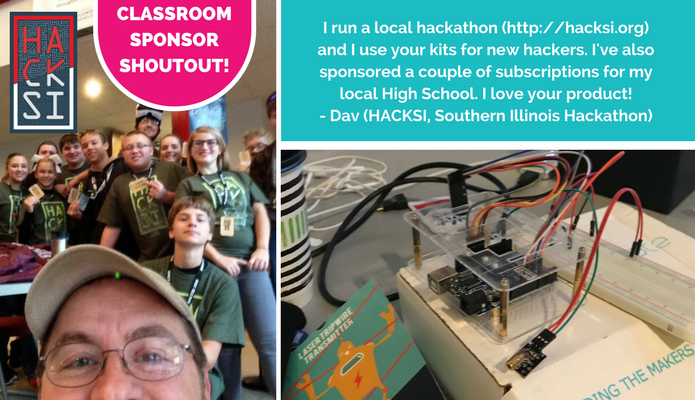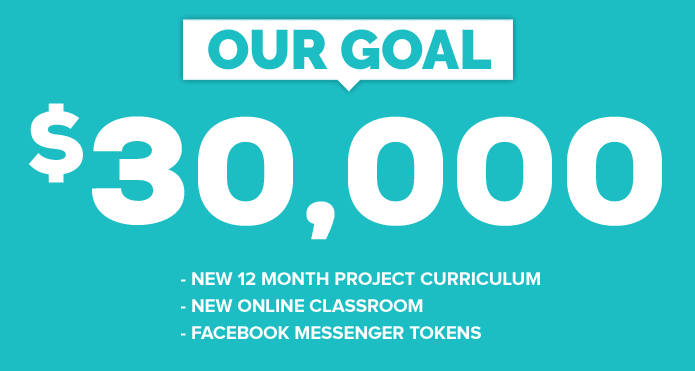 During the 12-month curriculum, you'll be faced with 40+ individual key concepts to be learned and applied in your projects. These concepts cover a wide variety of subjects including computer science, electronics, engineering, physics, mathematics, and more.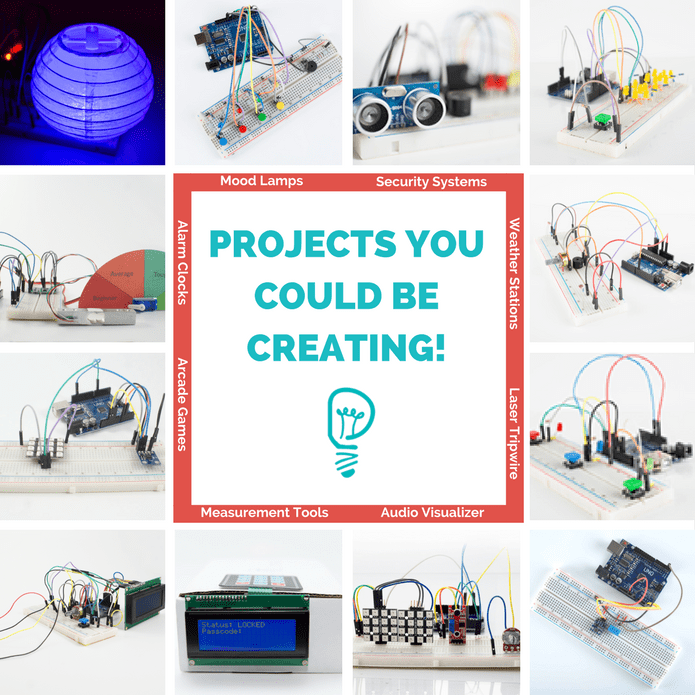 You'll be introduced to electronic components such as resistors, potentiometers, and infrared sensors; programming concepts ranging from defining variables, using arrays, and comparison operators.  
The major component of our program is learning to use the Arduino microcontroller and many other electronics pieces. This will involve programming and using many different parts to create electronics!

Creation Crate is proud to announce that our curriculum is designed certified to meet the standards set up by the International Society for Technology in Education (ISTE) standards as a recognized curriculum for learning how to program electronics.
We know educators have a lot on their plate and any program or project that they take time to do in the class needs to help them meet their objectives.  One of those is teaching to the standards set forth for each grade level.  
We are designing each project with this in mind so it can be used to reinforce these concepts. This not only helps students to learn new information but retain it longer and ultimately demonstrate mastery when tested.
With each project, we will define the learning goals, provide step-by-step instruction, and outline which standards can be met and specifically how the project can meet them.  Check out the sample below.
Sample ISTE Standards Matrix

Example ISTE Standards
1 - Empowered Learner
Students leverage technology to take an active role in choosing, achieving and demonstrating competency in their learning goals, informed by the learning sciences.
1d - Students understand the fundamental concepts of technology operations, demonstrate the ability to choose, use and troubleshoot current technologies and are able to transfer their knowledge to explore emerging technologies.
5 - Computational Thinker
5c - Students break problems into component parts, extract key information, and develop descriptive models to understand complex systems or facilitate problem-solving.
5d - Students understand how automation works and use algorithmic thinking to develop a sequence of steps to create and test automated solutions.
How the Creation Crate project helps to meet the standard:





We have thousands of maker's feedback on what their favorite projects were from the projects in our past 12-month curriculum. Our curriculum always changes to keep up with the newest technologies and project ideas in Arduino. We will be creating a new curriculum of projects so subscribers from the past can experience new projects and all our new features!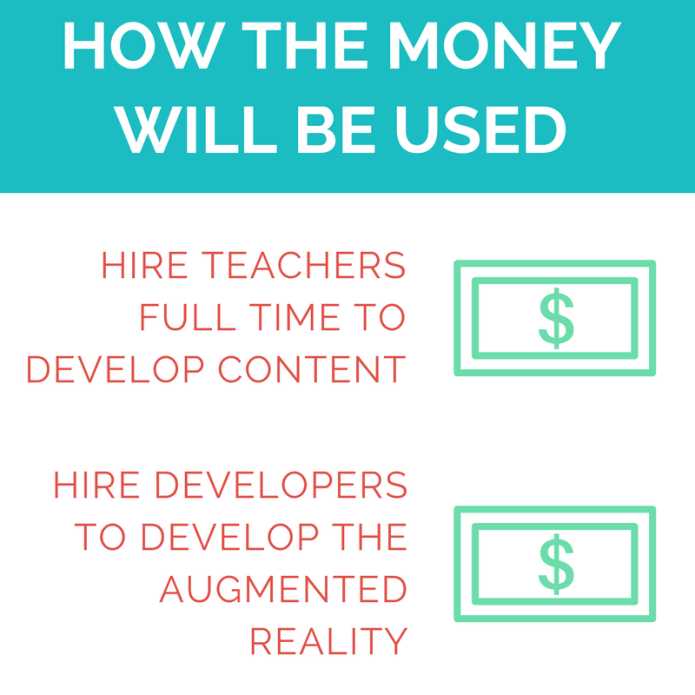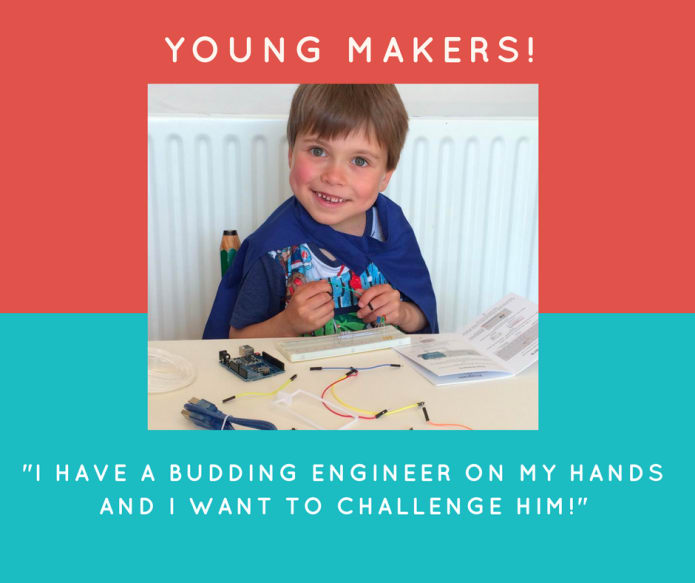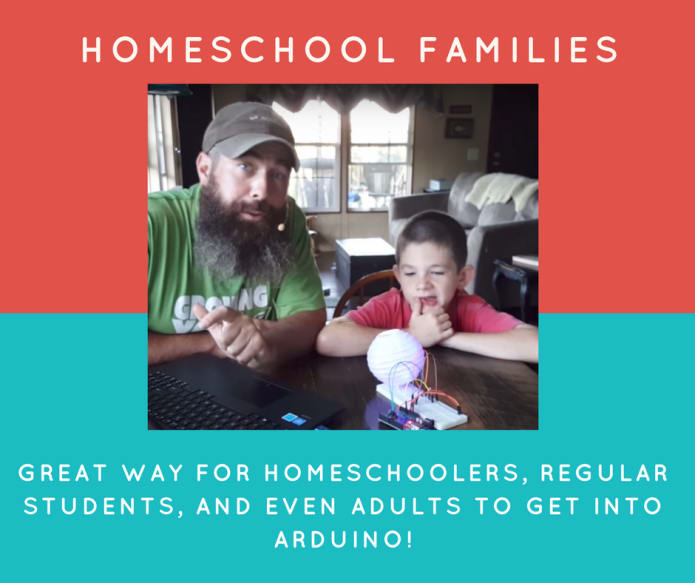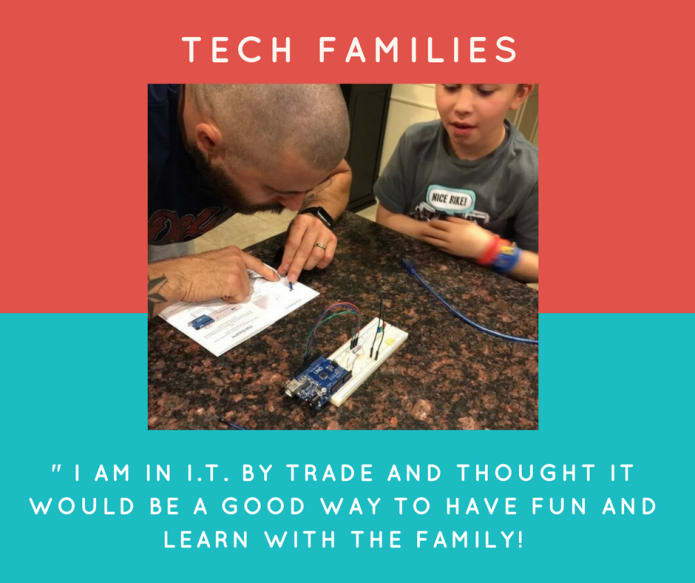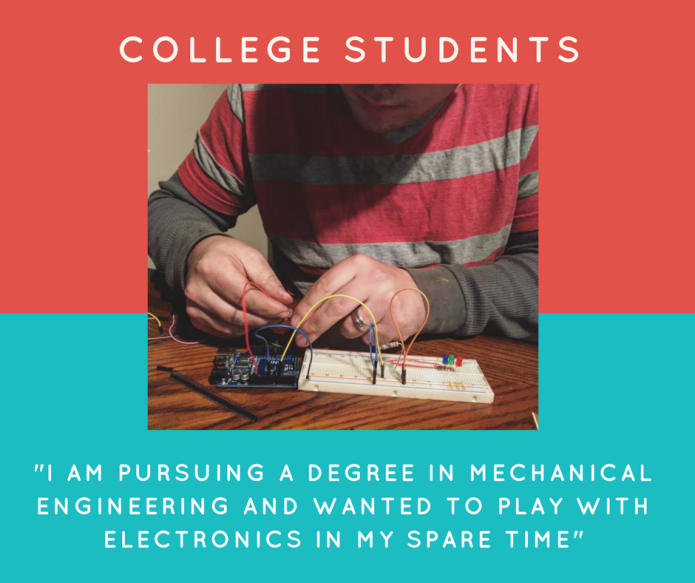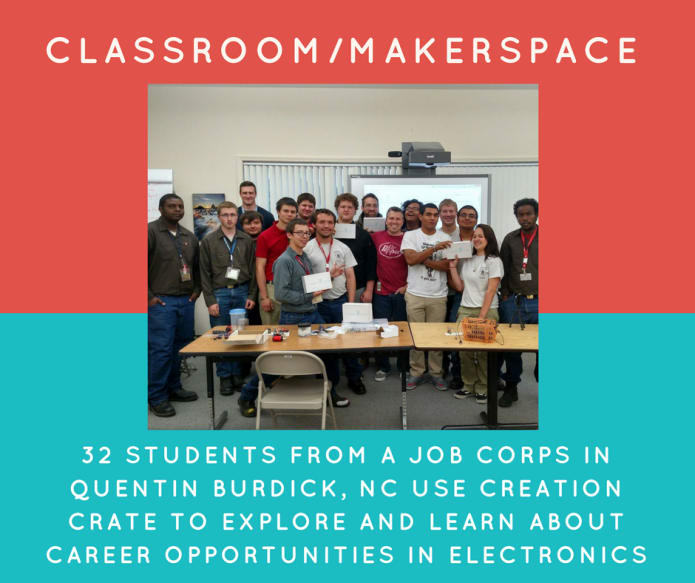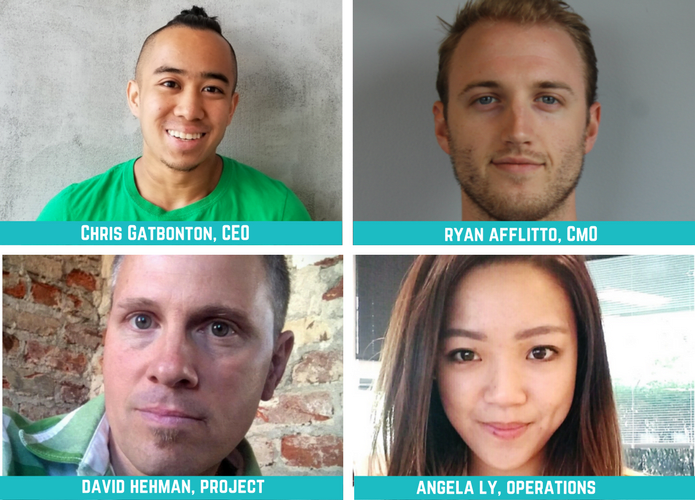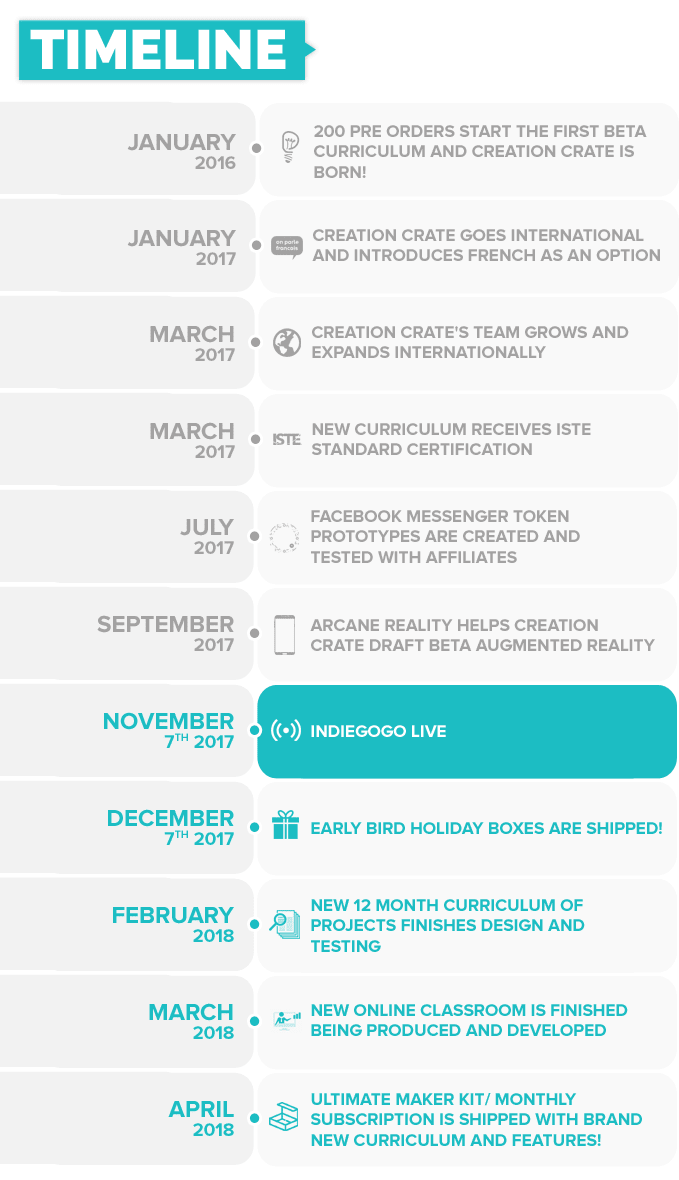 What is Creation Crate?
Creation Crate is tech education-in-a-box! With Creation Crate, you can learn how to build electronics without any prior experience.
Creation Crate projects are a combination of building hardware and programming software with a focus on helping you understand how it works. Each month, you'll be given a new project that's slightly harder than the last.
Where is Creation Crate located?
Creation Crate is based in Toronto, ON, Canada.
Yes, we're Canadian, eh!
What's in the box?
Every box is going to be different depending on the project, but the 3 main components are: the UNO R3 (Arduino-compatible), which is like a pocket-sized computer, various components, and the instruction booklet.
The core sections of the instruction booklet are: Hardware, Programming, Common Errors, and Exercises. Each section contains detailed explanations of the steps. You'll also be given a password to access a project support page on this site!
What else do I need?
Everything you need is in the box!
The only other thing you'll need is access to a computer with internet and a USB port.
Who is it for?
Creation Crate is for everyone! (Well, almost)
The recommended age is 12+. The projects may be doable at a younger age with parental guidance.
But remember, it's not just for kids. Creation Crate is for anyone with an interest in building electronics!
Are there any shipping fees?
There is a flat rate of $5 per box for shipping to Canada, US, and rest of the world.
What countries do you ship to?
We ship all over the world!
Please allow up to 2 business days for processing. Once the item is ready, we will send out a confirmation email when the item is shipped.
Orders are shipped on business days only. Business days are Monday-Friday, excluding federal holidays within Canada.
We ship all orders as quickly as possible, but please note that there may be processing delays in shipping during sale events and peak shopping days.
Estimated shipping time?
North America:
Please allow up to 2-8 business days for shipping in Canada and up to 3-5 business days for shipping in the US.
Please note that only orders in North America will have a tracking number. We are not liable once your package has been delivered.
International:
Orders outside of North America may take 7-21 business days to arrive. Please note that orders outside of North America will not have a tracking number.
How do I cancel my subscription?
Easy!
Just log in to your account here: https://creationcrate.com/customer/login
From here, you can manage all of your subscription details.
*Note: canceling only stops your current subscription from renewing.
How can I get in touch with you?
You can fill out our contact form or email us at info@mycreationcrate.com.
Someone will get back to you ASAP!