What: Teaching the Web
Giving students the ability to create web pages and their own apps inspires them to express and share their creativity with the broader community.  Mozilla WebMaker initiatives are dedicated to increasing web literacy around the world.  We envision that each participating student will come out of Teach the Web training with an improved understanding of what they can do to make the web their own.  Web literacy leads to a sense of empowerment, and results in those students in turn becoming teachers among their community.

Where: Cerros Beach Resort, Copper Bank, Corozal District, Belize

We received an invitation to conduct a Teach the Web session in a  rural area in northern Belize called Copper Bank in the Corozal district.  This is close to the famous Cerros Mayan ruins which dominated the area 250 BC.  Many of these ruins remain un-excavated all along the peninsula.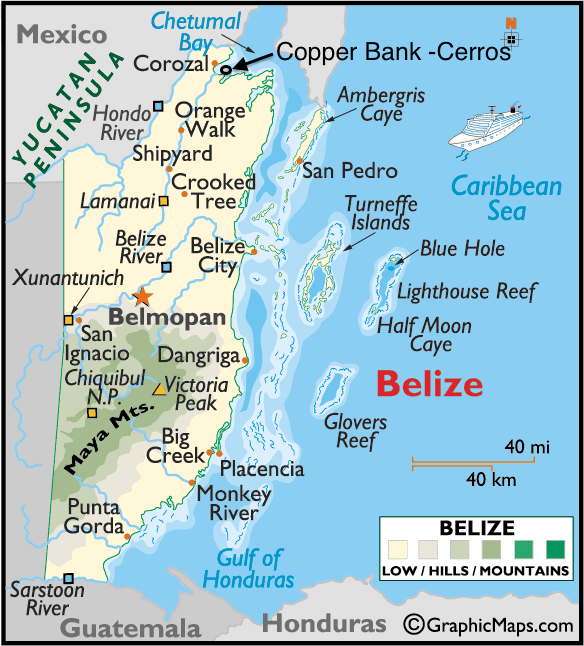 Copper Bank does not have infrastructure for local internet access.   But many of the kids who live there have access to the Internet at their schools across the bay.  They are very interested in learning to how to use and develop on the web.  We anticipate 20-30 local students to participate in the training.  We will give each student a web-phone to work on. (With your support.)
Bill and Jen Bellerjeau established the ecologically-friendly Cerros Beach Resort on the peninsula.  Here is a view of their land, near the Cerros Mayan ruins.

During my visit earlier this year, I was talking to Bill and Jen about the mission of Mozilla and our "Teach the Web" events.  They told us a lot about the region, the town and the kids who lived in the nearby village.  They thought the kids in the community would be very inspired to learn about the web, the new web-phone technologies that Mozilla was launching (called Firefox OS) and how they could build their own personal web sites and apps if we were to have a Teach the Web event in Corozal.  And so they offered to donate the space in their resort cafe to set up an impromptu internet cafe where the local students could learn to develop websites and apps.
Networking further, we have received support from Belize Telemedia, a local phone company that has offered to donate SIM cards for the phones the students would use to create and interact with the web during the training sessions.  And we have received approval to import the phones and computers for the event.

Now we need your help to assist in defraying cost of the event. 
Contributors will receive gifts associated with their campaign funding level and a thank you mention on our Tumblr page: http://corozalwebtrainingcamp.tumblr.com/

Thank you for your support!
Who is behind this:

We are a team of passionate and committed Mozillians who believe in the opportunities provided by free access to the web and the ability for people to create their own experiences of the web with basic web literacy.   Four Mozillians from Costa Rica, Canada and the US have volunteered to teach the event.  They will introduce the basics of web-making and app-making based on html5 and web technologies using the Mozilla tools WebMaker and AppMaker  (https://apps.webmaker.org/  https://webmaker.org/) as well as introduce many of the free services for site management. 

The training facilitators include:

Shane Caraveo, Senior Software Engineer (https://mozillians.org/en-US/u/scaraveo/)  Shane created the new services integration platform for Firefox over the past few years and has an extensive background in contemporary web technologies.

Matthew P.T. Ruttley, Manager of Data Science (https://mozillians.org/en-US/u/mruttley/) works on algorithms for User Personalization in the Mozilla Content Services team. He has taught English and French to university levels in Japan, and regularly teaches Python with Mozilla Foundation's "Software Carpentry", including at Columbia and Harvard. He also organizes the "Small Data" meetup in the New York area.
Jorge Villalobos, Add-ons Developer Relations Lead (https://mozillians.org/en-US/u/jorgev/)  Jorge has worked for the Mozilla Add-ons Team for over five years, and contributes to the Mozilla Costa Rica and Mozilla Hispano communities as well.
Mike Poessy is Mozilla's Service Desk Technician (https://mozillians.org/en-US/u/mpoessy/) managing connectivity and device management for the San Francisco office of Mozilla.  He is a native of Nicaragua and is passionate about helping people create the web we want.
Julio Gomez Sanchez
, Mozilla Representative - Mexico (
https://mozillians.org/en-US/u/jegs87/
) Julio works on localization of Firefox products and services.  He has supported translation efforts into 40 indigenous languages.  He plans to teach concepts on user experience, user interface design for websites and will lead a session on localization into Belizean Kriol for Firefox desktop and Android platforms.
Christopher Arnold, Business Development (https://mozillians.org/en-US/u/ChristopherArnold) Is the coordinator.  I visited the Cerros Beach Resort in 2013 and planned the internet training camp with the owners of the resort Jen and Bill Bellerjeau.  I conduct partnership outreach for Mozilla and international product launches.
What Indiegogo and your donations will enable:

The funds raised by this campaign will be used to cover travel for the Teach the Web trainers, shipping of computers to conduct the training at the Cerros Beach Resort, and web-phones that we want to give to each kids for their ongoing creation of web content.
It is our hope that each of these students will go on to create more web content about their lives in Corozal.  Potentially some of this web content could lead to greater archeological discovery of the riches of cultural history of the region.
Project Supporters:

Mozilla will be contributing the computers used in this event. 

Belize Telemedia will be contributing SIM cards for use by the students during the training.

Belize Ministry of Finance will be supporting the importation of hardware.

Learn more about Cerros Beach Resort:
https://www.facebook.com/CerrosBeachResort (Jen is the manager)

http://www.lonelyplanet.com/belize/cerro-maya-copper-bank/hotels/cerros-beach-resort     Lonely Planet's glowing review: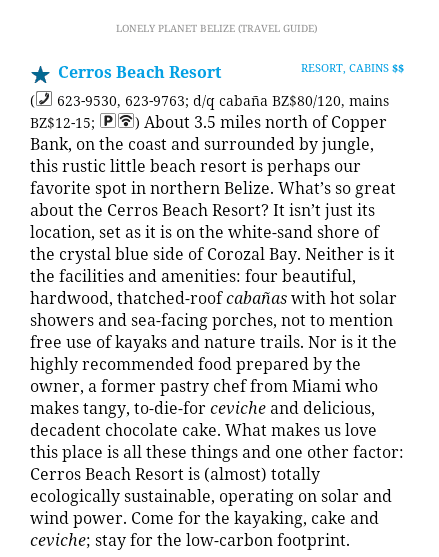 Pictures from my visit are here: https://www.indiegogo.com/projects/corozal-web-...

For more about Teach the Web initiatives visit here: https://training.webmakerprototypes.org/en/
To learn more about Mozilla visit: http://www.mozilla.org
To learn about Firefox OS visit: https://www.mozilla.org/en-US/firefox/os/

Thank you!

Sponsors include:
Philippe Nahas
Scott Mader owns property on the Corozal Bay at Progresso Shores and is proud to sponsor the Corozal Web Training Camp (http://www.progressoshores.com/)
Andrea Wood - Is the Digital Advocacy & Fundraising Lead of the Mozilla Foundation.
Kory Salsbury - Is a Mozillian who works on IT support and is our resident expert on flashing Firefox operating system to our new Firefox OS phones.  In addition to funding the campaign he is supporting the students who will all receive Firefox OS 2.0 on their new phones.
John Hammink - Is a Mozillian who has spoken on Firefox OS at FISL and other Mozilla training events.  (https://mozillians.org/en-US/u/jammink/)
Richard Arnold IV - He's just this guy.  You know?
Desigan Chinniah - Dees is a Mozillian and heads global content partnerships for the Firefox OS Marketplace (uk.linkedin.com/in/desiganchinniah)
Thomas Elin - Thomas is a Mozillian whose primary respnsibility is Firefox Marketplace Content Program Management. He works to ensure that processes are in place to support our App and FFOS Partners for all things Content. (www.linkedin.com/in/thomaselin/)
Andrew C Gottlieb is a writer and recruiter who's been helping university students find jobs in the technology world for the past 15 years, primarily at Microsoft. 
Helen Caraveo
Randell Jessup is a Mozillian who works on real-time communication tools for web browsers.  (https://mozillians.org/en-US/u/jesup/)