As as Afghan refugee born in Iran, I moved to Afghanistan after the Taliban regime collapsed. I was then able to earn my Master's Degree in Computer Science from the Technical University of Berlin in Germany. From there I moved on to teach as a professor in the Computer Science faculty at the University of Herat in Afghanistan. The opportunities I have had in life areas a result of access to digital literacy and education I've been fortunate to have. This has led me to find success and opportunity including giving a TED Talk in New York City and establishing Code to Inspire. Every single girl in our lab will also have an opportunity to access education and digital literacy and they will become ambassadors of peace, freedom, creativity and innovation. That is what Code to Inspire is about.
Code to Inspire Philosophy:
I am a technologist and social media enthusiast. We live in an online global village  where no geographical boundaries prevent people from connecting and communicating.
My goal with Code To Inspire is to spread the message of peace by connecting  women in Afghanistan to technology and the rest of the World. We educate and empower women in Afghanistan with technology by teaching them how to code and once they have the skills sets they need to succeed we help them find employment as  programmers. Our goals are to educate girls and young women in Afghanistan and economically empower them by helping them find employment so they can apply the skills they have learned at Code to Inspire.
Here is a message from our female mentors in Afghanistan to you (make sure subtitles are turned on for this video)
Why Code to Inspire is needed:
We are going to be the first coding centre of women for women by women in Afghanistan. Safety, security, travelling concerns outside of your hometown, family, financial issues and limited job opportunities for women in Afghanistan on the ground are putting them at a competitive disadvantage.
At Code to Inspire we offer a safe and secure place where the girls can learn, communicate and enjoy being in an educational environment. It is free of charge for the students due to the financial situation of families in Afghanistan who normally cannot afford to pay for education. Besides providing the educational, technical and social curriculum we will teach them how to be a good leader, teamwork and increase their self esteem and confidence.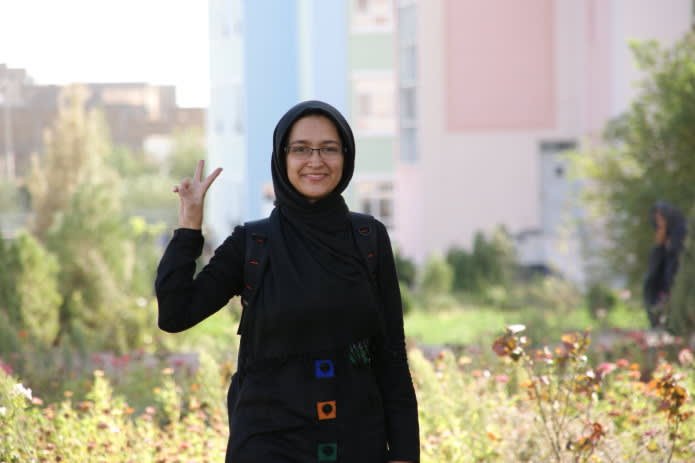 How does our coding centre work?

We cover fifty girls from different educational backgrounds.There are mentors in Afghanistan helping students in the lab. Students are challenged to find a problem inside their community and build a software product as a solution.
What We Need:
We need to raise $20,000. These funds will directly go towards establishing our coding centre in Herat, Afghanistan. Here is what we can cover with your support:
Establish a programming centre in Herat, Afghanistan which covers 50 girls daily.

Provide 20 laptops for the centre.

Provide 2 projectors and one printer, copy, and scan machine.

Purchase equipment for the classrooms i.e ( chairs, desks, stationery)

Provide four expert mentors to teach the girls in our centre and assist them to become programmers.
Other Ways You Can Help
Assist us with networking and building more relationships.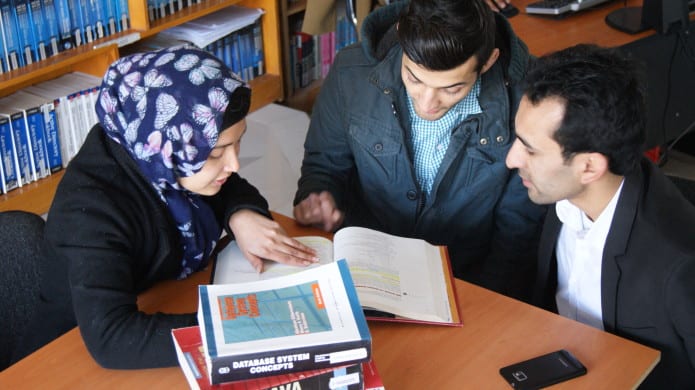 "We are proud to have you as an INSPIRING friend. The generous support
of individuals like you make it possible for the girls in Afghanistan to overcome the challenging barriers. You EMPOWER THEM ONLINE and make them a DIGITAL CITIZEN of the world."
                                                                              Fereshteh Forough - Founder & CEO