Overview
'Daddy, what are those million shiny spots up in the black sky?' This is the question I want to be able to answer by the time my daughter will ask it. I invite you to help me answer this same question for hundreds, hopefully thousands of other kids all around the world.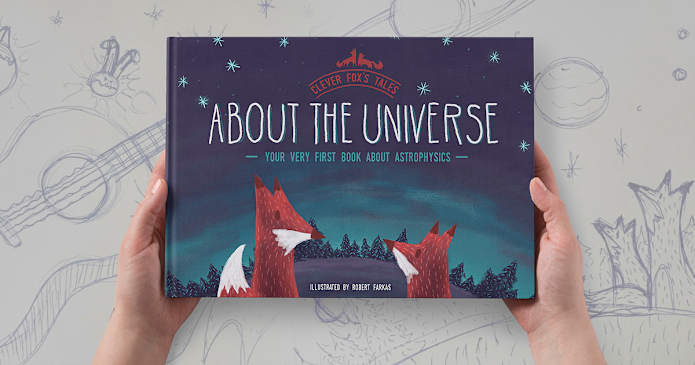 About me
My name is Róbert Farkas, I am a freelance illustrator and animator. I live in Europe in Hungary with my family. Aside from drawing I like to read books about astrophysics in my free time, which influenced me in creating this trilogy.
About the trilogy
The first book is about the Big bang and particle physics, no joking! The second part takes us to the middle of the solar system, explains about core fusion, vacuum and what lies in the middle of a black hole. The third is a leap into quantum physics, with a taste of the speed of light, gravitational lens effect and dark matter.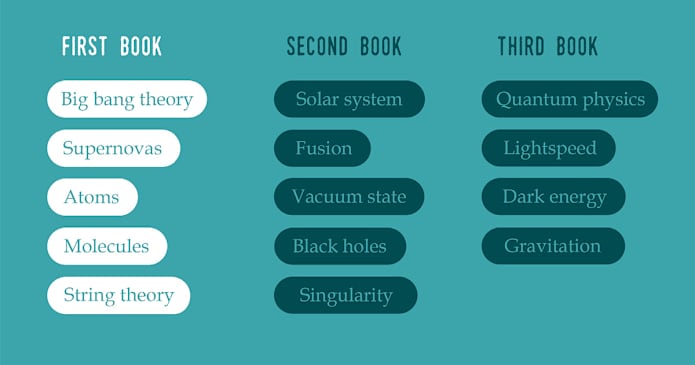 All books are ten pages, based on short conversations between father fox and his cub about the mysteries of the universe.
Every single physical phenomenon that appers in the books is explained through examples taken from our everyday reality.
Let's talk about physics!
You say these are really complicated topics, and you don't quite understand them yourself? Good. Who wouldn't want their children to have better knowledge of our expanding world than what they have? Besides, you'll learn as we progress together with Da and his cun.
These topics will bring up lots of hard and interesting questions to answer, which is my ultimate goal.
My hope is that my fox-tales will lead to conversations between parent and child about the fundamental questions, like where we come from, what we are made of and where is that something from.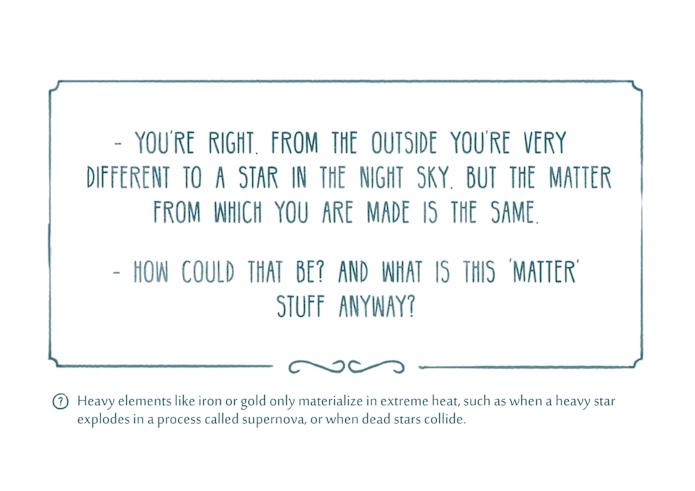 About my mission
I need money. A lot. I want my books to be published in as many languages as possible to be able to bring it to every corner of the world. Good news is we can all do this together, if you pledge some money, for what I've put together some awesome perks from 3D-print figurines to hand-drawn illustrations.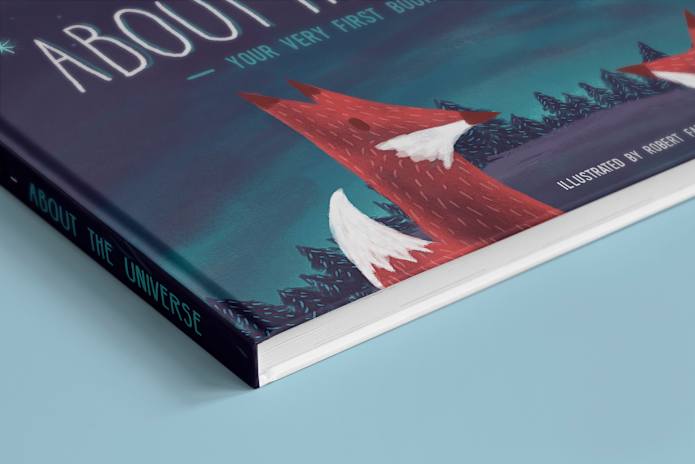 About the budget
6900 USD lets me publish and dispatch the first book to the pledgers in 300 copies (world wide free shipping included) and pay taxes after the whole thing. I can also afford the ISBN number needed for international editions.
 
13800 USD is enough to have the second book in print as well. I can post these and pay the taxes after them too.
 
20700 USD is enough to have all three books in print, taxes and postage fees covered.
 
You can also help without paying a cent!
If you don't have a nickel but like the idea, use the share button located on the top of the page, it's easy and it helps me a lot!
You can spread the word about my campaign to your friends and family.
You can share my campaign on social media and your blog.
If you know celebrities or astrophysicists, who would like to help me promote the books with a quote, that'd be awesome!
Perks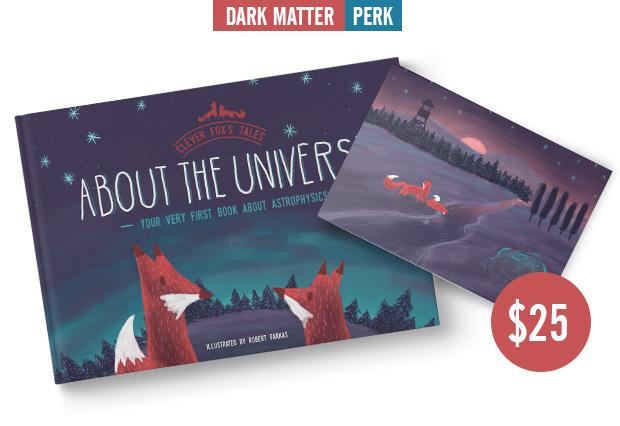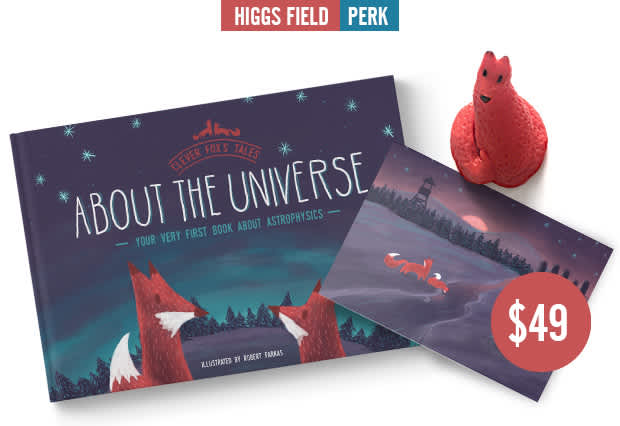 1 book
1 Fox figurine
1 Postcard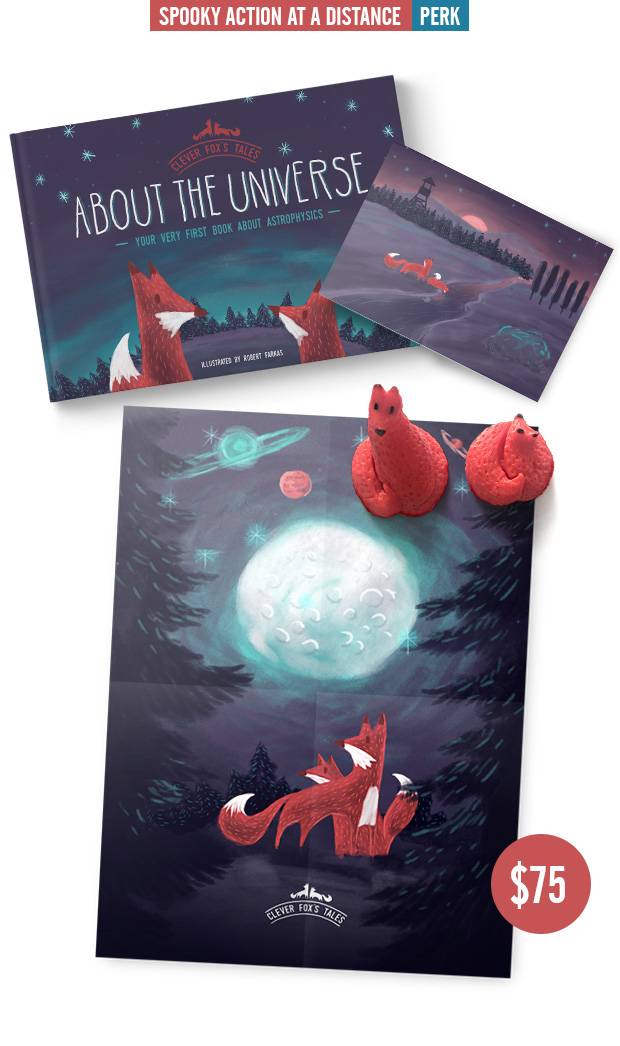 1 Book
2 Fox figurines
1 Poster (A2)
1 Postcard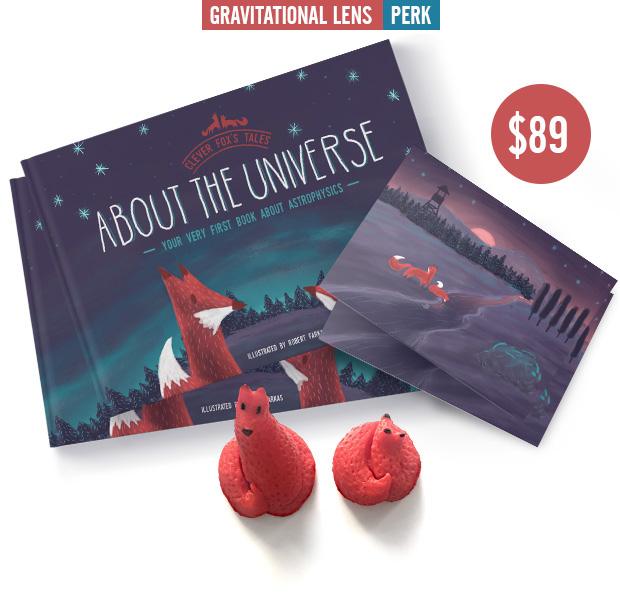 2 books
2 Postcards
2 Fox figurines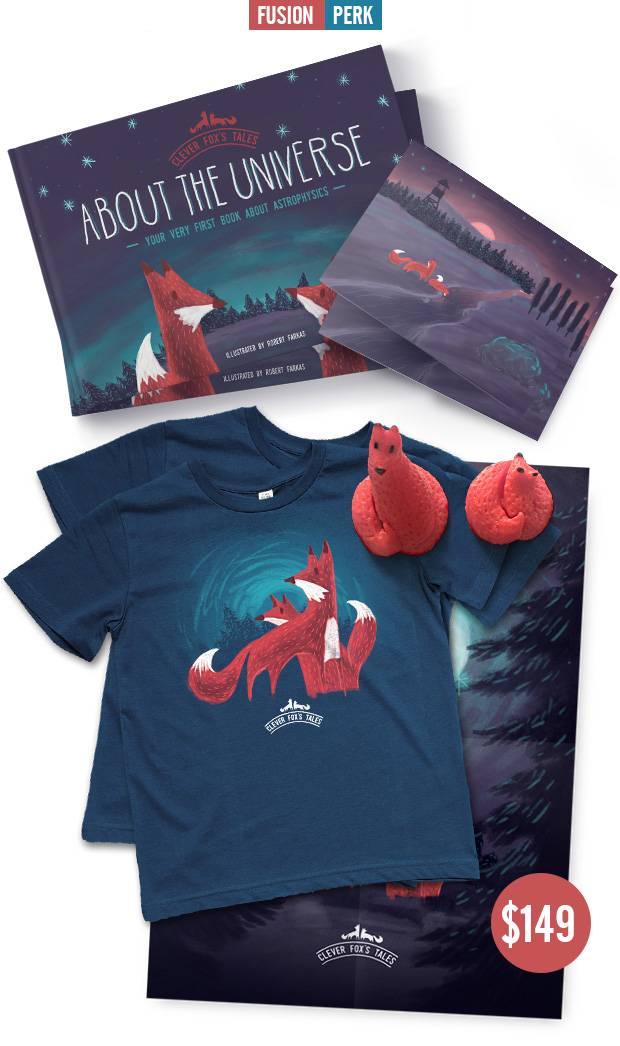 2 Books
2 Fox figurines
2 Postcards
2 T-shirts
1 Poster (A2)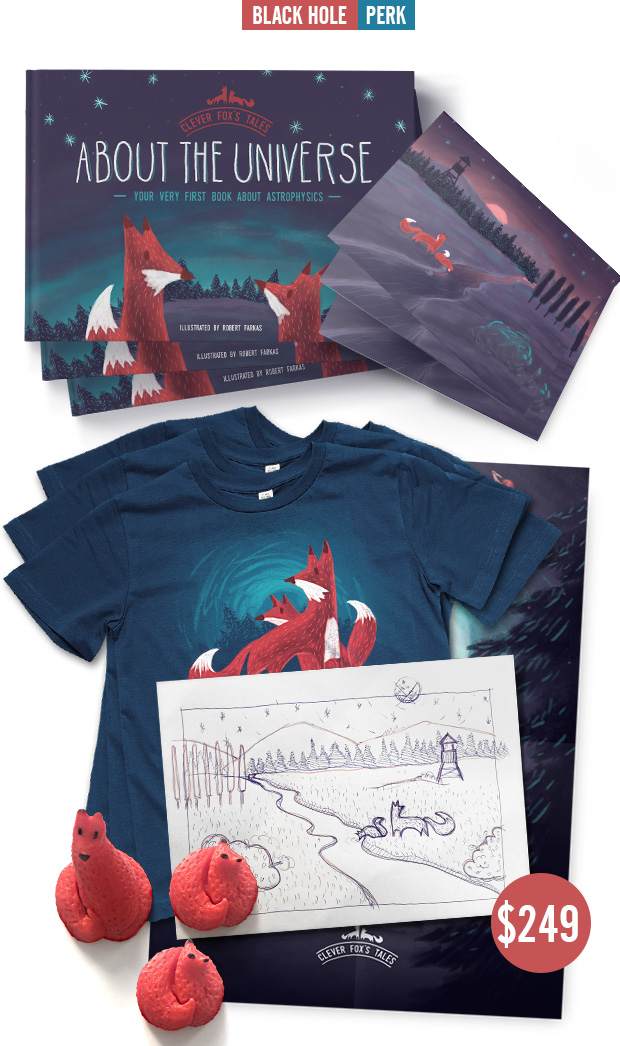 1 Original sketch
3 Books
3 T-shirts
3 Fox figurines
1 Poster