5asideCHESS – let's get people sharing and playing – buy one for yourself or better still take it to your favourite coffee bar, pub, restaurant or waiting place and gift it to them so everyone can play courtesy of you.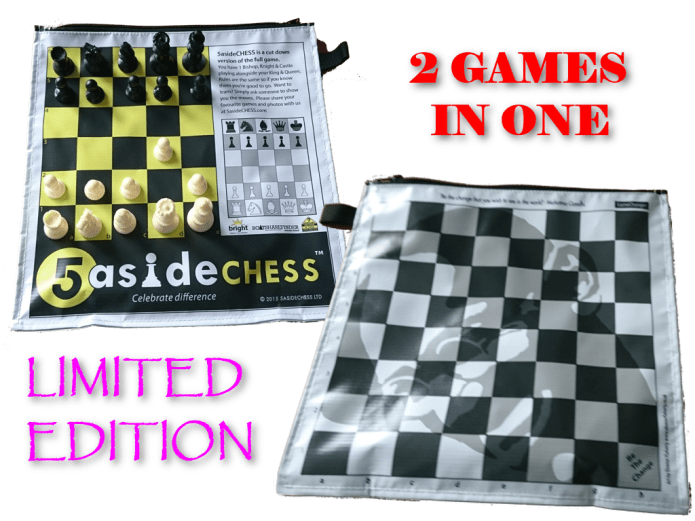 We came up with the 5aside chess game because we want to do our bit to change the world. We want to get people talking to each other again. We believe the simple act of playing a game in public is where strangers can become friends. We want to bring people together and share the love of interacting, away from the office, sharing time, relaxing and having fun.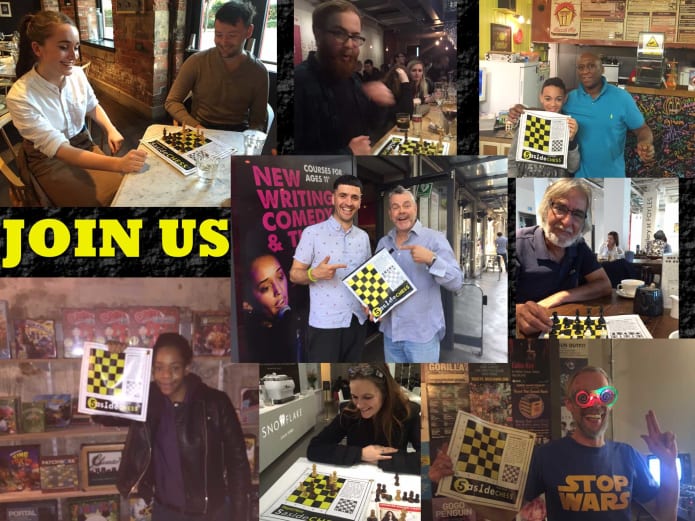 Success comes when people act together, failure tends to happen alone.
We live in a world where finding fault in others seems to be the favourite blood sport. It has long been the basis of politics. It is the theme of much television programming across the world. It sells newspapers. Whenever we meet anyone, our first, almost unconscious reaction may be to look for imperfections.
Shackled away, we fall prey to the constraints of work, dreaming of what we would like to be knowing full well it will never transpire. We have that strength, that passion to achieve our goal and become a better person but very few use that power.
Disconnect from the online network and embrace the intrigue that exists when you meet someone you know nothing about. Who knows what you'll discover or where it may take you?


white to move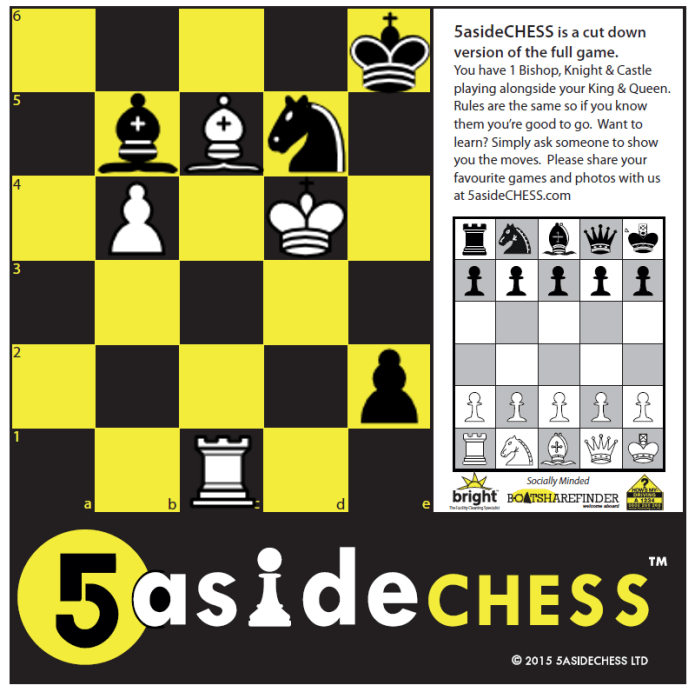 Playing 5 aside chess is exciting, educational and social. Education is the greatest power we have. United, we can combine our knowledge to be even greater and all this while playing a game of 5 aside chess.
The shorter gameplay and easy to learn rules mean anyone can join in. With extensive health, what is not to love?
We are the antibodies kicking while the planet fights its fever. Join the revolution - be a game changer.

Chess, the game of Kings. And you can see why when you look at the benefits. 5 aside Chess removes the misconception that this game is only for the geniuses amongst us by making it accessible to everyone. The advantages of this include:
· Improves social skills, memory, spatial skills, numerical abilities, verbal aptitude, creative thinking, problem solving, and reasoning skills
· Raises IQ
· Helps prevent Alzheimer's
· Improves concentration
· Helps grow dendrites that conduct brain signals
· Teaches planning and foresight
· Better brain function
· Improved cognitive abilities
· Improves strategic thinking
· Meeting interesting people
· Provides travel opportunities to visit worldwide tournaments

This is how our funds will be divided
 
In the event we don't make our target, we have prioritised areas to use the money most efficiently. As a result and in accordance with our vision to bring people together, we will use the funds to secure coffee houses and coupled with our wish to combine fun and health will acquire contracts for schools and hospitals.
This would allow the company to reach the market place and grow in stature to then broaden into further avenues just at an albeit slower pace. Our marketing and launch event would be smaller and funded by the proceeds of sales.

5 aside Chess is designed to be accessible by all and if we exceed our goal this is what we'll do!!
Postal chess – Connecting to correspondence chess companies and utilising their outlets to spread 5 aside Chess to the 3.6 billion people worldwide without internet access.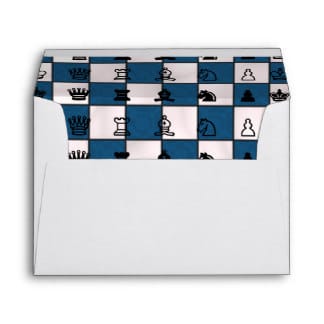 Sourcing a supplier of checkers pieces to go in the bag as well.
Expanding to a range of carry bags that allow you to store you tablet or laptop, and then a game of 5 aside chess on your lunch.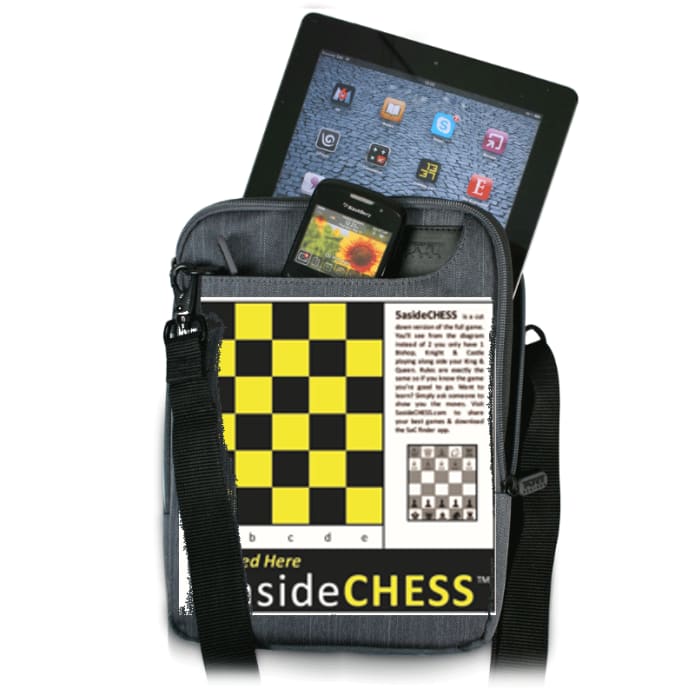 Website and Facebook app – Creating the Facebook app to allow play of 5 aside Chess to over 1.5 billion users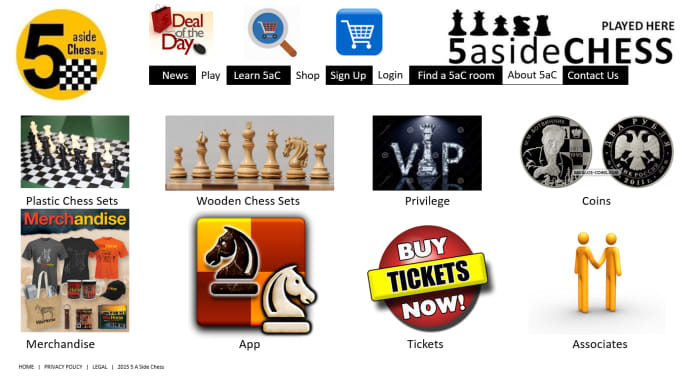 5 aside Chess dating nights in partnership with a major dating site providing a unique way to meet new people while taking the stress out of finding conversation