We love our pets and they love us! They do cute things, like sleeping next to our head, snuggling during TV time and comforting us when we're down.   But they also do things that drive us CRAZY!  
Jumping up to surf the kitchen counter or the dining table is often the thing that tests the limit of our patience.  But the so-called cures or treatments often leave us as the bad guys.  We've tried everything imaginable, yelling, aluminum foil, tape, special sprayers and shock pads. None of these work well nor do they leave us with a usable counter or table.   Also, none of us enjoy yelling at our pet all the time, and we really don't like the thought of them being shocked.  If we can't find a reliable automated solution, then being consistent with training is not going to happen because we can't be home or vigilant all the time. 
That's why three geeky animal lovers are trying to stop being the bad guys and provide a REAL solution for our loved ones, and admittedly, ourselves.

Join us on the product development journey.
Our goal is to make sure that CatNani operates smoothly, reliably, and consistently.  As designers and developers, we know the more difficult issues will be in getting the logic perfect. 
We need to finalize our design so we can go to production and supply the world with this great product.  The funds raised will help us workout the few remaining technical hurdles, update the software, and get the design into a production ready configuration.
So, while this isn't building a rocket, we could get it done if it was.  Ted has multiple technology and medical device patents and experience delivering wildly successful products to market. (have you heard of the Beerbelly?) Alex is a super genius, artificial intelligence software programmer. And Greg is a nuclear engineer with lots of hi-tech experience. 
As one of our supporters you will receive great perks, including our final product once we've reached production.
Basic Features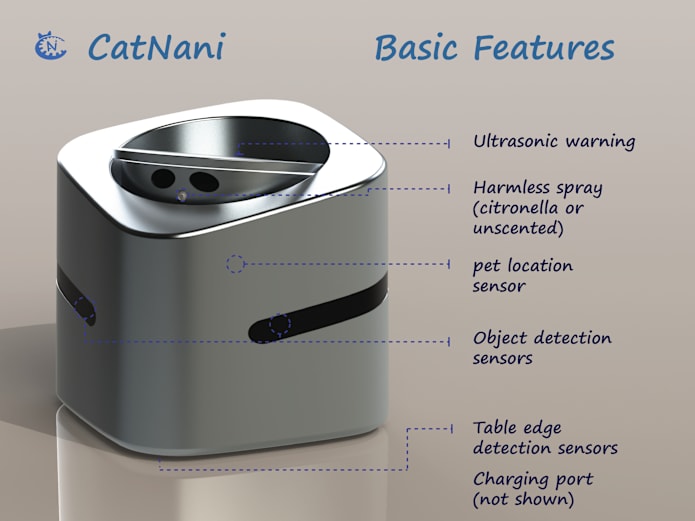 You can do more than just back us.....
We are thrilled if you decide to back us!  If you think this is a great product there's more you can do to help:
Share our story here on Indiegogo
Like us on Facebook and share our story on other networking sites.
Tell folks about us and what we're trying to do.
Warn your pet that you'll buy one as soon as it's available!
Package items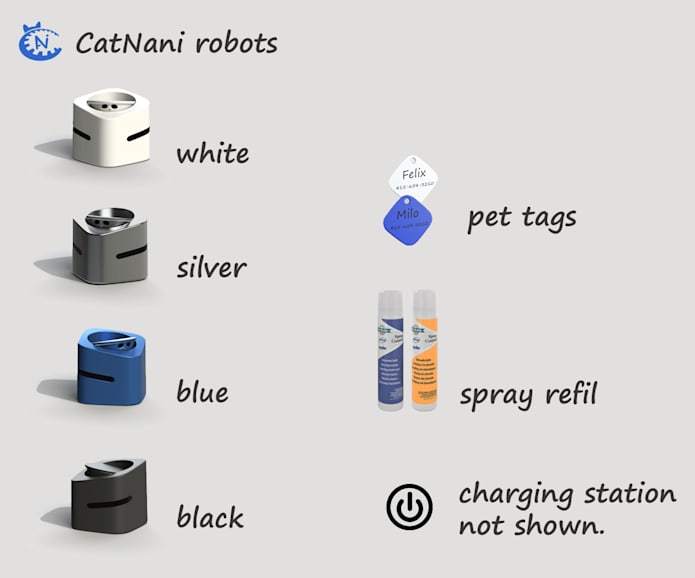 Here is the team
Greg & Bubby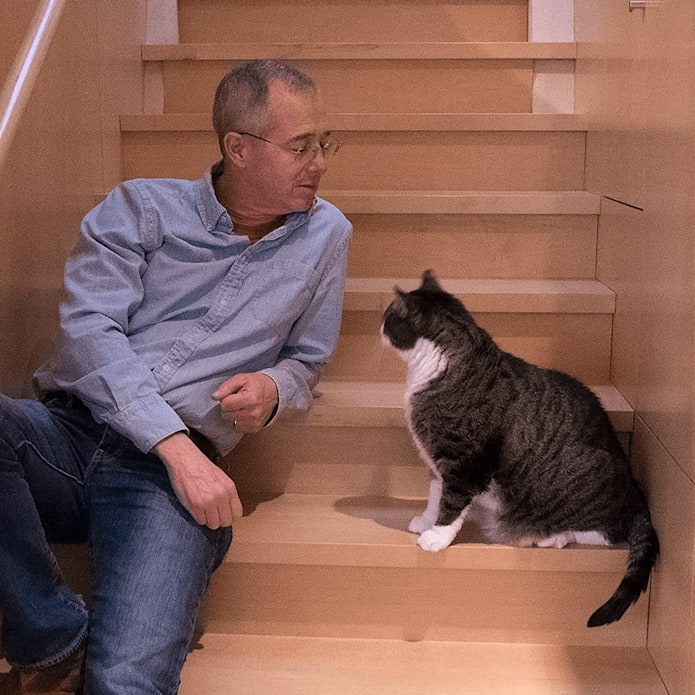 I was an animal lover from a very early age and have lived with both cats and/or dogs most of his life.  I recently found nirvana with Bubby, a very large cat with species identity issues…he thinks he's a dog…seriously. 
In my professional life I have over 20 yrs executive experience, leading small, medium and large technology organizations in startups to Fortune 500's.  With a career spanning Technology and Energy sectors, founding BluLint and CatNani is especially exciting and allows me to serve my love of animals with technology that promotes healthy relationships with us humans.....'cause you know how we can be.
Ted & Butterscotch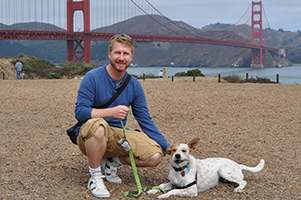 Growing up with pets and having 2 now, they have always been a big part of my life.  I am so excited to be building my first pet invention!  Before founding BluLint, I was designing products for a variety of companies from prefabricated buildings to electronic devices and have over 12 patents to my name.
​I led and managed the design group that engineered, manufactured, and delivered the interior modular containment system for a Facebook datacenter. Previously, I designed RFID credit card readers frequently seen at fast food restaurants, movie theaters, and retail environments. I began my career designing and developed medical products including a visual inspection device, a novel contraceptive diaphragm, and a needle-less hypodermic jet injector.
On the lighter side, I was the president of Under Development, Inc, where I created the world-famous product The Beerbelly™ and Winerack™, featured on CNN, the TODAY show, Jay Leno and many mainstream magazines including Playboy, FHM and Maxim.
Alex & Francie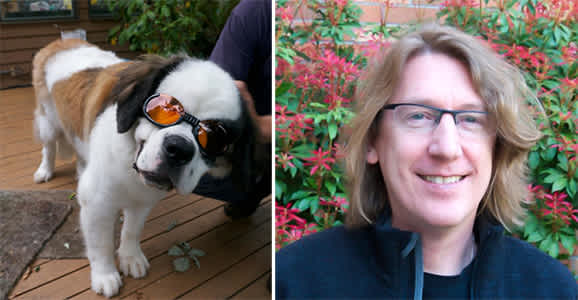 I am Research Scientist pushing the state of the art in home interior visualization.  My research combines computer graphics, computer vision, and computational imaging to create usable systems that allow people to better understand, edit, and visualize their data.  
​I also collaborate with the UW Graphics and Imaging Laboratory (GRAIL) and the Facial Expression Research Group (FERG) where we combine artistic insight and deep learning techniques to better understand facial expressions and create amazing tools for artists. 
​Previously I was a Research Scientist at Amazon.com, LLC. I worked on product imaging systems and augmented reality systems that enabled people to more effectively interact with and explore their environment using a combination of RGB-D sensors, projectors, and displays.  My Ph.D. work focused on interactive image-based modeling systems for architectural structures.  I spent 10 years at Microsoft Research working on a variety of projects ranging from creating a platform for building virtual worlds to implementing microphone arrays.