About Casa de Mouraz
For nearly 20 years, Sara Dionisio and Antonio Ribeiro have pioneered Organic and Biodynamic viticulture in Portugal's Dão Region, taking their award-winning Casa de Mouraz label and ALR wines to many of Europe's top restaurants like MOMA, and also further afield to some of world's best wine shops.  Following critical acclaim from the likes of Julia Harding (Jancisrobinson.com), Sarah Ahmed, and Jamie Goode, Casa de Mouraz wines have regularly been featured in the top 50 Portuguese wines, both in the the UK and beyond.
15th October 2017 Fires in Portugal.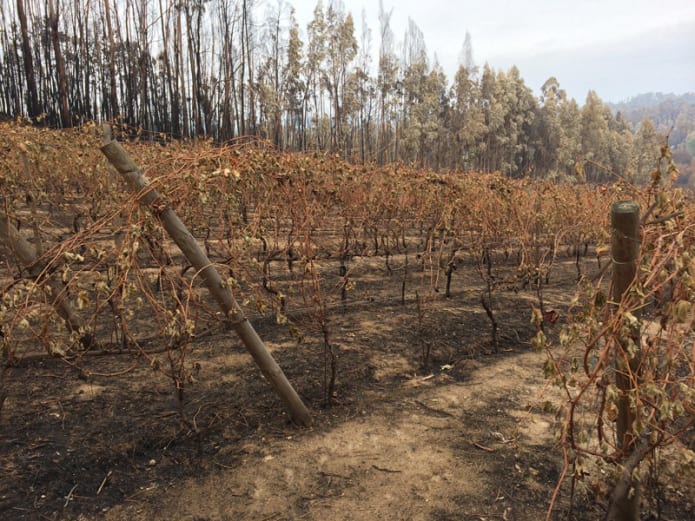 Unfortunately, like many others in the region, Sara and Antonio weren't able to escape the devastating impact of these latest fires.  Many of their vineyards, equipment and stock was consumed in the 15th October fire that raged across the Viseu and Tondela region. This has been a difficult time involving considerable loss and difficult consequences. However, we hope that with your help - together with Sara and Antonio's boundless energy and resilience – we'll be able to turn things around, and make the next 20 years of Casa de Mouraz an even greater success.
The 2017 Vintage.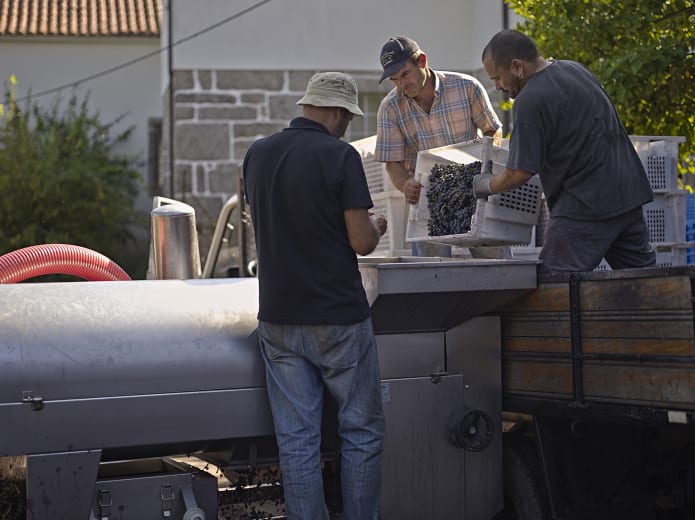 With their modest yet efficient cellar left intact, and this year's harvest saved from the fire, Sara and António, along with their devoted team of long standing collaborators and employees are ready to make this year's harvest an outstanding success and start laying the foundations for the next 20 years to come - But they need all the help they can receive to make this work more efficient, to rebuild and replant the vineyards that have been badly damaged by the fires, and to recover financially from the loss of a very significant part of their stock and vineyard.
With future winemaking guaranteed from their current vintage Sara and Antonio are already rebuilding their business and moving forward with the vineyards that have escaped the fires, and you can help massively by simply buying their wine!
Casa de Mouraz 2.0 - Main goals:
1 - Replant 6 Hectares of vineyards.
2 - Replace destroyed farming equipment.
3 - Rebuild warehouse and new cellar.
Amazing (and really tasty) Project Rewards.
Contribute now, exchange your reward vouchers in 2022.
We are extremely thankful for any donations you might want to make to this project, but we want to share with you the pleasure of making our wines, and we created a great set of wine voucher rewards! By funding this project we will be rewarding with our unique vouchers that you can exchange in our online store in 2022. Along with the wine vouchers special contributions will receive an unique set of treats and perks.
1 - Vineyard Replanting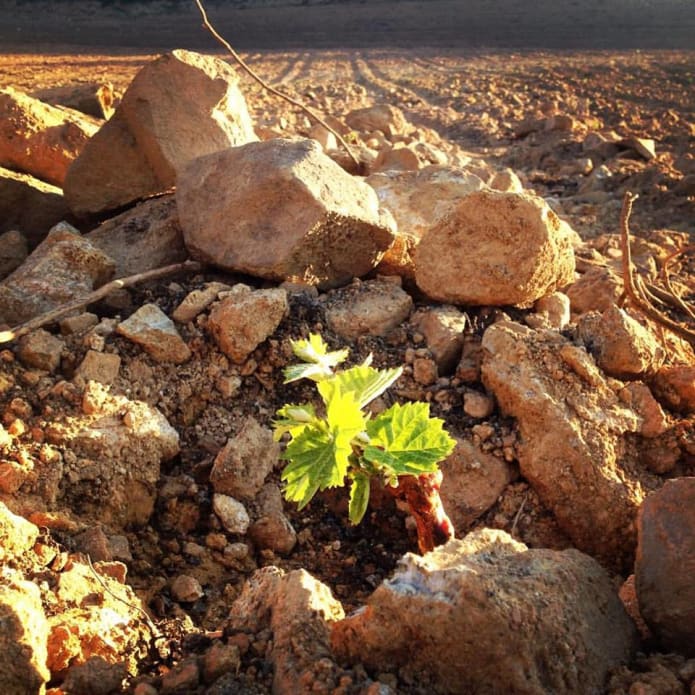 Replanting 6 Hectares of  the "Monte da Sra. Esperança" Vinyeard in Mouraz
We will be planting a total of 6 hectares in the Monte da Sra. da. Esperança Vineyard (Esperança means hope in Portuguese) with a diverse set of native Portuguese indigenous varieties :
1 ha of Touriga Nacional
1 ha of Jaen
1 ha of Alfrocheiro
3ha of Mixed traditional varieties (traditional Field Blend)
The planting will be carried out along with our usual approach to biodiversity by planting  indigenous fruit trees, such as Laranja de Besteiros ( Orange tree), Fig trees, and apple orchards along with the vines.
Amount to raise for replanting: 30.000€
Total investment will be 150.000 Euros, of which we aim to raise a partial amount of 20% (30.000€)
2 - Replacing Farming equipment.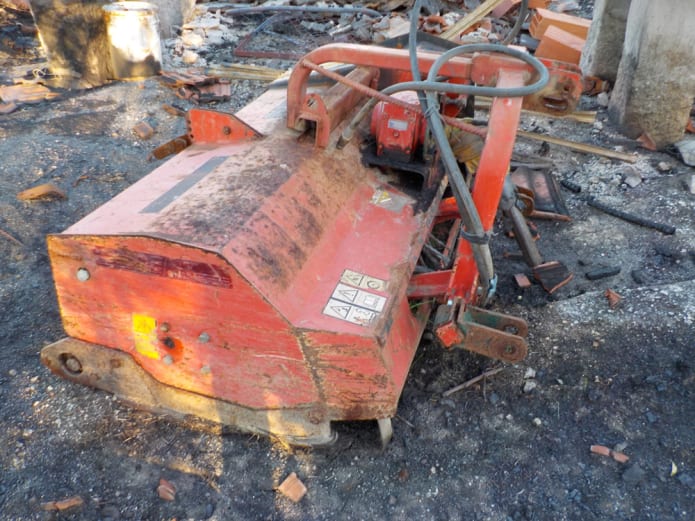 Many critical farming machinery was destroyed by the fire, and need immediate replacement,
Inter Vine Trimmer
Mulcher
Atomizer for Biodynamic Preparations
Sprinkler
Amount to raise for new equipment: 10.000€
Total investment will be 20.000 Euros, of which we aim to raise a partial amount of 50% (10.000€)
3 - New Cellar & Warehouse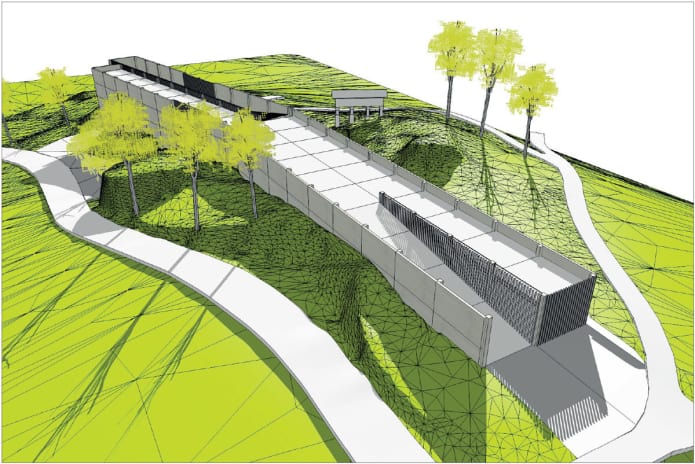 The new Mouraz cellar is a vital piece for the growth and sustainability of the project. A full gravity  driven eco cellar, with all the necessary facilities for storage and vinification, as well as exploring new techniques and experiments in wine making. Along with the wine making facilities, the cellar will incorporate hospitality functions, to welcome wine tourism and business development as well promoting artistic residencies.
Amount to raise for New cellar + Warehouse: 60.000€
Total investment will be 600.000 Euros, of which we aim to raise a partial amount of 10% (60.000€)