What is it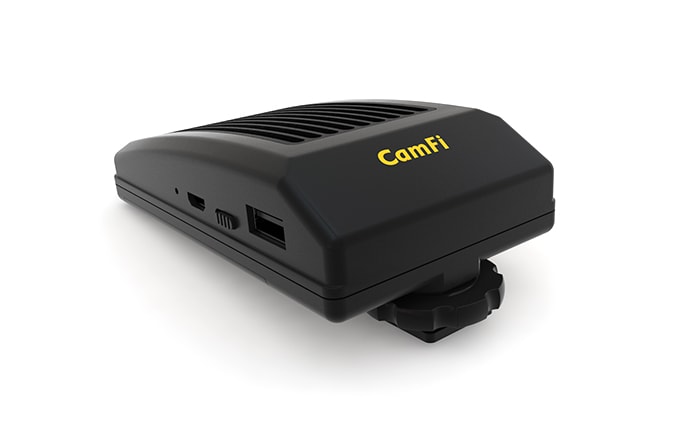 As a professional photographer, you may need show the images to your client while you are shooting, print the photos as soon as you just finish the capture, or send the photos to your editors in the shortest time.
But it is is too slow for using built-in Wifi of the cameras or WiFi sd card. The speed is only about 2-3M bytes/s. To send a raw file to a computer, it normally takes 10-30 seconds. Using USB cable is faster, but it is not convenient.
CamFi Pro helps you to solve these problems.
CamFi Pro is the fastest wireless camera controllers in the world. It uses 802.11 ac to transfer the photos from the camera which is 2-3 times faster than most of the built-in Wi-Fi cameras and other 802.11 n wireless camera controllers. You can use iPhone, Android, PC or Mac to control your camera remotely. And you can print or preview your photo as you're shooting. It supports Canon, Nikon, and Sony. And it is the only 802.11 ac wireless tether solution for Sony cameras in current market. CamFi Pro will save you a lot of time when transferring the images and avoid shooting from an awkward pose, boost your productivity.
How to mount it

* L bracket or dual hot shoe bracket needs additional purchase. 
Features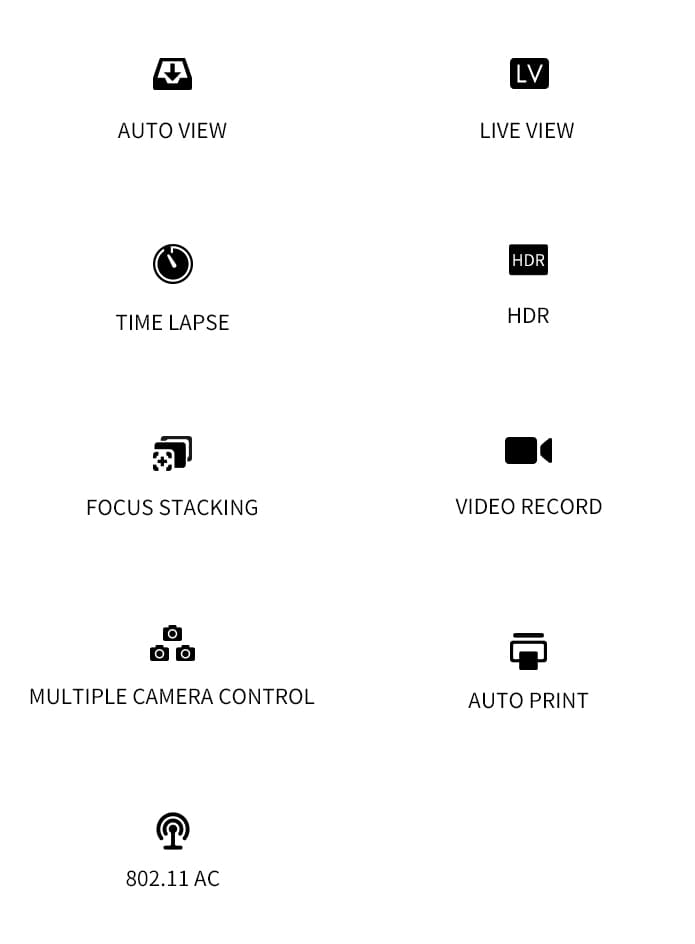 Auto transmit photos as shooting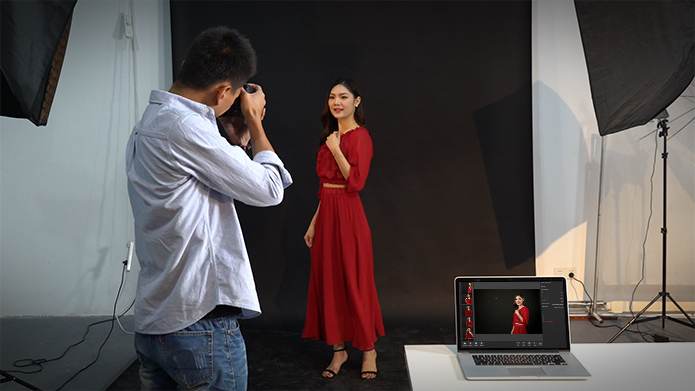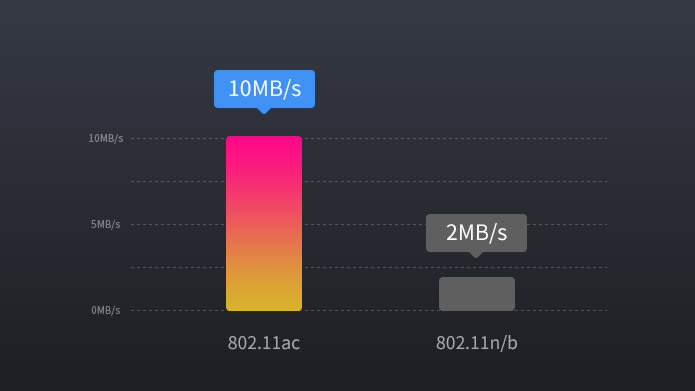 CamFi Pro supports automatically transmitting and show photos on the connected devices ( mobile, PC or Mac) as soon as they are taken. With the 802.11ac, you can get the picture from camera more easily and quickly than ever before. Both raw and jpeg are supported. You may also use selective transfer for only transfer jpeg and save raw on SD card.
Smooth live view and powerful remote control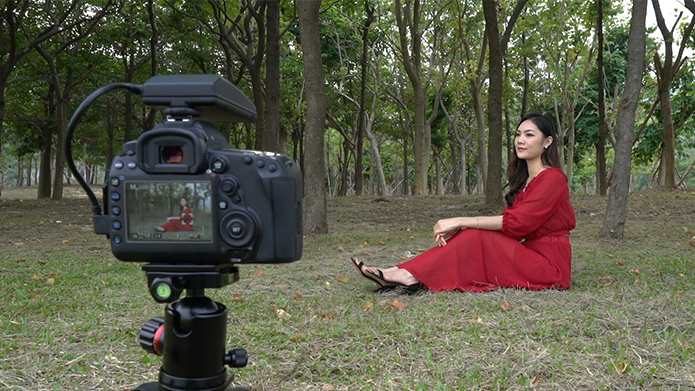 With the high transfer speed, you may enjoy the smooth live view of the camera remotely, touch the screen to auto focus, adjust shutter speed, aperture, iso with the app. You may easily use a large screen device as a monitor to check the focus and other camera settings.
Sony support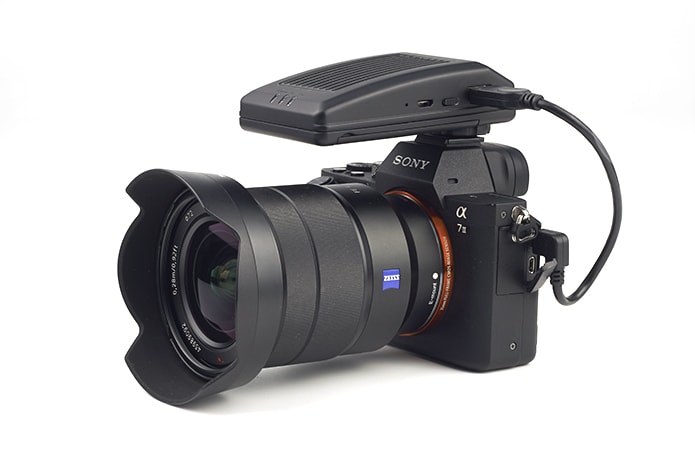 CamFi does not only support Canon and Nikon, but also Sony cameras. Photographers can view the live view on the client device, change the ISO, shutter speed and aperture and shoot remotely. It can also be used as the second monitor for video recording. Smooth live view and large screen of iPad bring the amazing user experience.
HDR

Focus Stacking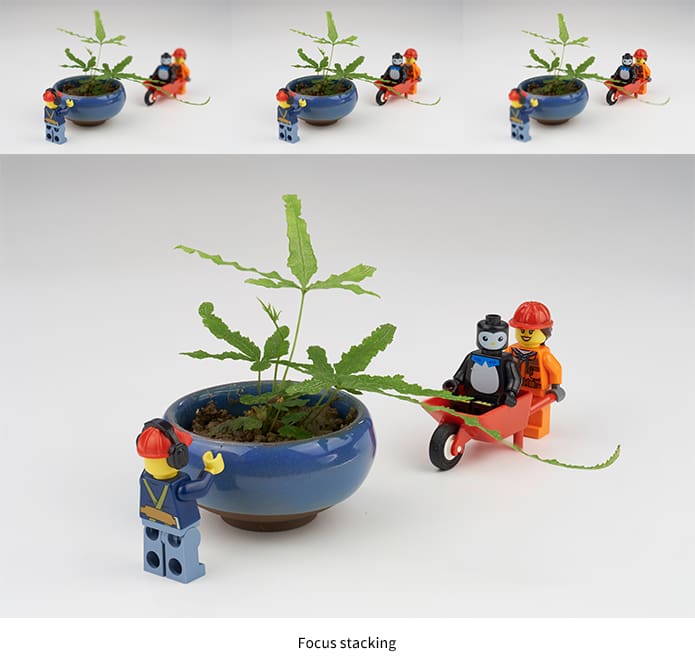 CamFi Pro also supports HDR and focus stacking, which are often used by many professional photographers.  More advanced program mode are in developing. It will combine HDR and focus stacking together,  improve the productivity massively.  
Multiple Camera Control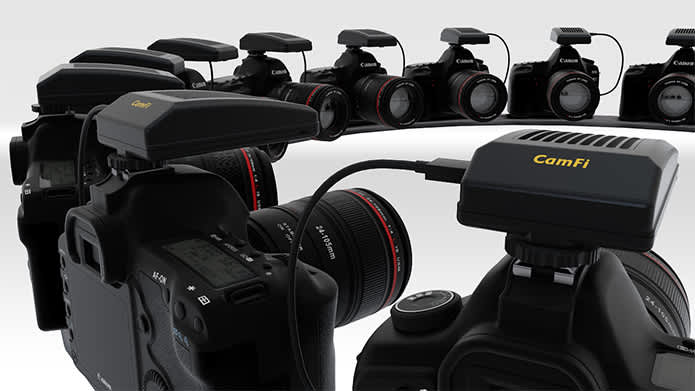 CamFi Pro can work with multiple cameras. You can trigger numerous cameras to shoot simultaneously. After the shooting, it will transfer and group the photos to the server automatically, build the video and playback. By using 5.8G Hz band, it effectively avoids interference by other wireless signals, which makes it is easy to set up on the event show. It can be applied to build the bullet time effect and 3D modeling.
Auto Print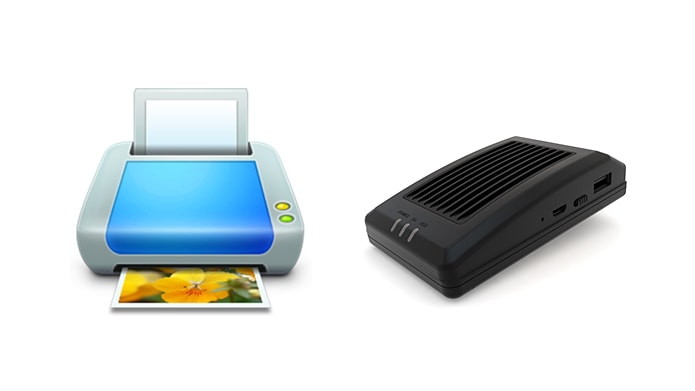 With CamFi Pro and CamFi Matrix (software), you can auto print the photos while you are shooting. You can also set the template or watermark to your picture. It improves the productivity greatly for the busy photographers.
Tech Specs
Width: 4.13in
Height: 2.42in
Length: 1.48in
Weight: 5.4oz ( Batteries included)
Battery: 3200mAh Replaceable 
Battery Life: 3 hours ( can be charged while working)
Distance: 60 meters
Wifi: 802.11ac, 5.8Hz
Supported Cameras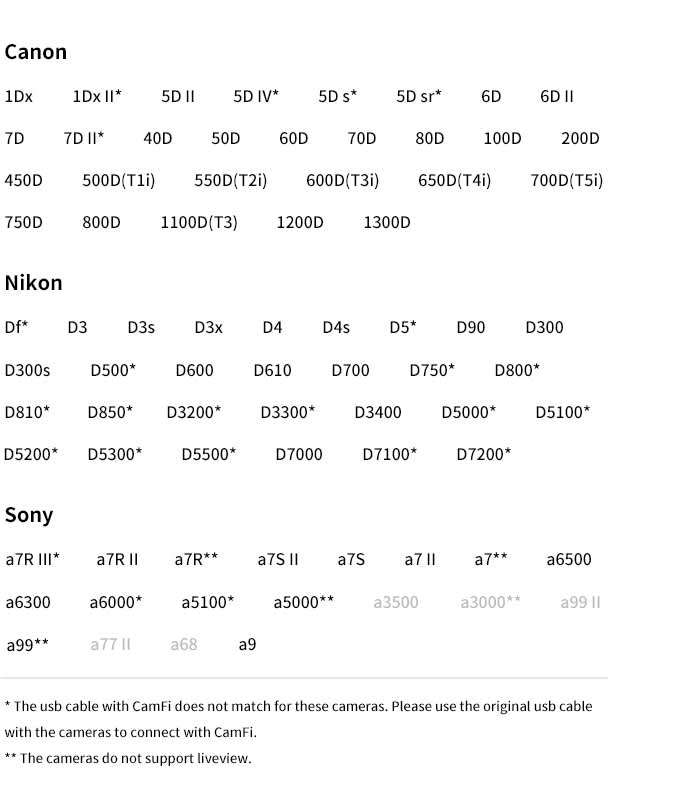 Featured in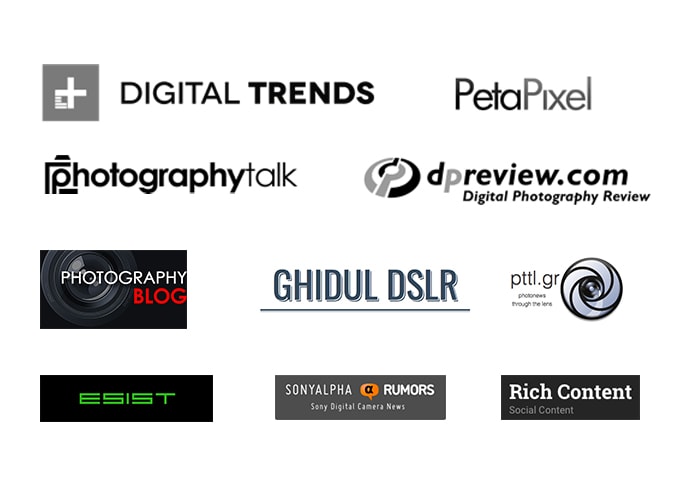 Timeline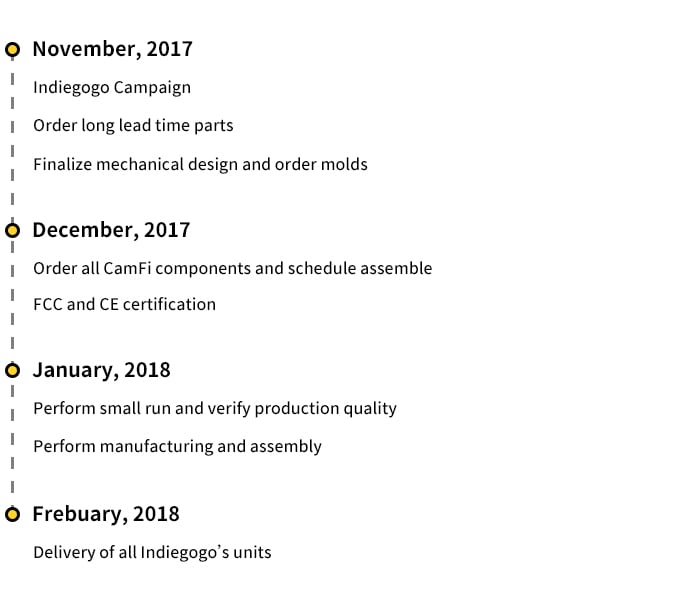 CamFi Story
In 2015, we released CamFi wireless camera controller successfully. It has been widely used in many industries worldwide, such as photography, 3D modeling, health care. In these two years, we have got many suggestions from the professional photographers, which inspired us to develop the new generation product, CamFi Pro. The support from you will allow us to bring our ideas to life and make some of the best photography gear on the market. We hope you'll join us for the next step of the journey.
Our website: http://cam-fi.com
Product page: http://cam-fi.com/en/camfi-pro/index.html
Facebook: https://www.facebook.com/CamFi-Limited-10935023...
Press kit: http://www.cam-fi.com/files/media-kit/PressKit_CamFiPro.zip