"When I first began 15 years ago, I knew that BunnyKitty would be life long journey for me, but since then she has evolved into more than just a painting on the side of a building, or a simple mark left behind. I've been painting the story of BunnyKitty on walls throughout the globe, and refining the words that would share the story of these characters.  After years of developing designs and painting dozens of scenes, I am very excited to present the The Origins Of BunnyKitty: A Tale For All Ages to the world!" - David  "Persue" Ross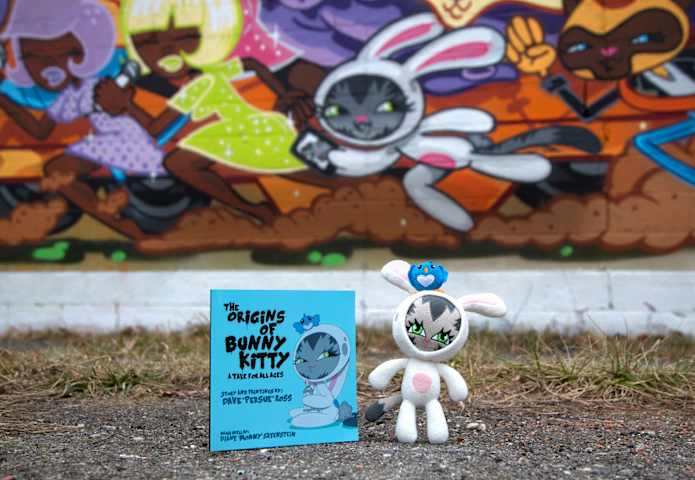 We've completed the design and layout of the book and plush toy, but we need you to help us bring this illustrated children's book to life! By supporting this campaign you can receive discounted copies of "The Origins of BunnyKitty", the BunnyKitty plush (before it hits stores) and access to the limited edition BunnyKitty snapback and prints… Help us bring bring the story of BunnyKitty to the world and present this story to a larger audience! Check out some of our amazing perks and help us bring this world to life!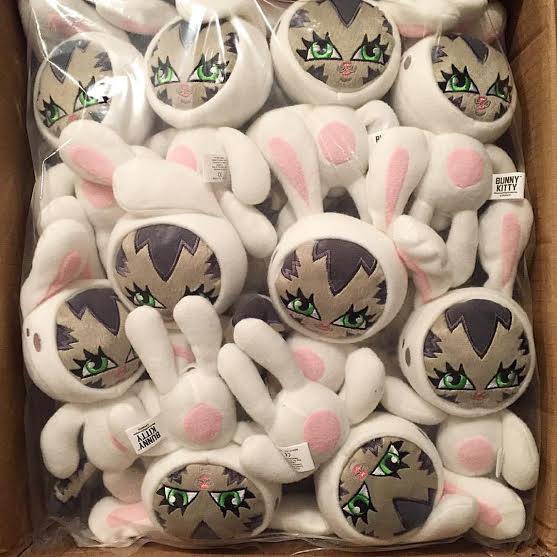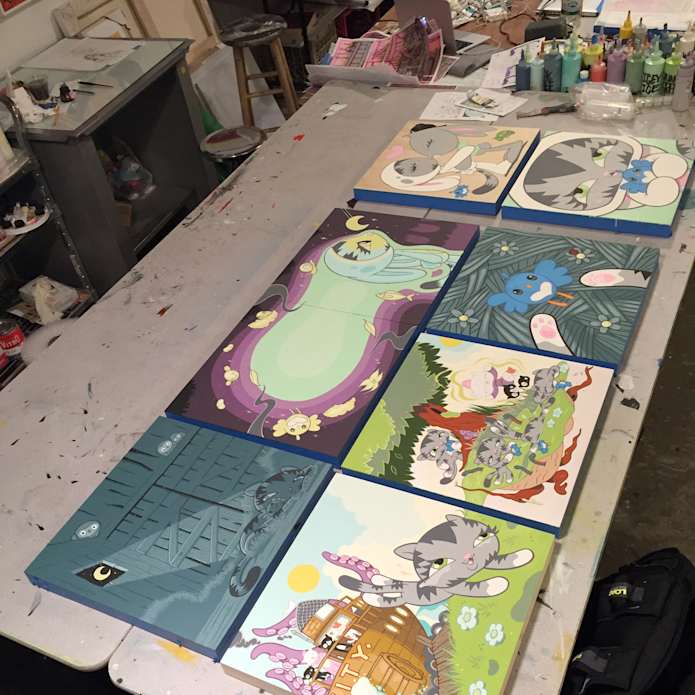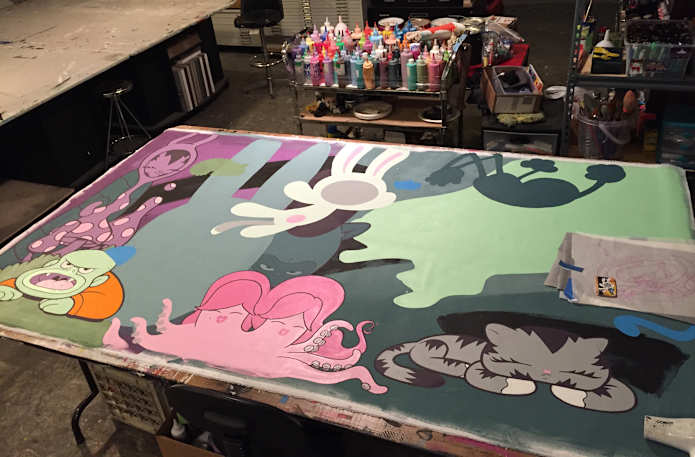 Persue (pronounced "per-SWAY") also known as Dave Ross has a life time degree in design, illustration, product development and graffiti.  Hailing from San Diego his design instinct and visual aesthetic has been a staple of the west coast graffiti style, nearly a hundred skateboard deck designs, and across the early phases of street wear.  You might not have heard Dave Ross' name but you've been visually influenced by his design for the past 3 decades.  As a hired gun his personal accomplishments as an artist has been more subtle as he is quite humble in his talents and accomplishments.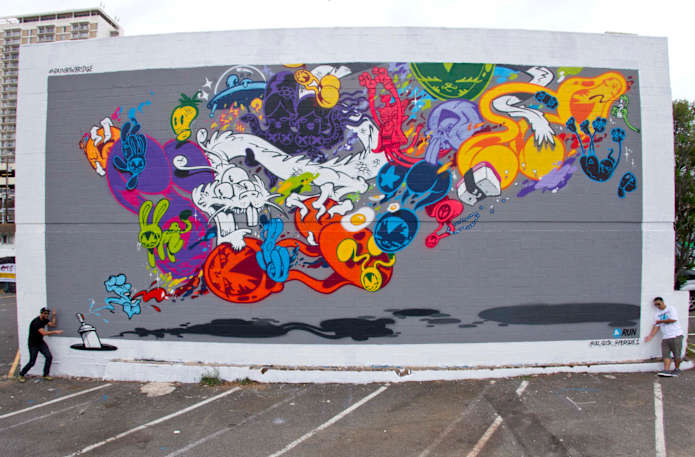 Turning the page, Ross has been refining the story and concept of BunnyKitty for the past 15 years. In the early days BunnyKitty started to appear on walls in Southern California and as time progressed so did the illustrations, character development and ultimately the story of a lost cat that is taken in by a family of bunnies, provided a magic suit and the power to be exceptional.

"The Origins of BunnyKitty, A Tale for All Ages" is a story for the entire family, a story of acceptance, perseverance and finding one's place in the world. Beyond the story, Persue has worked tirelessly to create a unique plush toy that is not only a collectible but brings to life BunnyKitty and her sidekick Twurp for youth to use their imagination and create their own BunnyKitty journey.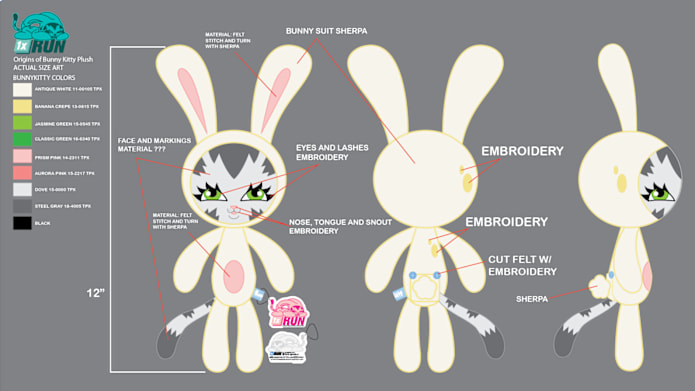 Pairing Ross' experience with designing and developing footwear and clothing, he has developed a lifestyle brand for the entire family. With your support we will have the capabilities and strength to finish production on the plush toy and the hard cover book.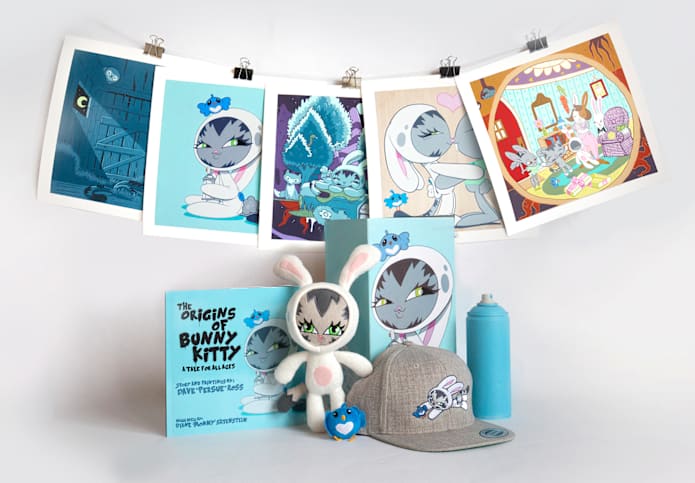 It's our pleasure to provide early bird supporters with exclusive discounts and packages of BunnyKitty merchandise that has the magic to bring families, classrooms, and friends together in the enjoyment of this soon to be classic tale.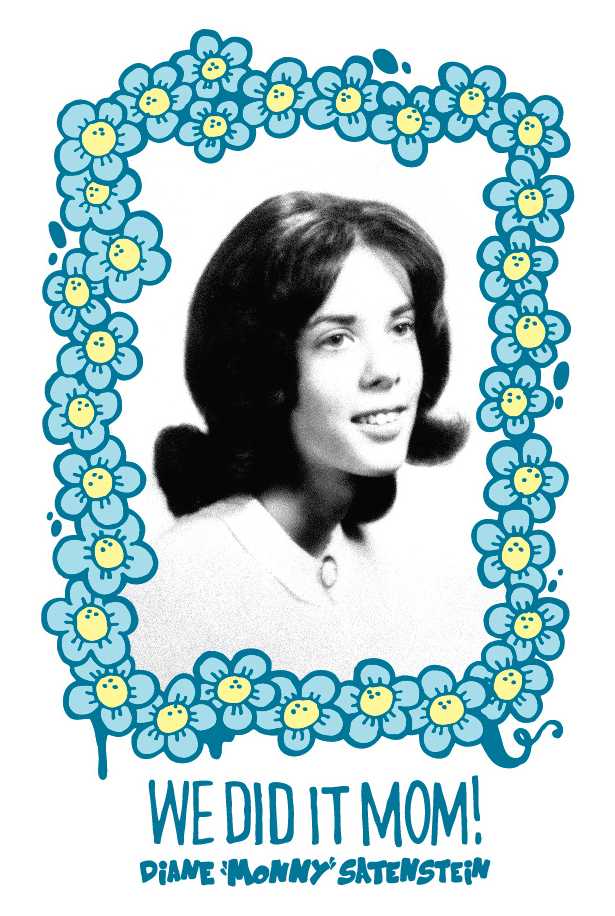 It has been years in the works building the story of BunnyKitty, and with the passing of Ross' Mother last fall it's become even more important to share this story with the world. With each sale from this collection we will be donating a portion of the proceeds to Alzheimer's research in memory of Ross's mother Diane "Monny" Satenstein, with the hopes that a cure will alleviate other families from the burden and pain of this disease.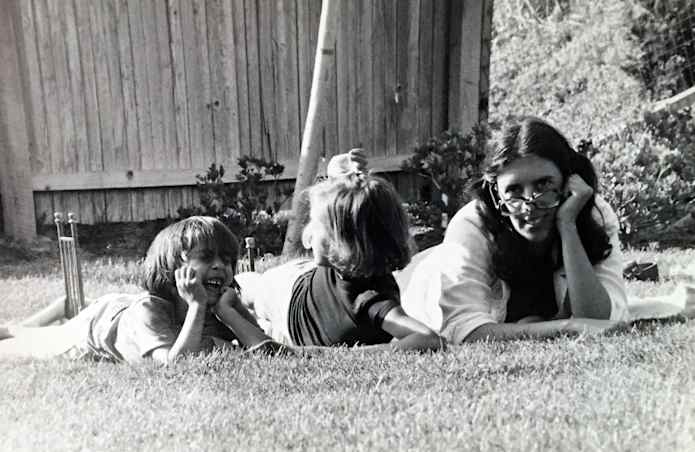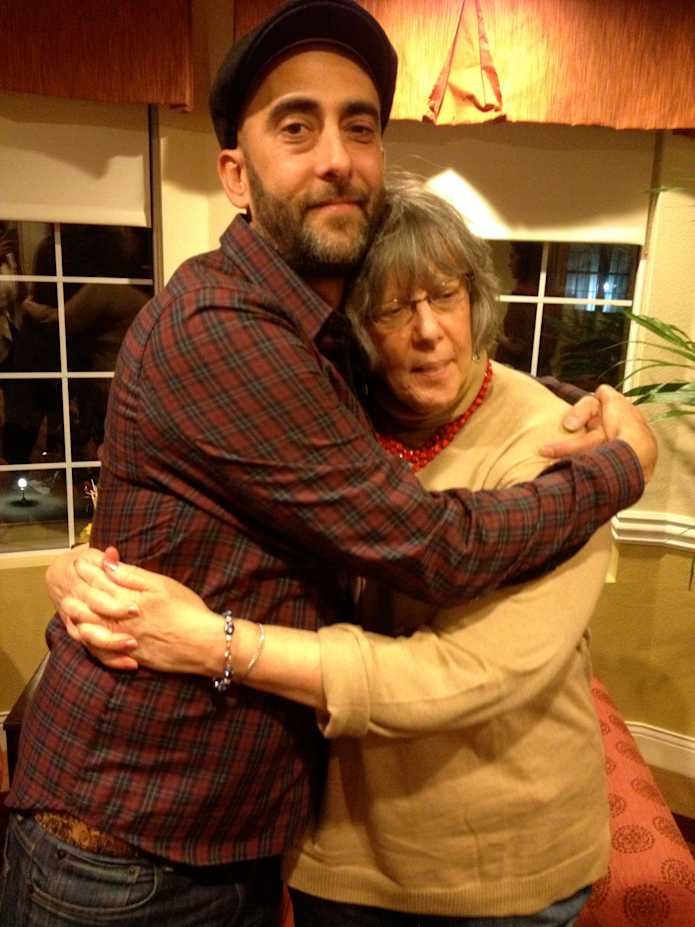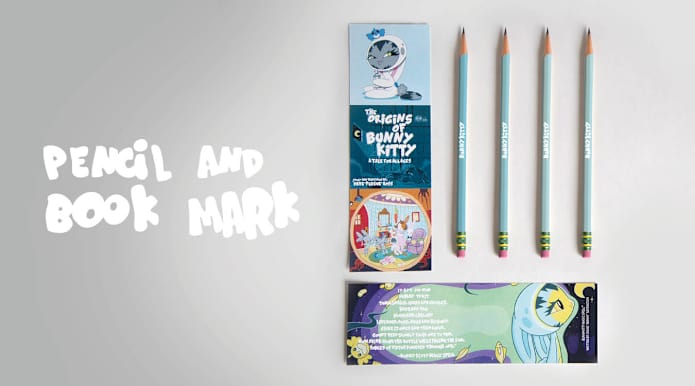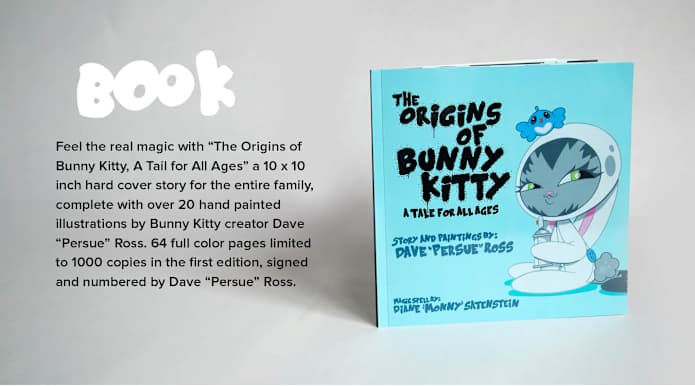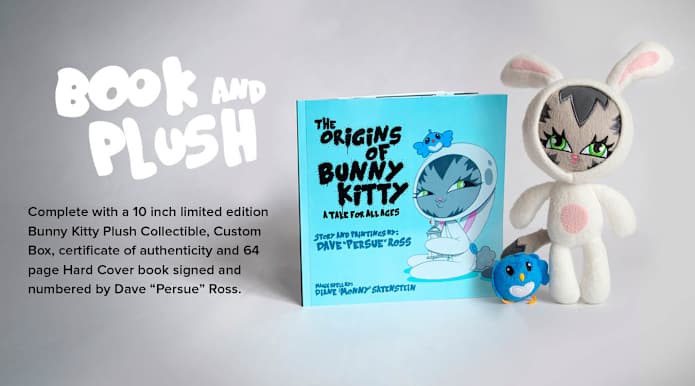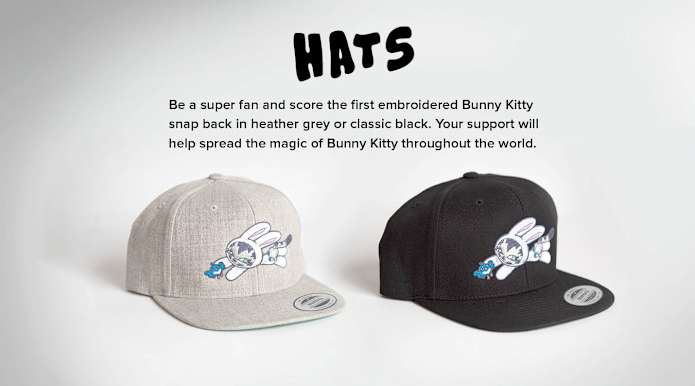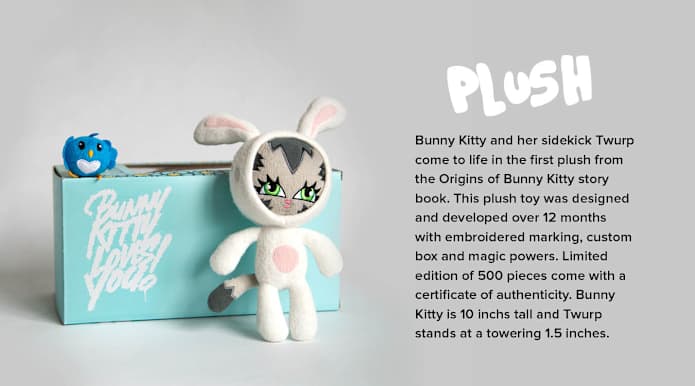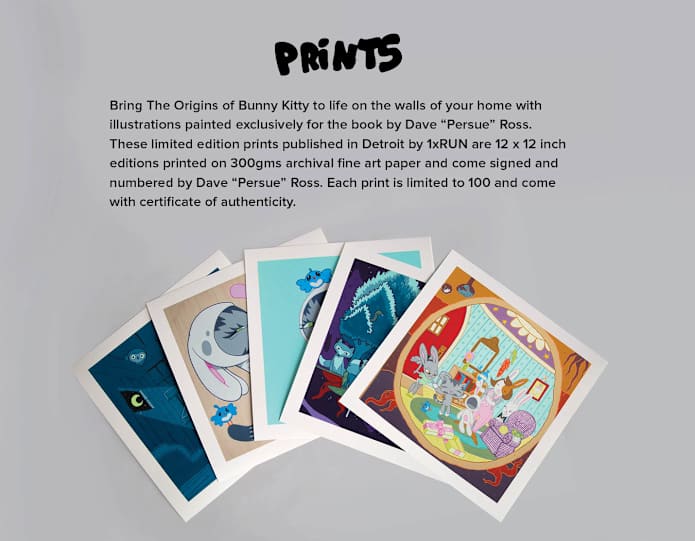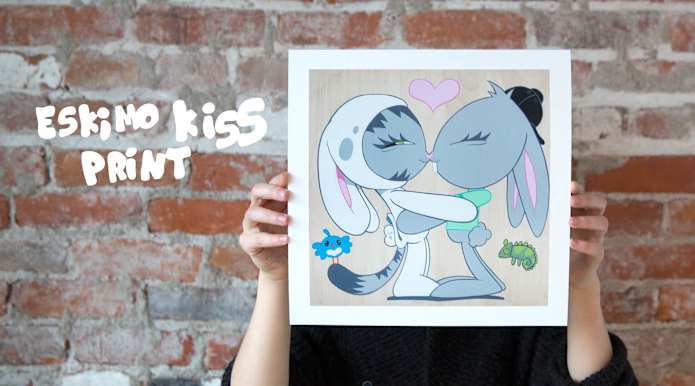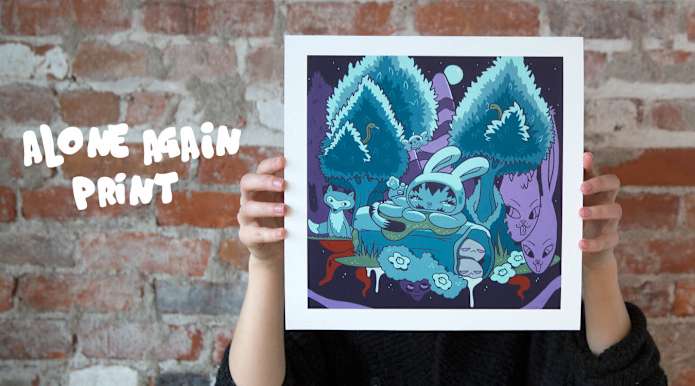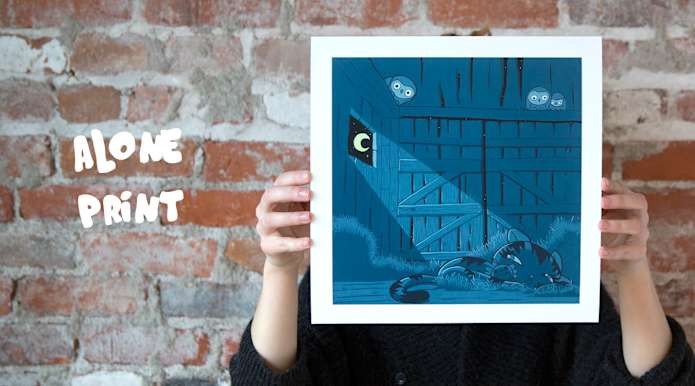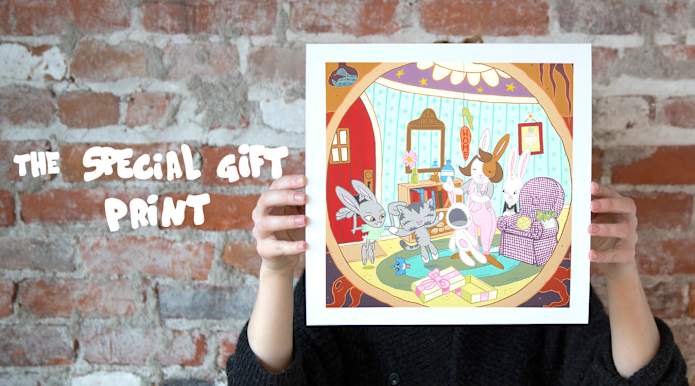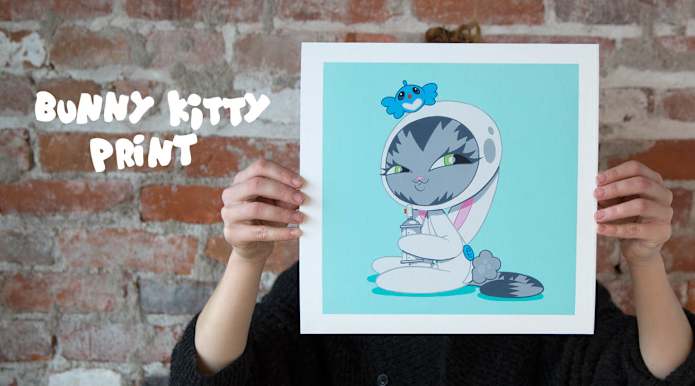 "Along with my friends Dan and Jesse at 1xRUN in Detroit we've been working on the plush and book for over a year.  We chose to bring this project to Indiegogo for a few reasons, but first off, we've invested over $15,000 into the project. So far we have created an amazing plush toy and designed a beautiful book, but the reason we wanted to present this project on Indiegogo first was to help bring more awareness to the story behind BunnyKitty.  With the book designed and ready to print all we're waiting on is the final production of the book, and with your help we will start printing the book in mid-March and have everything ready to ship just weeks after this campaign ends! Thank you for your support #BunnyKittyLovesYou",  Dave "Persue" Ross