Please note that, shipping fees of 15$, is only applied to buyers outside of France. Thank you ! 
In any case the watch will be produced !
VEA has experience with industrialization. Every contributor will have their Buddy !!

March 8th : Dear all, we are happy to announce that the campaign will be one more month.
However, this will have no impact on June / summer shipping for the Vea Buddy.  

Here is the explanation: We've had many problems with Paypal Europe (who seems to don't know anything about crownfunding as they were refusing payments and kept on blocking our account for now 4 weeks) so we missed many contributions. For the best interest of Indiegogo (thanks guys for your help on the case), VEA Digital and the contributors, the campaign will go on until April, 30th. 
Many thanks !

Bluetooth VEA BUDDY watch
Nowadays, our smartphones are becoming bigger and bigger.That's why we need a secondary screen on our wrist.
The VEA BUDDY is universal as it works with every smartphones and tablets.
The VEA BUDDY vibrates on your wrist to announce you silently all notifications, it also controls and receives information from your smartphone. The advantage is that your big smartphone stays in your pocket/bag.
In fact, with VEA BUDDY you will never miss important notifications.
Today Friday Feb 8th, we received our first design prototype !
We are really proud to share these pictures with you :)

What is does and how it does it
Shows displayed notifications on your smartphone.
Allows you to control your smartphone (initiate calls, control music…) 
Receives and displays data from your smartphone (turn by turn navigation…) 
Displays smartphone content (pictures…) as your smartphone and the VEA BUDDY are connected with Bluetooth… 
Easy…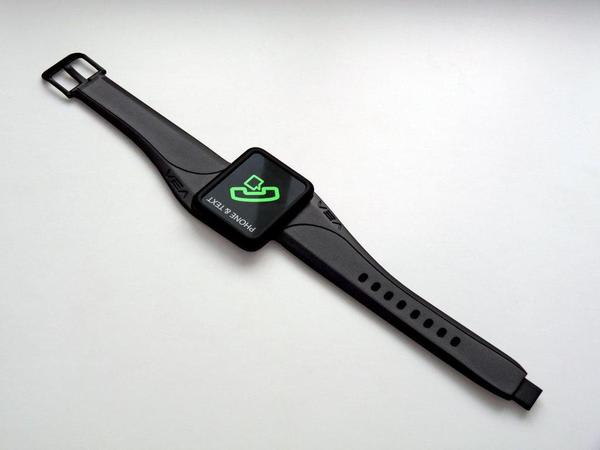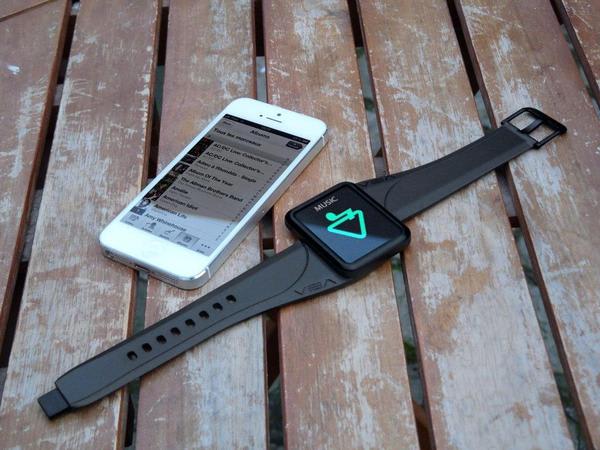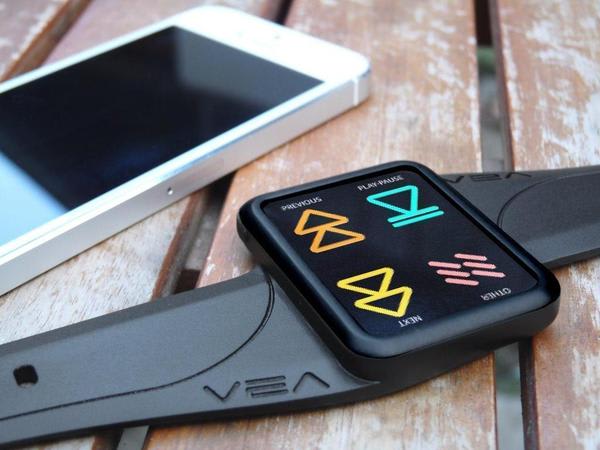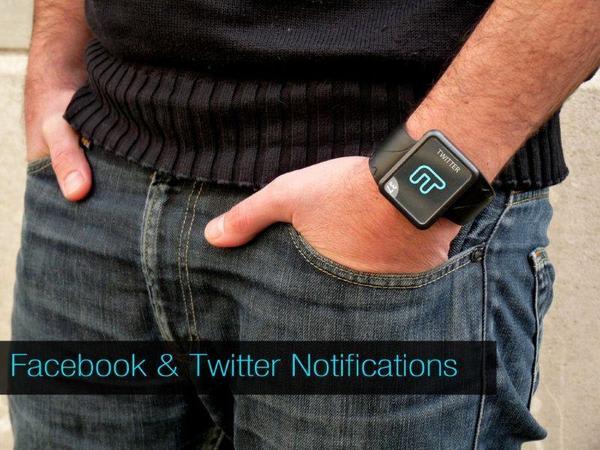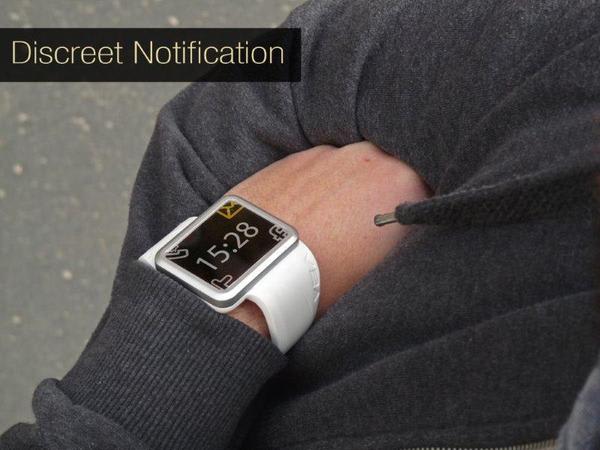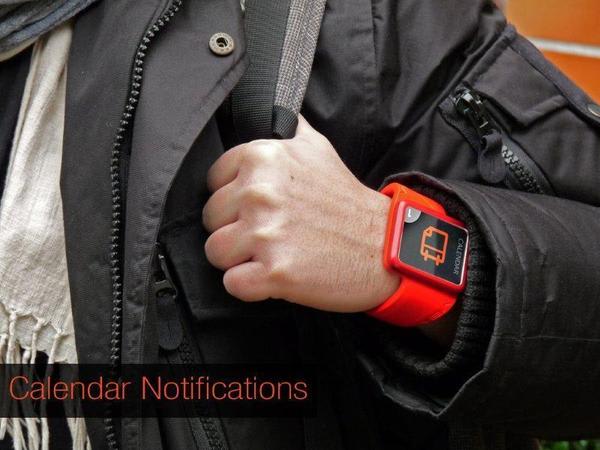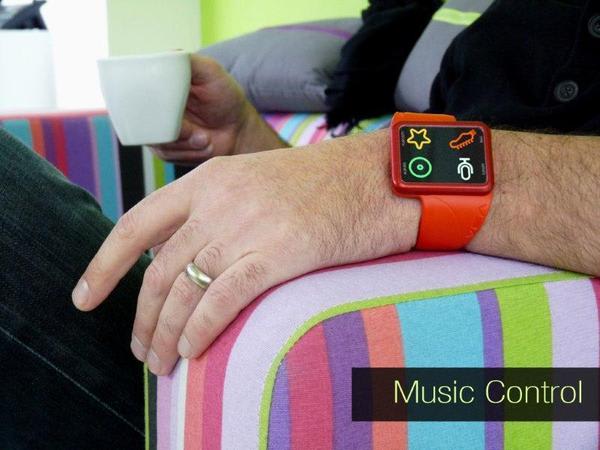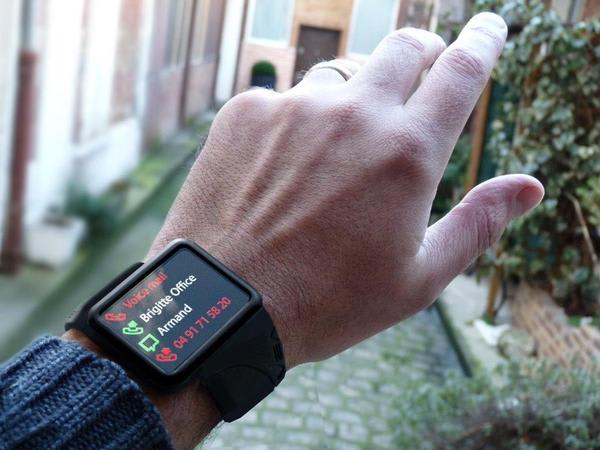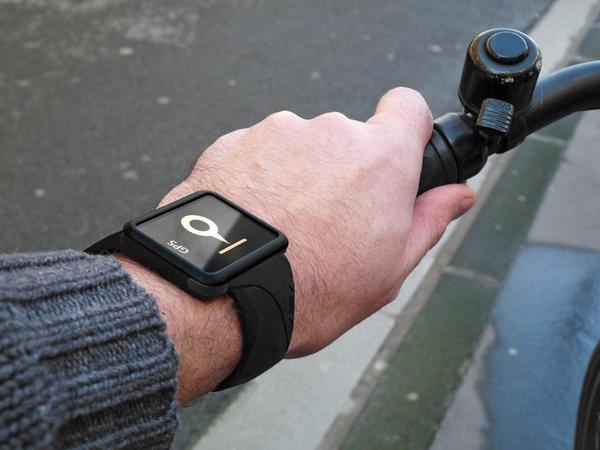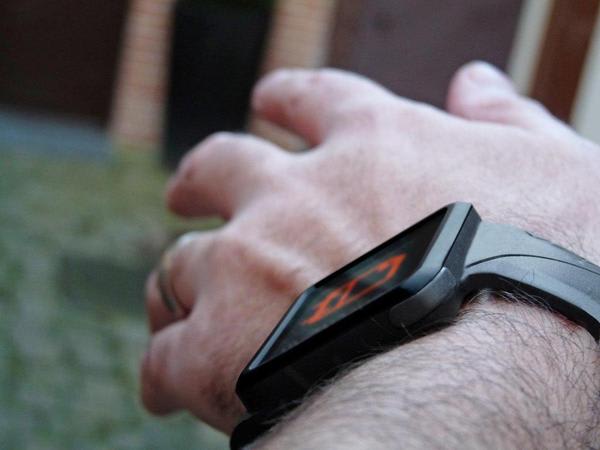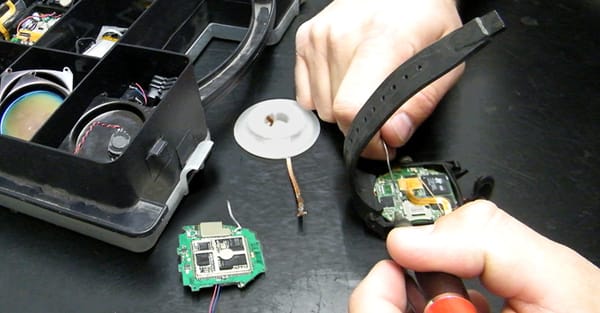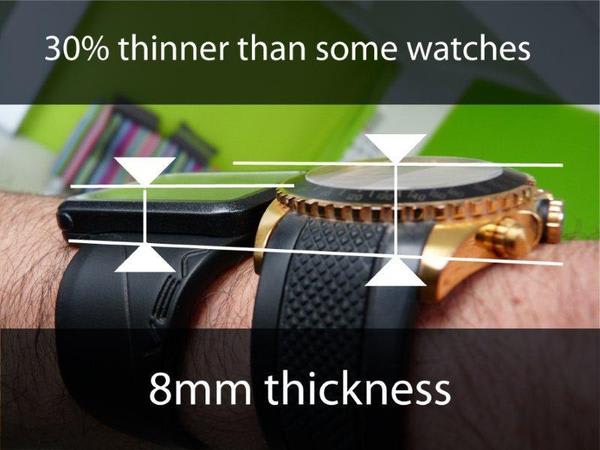 Design & Technical Specifications:
Iconic design for all! 
The High-tech fashionable yet classic design suits any circumstance!
Here is a little description of the watch.

Thickness:8 mm 
Screen:tactile, capacitive, 2" ultra high contrast panel
Button: just one, on the left bottom corner
Bluetooth: 4.0
SoC:MTK
Memory:internal 8 GB
Frame:Metal
Band: Elastomer
USB port: at the end of the band USB port 
Battery life: 10 days or 2 weeks standby.
Water-resistant: 3ATM
Shock resistant 
OS Compliant : iOS / Android / Windows Phone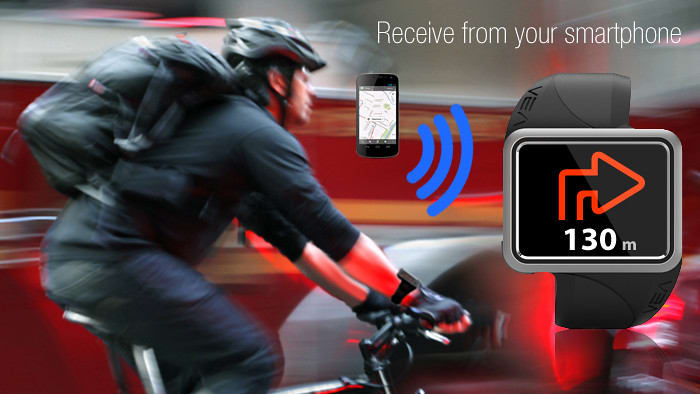 Features
The watch is connected to the smartphone with Bluetooth.
TIME: time taken from the smartphone
CALLS: the watch vibrates and shows who is calling(if the caller is in our smartphone phonebook) or shows the caller's phone number. You can accept or refuse the call. If you accept the call, just pick up your smartphone. Received calls, missed calls and calls send lists are displayed as well.Calls can be initiated via Bluetooth.
TEXT MESSAGE: when a new message is received, the watch vibrates, and the message can optionally be displayed.
MMS: when a new multimedia message is received, the watch vibrates and  the message can optionally be displayed.
EMAILS: when a new email is received, the watch vibrates, your inbox is displayed and you can select the email to read it.
CALENDAR: When a calendar event is due shortly, the watch vibrates and the event is displayed.
PHOTOS: Display the photos from you smartphone gallery.     
MUSIC: Remotely control all your smartphone music features.
GPS: Display all GPS features from your smartphone.
FACEBOOK: Display all notifications from Facebook.
TWITTER: Display all notifications.
UPDATE: the watch can be updated using the USB port located at the end of the band.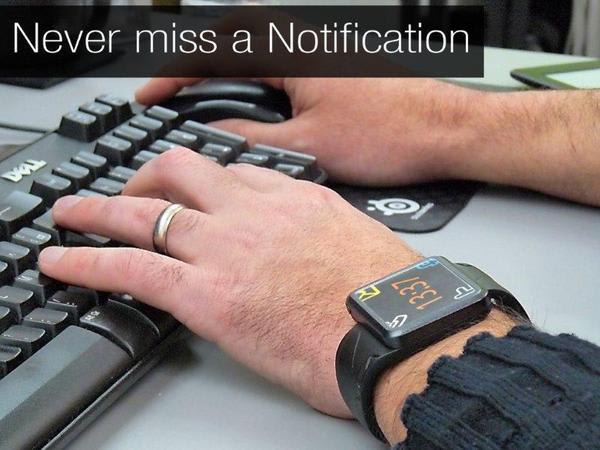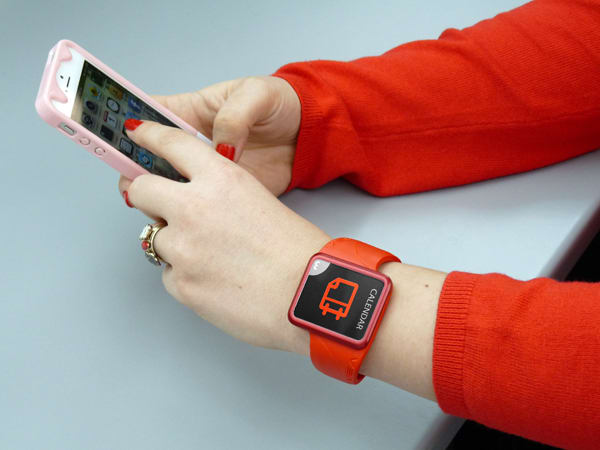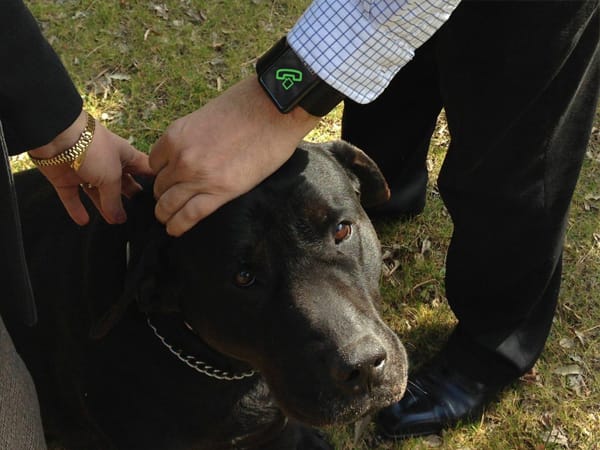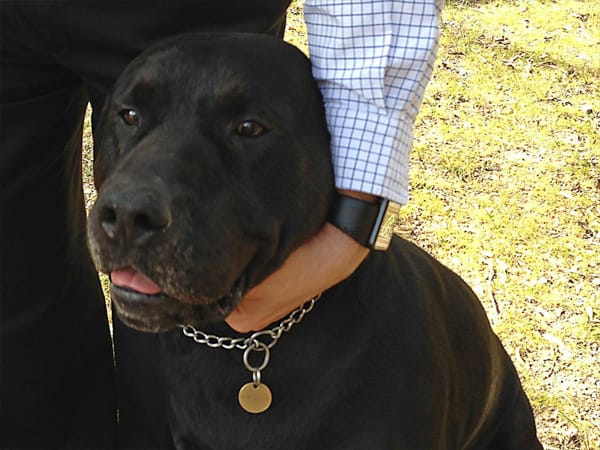 Colors
We will begin with Black, Red and White.
Others colors may be added later, depending on requests and fashion trends!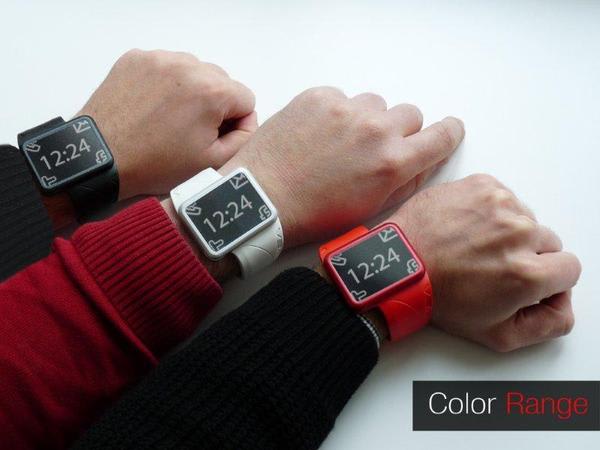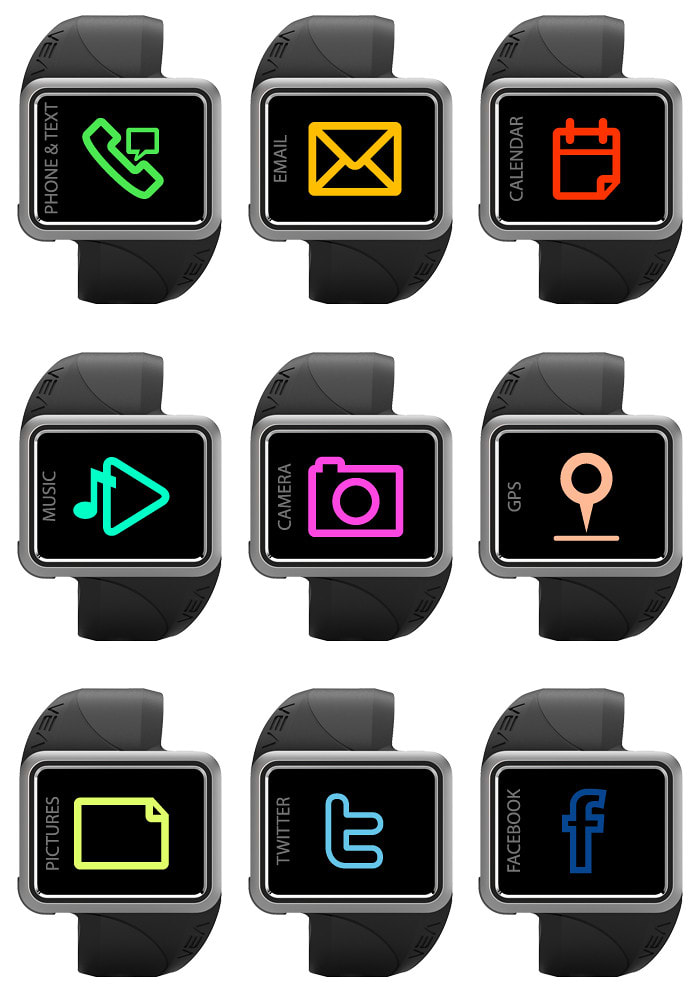 With you
We have worked very hard to design  the hardware and software for the VEA BUDDY Watch.
With you, we can bring it to real life and mass production!
Let's make it together!
You can help us by funding this project.
You can also promote it around you.
You can give us your advice on how to improve the watch.
Let's make the very best product in this market!
Retail price after indiegogo campaign : 249 $  .
For the first 200 pieces, it is only components prices that is really very special only  for you .
For anyone who wants we have a press kit available here:
Legal notice: information, facts and figures in this document may be changed without notice. Bluetooth is a trademark or filed by Bluetooth SIG Inc.

Our Company
VEA is a French based company. 
For many years, we have been creating advanced connected watches (RF, Bluetooth, GSM).
We have become leaders in integration and miniaturization.
Our latest creation is the VEA SPORTIVE:
A world first and the most technologically advanced sport phonewatch.
It combines a mobile phone, a GPS cardio watch, a tracker with a dedicated S.O.S. button.an MP3 player and camera with video capability. 
http://youtu.be/h6Pb2oeJ9Zo
Product and interface design by Caiman Design.
www.caimandesign.com


They have talked about the VEAbuddy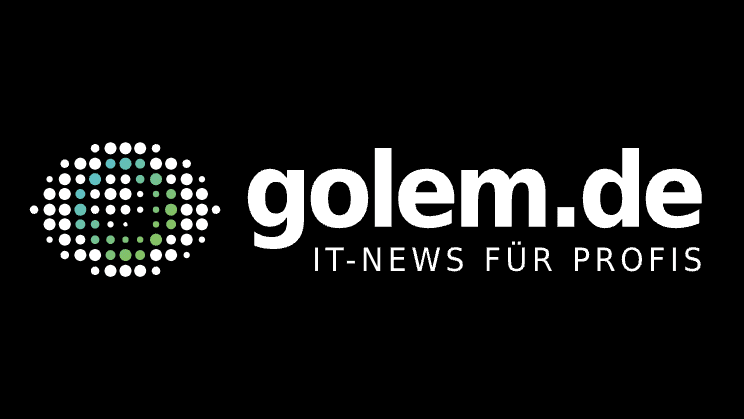 .fr
.it