BoxKitty is an amazing cat house that lets you create the purrfect space for your cat, to play and relax in.
Cats need their own territory and place to call their own, BoxKitty can be that space, helping them feel more relaxed, mentally and physically.
Because of its clever modular design, BoxKitty can fit into any home, and can be changed at any time to suit both you and your cat.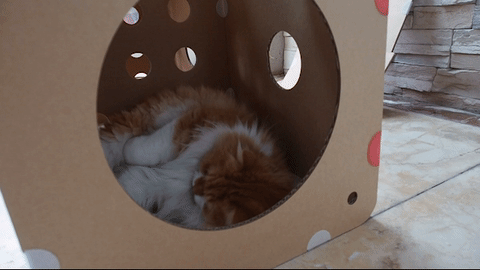 BoxKitty lets you  build a cat house that's right not just for you, but your home and off course your cat too!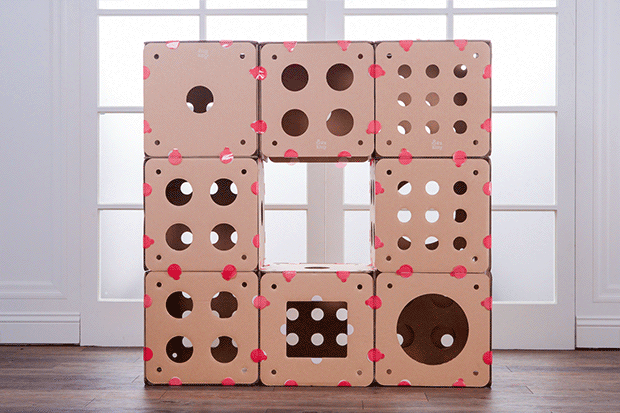 And when you feel like a change, it's as easy a pulling off some tabs, rearranging some pieces and sticking the tabs back on, a new cat house in minutes!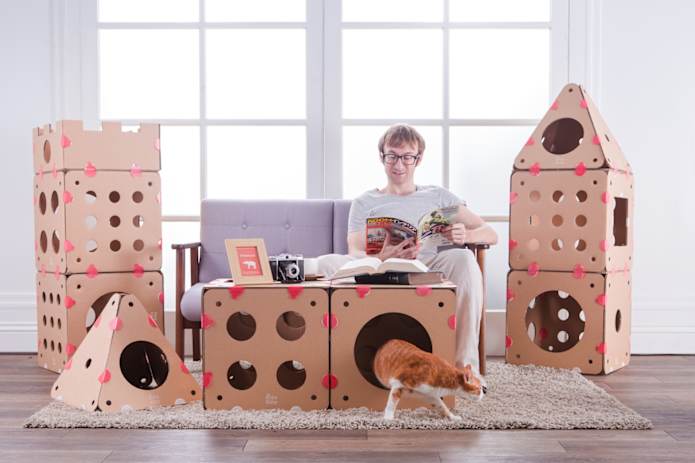 What Makes BoxKitty Special?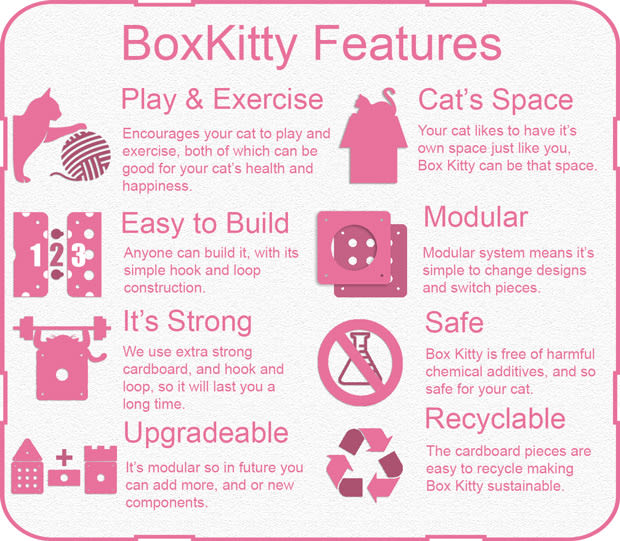 It's extremely modular: 
The pieces have been uniquely designed to offer the most amount of building and play options, and more are planned for the future, with tunnels, slides and more all possible.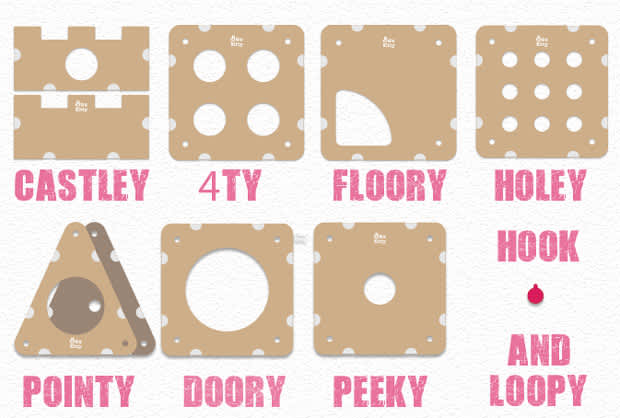 Easy To Make:
 just use the hook and loop tabs to joining the cardboard pieces together.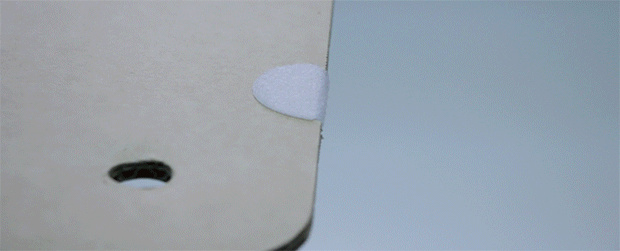 BoxKitty is Tough: 
Made of the highest quality materials, with a specially selected double layered cardboard from New Zealand. It is much stronger than regular cardboard, as well as being hard to scratch and water resistant.
You have your own space, so why not your cat? Cats like to have their own space too, this makes them happier. Cats also need exercise to keep them healthy, both physically and mentally, BoxKitty give's them there own place to play and exercise.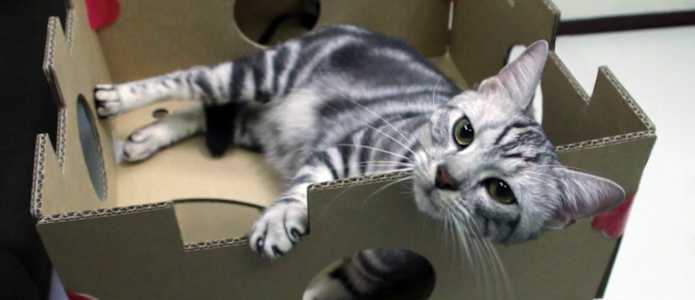 BoxKitty, can change your cats life and maybe your's too: If your cat is happy it will show you more affection, an easy equation; 
HAPPY CAT=HAPPY YOU
Cat's love it, we have been live testing BoxKitty with different cats for months, and if there's one thing we are sure of, it is cats love to play with it!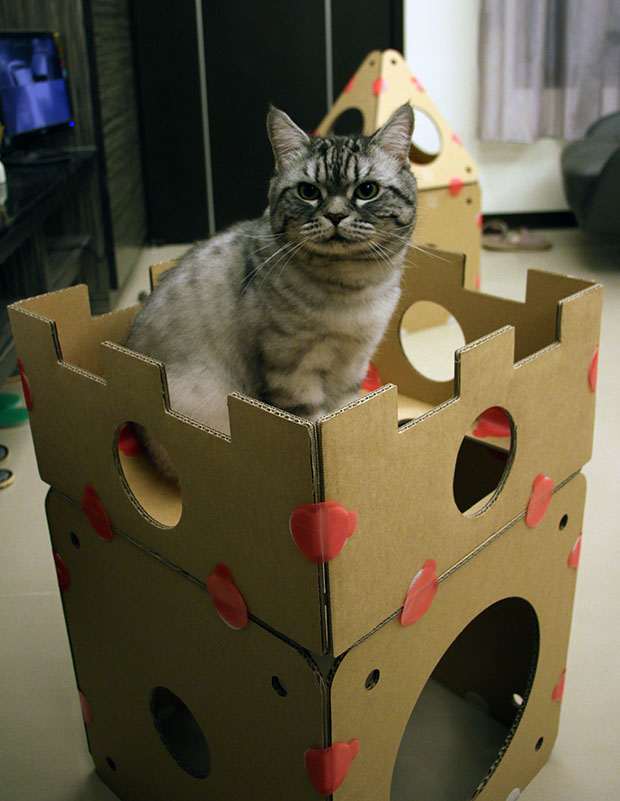 Protect your property: A cat with it's own space to relax and play is a happy cat, hopefully by expending it's energy playing in BoxKitty, it will leave some of your more valuable possessions alone.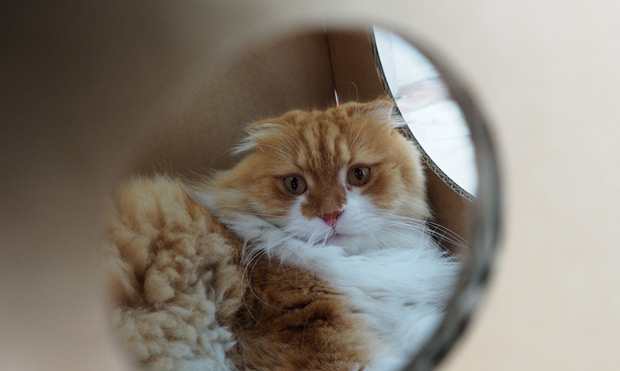 Safe; the materials in BoxKitty were chosen because they do not contain chemicals that would harm you or your cat.
Perks, or what you actually get: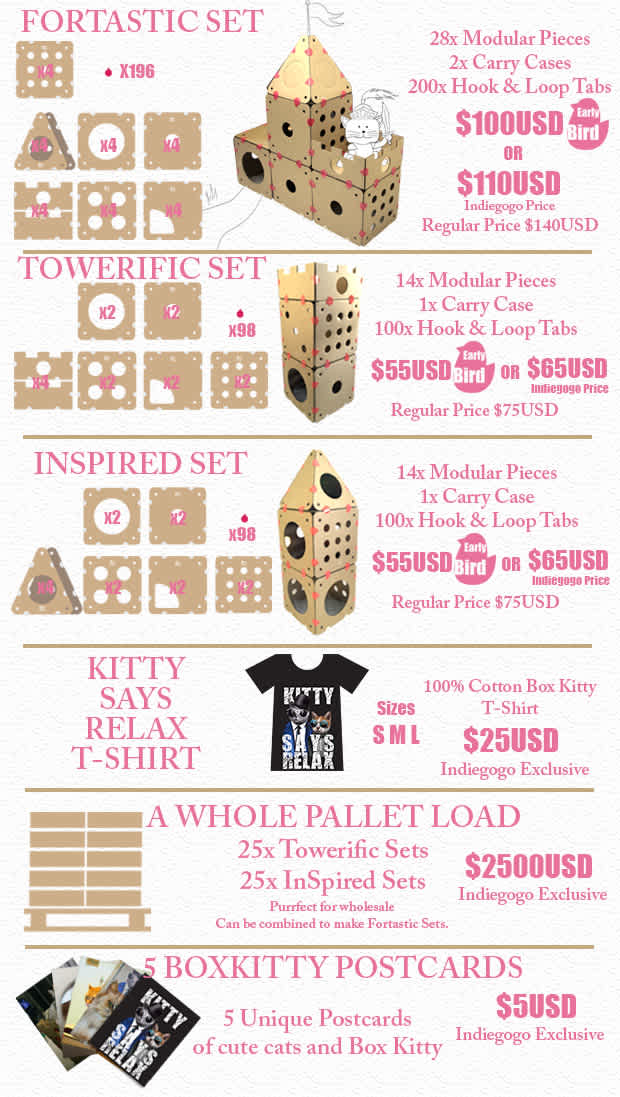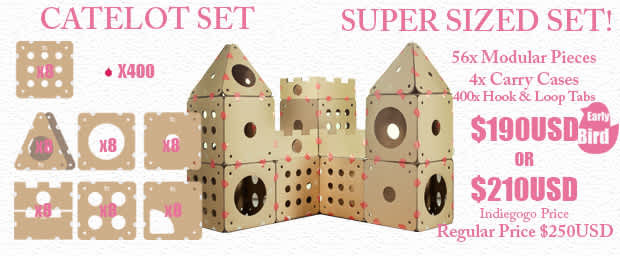 Why Crowdfunding?
We want to get through to cat lovers the world over and offer it to everyone, Crowdfunding uniquely offers us the chance to reach people on the cat loving internet, both to get us sales and spread the word.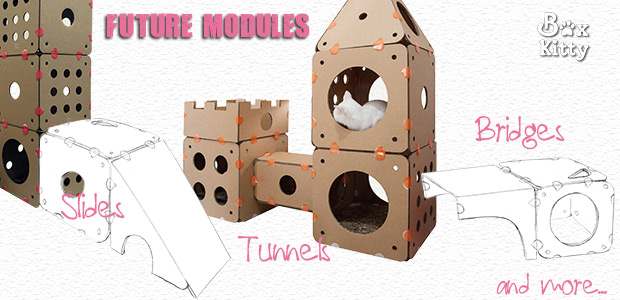 Final Tooling and Production Run:  We have done all the design and even made lots of prototypes for testing, but now we need the funds to get our final high quality tooling, and materials and start a full production run. We just need to press the BIG RED BUTTON!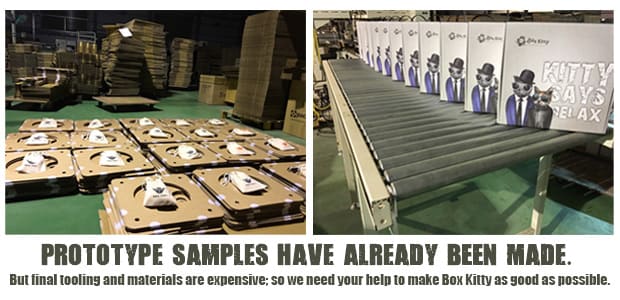 Build the Brand: We hope that this campaign will help us build Box Kitty into an international brand, so that we can offer this and future cat products to people all over the world.So please even if you aren't going to buy, feel free to share, and like our campaign, videos, and facebook, after all everyone loves cute cats pics and videos!


The BoxKitty Team:
Made up of Designers and Cardboard Manufacturer Specialist, along with professional feline play testers, BoxKitty has the purfect team to made the ultimate modular cat house: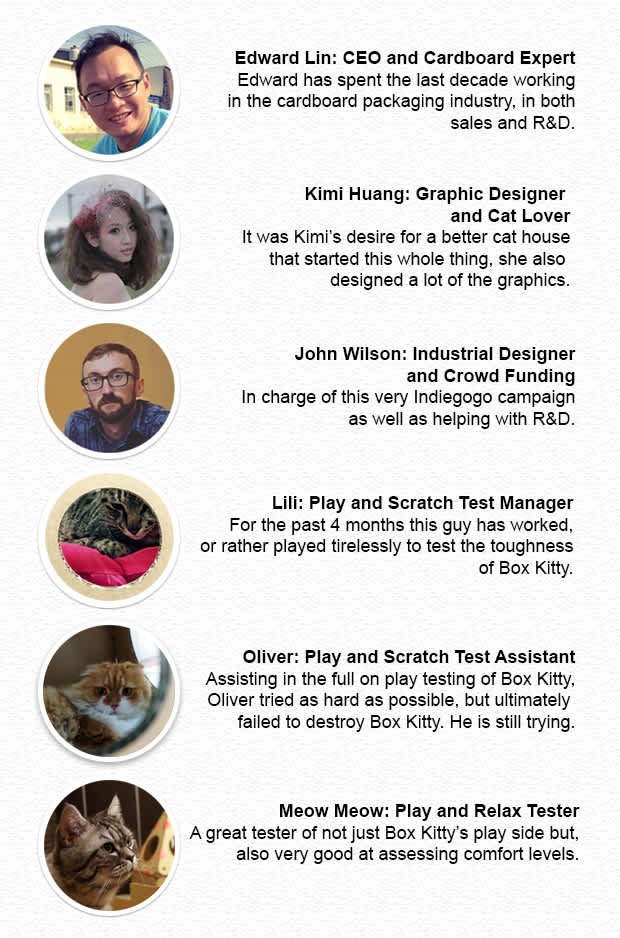 Risks & Challenges

We have worked hard to minimise any risks to you and us, but of course there are always challenges to overcome:
Shipping Costs, the biggest issue for us is the simple cost of shipping, international shipping is very expensive, that's why we have to charge for it. However we are working out ways to overcome these costs, by batching shipments and then sending out locally.
Our Cardboard is just so tough, unlike other products we are not worried about how strong it is, testing has shown it can stand up to plenty of prolonged abuse. We have had a few issues cutting it cleanly, even with our industrial machinery; some early editions, may have small cosmetic flaws, however these do not affect function or lifespan of BoxKitty. We hope to have this figured out by the time we ship.