What would it be like to SMELL this movie trailer?
Close your eyes and imagine... the smells of Spain, of running bulls mingled with human fear, a salty sea breeze and the Scent of Mystery perfume itself!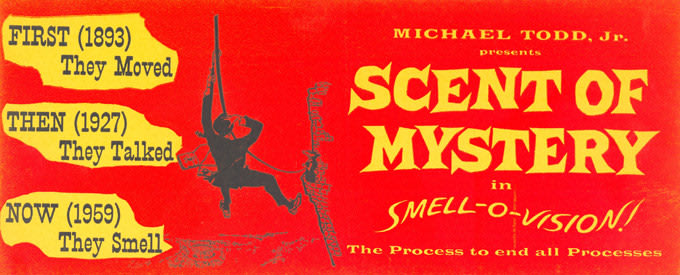 Scent of Mystery is THE original Smell-O-Vision movie. A murder mystery set on location in Spain, the film features an all-star cast including Leo McKern, Peter Lorre, Denholm Elliott and Diana Dors. The plot revolves around the pursuit of a 'Mystery Girl' (no spoiler here!) present only via her distinctive perfume until the final moments of the film…

YOUR chance to be part of Smell-O-Vision history!
Help bring this recently restored Cinerama treat to the very big screen in new and improved Smell-O-Vision by supporting two pilot screenings. We need to make these scented events as great as they can possibly be so we can tour Cinema with Scent all around the world in 2016!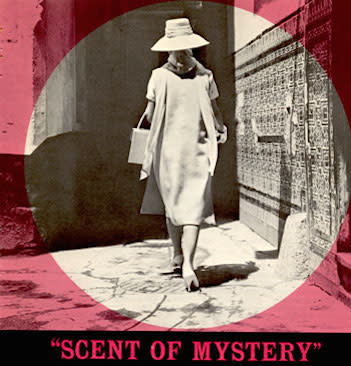 Without YOUR help the film will screen sans scent!
Scent of Mystery (now a slightly modified 'Holiday in Spain') was the first and only film to feature a sophisticated automated scent track with "each dramatic point woven into the actual presence of a smell" ( Director Jack Cardiff, 1986)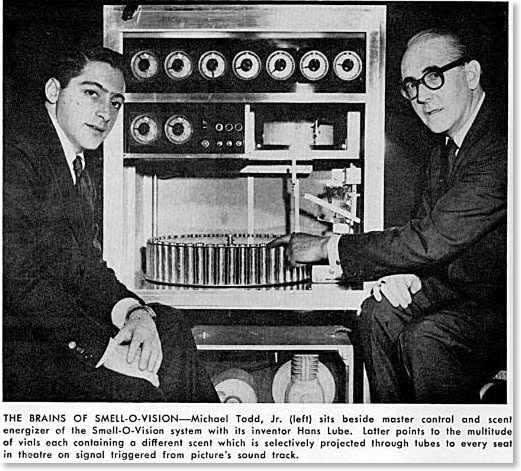 Sadly in 1960 the film screened to less than rave reviews: "When this reviewer saw (and smelled) the picture … the Smell-o-Vision squirters weren't at full blast or his nasal apparatus was on the fritz." (Bosley Crowther, New York Times Review).

According to Jack Cardiff:  "Using smells in a film was an ambition I had had for years…. It didn't come off because the smells were a fake."  He remained convinced that "Sooner or later someone will get around to doing it properly." 
That time is NOW!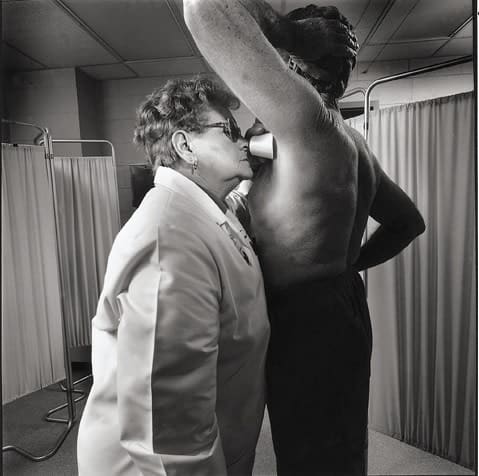 The science of scent has come a LONG way since 1960.

Help us prove how glorious Smell-O-Vision can be! 

Scents and technology for the screenings will be provided by The Institute for Art and Olfaction with Scentevents and Harris Fragrances. 
They will include many of the original scents of the 
film
 including 'the cool moist pungency of a wine cellar', 'the delectable mouth watering scent of a peach' and 'the pungent intoxication of strong brandy' as the pay off of a scent gag!
The Scent of Mystery fragrance for now will remain a mystery...
Like to SMELL this film in your part of the world? 
Our first screenings are in October (yes October!) in 
Bradford
in the UK and 
 Scandinavia (date and venue to be announced 1st October). You are welcome to attend. We hope to tour this amazing event around the globe so if you would like to see the film (or sponsor an event) register your interest and we'll try our best to make it happen! Contact Tammy via the link at 
the
 top of this page or visit us on
Facebook
for the latest news.   
How will the money raised be used?
100 % of funds will go towards covering costs involved in mounting these pilot events. Everyone is volunteering their time and expertise. We need cash to cover fragrances, equipment, costumes, props, international freight and transport costs. 
Any extra funds raised will go towards  travel expenses and future screenings.  
Fragrances ( vials, aromatic molecules, alcohol):                    1568.54 
Scent propagation machines/set up/freight                            4650.00
Period costumes & props (three scented walk on parts)      1200.00                     
Souvenir scented fans  (600 pieces and 8 large)                     1200.00                                                                                                                     
Indiegogo fee/rewards costs (approx)                                         1300.00
Here are a few of the great rewards you can reap!

See details of all the available perks to the right of this screen.
Meet our team
Saskia Wison-Brown, Founder of The Institute for Art and Olfaction (IAO)
The Institute is a non-profit organization devoted to access, education and experimentation with scent. In 2013 IAO co-facilitated scented screenings of 'Perfume: The Story of a Murderer.' Tom Twyker's  film about perfume, desire, alienation and murder was presented with scents composed by New York perfume and art duo Les Christophs (Christophe Laudamiel and Christoph Hornetz). 
Neal Harris – Atmospheric Scent Consultant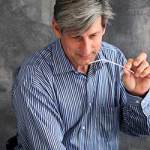 The founder of ScentEvents, Neal has spent over 30 years in the business and fragrance world assembling and managing winning teams for local, regional, national and international fragrance operations. 
Antonio Gardoni - Bogue Profumo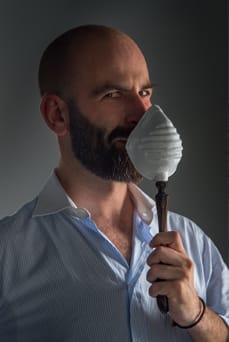 Antonio is an Italian architect who discovered how to share his passion for nature and odours, creating an extremely small production of handmade perfumes. Bogue – profumo is the result of an ongoing experimentation process aiming to create contemporary fragrances with ancient techniques and modern intuitions. From architecture and design Antonio learned how to build by layers and to think by subtraction. His perfumes are rooms to discover with their mood, texture, light and colour.
David Strohmaier, Editor / Director/ Film Restoration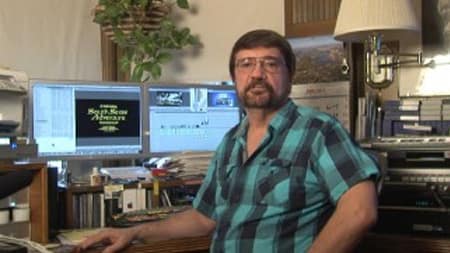 The movie has been restored and re-mastered by pre-eminent Cinerama expert David Strohmaier. David has an illustrious career primarily as an editor, having worked for nearly all the major studios in Hollywood. Historical documentaries, especially those on motion picture history have long been a fascination with David. In the late 1997 he embarked on an extensive search for the legendary Cinerama movie process and the lost films that thrilled millions around the globe in the 1950s. David is working in cooperation with Pacific Theatres (owners of Cinerama Inc. and its assets) in efforts to preserve and promote the Cinerama legacy.
Brian Jamieson, Producer/Director/Special Projects and Events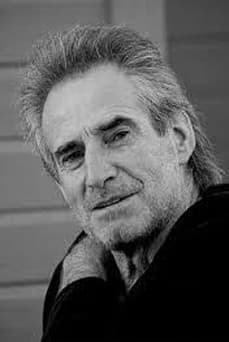 Brian was a Marketing and Distribution Executive for Warner Bros Theatrical and Home Entertainment divisions for 30 years. During this time, in collaboration with renowned film historian / filmmaker Richard Schickel, Brian spearheaded the worldwide release strategy for the work of Charlie Chaplin and collaborated on the reconstruction of Sam Fuller's masterpiece, The Big Red One.  In 2011, together with Nick Redman, Brian launched Twilight Time, one of the top Boutique Distribution labels for an eclectic slate of restored classic and contemporary titles.
John Foley- Costumer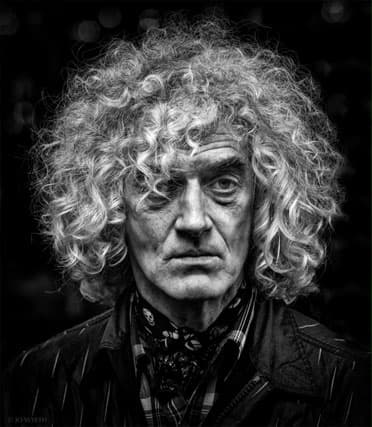 John feels lucky to have worked in the arts all his professional life. Trained as a costume designer at The Players Theatre in the 80s, John went on to work for The English National Opera and the Royal College of Music. Followed by a freelance career including productions for Holland Park Opera, National Youth Opera, Sadler's Wells and drama schools, designing costumes for pantomimes, musical theatre and plays in the West End.  John then returned to Players, remaining until the company folded in 2008. Victorian theatre, along with 18th century costume, are John's areas of expertise. After Players, John earned a Classics degree while continuing to design for film, TV and commercials, musical theatre and opera. 

Tammy Burnstock- Producer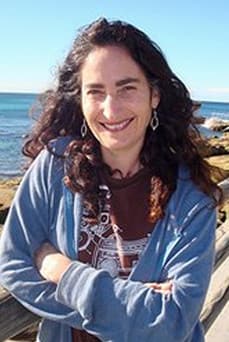 Tammy has 26 years international experience in the screen-based industry, including 12 years with the Australian Broadcasting Corporation. For Tammy this project is personal: since interviewing Jack Cardiff for her Film School thesis: "Attempts to Record Smell for the Cinema" (1986) she has wanted to bring the dimension of scent to the big screen and Jack Cardiff's original vision to life. 
Smell is not an exact science and the purpose of these screenings is to try our very best to fulfil the intentions of director Jack Cardiff while demonstrating the power of scent in storytelling. The approach we are taking is multi-layered and experimental so who knows exactly what will happen on the night. What we do know is that this will be an event to remember!
Other Ways You Can Help
Even if you can't afford to make a cash contribution please share and spread the word. Let your family and friends know about the project. Start a scent signal and let's see how far it will travel.
Your Impact
Every dollar we raise gets us closer to showcasing the power and potential of new and improved Smell-O-Vision. We see this as the perfect opportunity to see how far scented cinema has come since the film's original outing in 1960 and to prove how powerful and wonderful scented story telling can be.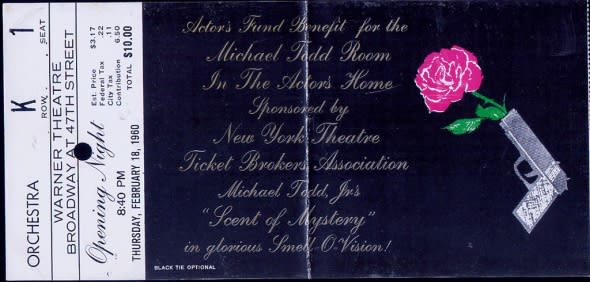 Partners