Classic Rock Nature Songs on Virtuosic Solo Bamboo.
A limited pressing of 99 CDs, hand numbered, stamped and signed.
**Track List is now added in "Update #2" in the Updates Tab!**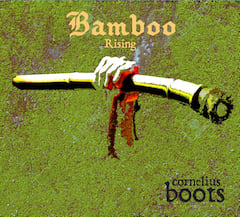 (not the final artwork, but a groovy stand-in) 
Your contribution funds the recording, art and production.  Become a backer today and join us in this uncharted Bamboo Rising exploration, exhibition, expression and revelation on solo jinashi (100% bamboo) shakuhachi and Taimu (the baritone brother of shakuhachi).  These are breath-powered advanced nature music adventures.
"This is one of the most ambitious solo woodwind projects ever.  I am splitting the atom of music itself--with only the body, air and a bamboo tube. Through music, meditation, and radical deep creativity, I am also working toward a correction of our split with and disrespect of, Nature, and all biological life.  And playing a bunch of wicked fun songs."  --CB
Forest Hymns & Nature Anthems.   The Shakuhachi Unleashed album series continues with Volume II: Bamboo Rising, featuring virtuosic classic rock nature songs on solo bamboo.  It includes original compositions alongside obscure and classic rock by Jethro Tull, Pink Floyd, Black Sabbath, Led Zeppelin, Dio, Roky Erickson, Iron Maiden, Earth, Lynyrd Skynyrd and more.  All performed on one of the rarest and most difficult wind instruments: Japanese shakuhachi, the solo, root-end bamboo, earthy flute of Zen Buddhism.
This new 14-track album is the follow-up to 2017's HOLY FLUTE: Shakuhachi Unleashed Vol. ​I which you can experience at:
Why I am creating this album at this time
Dedicated to woodwind performance since 1983, my whole music career is now channeled into shakuhachi and Taimu as a performer, teacher, composer, breath ambassador and Zen Taoist resource.  This album, Bamboo Rising, represents the most recent culmination of my devotion and practice, and a nature-themed collection of new repertoire. (If you are new to shakuhachi, see below for an overview.)  This will be the 13th full-length album I have produced.  Also, we are trying to increase sanity and save the world, as described below.
The Impact
The long view is about enriching the overall shakuhachi repertoire and the wider world of woodwind performance by creating these unique, virtuosic pieces and recording their "definitive" versions.  This means: exceptional attention to production, post-production, illustration/cover-art and packaging.
This album will keep the Holy Flute momentum going and help build a bridge to new and existing audiences by presenting a portion of my most unique repertoire in a fun, engaging and high-quality manner.  My partners for this are long-time friends and phenomenal artists in their field, and by pledging, you become an integral part of the making of the album.
Bamboo can also save the world: really.
Even though this album title, cover art (and artistic prowess, we hope) are a direct homage to the Rainbow/Dio album Rainbow Rising (1976), "Bamboo Rising" took on a whole new dimension when I recently read Susanne Lucas's book BAMBOO.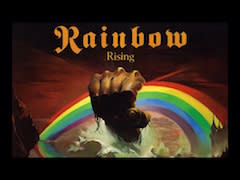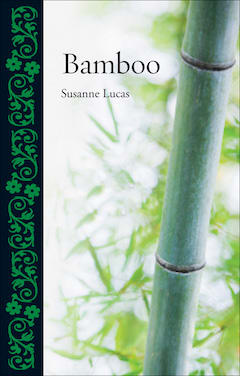 There are incredible, amazing things about bamboo that it seems like she is making up, and yet, she is not: the book is filled with citations and based on ancient wisdom as well as the latest ecological science.  It is this combination that I call Nature Wisdom, and bamboo is like its own deity in this realm.  If you think that there are problems for which bamboo cannot be part of the solution--THINK AGAIN!
Carbon Sequestration--fuggetaboutit--Air, Soil, Forest Remediation--fuggetaboutit!--Sustainable Construction--what do you think?  Medicine, Nutrition, Textiles, Virility, Health and MUSIC--get the fork out of here, bamboo does it all homie.  Not to mention the multiple crazy uses of activated bamboo charcoal and all the unbelievable roles it plays deep within forest ecology, canopies and the nano-world of rhizome networks (ROOTS), fungal symbiosis, and on and on and on.  Check out the World Bamboo Organization, read Susanne's book, and if you pledge the highest level, you will receive a copy of her hardcover book, signed by her and by me, dedicated to you.
Besides highlighting this path to saving the world, my mission is to inspire, impress and enliven you with expressive, unpredictable, virtuosic wind instrument advanced nature music. Or, alternatively, satisfy your desire for shakuhachi music that goes beyond the edges of the known into new energies and sound structures. 
"Anything you enjoy doing connects you with the power behind all creation." (Eckhart Tolle, A New Earth) 
The Budget: where the money will go
BASIC: $4100 total - Fixed Goal, the amount of this campaign
$750   basic recording
​$750   mixing, editing, mastering
$1000 illustration and digital conversion of cover art
$50   additional photography, graphic design and layout
$250   disc production (99, 4-panel digipaks [carbon-neutral variety])
$50   online outlet distribution set-up fees (CD Baby, iTunes, Amazon)
$650  royalties and usage rights for arrangements/cover songs
$600   Indiegogo fees, credit card fees, rewards fulfillment, shipping
*NEW* FLEX GOAL: $4900-$5300 total - publicity
$800-1200   towards PR, media, publicist, press reviews
~$400   internet media coverage, social media, online distribution boost
STRETCH GOAL #1: $6100 total - publicity and album release venue rental 
$500   special venue rental for recital-style album release show
$1500   media coverage, posters and publicity (hiring of publicist) for the release show
STRETCH GOAL #2: $8100 total - seed money to begin production of Volume III
$1000   first round of recording, mixing, editing, in early summer 2018
$1000   illustration commission from Nakona MacDonald, the illustrator for all three cover images of the Shakuhachi Unleashed Series
Rewards, Perks and Gifts for you, the Backer
Contributing to this project is a rare opportunity.  It is amazing that we have this method of funding rare, fringe and experimental projects these days.  We hope to build a lasting community of supporters for projects like this, as we have done since 2014 on Mountain Hermit's Secret Wisdom and Holy Flute.  Even though there are sometimes delays or slight miscommunications, these are always temporary and the generosity of you and the general goodwill spiral extensive positivity on throughout the known Universe and beyond.  We are looking forward to the interaction of delivering on the perks for Bamboo Rising.
This time we are keeping the Perk Descriptions contained within the Perk Listing Area, but there are a few important details and explanations to be outlined here:
LIMITED CD PRESSING OF 99 - Ever since I made Tooth & Claw in 2007, I have been trying really hard to go completely digital with these releases.  But the art and the "somethingness" of the physical ALBUM still has a hold on me, and on some of you.  So this limited pressing is my most recent compromise in this vein.  Everything about the manufacturer is as eco-friendly as possible, and this limited run will make it easier to make them each more unique with a slight handcrafted aspect of numbering, stamping and signing each one.  Primarily they are only being offered here, now through this campaign, but some are also needed for promotion, the production team and upcoming live shows.
Don't see something you want? We can add Perks during the campaign, so let us know!
"Gratitude towards all is at the center of the shakuhachi soul. The entire purpose of the shakuhachi is to foster a thankful heart."       -Yoshinobu Taniguchi, shakuhachi grandmaster
NOTE: A "Contribution" made with the "BACK IT" button is a one-time donation without Perks or Rewards, so look closely as you donate--use "Perks" to receive items, and if you will receive anything in the mail, you will need to enter your mailing address when prompted.
The All-Star Team needed for this album project: including You.
Building a team of highly-qualified, enthusiastic and supportive collaborators is part of the appeal of this album project.  You will meet those star players along the way in this campaign—in fact, I can't wait to tell you more about them (Nakona Macdonald, Karen Stackpole, Mark Stikman), and much of the budget is devoted to making sure they can be a part of Bamboo Rising just as they all were on Holy Flute and bring their own vision and soul to the completed album. This team also includes You!  Really.  This is not hyperbole or ego-stroking: this is nano-philanthropy, and some of us only thrive when it flows. 
Other Ways You Can Help
share with your friends, family and network (use the Indiegogo share tools)
don't limit yourself to one Reward package! It's an easy way to get gifts for other people with the duplicate items AND support the project even more
get the word out to others about this project
devotional prayer and awareness practice
Explore more freestyle-style on the NEWLY MINTED corneliusboots.com
Thank You!
~cb
-----------------------------------------
Optional reading for the super-curious...
The Shakuhachi: an overview
Ask the Flute
The shakuhachi is a rare and sacred musical instrument. The structure is a simple 5-holed flute made of a natural piece of grassy wood (or woody grass). Here's the catch: unlike western wind instruments, the bamboo flutes have no mouthpiece.  So, about 10 years ago—five years into my own shakuhachi journey—I wondered (as I had before with bass clarinet): what does the shakuhachi feel about some of these rock songs?  Rather than try to scribe the answer, I offer this album series, Shakuhachi Unleashed, in response.  I offer this music and this album in a spirit of open curiosity: a beckoning toward bold, shrewd-yet-open adventure, if you will.
Origins of the Shakuhachi
The shakuhachi is an ancient bamboo flute originally used by esoteric Zen Buddhist monks and samurai as a breath awareness instrument.  The legends, tales and songs of the shakuhachi go back to 6th century Japan.  This thick, root-end bamboo flute was utilized primarily by a special group of Buddhist priests before the early Edo period when it became utilized by more temples and in court music.  The primary "classical" repertoire consists of 36 pieces that were gathered from many temples across Japan in the late 18th century by Kurosawa Kinko over 3 years of travels.  These pieces were performed by the komuso (wandering Priests of Nothingness) and are rooted in Zen philosophy, nature contemplation and chant: "Sokkan" (breath sight), "Shingetsu" (moon spirit), "Sanya" (three valleys), "Ukigumo" (floating clouds), "Tamuke" (hands folded in prayer), etc.  The lordless samurai (ronin), when they were stripped of their weaponry, also used the head covering of komuso as a disguise and the thick, root-end bamboo flute as a weapon.  This led to the creation of laws against the practice of shakuhachi for a while in Japan.
Shakuhachi and Sanctity
Due to the simple yet unique physical design of this flute, it is highly expressive, evocative, deep and reverent.  As ethnomusicologist Fumio Koizumi concluded: "Because of the religious origin of its music, the sound of the bamboo flute leads the mind directly into spiritual thought.  Thus a single tone of the shakuhachi can sometimes bring one to Nirvana." And as shakuhachi grandmaster Yoshinobu Taniguchi points out, "Gratitude towards all is at the center of the shakuhachi soul.  The entire purpose of the shakuhachi is to foster a thankful heart."
Taimu: Large-Bore, Bass Shakuhachi
Taimu shakuhachi are long, wide bore flutes with a deep, airy, expressive tone made by Ken LaCosse of Mujitsu Shakuhachi in San Francisco.  As Ken says, "My concern when building these flutes is finding a 'glowing' tone quality. This glow is very different than the focused, pure tone of thinner bored shakuhachi.  This flute design is characterized by a wide bore, which gives the flute its natural, raw, windy tone."  Thus, they share some qualities with the hocchiku of Watazumi and the kyotaku of Nishimura.  I have composed 27 pieces for Taimu, although they can be played on any size shakuhachi, and these are called "mukyoku."  There are three mukyoku on the 2013 release Mountain Hermit's Secret Wisdom; there are no mukyoku on Bamboo Rising, but there are 5 new songs featuring Taimu.
Cornelius Boots: bio
My Devotion
I have been singularly devoted to creating unique woodwind music for over 20 years, and have also been a devoted fan of rock music from the age of twelve. This devotion led to pursuing a career in music, and earning three degrees at Indiana Universities' Jacob's School of Music (B.M. Clarinet Performance, B.S. Audio Recording and M.M. Jazz Studies).  Since then I have written over 60 compositions and arrangements for the world's only composing bass clarinet quartet, Edmund Welles; this group was at the core of my efforts for a long time.  As a teacher and conscious-breathing ambassador, I have also created instructional materials and made these musical creations available to students and enthusiasts of all levels all over the world. 
I am a 19-year student of Zen and Taoism, a 16-year student of the shakuhachi and qi gong and a devotee of the Respirational Arts.  The musical and spiritual challenges and rewards of the shakuhachi have expanded my sphere and deepened my commitment to spiritual awakening.  Exploring and sharing the music, perspective and philosophy of Zen shakuhachi has become a priority and an influence on all other life endeavors.  In November 2013, I earned a Shihan (master teacher) ranking from my shakuhachi teacher, Grandmaster Michael Chikuzen Gould, and was given the shakuhachi name 深禅 "Shinzen" (depth Zen or deep Zen).
My Output
After a 30-year career of high-caliber jazz, classical, rock and experimental music activities, I have positioned myself at the crossroads of personal expression and divine revelation: I aim to be a Pied Piper for the nerdy, strange and enlightened.  I am known for my pioneering work with Edmund Welles, the bass clarinet quartet, and have performed and lectured internationally, released over a dozen albums and published scores and instructional materials.
Right Now
Playing shows, writing pieces, teaching the bamboo, visiting trees, making connections to attempt and increase sanity and health on planet Earth before that bell tolls.  Need to get all the great video from the Japan 2016 concerts up online for all of you!  And, of course, the bamboo is rising.
More background details to be posted in "Project Updates" during the campaign and: