Here are some cool links:
teaser season 1: https://www.youtube.com/watch?v=W0UH5x53WoA
teaser season 2: https://www.youtube.com/watch?v=Omz24tKlb_0
music video: https://www.youtube.com/watch?v=2XwQOk9pAHc
To make the first season of this mini-series "Anatomy of an anti hero", we had taken the risk to produce it in France with our own funds and with a minimal team of friends. We managed to get there thanks of our determination!
So, to continue our great adventure, we launched a new challenge: the third season of" Anatomy of an anti hero "will take place in California, USA, with the help of Meosha Bean and LH Chambat as director and editor .
YOUR FUNDING
We need your support to help us paying everything to make it as great as it can be! We must rent some video stuff (camera, lights, video props,...). We also need some proper on location sound recording. We will need some makeup, transportation, catering, location rental. Because it is an action movie, we have to pay for insurances. We also need to pay the music and the post-production studio, and all the hidden costs we always forget to think about. And that can be a lot of money. Of course we could do it with far less, but the result won't be as good.
When we get the requested funding, we can fully guarantee you the completion of "Anatomy of an anti hero" season 3. We had already taken risks with no money at all to make our first season and we succeeded. We raised funding to make the second season and it was awesome. Now we want the third episode to be epic!! The experience and culmination of our first seasons prove to you that we will be able, thanks to your support, to go even further in our adventure which will be yours too !
THE TEAM
Alan Delabie - creator and Franck Denard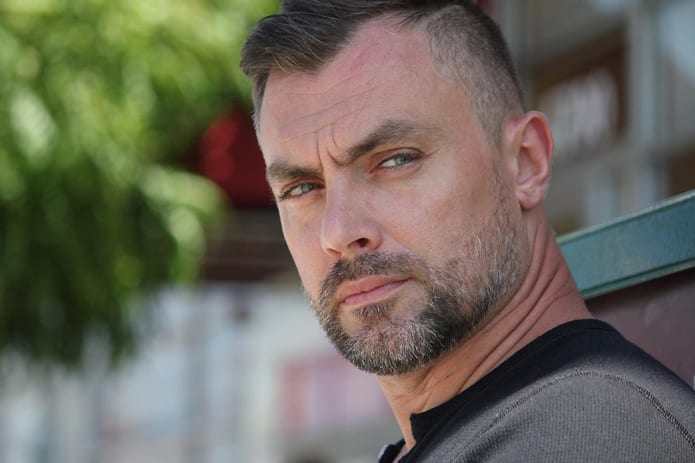 Alan Delabie, a merchant's son, could have chosen the same destiny as his parents. After seeing his older brother become a fight champion and watching Bruce Lee's films Alan quickly developed a passion for practicing martial arts. It was then, at the age of 11, he started training in Shotokan Karate. At 17 he earned his black belt, and then learned to become a full contact specialist. At the same time he trained in artistic nunchaku and became a European champion.
He later ventured off and started performing in local TV shows. He performed in over 500 shows in France, Belgium, and the Netherlands. Alan also performed in a live demonstration in front of over 15,000 viewers in the Paris Première TV channel of the Martial Arts Festival in Paris Bercy. Alan auditioned for a reality completion show produced and directed by Jalal Merhi called "Master of the Arts", in Toronto, Canada. In the show, he competes to become the best stuntman. Impressed by his acting and talent, another director named Chris Power decided to write a screenplay for him called "The French Dragon." While in France, Alan started to go to auditions and gained small roles. He appeared in a TV show called "À Tort Ou à Raison" and a TV movie "À Dix Minutes de Nulle Part." He also played a part in the film J.C.V.D with Jean-Claude Van Damme. This eventually lead him to land bigger roles such as starring in independent feature films such as Marc Saint Georges "The savior" and "Svolta." He didn't just settle with acting. Alan also wrote, produced and starred in a thriller feature film, "8 hours". His film premiered in Belgium and eventually made its way to San Diego's legendary Ken Cinema. He appeared on KUSI News "Good Morning San Diego" to promote his film. In addition, Alan also made a short film "Mourir d'aimer" and starred with, actress Catriona McColl.
Recently Alan decided to produce the first season of his own web series "Anatomy of An Antihero" in Lille, France. For the second season, he decided to bring it in San Diego, CA and have it directed by an American director Meosha Bean. His web series was officially selected at the Los Angeles Film Awards and London Independent Film Festival and received a nomination for Best Actor at the Los Angeles Actors Awards. Soon after filming his web series, Alan flew to Toronto, Canada to play the role of Officer Galant in the modern western Canadian horror film "Bloodslinger". The web series "Anatomy of An Antihero" is now available on Amazon Prime and on LoveMyVod. His motivation, passion, and love for cinema grow more and more each day. Alan is truly ambitious and has the determination and loves this craft.
Meosha Bean - director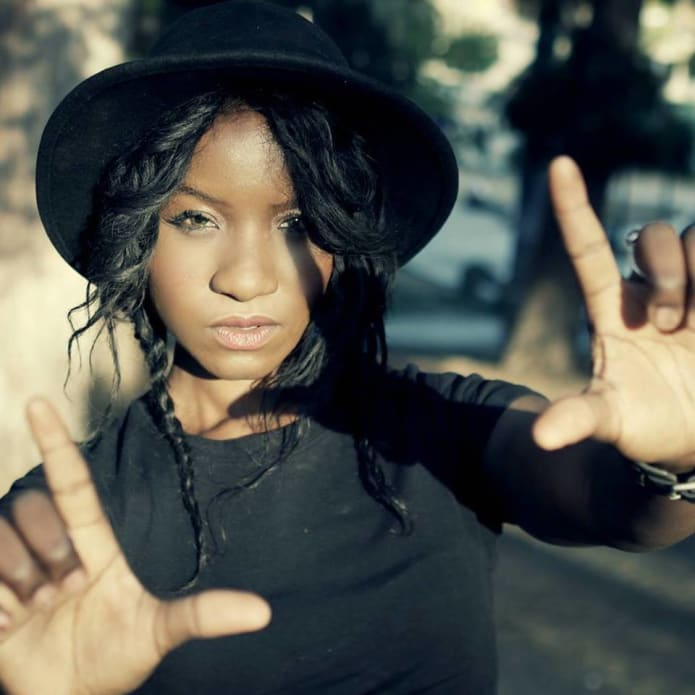 Meosha Bean is an award winning director,actress. She won her award at the 2011 New Jersey film festival. She won for upcoming director award.
Started filming at the tender age of 7 years old. After attending acting and modeling school in 2009-2010 in Jacksonville Fl. Meosha went on to make feature films,music videos and promotional work. Meosha is the owner of M.V.B Films which was established in 2003 with the help of her parents. (Meosha Valencia Bean Films) Her love for horror films started 11 years ago. During the summer of 2005. Meosha and her mother would go to the library to rent movies and books.She stumbled upon Alfred Hitchcock Presents. Which was a series of short stories covering elements of crime, horror, drama and comedy about people of different species committing murders, suicides etc. After watching hours of his shorts, She was inspired to make horror short films.
She has done over a dozen projects. To list a few, Absence Mind 2011. Miss Pepper short film 2014, which is starred and directed by Meosha Bean. The Ghost – Horror Short Film shot in 2010. Some parts of in Transylvania. An Experimental horror film by Chip Popica & Meosha Bean. Dark Rises – Horror Short Movie . Which has over 84,000 plus views on youtube and other sites. One of her most popular short films on youtube,called End Of Days 2010. An experimental film, which gained 1 million plus views.
Too Close to Home (2012) a crime documentary based on true events. Which was featured on local TV in Trenton Fl. It can be found on amazon.com and a indie-reign online. Among the list of talented people she has worked with legendary pro boxer Roy Jones Jr. Superstar singer Keyshia Cole. Appearance in her music video New Nu. Designer and artist Ron Bass who has made clothes worn by Beyonce and Jay Z. Music sensation Chris Brown. The king of rock Billy Idol and many more.
She has a few project coming out this year. 7 Magpies an all black women horror anthology,from the creator L.C Cruell. With an amazing cast and crew. Set to begin this year. Awesome feature called Stolen Breath directed by Mark E Ridley comes a very dramatic powerful film about forgiveness. All star talented cast and set to release later in the year. Bluest Moon a feature film written by Lakrishi Kindred, comes a exciting drama which is in production now. Set to release later on in the year 2017.
Meosha has produced/filmed many music videos. To name a few V. Aka Vizzle an awesome artist out of London. Deserted- V. Aka Vizzle [Official Music Video]. "Lord Forgive Me" – CremRo [OFFICIAL VIDEO] which has over 30,000 plus views. The amazing pro boxer, Roy Jones Jr,music video Roy Jones Jr – Rocky Balboa Official Music Video. Over 309,305 views on youtube along. Also appeared in Keyshia Cole music video. The amazing Billy Idol. 
LH Chambat - co-director, editor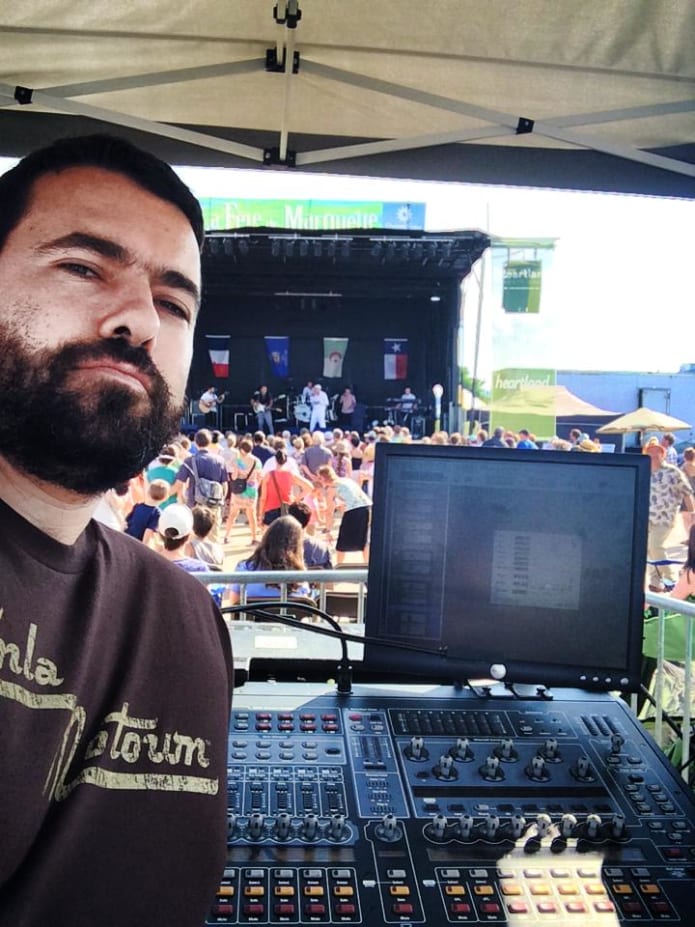 Louis-Henry "LH" Chambat wanted to become a rock star, but his mother insisted that he gets a "real" job: he will study in the ENS Louis Lumière to become a sound engineer.
Arrived in Lille in 2001, he works at the Orpheus studio and records local artists.
There he meets Alan Delabie for the first time and they will compose Trance music together.
In the studio the week, on tour at weekends, LH mixes live sounds of bands such as Treize à table, Ministère des Affaires Populaires, Naila, HK & the Saltimbanks ... It is also with the latter that he makes his first video clip for their song "Chtimi Bigoude". First clip, but not quite first steps in the video, since he already had fun as a teenager to make parodic movies with his pals, very influenced by "Wayne's World" and French popular comedies.
A few clips later, it is again with Alan Delabie that he enters the world of cinema, first by taking care of the sound post-production of his feature film "8 hours", then "Marc Saint-Georges - The long solo "by Albert Fautré, and the short film" Assassin Exit "by Raul Urreola. In parallel he also mixes documentaries and operas.
LH now leads several activities: always sound engineer in studio and live, he also makes music production and creates in 2017 his own music label. Musician, arranger, sound engineer, producer, editor, director ... we can say that LH can wear many hats!
Merrick Mccartha - Docteur Daniel Brown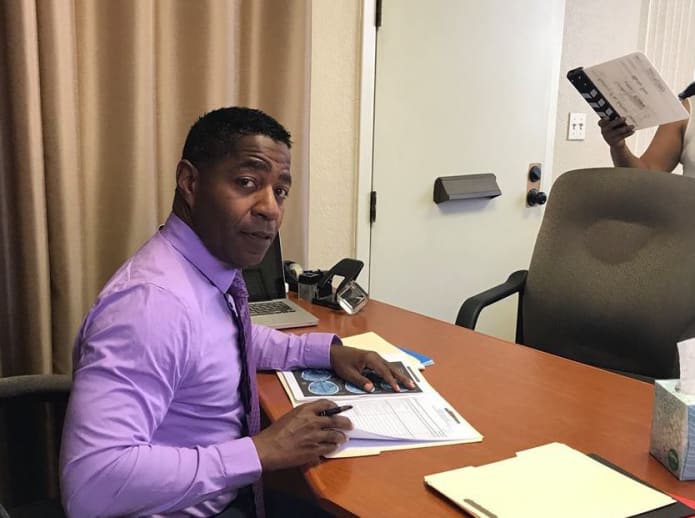 This gifted and intense dramatic screen actor also has strong comedy chops gleaned from touring with The Hinges Improv troupe. Merrick is frequently cast as the lead detective, doctor, or attorney in film and television. Recently seen as a no-nonsense Internal Affairs agent on the new FOX police dramedy hit, Lethal Weapon. Also as adversarial Mayor Jeremy Pratt on CBS's Scorpion, and a famous scientist on the Seth MacFarlane comedy, The Orville on Fox network.

You will also have seen him as the Mayor of Indianapolis on Criminal Minds, a mysterious Defense Lobbyist on the hit series, Scandal...as well as a comedic guest starring role on the Disney show Jessie as the Military Chaplain who marries James Patrick Stewart to Molly Shannon...and more recently on the award winning show Goliath starring Billy Bob Thornton. Merrick got his start with the short film team, Amalgamated Grommets, winning multiple awards over several consecutive years in San Diego and Los Angeles...including the hit 'The Heiress Lethal', a film noir comedy, which was chosen to screen at the International Cannes Film Festival.

Merrick began very young in theater in Detroit before moving to California to complete a degree in engineering. A chance meeting with a veteran actor inspired him to start taking classes.
Angelique Kenney - Malendrain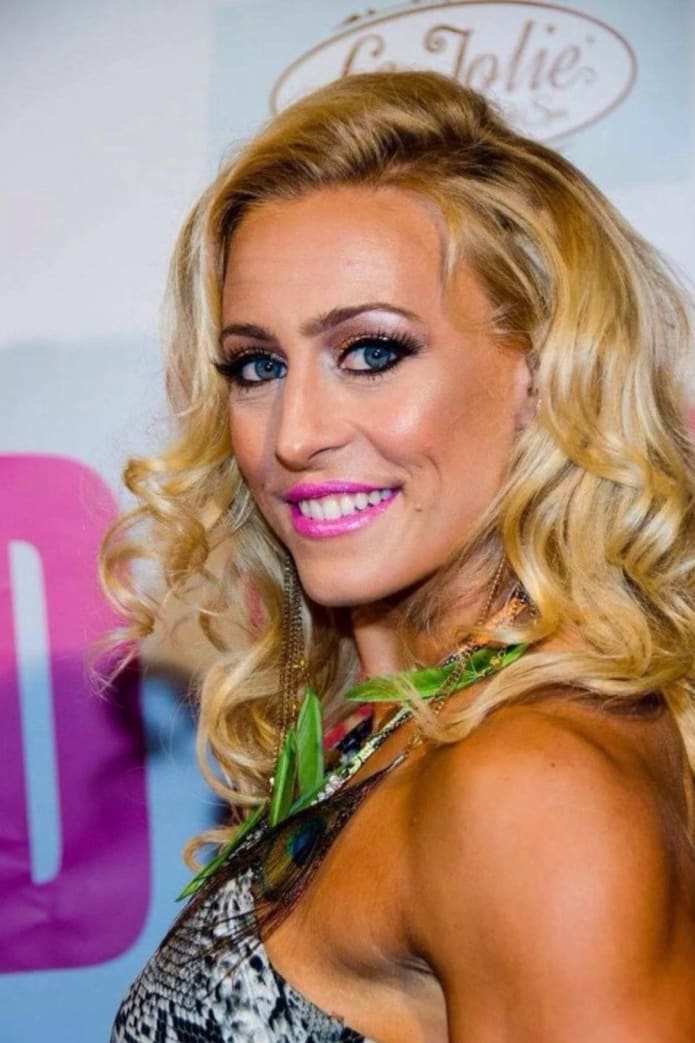 Born and raised in France, Angelique Kenney began her a martial arts career at 5 years old as a little Judo/Jiu-jitsu sensation and later became a sponsored professional surfer traveling the world earning the prestigious title of Vice European Longboard Champion. After a devastating car accident she rebuilt herself from scratch and in a historical comeback accomplished herself as Fitness Champion, Model & Paleo Chef. Despite severe food allergies she won countless fitness contests and developed her own meal prep techniques. Angelique holds a real estate license and has
featured in motion pictures and TV shows, as an both an actor and stunt woman. She was crowned Miss Carlsbad 2016 and appears in the 2017 Baywatch movie.
Dane E.Connor - Doctor Walker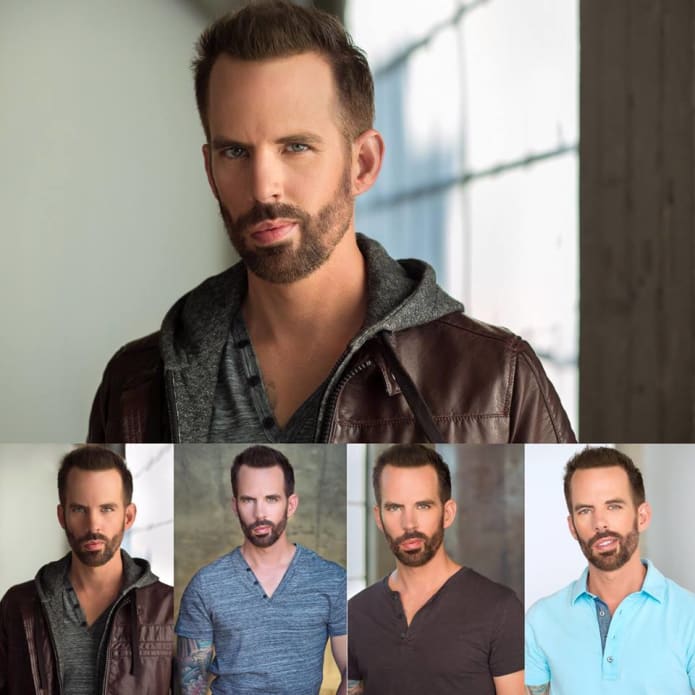 Tahir Hubbard - Officer Johnson