---
---
Redefining Fitness Tracking:
At Amiigo we wanted to create something that would allow people to track the details of an exercise routine & how it affects the body. We wanted to allow users to track specific things like; exercise type, reps, sets, duration, speed, and intensity. Amiigo also tracks heart rate, blood oxygen levels, skin temperature, overall activity level, and calories burned. 
How is Amiigo different?
Activity Recognition & Physiological Data. Amiigo provides a more personalized fitness tracking experience because we can detect exactly what you are doing and how your body is responding. For example, Amiigo can determine whether you're using the elliptical, running, swimming, doing bicep curls, squats, etc. Amiigo can track & identify different activities and then correlate these activities with physiological information such as heart rate and blood oxygen saturation.
Create and Record. Users can create and record new exericises that might be unique, abstract or specific to them. After a user records an exercise, it will be recognized in future workouts!
(More product photos in Gallery)
The Wrist Bracelet & The Shoe Clip
Two devices, one purpose = unlimited tracking potential. The bracelet captures the movement of your upper body, and the shoe clip captures the movement of your lower body. The shoe clip enables detailed tracking for cycling, certain leg exercises, and other activities where arm movement is not present. For the most ideal tracking experience use both devices. But, they can function independently, for times when you're not wearing shoes or can't have anything on your wrist.
The bracelet is micro-adjustable allowing for a perfect fit on even the most unique wrist sizes. The shoe clip slides onto any shoe lace and even some shoe straps. Working alone, both devices can track overall activity level and calories burned. For storage and simple portability, attach the shoe clip directly to the bracelet. Both the bracelet and shoe clip are completely waterproof.

Wireless Connectivity 
Using Bluetooth 4.0, the bracelet and shoe clip connect to iOS and Android phones. Amiigo has memory and can store data for hours. A constant Bluetooth connection is not required.
Amiigo allows you to compete with friends, share on social networks, achieve your goals and earn points. So whether you're a runner, swimmer, cyclist, weight lifter, crossfitter, golfer, out-door enthusiast or just an active person... Amiigo has something for you. Our goal is to make fitness more fun, simple and social. 


Ideal For:
The Gym: Weight Equipment, Cardio Equipment, Free Weights, Crossfit
Cycling: Road and Mountain Biking 
The Water: Swimming and Water Sports
Outdoors: Hiking, Walking, Jogging
Sports: Basketball, Soccer, Baseball, Tennis, Golf, Football, Rugby
You: Create and Record your Unique Exercises

Hacker & Makers Welcome | Open-source SDK
We wanted to create a platform that people would love building on. Hackers and makers will love playing around with Amiigo. Using our proprietary discrimination algorithms and various sensor data, the options... are endless. 
Why Indiegogo?
We've been working on our hardware and software applications for over a year. We're very proud of the work we've done so far, but we need one more push to get it in production. 
Through Indiegogo you're ORDERING the Amiigo wristband & shoe clip. With your support, we will put Amiigo onto wrists worldwide and start inspiring healthy habits for millions of people. While we're super close to entering production, your contribution will help fund:
Tooling and manufacturing setup.
Our first production run.
Final touches on the iOS and Android applications.
Rewards / Pricing
Sharing your experience
When you do something great, you want the world to know about it! With your permission, Amiigo shares your fitness activities in real-time. You can earn points for exercising, create challenges, and even wager your points in friendly challenges. Since Amiigo knows what exercises you perform, the system generates tailored exercise recommendations allowing for more personal, enjoyable and successful workouts.


How does Amiigo work?
To make all of this possible Amiigo uses gesture recognition, the latest sensors and machine-learning algorithms. The Amiigo devices connect wirelessly to your smartphone where the data is processed and activities are recognized and stored. The data is then displayed in the mobile user interface.
Specs
Quality: Composed of thermoplastic elastomers. Amiigo is built to last.
Compatibility: iPhone 4S and newer. Select Android devices supporting BLE (most newer Android phones).
Connection: Bluetooth Low Energy
Size/Fit: Micro adjustable. Amiigo will fit perfectly on just about any wrist.

More Press
(Press: Please download our Media Kit here)
---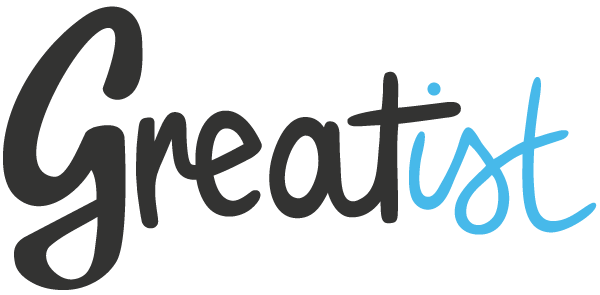 ---
NEW - VentureBeat: Finally! A fitness tracker that actually knows what you're doing
NEW - Greatist: "Smart" Fitness Bracelet Analyzes Your Whole Workout
NEW - Ubergizmo: Fitness Bracelet Offers A More Personalized Fitness Tracking Experience
NEW - GigaOM: The fitness-tracking incumbents might want to pay attention.
NEW - Spot Me Bro: Amiigo also allows users to create and record their own unique movements.
CNN: Amiigo is clocking the motions they're making and how often they're making them.
Mashable: Amiigo will also be able to differentiate more than 100 exercises.
Forbes: Amiigo bracelet detects detailed activity.
CNET: We've seen fitness trackers before, but here's one with impressive smarts.
TechCrunch: Has the ability to discriminate "very subtle differences"
SlashGear: The bracelet has gesture recognition technology.
AOL: Amiigo Fitness Band Tracks Specific Exercises
Android Police: The Amiigo bracelet and shoe clip may be one of the coolest projects.
Digital Trends: Tell if jogging, cycling, swimming or on an elliptical machine in the gym.
FastCompany: Imagine a list of every exercise you completed at the gym.
Design Milk: Perfect for the hardcore athlete in you.
Popular Science: The Amiigo recognizes more than 100 exercises.
Gizmag: Amiigo smart fitness bracelet identifies more than 100 exercises

Medgadget: Here's a cool new fitness tracker for you to consider for the new year.
PandoDaily: This one is gym rat approved
Tech Cocktail: Amiigo will track specific exercises NOT just "activity"
TechCrunch: Amiigo's algorithms identify the different types of exercises you're engaged in.
Wired: Tell the difference between things like running, cycling, lifting weights, and swimming.
Entrepreneur: 10 Tech Startup that can improve your life
Comments, Questions, Partnerships?
WIN AMIIGOS AND EXCITING GIFTS!
Please check out our FAQ section, chat with us online, or email us: hi@amiigo.co  And a final THANK YOU to our current partners & contributers!